Do Small Businesses Really Need an Online Presence?
By Adeniyi Ogunfowoke,
Although having an online presence is quite affordable today, some small and medium scale businesses still struggle with the question of whether they should have an online presence or not.
Plainly and expectedly, you would think that this question should not come up at all due to the huge exposure that the internet gives many businesses today. Regardless, as a small business that does not have huge capital, every penny spent must return reasonable or significant value. Hence, do not be surprised that this question pops up once in a while.
Jumia as a startup/business that runs online
Jumia arrived in Nigeria in 2012 when internet usage was slowly picking up. Seven years later, it is the market leader when it comes to eCommerce in Africa. Now, it has opened up its platform to other businesses to sell and access new customers.
The secret here is starting small. In today's internet and mobile world, your business cannot afford to contemplate on whether to have an online presence or not, It should be part of your plan from the very beginning.
Therefore, let us look at some of the benefits of having an online presence
24/7 Accessibility
The Internet never sleeps, and every online platform you use gives your business a virtual 24-hour showroom. This allows potential customers to research your product or service after business hours, and in the privacy of their own homes. If you sell products, an online store allows for 24-hour order placement to capture a sale as soon as a customer is interested, as opposed to waiting for your brick-and-mortar store to open, by which time the urge to buy may have passed.
Brand building
Brand building means building a potential customer's trust in your company or product. Providing an online presence not only gives customers access to your product or service, but it also provides a way for the customer to "check out" your company. Online reviews, your interactions with other customers and the frequency and quality of your posts help to form a positive impression of your company in the potential customer's mind, making a future sale more likely.
Greater audience
The Internet encompasses a much larger area than the few miles to your business' office or store. Your Web presence reaches out to everyone who passes by your virtual doorstep, which could include people from right next door or in another country. Depending on your specific industry and offerings, this could open up a much wider customer base than relying on face-to-face interactions would.
Easier selling and marketing
It's a well-known marketing fact that people like to buy but don't like to be sold. A well-written piece of copy for your products or services on your website allow buyers to make a more relaxed, informed decision to purchase, as opposed to feeling pressured by a pushy salesperson. Marketing your business is also easier and more far-reaching, as the electronic format allows for a wider, more cost-effective distribution as opposed to traditional marketing, which usually includes printing and mailing costs.
How to create an online presence for your small business
Be present on all digital channels
It should go without saying that to develop an online presence you have to be present on digital channels. However, a large number of small businesses still rely entirely on traditional means of marketing. These businesses lack a website, social media profiles, a mobile app and so on. These digitally deprived companies cite a number of reasons for their slow adoption of a branded website or social media accounts. The most common one by far is that business is going well enough without it. If you are into this type of business, you are simply limiting the potential reach of your business.
Get SEO
Being solid starts with your website. It should be the central place where your audience can learn more about your brand and what you have to offer and how people can contact you for your services. However, this won't have any impact if your webpage is hidden amidst a sea of content on the web. And this is where SEO comes in. You're not an SEO expert? That's okay. Ask for help from experts or others around you with enough expertise to keep you ahead. Excellent application of SEO techniques can literally take your website from zero to ranking on the front page of Google. Beyond hiring an expert, it's also important to understand basic SEO practices so that you can channel your efforts towards creating sellable content.
Build Relationships
No matter which industry your business belongs to, there will be few online communities related to that industry. It will be worth finding out the communities where individuals or thought leaders from similar industry share their views. By participating in the relevant discussions and being an active member, you can start building relationships. Why is this so important? Well, chances are these people are better connected than you are and they might be able to help introduce you to others who are in your industry. New connections can be customers or partners who can help you grow your business.
21st Century Technologies Launches Konet, Solutions to All Communication Needs
21st Century Technologies Limited, Nigeria's ICT powerhouse has launched Konet- a wholly grown indigenous fully customizable, real-time collaboration tool that allows users to work and share.
With Konet, users  can: chat with people from all over the world, create newsgroups, organize remote meetings, build  professional network or even follow the news of their contacts
Wale Ajiesebutu, executive vice chairman/chief executive officer, 21st Century Technologies, said that " Konet allows for real-time collaboration and improved productivity in your workplace. There are no limits, be you an individual looking for affordable solution, a small business owner, or large organizations" he added.
Some of the security and protection on Konet include: cloud 24/7 NOC & technical operation; secured media and signaling flows; encrypting data during traffic and during storage; and unique and dedicated, only includes the user group you defined.
Others are: generalized to your company, includes all the users you defined along with all your company and subsidiary users;  public, your company users and the rest of the world; and for quicker approval process of documents shared.
Konet adapts to user's needs and those of the teams by offering fully customizable tool.
It has inbuilt instant chat messages to keep in touch with your teams and users can organize group discussions.
Users can also share files in their workgroups so that members can access them at any time.
It has the latest activities and notifications available in one click from the  dashboard.
Konet has flexible rates according to the number of collaborators without limit of the number of meetings or documents exchanged.
For conferences; users can call to organize remote meetings with their  teams around the world.
The mail service is very easy to use and with modules like; scheduled mail delivery, auto forwarding, auto response, filtering (inbound and outbound address ip ad domain) To-do.
Another feature ofKonet  is spam protection and account delegation as well as disclaimer and can automatically sort emails into different categories to reduce clutter. This feature is really helpful.
Outcomexpo Unveils Nigeria's 1st Digital Expo Center
With technology shrinking the world to a global village, Outcomexpo, a mobile friendly indigenous solution that allows event organisers to run trade shows and exhibitions has been launched into the Nigerian market.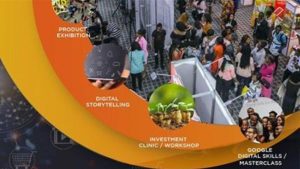 Speaking to Technology Journalists at the weekend via virtual press conference, Maritha Anyanwu, Head, Media & Publicity Outcomexpo.com said that the development of the solution was informed as a result of Covid-19 which now compelled the event industry across the globe to look for new and innovative ways to stay relevant.
"Under these circumstances, Outcomexpo stepped up to fill the much-needed gap and bring relief by launching a world-class Digital Expo Center which can be used by any organiser accross the globe.
"It is mobile-friendly and allows Organisers to host Digital Trade Shows. Buyers from the comfort of their homes or offices can attend without physical and geographical barriers associated with traditional expos", she explained.
While the solution enables exhibitors to understand and get insights to buyers behaviour via rich reporting and advanced analytics, by showcasing on the digital platform, she added that organisers get huge cost savings on venue, travel, hotel, logistics and other expenses.
"Buyers have ease of registration and access from the comfort of their homes without going through hassles and stress just to get to the venue. They also have Real-time live chat and 1-1 video with Exhibitors", she further explained.
Speaking on other features and benefits of the solution, she disclosed that exhibitors could have their customizable display booth showcasing company multimedia elements including e-brochures, posters, videos and more.
Showcase unlimited product offerings with rich content formats and allow attendees to access and explore these offerings from the comforts of their homes, she said.
Live communication between Buyers and Exhibitors in real-time through chat facilities and to bring about a more engaging and interactive experience, she said is among unique features of the digital platform.
Excellent source of acquisition of new suppliers, possibility of reaching to bulk buyers whom rarely participate in traditional fair, but who spend a lot of time on the internet. Incomparably lower costs of participation in a Digital expo, high return on investment in participating in the Digital expo in comparison with the participation in the traditional expo, are also among the benefits and features of the digital platform.
Computer Society Welcomes INEC's eVoting Plan
Nigeria Computer Society (NCS) has commended the Independent National Electoral Commission (INEC) for its plan to fully adopt electronic voting in major elections starting from 2021.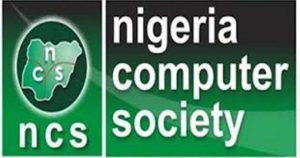 Prof. Adesina Sodiya, president, NCS, in a statement, expressed the society's support of the decision, which was made known by the commission last month, in its policy document on conducting elections in the context of the COVID-19 pandemic.
Sodiya said, "NCS is indeed happy with the current position of the electoral umpire to work towards the full introduction of electronic voting in major elections starting from 2021.
"This is a decision which has been hitherto advocated by NCS and indeed, the panacea for better and transparent electoral processes."
He pointed out that Nigerians had paid the price through electoral violence in a bid to conduct their civic duties, saying e-voting would solve the electoral challenges unlike other methods.
He said, "Certainly, e-voting will curb electoral violence, coercion, intimidation, wastage of resources and general result manipulations. It will enhance prudency, reliability and acceptability of results.
"With the current pandemic ravaging the whole world, the full adoption of e-voting for our subsequent elections in Nigeria becomes inevitable."
The president pledged the support of NCS and Computer Professionals (Regulatory Council) of Nigeria in the full adoption of e-voting in Nigeria and expressed their willingness to partner with INEC.
He added, "The NCS and CPN are ready to partner INEC in strengthening the Information Technology capacities and capabilities of the commission for the effective realisation of the lofty plan.
"The IT community can provide the backbone for the very best in processes, technologies and people needed for planning, execution and evaluation of the e-voting system."