e-Business Will Drive the Industry in the Future-Ibekwe
Information and Communications Technology (ICT) development has constituted a restriction on one side to courier business but the same ICT is actually throwing up a major opportunity of the future for the industry. Mike Chukwuemeka Ibekwe, chief executive officer of Suvex Delivery Service and financial secretary, Association of Nigerian Courier Operators (Anco) disclosed this to Nigeria Communications Week in his office recently. Ibekwe says the real future of the industry in Nigeria is e-business which is already being practiced abroad where someone can stay in his bedroom and order what he wants from anywhere. In this process, Ibekwe says the shop doesn't deliver these items but the courier. "That is the business of the future and that is what will determine or drive the industry in the future. That aspect of the market is grossly underdeveloped in Nigeria but time will come when the market in Nigeria will be e-driven", Ibekwe predicted.
To improve the services of the courier industry, Ibekwe says it will take the will power of the government to fast track action on the postal reform bill believing that once that bill is passed into law and the commission set up that the commission will then be able to define standard and ethics of the profession as well as measure operators and those that don't measure up to those standards as he suggested, may be given a time frame either to measure up or fold up or join with some others. In addition, there is need for public enlightenment as Ibekwe expects that customers should also know what his or her rights are to courier service as well as recognize his responsibilities too.
Ibekwe emphasizes the need for training in the courier industry arguing that courier is a peculiar industry where there is no university or institution that offers courier as a course underlying the fact that the industry is vague to some extent. Therefore, to get the real quality and service according to Ibekwe, the industry has to come up with clear cut training programmes and packages, processes and procedures, standards and expectations which each organization will be involved in. Ibekwe says Suvex Delivey Service which provides domestic and international courier services, haulage, consultancy, in-house mail management has its own customized approach to doing business which the company does not compromise no matter what. He defines Suvex Courier as a company that observes honesty, integrity, character, relationship, value for money and respect for their customers as the core values of the organization especially this time around when there are a lot of sharp practices in the industry. "People don't honour promises or honour their words but we go to any extent to keep our promise", Ibekwe said.
Ibekwe identifies the customer as the king and the reason for the existence of Suvex Delivery Service even as he says that it is a sacrilege for the organization to do anything against their clients and that the firm goes any mile to ensure customer satisfaction. Professional and efficient delivery of service within the budget of the customer is some of the selling points of the organization. Ibekwe believes it is one thing to deliver service and another for the service to fall within the budget of what the customer can afford.
He talks of Anco as a young organization that is still coming up compared to most of other trade groups. He says the biggest challenge in the organizations is trying to mobilize people who don't believe in themselves not to talk of believing in an organization. Ibekwe says the truth of the matter is that the courier industry cannot get to its zenith without a proper organization and that that is what Anco is trying to do with the help and support of the Courier Regulatory Department (CRD). According to him, the association is looking forward particularly when the industry will be sanitized, when it will have a legal frame work that properly defines what should be and what shouldn't. "You have an independent umpire there setting the standard and a professional organization that understands, believes and is willing to take all it has into the industry. We will then have a room to operate. That is the future we are looking at but right now Anco is using moral persuasion and every means possible to convince, mobilize, encourage and galvanize the multitude of people that are licensed to operate courier in the country," Ibekwe said.
Njoroge, Cellulant CEO Leaving Firm
Ken Njoroge, one of the co-founders and CEO of Cellulant, a pan-African payments company has announced that he would be leaving the company in 2021.
He made this announcement via a blogpost last week. In his own words, he said, "After 18 years of running Cellulant, I have decided that 2021 will be my last year as CEO."
Cellulant is a company that provides a platform that powers the internet of payments with dominant market position across 12 Sub-Saharan countries – Kenya, Nigeria, Ghana, Uganda, Zambia, Mozambique, Tanzania, South Africa, Zimbabwe, Botswana and Malawi.
Cellulant's payment infrastructure and ecosystem gives governments, donors, corporate businesses, merchants, retailers, agents and consumers access to payment instruments (cards, bank accounts, wallets & premium rated short-codes), stores of value (banks, mobile money accounts & prepaid cards/tokens), and payment channels (agents, apps, web portals & payment APIs for shopping cart checkout)
Cellulant was founded by Kenyan Ken Njoroge and Nigerian Bolaji Akinboro.
Ken mentioned two factors that solidified his reason to leave the company this year.
Firstly, in August 2020, we suffered a major internal crisis that saw my co-founder exit the business. It wasn't the crisis, but the process that followed, which gifted me the clarity that the next phase needed an 'enterprise runner' rather than a 'venture builder'. As a natural builder, this reflection allowed me to see that I had given the business the best of my abilities in establishing an enduring business, built on strong governance, systems and culture.
I know this because, despite the COVID pandemic and a crisis, the business was unshakable. We came out of 2020 sharper, more focused and energized around our customers. The most critical technology, product, service & growth transformation happened over the last few months.
For me, people have always been the most rewarding part of the job. From clients to employees, seeing how tangibly the work we do impacts people has always fueled me. The last few years have pushed me to become more of a coach than a boss, and as a result, I take the development of the teams very seriously. About a month ago, I woke up and read a board document that had been prepared by my team, and in the first few lines, I knew my job was done. They were ready, and it was time for me to let them ride the Lion with a runner as their leader.
The Second sign came from my family who have been part of the journey every step of the way. I have spent the last 16 years of our marriage focusing 85% of my time and energy on the business. It's time to balance that equation. My wife humorously introduces Cellulant as her first-born child or her co-wife, because they've felt the ripple effects of any storm that was happening at work. Now that even the children are old enough to have an opinion on the business, let us just say, I have a second board of directors at home. A few weeks ago, when I shared my decision to leave my position as CEO with my family, my teenage daughter looked at me and said: "Dad, it's time". Though this was only a moment out of a larger ongoing conversation, the certainty and finality of that statement was the lightbulb I needed. It became clear that this was the perfect moment to jump.
McAfee Identifies Social Networks as a Growing Attack Vector in 2021
Threat actors have depended heavily on phishing e-mails as a means to compromise organisations through individual employees.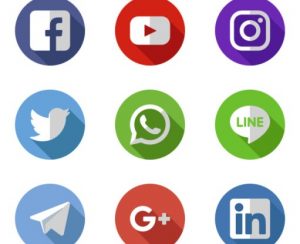 But in 2021, sophisticated adversaries will increasingly target, engage and compromise corporate victims using social networks as an attack vector.
So said Raj Samani, McAfee's chief scientist, noting that the security giant has observed a growing number of sophisticated threat actors using LinkedIn, What's App, Facebook and Twitter to engage, develop relationships with, and then compromise staff members. Through these users, they compromise the broader organsations that employ them.
According to Samani, bad actors have employed social network platforms in broad scoped schemes to perpetrate relatively low-level criminal scams. However, prominent actors such as APT34, Charming Kitten, Threat Group-2889 and others, have been identified using these platforms for higher-value.
Much as individuals and businesses engage potential customers on social platforms by gathering information, tailoring specialised content, and conducting targeted interactions with them, malefactors can target high value employees with a deeper level of engagement in the same way.
Moreover, employees engage with social networks in a manner that encompasses both their private and work lives. While companies have measures in place to secure corporate-issued devices and can restrict the way consumer devices access corporate IT assets, employees' activity on social network isn't monitored or controlled in the same way.
Samani says while it is unlikely that e-mail will be replaced as an attack vector, McAfee foresees this social network platform vector becoming more common in 2021 and beyond, particularly among the most advanced actors.
Dell Forecasts 5G Technology to be Enterprise Driven in 2021
The fifth generation (5) telecom ecosystem will shift to become more enterprise driven from consumer-focused in 2021 and the fundamental architecture become software-defined, according to John Roese, global chief technology officer, Dell Technologies.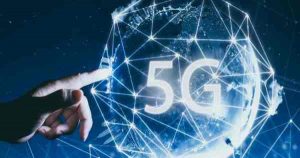 "In 2021, we will have true standalone 5G materialize and it will include advanced features. Enterprise use cases will dominate the technical landscape of 5G for both public and private deployment models.
The fundamental architecture of 5G will move away from the telco and shift to a cloud and IT architecture, which will be open and software-defined for the first time," said Roese recently while briefing the journalists on the technology trends this year. The Dell senior executive said 5G infrastructure  'needs to be developed in a very different way with software defined architecture'.
Roese said in 2021 and 2022 the industry would see the shift to building edge computing platforms that can run multiple edge experiences and software-defined services on them to solve the edge proliferation problem. "Edge platforms will become major new areas of on-premise IT capacity delivered as both product and as-a-service," he added.
Dell said 2021 will also be a prominent year for the quantum computing and semiconductor ecosystem.
"This is the year that will enable broader software development ecosystems to experiment with quantum computing. This is the first year that a computer scientist with no prior access to quantum computing can go into a simulator and start to learn the language of quantum," said Roese.
According to the company, the industry will move from the era of homogeneous compute to an era of heterogeneous compute.
This means that homogenous compute like x86 will be highly augmented with domain specific architectures (Accelerators), and semiconductor ecosystems are being reorganizes for this domain.