Elumelu Seeks Japan's Partnership to Empower African Entrepreneurs
Tony O. Elumelu, African investor and philanthropist  has challenged the Government of Japan to invest 5% of its $50billion commitment to Africa, in empowering African entrepreneurs.
He gave the charge in an impassioned key note speech, delivered before global leaders, at the 7th Tokyo International Conference on African Development (TICAD) in Yokohama, Japan.
"At TICAD 2016 in Kenya, Japan pledged $30billion for Africa. This year you have generously increased this to $50 billion. If we invested just 5% in Africa's new generation of entrepreneurs, following my Foundation's robust, proven model of getting capital directly to those best placed to catalyse growth and create real impact, we could touch 500,000 lives, across the 54 African countries, broadening markets, facilitating job creation, improving income per capita, and laying the key foundation for political and economic stability", said Mr Elumelu.
Mr. Elumelu's statement captured his vision of a relationship between Japan and Africa, which prioritises economic and shared prosperity. He outlined the three key pillars of a bold and transformative structure: investment in infrastructure, partnership with the African private sector, and investment in Africa's youth.
He urged Japan to learn from the example of the Tony Elumelu Foundation, which champions empowering African entrepreneurs, as the most sustainable means of accelerating the development of Africa.
The Tony Elumelu Foundation, in just five years has assisted over 7,500 African entrepreneurs across every African countries, with seed capital, capacity building, mentorship and networking opportunities through its $100 million Entrepreneurship Programme.
Elumelu's advice carried the weight of his track record of business success, founding Africa's global bank, United Bank for Africa (UBA), which has grown its presence to 20 African countries, as well as in the United Kingdom, France, and the USA; and Heirs Holdings, Africa's private investment company which actively invests in key sectors of Africa's economy and controls millions of dollars in its investment portfolio.
Together, they employ over 30,000 people and transform the communities they operate in.
"Africa is one of the world's viable destinations for investment. Our huge population, of nearly 1.3 billion people, creates one of the most attractive markets anywhere in the world. The world is paying close attention to Africa, but is Japan at the centre of this conversation or is it on the sidelines?" he queried.
Mr. Elumelu's philosophy has become increasingly popular on the African continent, where he is acknowledged as the pioneer of a private-sector-led approach to accelerating development. He repeated the message at the Generation Unlimited breakfast meeting with H.E. Paul Kagame, President of Rwanda and UNICEF Executive Director, Henrietta Fore, with its focus on job creation in Africa, where he emphasised the role the African youth plays in this narrative.
President of South Africa and Co-Chair, TICAD, H.E. Cyril Ramaphosa corroborated Mr. Elumelu's stance. He said: "If you want really good returns, as Mr. Tony Elumelu said, come to Africa. Africa presents risk-adjusted returns and is a market in which investments are flowing at a hundred billion dollars – that is the new profile of Africa that is being presented to the world."
Achim Steiner, UNDP Administrator praised Tony Elumelu's Private-Sector led approach to development in Africa. He said: "I want to refer to my dear friend and colleague Tony Elumelu because he alluded to the vital role that business can also play in investing in the future of the youth. These are the kinds of partnership that will drive business and development agenda to very different heights in the future".
Speaking on the potential of the African continent, Prime Minister Shinzō Abe of Japan said: "In Africa, some countries have joined top nations in the ranking on ease of doing business. The scale of the market continues to expand. We can envision a day when the entire continent of Africa becomes an enormous economic zone."
Organised by the Japanese Government, TICAD is a three-yearly forum for advancing Africa's development through people, technology, and innovation, bringing together government, business leaders, companies and other stakeholders. The event hosted Presidents and private sector leaders including Prime Minister Shinzō Abe of Japan; H.E. Mr. Muhammadu Buhari, President of Nigeria; H.E. Mr. Abdel-Fattah El-Sisi, President of Egypt and Chair of the African Union (AU); H.E. Mr. Cyril Ramaphosa, President of South Africa; and H.E. Mr. Paul Kigame, President of Rwanda.
Nigerian Students Qualify for Huawei Global ICT Competition
Twelve Nigerian students from the University of Ibadan, Ahmadu Bello University, Zaria, and University of Port Harcourt have qualified for the Huawei Global ICT competition following an excellent performance in the cloud and network examination at the just concluded Huawei sub-Saharan Africa region ICT competition finals.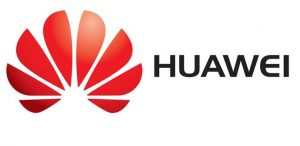 The Huawei ICT Competition, which generally covers examination on the latest ICT technologies such as cloud computing, artificial intelligence, mobile networks and big data, is believed to be the biggest of its kind in Africa featuring 123 student-talents from 13 countries in sub-Saharan Africa, grouped into 41 teams (28 network track and 13 cloud track teams).
At the sub-Saharan regional finals, the students compete for 18 prizes and 12 admission tickets for the Huawei Global ICT Competition Final in October 2020, which will attract more than 300 other student-talents from 66 countries across the globe.
Team Nigeria had 15 students grouped into five teams who competed under the network and cloud segment.
The Nigerian students had a great performance which guaranteed four of the Nigerian teams' tickets to the Global ICT Competition.
Two teams emerged first position and third position respectively in the Cloud examination, while two other teams of the Nigerian students emerged second position in the Network examination.
Due to the pandemic, the Huawei ICT sub-Saharan regional competition was held virtually.
The Nigerian students participated from the Huawei Technologies Nigeria offices in Abuja and Lagos respectively.
The Huawei ICT competition which is established to foster ICT learning in Africa and bridge the gap between theoretical study and practical experience typically comprises of a national preliminary contest, regional semi-final and a Global final.
Following a successful run at the national finals of the Huawei ICT Competition which was held on December 10th 2019 and had over 23,000 Nigerian students in the contest, 15 students were selected to represent Nigeria at the sub-Saharan Africa Region ICT competition finals which held on September 10th and 11th, 2020 to determine those who will be selected to participate the Huawei Global ICT Competition finals.
One of the Huawei Channel Training Managers for ICT Talent Ecosystem Development in Nigeria, Mr. Weilei, said: "The Huawei ICT competition was first launched in Nigeria in 2017 and currently runs under the Huawei ICT Academy which is in collaboration with more than 90 Nigerian universities. The Huawei ICT Academy was established to train students for free in the latest internationally relevant ICT skills in subjects such as Networks, Cloud Computing and Big Data. As at today, over 10,000 Nigerian students have benefitted."
He added that "there are 150 instructors from partnering institutions, with 120 of them acquiring various Huawei certifications in different technology track and 250 training classes in various technology tracks, in Routing & switching, storage, cloud services, big data, W-Lan, security and AI delivered by Huawei certified instructors."
Director, Huawei Nigeria Enterprise D&S Department, Ms. Melissa Chen, said: "The competition-related training has helped over 300 students receive job offers. In Nigeria alone, over 3,000 Nigerian students trained by Huawei have successfully passed the Huawei professional certification exams. Huawei hopes to skill up more than 700,000 ICT professionals by 2023. The aim is to bridge the ICT talent gap, advance the digital transformation of industries, and bring digital to every person, home and organization for a fully connected, intelligent world."
Mr. Kenneth Igwe, another of the Huawei Channel Training Managers for ICT Talent Ecosystem Development in Nigeria, explained how the students were trained adequately for the examination by Huawei certified instructors, following hands-on trainings/internship with the company. He said: "Prior to the ICT competition, Huawei Technologies Nigeria took time out to train 9 of the 15 students who were also given internship opportunities with the company in Abuja and Lagos. Meanwhile, all the students had also been trained since January for this competition and many of them already acquired HCIA, HCIP and HCIP which are globally recognised certifications in various Huawei technology Courses."
The students and instructors were glad to have qualified to represent Nigeria at the Huawei Global ICT competition which will be held later in the year 2020.
"I am excited we have qualified for the global finals since we have been preparing for this for over 8 months. Huawei gave us free access to their cloud services and also free vouchers to write the HCIP Cloud Services Certification and also support from their engineers" – Abdullahi Muhammad Khalifa, Cloud Team, student from Ahmadu Bello University, Zaria, said.
"Huawei offered us internship opportunities which exposed us to real life projects and has played a major role towards our success in the regional final even as we look forward to a greater performance at the global finals. Connection, Glory, Future, the theme of the Huawei ICT Competition says it all. I am looking forward to the glory of becoming a world champion which will make the future brighter for me," Ugheoke Anthony Oshiobugie, Network team student from the University of Port Harcourt, said.
"I feel very excited to be participating in the Huawei ICT Global Finals. It took a lot of time and effort to come this far and I am glad our team's perseverance yielded great results. Huawei provided us with a suitable learning environment during our six weeks internship where we learnt about the emerging technologies such as Cloud and Storage," Mustapha Abdullahi Jimoh, Cloud Team, and student from Ahamadu Bello University, Zaria, said.
"I am very excited to represent Nigeria in the global final and I will put more effort to bring the Gold medal home. Huawei has helped me in attaining my HCIA and HCIP R&S certifications and I also participated in a lot of rigorous trainings organized by Huawei including but not limited to HCIE training. These certifications and trainings really go a long way" – Abideen Bolaji Olaide (Network Team, student from University of Ibadan)
"I am so excited and honoured to represent Nigeria in the global finals, it has been an awesome experience so far. I was part of the boot camp at the Huawei office Abuja for about 2 months where we (I and my team) were extensively trained and well equipped for the regional finals. I am definitely looking forward to coming out in flying colours and making Nigeria proud at the global finals." – Ukasanya Elma Tejiri (Network Team, student from University of Port Harcourt).
"What an intensive support from Huawei through the provision of quality trainings and exam vouchers right from the associate level to the expert level also the provision of quick access to study guides." – Badiru Toheeb Adeniyi (Network Team, student from University of Ibadan).
"This competition made me learn a lot of things. Previously, I could not configure a Huawei enterprise router via the CLI. But after preparing for this competition, I have been able to configure, install and integrate some enterprise links using Huawei enterprise routers. The preparation for this competition has enabled me to master most of the syntax for setting up a Huawei router/switches via CLI. The Huawei Academy has been so helpful in our preparation for the Regional finals through well-planned online classes, lucid presentation via Meet/Zoom mobile Apps and excellent tutors. During the classes, we were given all the materials needed for the exam" – Ohagim Chinemere (Network Team, student from University of Port Harcourt).
Bolt Expands Operations to Jos
Bolt, leading ride-hailing app in Africa, has expanded its operations in Nigeria with the launch of its services in Jos.
This announcement comes shortly after the company announced that it had launched an Insurance Protection cover that safeguards riders and drivers in all its operational cities across the country.
Bolt started operating in Nigeria in 2017 and is already the largest on-demand transportation network in the country.
The expansion brings Bolt's cities in Nigeria to a total of 12 including Lagos, Abuja, Port Harcourt, Owerri, Uyo, Calabar, Kano, Abeokuta, Enugu, Ibadan and Benin City.
Femi Akin-Laguda, country manager, Bolt Nigeria, said,"Demand for ride-hailing transportation is growing across Nigeria as people desire more flexible ways to move and the cost of car ownership continues to rise.
"Ride-hailing services like Bolt make it possible for more people to enjoy the convenience, affordability and safety of getting from one place to another, while simultaneously providing a steady income for thousands of drivers and vehicle owners who utilise the platform to earn an income and support their families on a flexible schedule with no commitments," he continued.
Bolt has been hugely successful in every city where it has launched and with this expansion move, continues to solidify its footprint across the country.
In celebration of its launch in Jos, Bolt has announced that it will offer a launch discount to riders while offering drivers 0% commission for the first three months.
One of Bolt's key success factors in its growth, and rapid expansion has been the fact that drivers utilising its platform receive 80% to 85% of fares paid by riders – a significantly higher percentage than what drivers using other similar platforms receive.
CSCS Sensitizes Financial Market Stakeholders on Cyber-Security
Central Securities Clearing System (CSCS) Plc, Nigeria's capital market infrastructure, sustains cyber-security advocacy as it sensitizes financial market participants on rising rate of cybercrime.
In a webinar organized by CSCS, financial market stakeholders, including bankers and capital market operators dialogued on innovative measures for preventing cybercrimes, dire need for increased campaign and exigency of collaborative investments to reign the rising rate of cybercrime.
The online event themed "Cyber Security and Information During the Pandemic" was lauded for its timeliness, as COVID-19 pandemic and attendant remote connections may have increased cyber-security risks in many organizations, particularly as the crime rate surges globally, with rising exposure of financial services institutions in Nigeria and the broader African continent.
The event which was widely attended with participants from the banking sector, capital market and public service, had Mr. Tobe Nnadozie (Divisional Head, Technology and Innovations, CSCS Plc), Mr. Bharat Soni (Chief Information Security Officer, GTBank Plc) and Mr. Ikechukwu Ugoji (Chief Information Security Officer, Interswitch Limited) as panelists.
Speaking on the event, Mr. Haruna Jalo-Waziri, the Chief Executive Officer, CSCS Plc, noted that "cybersecurity is a collective effort and everyone must play their role to preserve the integrity and sanctity of the financial market.
The pandemic and its attendant remote connections occasioned by business continuity and work-from-home protocols have increased exposures to cyber-security risks and some businesses may have suffered colossal losses due to cyberattacks since the pandemic.
More than ever, cyberattacks are like a double whammy at this challenging time when businesses are re-strategizing to adapt to the new normal and ensure sustainability."
Mr. Femi Onifade, the Chief Strategy Officer, CSCS Plc reiterated the CEO's perspective, noting that "a breach on any market participant's network may inadvertently expose the entire system, thus reinforcing why we must collaborate to prevent any vulnerabilities in the financial system and why all participants and stakeholders must take active and effective measures in ensuring and sustaining cyber-resilience."
While speaking at the event, Mr. Bharat Soni said, "new work culture has expanded remote activities and cloud capabilities to an unprecedented level, thereby making businesses more vulnerable to cyber-attacks such as online scams and phishing, disruptive malware, malicious domains amongst others.
Hence, the use of strong authentication for accessing networks would no longer be an option but a necessity." He concluded that "Awareness of the new realities of safe cyber practices need to be communicated to employees, partners and customers so that they can remain aware of the evolving cyber threat and how to best protect themselves and their organizations".
In the same vein, Mr. Ikechukwu Ugoji said, "over 90% of cyber breaches are facilitated by phishing email or social engineering attack and that every employee is a first-line of defence against incoming threats and employees must be made to understand their vital roles and responsibility in protecting the organization."
On his part, Mr. Tobe Nnadozie, posited that "the pattern of spend on cybersecurity shows clearly that organizations are making relevant investments to protect their systems and broader market, albeit sadly, lack of vigilance is the leading cause of breaches".