Encomiums for TD Africa as Nigeria Prepares for Tech Experience Centre Launch
A number of globally renowned Original Equipment Manufacturers (OEMs) in the technology space have commended TD Africa, Sub-Saharan Africa's leading technology, lifestyle and solutions distributor for successfully birthing the continent's first Tech Experience Centre.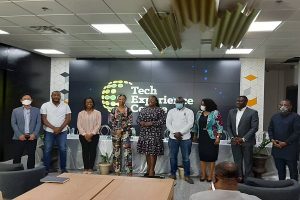 The commendations come ahead of the October 1st launch of the centre located in the high-rise Yudala Heights on 13 Idowu Martins, Victoria Island, Lagos.
Equally important, the Minister of Communications and Digital Economy, Dr. Isa Ali Pantami is expected in Lagos to commission the Centre, with the Lagos State Governor, BabajideSanwo-Olu, alongside a number of other high profile dignitaries, expected in attendance. The event will be streamed live to millions across the world from 5pm.
In a chat with newsmen, Chidalu Ekeh, head of the Tech Experience Centre, stated that aside reducing the decision making cycle for Chief Executive Officers (CEOs), Chief Information Officers (CIOs), Chief Technology Officers (CTOs), as well as other technology consumers, the Centre will also serve as a training centre for young Nigerians on latest technology.
"We are creating a path in this country where state-of-the-art technology will be accessible to CEOs, CIOs, CTOs and others technology consumers, so that they can make prompt decisions without leaving the country," Chidalu said.
"What we have on board is a tech genius area where our customers will be able to take advantage of the partnerships that we have with the various OEMs on board.
"The Centre will afford young Nigerians the opportunity to receive world-class training on the latest technology."
Also speaking on the reason for mobilising other tech giants to bring the massive project to life, Mrs. Gozy Ijogun, managing director (Sales) TD Africa, explained that the centre is aimed at adding value to the technology space in Nigeria in particular and Africa in general.
Ijogun said: "I am sure everyone is wondering what TD Africa is doing with the Tech Experience Centre. At TD Africa, we consider ourselves value added distributors.
"We are not just here to buy and sell. We add value to the economy. For that reason, we came up with the Tech Experience Centre so that Africans can experience technology the way it should be in this part of the world.
"No other distributor can do this. TD Africa is here to add value to the Information and Communication Technology (ICT) ecosystem."
The Centre, housed within an impressive eight-floor edifice, will play host to tech giants, such as Cisco, Microsoft, Dell Technologies, HP, Schneider Electric, Zinox, Philips, Samsung, Apple and Bosch, among others.
"The structure also houses a cutting-edge gaming arena, lifestyle and smart home area, café, training centre, conference rooms and expansive office spaces, among others.
Olakunle Oloruntimehin, general manager, Cisco, West Africa, expressed delight with the concept behind the Tech Experience Centre, adding that it would be a great opportunity to offer latest technologies to consumers under the same roof with other tech giants.
"It is a good opportunity to collaborate with TD Africa and other OEMs under one roof. Technology is being democratised and it is important that people come together to take this outcome forward.
"Cisco is excited not only to partner with TD Africa but also to work with other OEMs under one space to make this work," Oloruntimehin said.
Chioma Iwuchukwu-Nweke, country manager (Nigeria), Philips, also expressed excitement with the expected launch of the project. She revealed that Philips would delight tech customers at the Centre with latest health-driven home appliances.
Nweke said: "This is a dramatisation of the phrase 'think global, act local.' This is what TD Africa is doing with the Tech Experience Centre, by bringing lots of multinationals in the technology space in one place so that customers will experience latest technology.
"Before now, people always take technology to be something they have to travel outside the country to experience.
"We are sure that the Centre is going to change this narrative, especially at this time when the thought of travelling is a little bit scary for a lot of people. For us at Philips, customers should expect total innovative home appliances."
On her part, Vivian Mike-Eze, marketing communication manager, Schneider Electric, commended the vision behind the initiative.
She urged tech consumers to be ready for an immersive experience with smart home concepts at the Tech Experience Centre.
"There has not been such a centre that gathers all the tech giants together in one place here in Nigeria. So, TD Africa has really set a precedent.
"I believe that people visiting the Tech Experience Centre expect to experience technology. In Nigeria, there is really a market for advanced technology that has been ignored for too long.
"This vision by TD Africa to bring the latest technology and get customers to experience it live is a fantastic opportunity to tap into. Because of the Centre, customers do not need to travel to the US or UK to actually see latest technology.
"Schneider Electric promises customers home automation, using the smart phone concept, when they walk into the Tech Experience Centre.
"This involves having the ability to control the temperature and ambience in their homes, with just a voice command. It is easy to talk about it, but there is no better idea than experiencing it by testing the controls and seeing it live."
In addition, Microsoft Senior Partner, Specialist-Modern Work, Josh Adekeye, appreciated TD Africa, noting that the Centre will promote customer immersive experience. He promised that Microsoft would always support the Centre, which will reduce the burden for Microsoft to fly its customers to other countries to see its latest technological rollouts.
Adekeye said: "For us at Microsoft, when we heard about the Tech Experience Centre, we knew that it was something we needed to participate in. Before now, we usually fly our customers to Microsoft Technology Centre either in Dubai or in the US.
"However, when this opportunity came, we indicated interest and supported TD Africa to achieve it. We will always support the Centre. The beauty of technology is in seeing it.
"What Microsoft brings to the table is customer immersive experience. It means the customer will see the technology, feel the impact and make their decision easily and quickly."
Lending his voice, Managing Director, Samsung (Nigeria), CadenChiyeon Yu hailed TD Africa for galvanising other tech giants to bring the Tech Experience Centre to life, adding that the Centre will afford Samsung a great opportunity to expose customers to its latest offerings in Internet of Things (IOT), Artificial Intelligence (AI) and other innovations shaping the global tech ecosystem.
Meanwhile, Ayokunmi Solesi, Country Manager (Nigeria), Bosch, described the Centre as a huge landmark on the African continent, adding that Bosch was ready to bring modern kitchen appliances to the delight of customers at the Centre.
Solesi said: "This is live experience. When you see big OEMs like Bosch, Schneider Electric, Samsung, Cisco, Microsoft, among others coming under a platform, you will realise that something great is about to be born.
"This is a huge landmark, not just in Nigeria, but also in Africa. For us at Bosch, this is a very commendable initiative," Solesi said.
The Tech Experience Centre is an ambitious project, the first of its kind in Africa, to house global technology giants under one roof, with the aim of making latest and cutting-edge technology easily accessible to Nigerians and other nationals.
Experts and economic watchers have hailed the expected launch of the centre as a major development that will shore up Nigeria's relevance in the global technology space, while also boosting the nation's economy.
CcHUB Acquires eLimu, another Kenyan Startup
Nigerian-based Co-Creation Hub (CcHUB) has again moved on to acquire eLimu, another tech company in Kenya.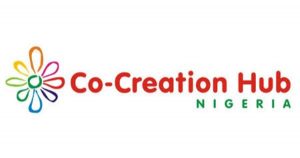 This is coming b Barely one year after it took control of iHub, Kenya's foremost incubator and accelerator.
The acquisition of eLimu, a digital educational content provider in the East Africa region, interestingly, was perfected by iHub on behalf of CcHUB.
A statement by CcHUB said the goal is to transform eLimu into the digital education platform arm of the company.
The move may also be part of a growing trend by Nigerian tech founders to grow their frontiers beyond Africa's largest economy notoriously plagued by insecurity, high foreign exchange volatility, and a business policy environment that is seen as stifling small businesses.
Kenya, with its 51 million population is seen as one of the few relatively stable economies on the continent that is actively encouraging tech businesses.
eLimu, according to the statement, will continue to focus on leveraging cutting edge technology to create interactive and engaging learning content customised to the African context which will be initiated using the existing apps. The acquisition will enable eLimu to scale the apps beyond Kenya.
CcHUB has actively supported EdTech businesses and has also floated a digital education company known as Re:learn, a platform that helps students and schools use technology in smart ways to enhance learning.
"Education is the bedrock of healthy societies," 'Bosun Tijani, co-founder, and chief executive officer, CcHUB, said.
"As we continue to contribute to shaping the innovation ecosystem in Africa, accelerating the application of innovation and technology in improving education outcomes will be crucial to driving our overall agenda."
eLimu has an existing audience of approximately 500,000 teachers and learners. With COVID pushing up interest in eLearning, eLimu said it has seen unprecedented growth rates in recent times.
Some of the services include revision and literacy platforms that make learning fun and engaging for curious children both at school and at home.
The combination of engaging content with proven methods and practice of teaching has ensured that learning outcomes on eLimu improve dramatically for over 500,000 learners.
eLimu also has literacy apps for 6 and 7 year-olds that includes dozens of stories written by Kenyan teachers, illustrated by artists across East Africa, and read by voice actors and celebrities, such as Caroline Mutoko famously known for hosting a morning breakfast show on Kiss 100 FM.
The stories cover different aspects of learning including letter tracing, spelling, and sentence making exercises.
The eLimu platform also has different translations such as English, Swahili, Somali, and Lugbarati.
The company noted an independent study in Dadaab refugee camp which indicated progress in reading fluency 3 times faster than the control group.
"I'm thrilled to see eLimu spread its wings across Africa to make learning fun and engaging for even more children," Nivi Sharma, founder of eLimu said.
"eLimu will continue to leverage its deep knowledge of the education system to tap into the opportunity to transform learning everywhere."
As part of the acquisition deal, Abiola Olaniran, founder and CEO of Gamesole, will form part of the management team as eLimu's Chief Technology Officer.
The statement from CcHUB said it expects Olaniran who has a track record in building high-performing and lucrative technology products to play a key role in transforming eLimu into the leading digital educational content provider on the continent.
Toka, Israeli Cyber Firm Raises $25m in Private Funding
Toka, Israeli cybersecurity firm, said it raised $25 million in an early stage funding round led by Eclipse Ventures.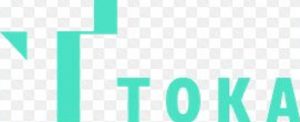 Recall that Toka had announced early in the year that it was selected by the World Bank for the project to enhance Nigeria's cyber development.
The company claimed that it was serving as an advisor to Nigeria's government under a project to design and bolster the African country's national cyber resilience.
Toka said the funds will be used to further its efforts to develop intelligence-gathering platforms and products and advise governments on building a cyber defence.
"This funding will help us build out our product pipeline and commercialize it as well as work with more governments to help them build integrated cyber defence and resilience," said Yaron Rosen, Toka president.
Previous investors, including Andreessen Horowitz, Dell Technologies Capital and Entrée Capital, participated in the financing round.
Toka recently won a World Bank-sponsored contract to assist the government of Moldova to identify the country's cybersecurity gaps and recommend a strategy to modernize government mobile device and data security.
That followed similar World Bank contracts in Nigeria and Ghana.
Jumia Nigeria Black Friday Campaign to Support SMEs, Consumers
Jumia Nigeria, has announced that its 2020 Black Friday campaign will close the revenue gap created by the COVID-19 lockdown for most businesses in the country.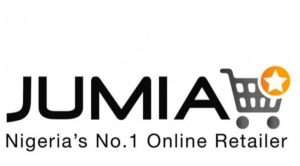 The event, which is slated to hold from November 6th to 30th, will also provide shoppers with amazing deals which will help consumers to save money.
Massimiliano Spalazzi, Jumia Nigeria CEO, made the announcement during the Jumia Sellers Conference which was held recently. The conference usually holds every year before the Black Friday campaign kicks off.
"The Black Friday campaign has been a success year-on-year, hence the reason we're hosting it for the 8th time. As it has always been, this year's campaign will focus on providing support for MSMEs, seeing that it's been a rather tough year for a lot of businesses.
"This will be a great opportunity to recoup sales that may have run low due to the lockdown brought on by the global pandemic. It is also an avenue to give back to consumers by offering them amazing and cost saving deals," Spalazzi added.
Jumia in partnership with thousands of sellers and brands on its platform will offer consumers a wide assortment of products ranging from groceries, electronics, home items; and special deals such as flash sales and treasure hunts.
"We know customers are always on the lookout for the best deals and as such, there will be a significant increase in inventory across all product categories, flash sales on top SKUs. The website and App will also feature special stores which will allow buyers see offers prefiltered by prices, free shipping offers.
"Our sellers are also not left out of this exciting opportunity, as we expect to see a daily increase in volume of sales throughout the month of November; in short, christmas is coming early for everyone" said  Jumia Nigeria, Chief Marketing Officer, Olajumoke Bolu-Kujero.
A Jumia Seller, EbyGoods who spoke on the impact the Jumia Black Friday event has had on her business in the previous year said: "Partnering with Jumia on the Black Friday event has always been of great impact to my business.
"Last year, I recorded 5x the normal sales I was recording by giving huge discounts to customers. I am looking forward to this year's Black Friday sales as I make my projections for the month of November."
Black Friday is marked around the world on the fourth Friday in November after the American Thanksgiving Day holiday. Both offline and online stores offer exclusive deals on that day. It has since become an iconic shopping event where consumers have been known to go to extremes in order to secure the best deals.