Enhancing Telecom Service Delivery Through Glo 1
In spite of the impressive growth rate recorded by telecommunications sector of the country's economy especially the mobile space, there exist major challenge which has hindered development in the sector, and that is insufficient bandwidth.
Bandwidth is a major ingredient for enhanced voice, video and data transmission in telecommunications service delivery. Presently, West African countries have a high dependability on satellite based operators for fulfilling their bandwidth requirements which is complementary to South Atlantic Terminal Undersea cable Sat-3, the only submarine cable that offers bandwidth to the sub region.
The demand for bandwidth in the region far overwhelmed the availability which resulted in high cost and high dependent on satellite that has shortfalls.
More so, Sat-3 especially Nigerian end which is managed by moribund Nigerian Telecommunications Limited (Nitel) has been bedeviled with managerial challenges that results in service disruption. Severally, services of Sat-3 has been disrupted as a result of staff of Nitel embarking on strike action, moreover, when the cable suffers cut it takes weeks for it to be repaired basically because of inefficiency of the company managing the resource on the Nigeria end of the submarine cable.
All of these result in poor quality of service and high tariff charge by operators in telecommunications industry as they are required to provide alternative source to serve their customers when ever this is disruption. More so, the dream of Nigerians experiencing broadband service are being frustrated by none availability of enough bandwidth in the country. Bandwidth providers are retailing bandwidth they procure in bulk, which invariably is very expensive.
Against this backdrop that operators and some consortium in the West African sub region began initiatives to provide alternative to Sat-3 in the undersea cable space. Among such initiatives from Nigeria are Glo 1 which just landed last week in Lagos, Mainstreet Technologies, and a consortium of telecoms operators that will lay South Africa's undersea cable around West Africa to Europe, under the aegis West Africa Cable System.
There comes Glo 1
Glo 1 is the world's first submarine optic fibre cable to be built by a single individual company. The trend in the global telecommunication industry is for a consortium of companies or even nations to combine resources to build submarine cables as was the case with the Sat submarine 3 cable which was built by a consortium of 36 countries.
Glo 1 was conceived some four years ago basically to enhance connectivity between Nigeria and other West African countries to the rest of the world.
The 9,800km-long cable run from United Kingdom through Mauritania, Morocco and 16 West African countries with dedicated extension to New York, was anchored at its landing station at Alpha Beach, Lekki, Lagos.
The Glo 1 cable will deliver transmission capacity that will radically change Nigeria and Africa's economic landscape by providing unprecedented high speed internet services and make telecom services much faster, more reliable and cheaper for consumers.
Paddy Adenuga, Globacom's group executive director, said Glo-1's current and ultimate capacity is enough to cater for the required broadband capacity of Nigeria for at least the next 15 to 20 years.
Glo 1 has a current capacity of 640Gigabit per second and an ultimate capacity of 2.5 Terabit per second.
Adenuga said, Glo 1 will provide the needed opportunity for West African countries and indeed Africa to leap forward economically through an excellent communication network and a cost-effective voice, data, video and e-commerce services across Africa, Europe and the rest of the world.
"The facility will provide the most comprehensive international communication services on the continent to bridge the digital divide between Africa and the rest of the World,' he added.
Adenuga said that Glo 1 has 99.9% up time reliability, world-class long distance voice, video and data communication services for African customers, adding that the cable will support the large bandwidth requirements of direct consumers and other service providers.
He said the cable will free up resources for other forms of investments which governments and business developments need through broad market coverage at high capacity and at a fraction of cost and time.
Glo 1 will also facilitate foreign investment and employment opportunities in the sub region, he stated.
According to him, the successful delivery of the cable has shown that Globacom has an awesome capacity to deliver complex projects.
Other benefits of the cable include facilitation of teleconferencing, distance learning, disaster recovery and telemedicine among several other benefits for the people.
The facility will aid on-line diagnosis and video conferencing during surgery and research, while distance learning will be made easy by enabling the participation of a class of students and lecturers from different parts of the world in real time.
Globacom and Alcatel-Lucent officials said the facility will be live in about six weeks when all the connections have been effected.
Alcatel-Lucent, the world leader in submarine cable installation which handled the project, congratulated Globacom for achieving the historic feat.
The Intrepid, the ship which brought the Glo 1 cable has left for Accra, Ghana to complete the Phase One of the installation in other West African countries including Senegal and Cote d'Ivoire. The landing of Glo 1 in Ghana will also boost the preparation for the nationwide launch of Glo Mobile in Ghana.
The company also said that the phase 2 of the submarine cable project will connect South Africa through Angola.
Lanre Ajayi, president, Nigerian Internet Group, said that the landing of Glo 1 in Nigeria is a welcome development which is going to bring a lot of developments required to change the economic fortune of the country.
According to him, internet is an enabler of economic development which guarantees online business services that will offer employment opportunities to Nigerians.
He said that Glo 1 is posed to bring down the cost of internet as well as increase the speed of internet in the country which will ultimately provide more business opportunities. He added that the country will thereafter witness a higher gross domestic product (GDP).
Ajayi however, advices Globacom to ensure that the resources is made open to other service providers in the telecommunications space of the economy including their competitors. He noted that by making it open that the desired benefits will be realized. He also added that Globacom should lay much emphasizes on maintenance of the cable and anticipate breakdown by raising a maintenance team that will be well equipped to undertake repair of any damage on the cable.
Jameel Mohammed, group chief operating officer, Globacom, said Glo 1 would deliver transmission capacity that would radically change Nigeria and West Africa's economic landscape by linking 17 countries to the rest of the world.
Jameel said the landing of Glo-1 was another milestone in the history of Nigeria's communications industry, adding that the cable would provide unprecedented high speed internet services and make telecom services much faster, more reliable and cheaper for consumers.
Explaining the seeming delay in Glo-1's arrival, Mohammed said that implementing submarine cable projects, particularly one spanning about 10,000 km from London to Lagos is an initiative that usually takes between two to two and a half years to complete.
But, that because the cable passed through various territorial waters and jurisdictions of several African countries, Globacom had to contend with lengthy approval processes.
"We needed permissions at many levels from all those countries to pass the cable through their territorial waters. We needed approval from security agencies, approvals from oil companies and from various bodies", he said.
He disclosed that the telecoms giant had factored Nigeria's long term bandwidth requirements into the equation, adding that Glo 1 "can carry voice traffic of all operators internationally. We can also provide international private leased circuit (IPLC) for corporates".
He said high quality work was done in deeply burying the undersea cable in such a way that there would be little or no chance of disruptions.
The undersea cable is designed with the latest technology and it is the first such state of the art submarine cable which will connect Nigeria directly to United Kingdom and further to the United States, the two major data hubs of the world.

NCC Holds First Virtual Bi-Annual Meeting with Telcos
Nigerian Communications Commission (NCC) and senior executives of telecommunication companies on complaints management recently held the regular bi-annual meeting, in compliance with COVID-19 management protocols instituted by the Federal Government.
At the meeting, which focused on consumer relations and complaint management processes, the NCC and the telecom service providers agreed that the compensation policy should be revisited and complied with at all times.
This is to ensure full compliance with the new Complaint Categories and Service Level Agreement (CC/SLA) consented to by the NCC and the service providers in the telecommunication ecosystem.
Additionally, it was decided that the Commission and telecom service providers will hold follow-up discussions on "Fair Usage Policy" on unlimited data bundles/data rollover, in order to provide a clearer explanation and better understanding of the processes and procedures of the policy for the benefit of the consumers.
The Commission hereby wishes to restate that its direction of June 2018 to service providers to commence implementation of data rollover from 26 June 2018, remains in force.
In other words, a subscriber's unused data must be rolled over to his/her subsequent data subscription.
Therefore, the Commission urges service providers to continue to inform and educate subscribers on the procedures and processes for data rollover.
Service providers also agreed to ensure that senior-level customer relations officers support their respective complaints management teams, to resolve complaints that were not resolved to the satisfaction of the consumers when such complaints were first reported.
The service providers also promised to ensure that complaints are resolved in both the letter and spirit of the recently-reviewed Service Level Agreement (SLA).
With respect to services subscribed to through third parties (such as banks), which are not rendered, the meeting resolved that telecom service providers should explore initiating service level agreement with banks to ensure uniformity and speed in the resolution of complaints relating to billing.
All parties to the meeting equally agreed that telecom service providers will carry out pervasive consumer education and enlightenment campaigns about their products and services to ensure their subscribers have the information they require to make informed decisions and get value for money spent.
The commission wishes to state that it was very pleased with the impressive attendance, participation, and the quality of decisions taken at the bi-annual meeting.
The NCC is, therefore, determined to continue to work closely with the service providers and other stakeholders in the Nigerian telecom sector in order to improve on the quality of service, and by implication, the quality of consumer experience.
The bi-annual meeting, which has held regularly since 2018, focuses on ensuring improvement in Quality of Service (QoS) and Quality of Experience (QoE) in the telecom industry.
It has served as a veritable platform for the Commission and service providers to discuss and agree on measures that will enhance prompt and effective consumer complaint resolution in telecom service provision in Nigeria.
Ericsson Launches Integrated Packet Core Firewall to Boost 5G Core Security
Ericsson is advancing 5G core network security for communications service providers (CSPs) through the launch of the cloud native Ericsson Packet Core Firewall.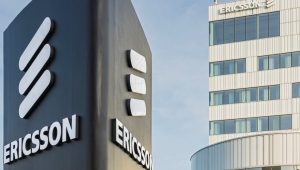 Core network security is a key factor in CSPs' forward business planning as they pursue innovative new business opportunities powered by 5G and emerging technologies.
Ericsson's new solution, part of the Ericsson 5G platform, is aimed at enabling CSPs to pursue those opportunities not only through the best packet core network security capabilities, but also in the most cost-effective way for their business.
Powered by A10 Networks' advanced security technology, the Ericsson Packet Core Firewall solution is already seamlessly integrated with Ericsson Packet Core Gateway in  Ericsson's dual-mode 5G Core offering. The solution also supports end-to-end network slicing and edge computing.
The cloud native offering is optimized to scale with user plane to the edge of the network to cater for secure core network 5G use cases. By protecting a communications service provider's core network – including sensitive service provider data and customer data – the all-in-one solution secures 5G service availability.
The solution delivers more than 50 percent total cost of ownership reduction over dedicated user plane security solutions, while maintaining 5G latency. This is enabled through a single CNF (Cloud Native Network Function) solution with simplified maintenance and orchestration.
Folke Anger, Head of Packet Core Solutions, Ericsson, says: "Securing service availability in 5G requires a holistic view beyond dedicated security solutions.
"We are now launching the Ericsson Packet Core Firewall seamlessly integrated into our Packet Core Gateway. This will provide our customers with substantial total cost of ownership improvements while ensuring their 5G services to the edge."
Patrick Donegan, Founder and Principal Analyst, HardenStance, says: "Telecom operators need to think differently about how they implement security with a 5G Core. Ericsson's Packet Core Gateway together with Packet Core Firewall integrates user plane and security functions in a single Cloud native Network Function (CNF).
"This allows significant TCO savings and is well optimized for edge use cases. It also enables automated, closed-loop, threat mitigation independent of transport equipment vendor."
Dhrupad Trivedi, CEO and Board Chair, A10 Networks, says: "Mobile operators are transitioning to more cloud native and distributed architectures to support 5G. This increases the critical need for security and network availability.
"A10 is excited to expand our partnership with Ericsson to enable current and emerging 5G use cases. The Ericsson Packet Core Firewall powered by A10 Networks is ready for cloud native deployments and addresses the evolving business needs for operators."
Anambra Indicates Interest to Host NITDA's South-East Zonal Office
The Anambra State Government has indicated interest to provide enabling environment for the National Information Technology Development Agency, (NITDA) to situate its South-East Zonal Office in the State.
The State, also among other requests, expressed willingness to host some of NITDA's events, programmes and establishment of information Technology hub in the State.
The State made the requests during a working visit to NITDA by Mr Theo Manfa, managing director/chief executive officer, Anambra State Information and Communication Technology Agency, (ANSICTA).
Mr Manfa in his address,  expressed that the call for special requests by the state is necessitated by the fact that the state "has long been known as a home of innovation and entrepreneurship, through the various markets like Onitsha and Nnewi and the plethora of locally produced goods they spawned over time."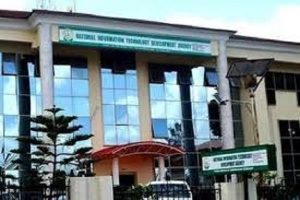 He said that innovation and entrepreneurship are important elements to drive the digital economy which the nation is striving to create adding that the state has been watching with keen interest the activities of Federal Ministry of Communications and Digital Economy and NITDA which necessitated the intended partnership.
While itemizing the identified possible areas of collaboration, Mr Manfa said that the state would like to partner NITDA on the newly launched Nigeria Government Enterprise Architecture, (NGEA), training of youths in hardware and software skills, entrenchment of e-Government culture and learning interventions for secondary school students with the aid of Unity Board.
In his remark, Dr Vincent Olatunji, director, e-Government Development and Regulations, who represented Mallam Inuwa Kashifu Abdullahi, director general, National Information Technology Development Agency (NITDA) at the meeting said it is gratifying to know that the state is keenly following the activities of the Agency in its drive to achieving digital economy for the nation.
He commended the state for developing its ICT policy to serve as road map on how the state would execute its IT plans adding that ANSICTA should ensure it drives the policy for the state.
While assuring the state that all its requests are not beyond what the Agency could provide, he enjoined it to formally write to the Agency by itemizing and prioritizing the area of collaborations.
The highlight of the meeting was the presentation of Award of Appreciation for his outstanding achievements in driving the digital economy.