Ericsson Predicts Increased 5G Uptake in Africa
Ericsson says more service providers in the Middle East and Africa (MEA) region will this year adopt 5G technology in their operations.
Chafic Traboulsi, head of networks at Ericsson Middle East and Africa, says preparing for 5G opportunities is a must for service providers.
His assessment comes as there is general consensus the 5G market is developing much faster than the previous generation 4G LTE standard.
In its Mobility Report published in November last year, Ericsson predicted 5G will be adopted faster than 4G LTE.
The IHS Markit 5G Economy Study, commissioned by Qualcomm, shows 5G sales enablement of $13.2 trillion by 2035, an increase of $1 trillion over the original forecast released in 2017 which estimated $12.3 trillion.
Traboulsi says during 2019, his company saw increased uptake of 5G technologies as Ericsson MEA announced seven commercial 5G agreements with operators in different countries: Etisalat UAE, Ooredoo Qatar, STC Saudi Arabia, Zain Bahrain, Batelco Bahrain, MTN South Africa and Mobily.
"In fact, service providers in the MENA region can target a potential revenue opportunity from $15.18 billion to $45.91 billion by 2030 provided they adapt their business model to become service enablers and creators."
Traboulsi explains: "On a global level, to date, Ericsson signed 78 commercial 5G agreements or contracts with unique operators, of which 24 are live networks with the Middle East and Africa region contributing to around 29%.
"In the MEA region, Ericsson has already cemented its 5G leadership position during 2019 by implementing the 5G networks and by improving our customers' network capabilities in both 4G and 5G."
Traboulsi notes that with consumer and personal communication-centric commercial 5G networks already live, the next wave of 5G expansion will allow businesses to digitalise with more mobility, flexibility, reliability and security – taking the Internet of things (IOT) and industrial applications to never-before-seen levels.
"Industry digitalisation opens new opportunities for service providers to build and extend their businesses beyond connectivity. The 5G-IOT landscape offers enormous potential but is complex to navigate and demands a comprehensive understanding of the different driving forces and barriers for different industries in focus.
"The probability to be successful in capturing parts of this potential is higher in the next five to seven years when roles and market shares are established rather than later. First mover's advantage is clear. Addressing these opportunities could enable service providers to unlock additional revenue streams of up to 35%, on top of the current scope of business by 2030."
MTN Nigeria Supports Fight against COVID-19 with Free Services
MTN Nigeria, has pledged to support to both federal and state governments with communication systems, analytical response, and risk profiling.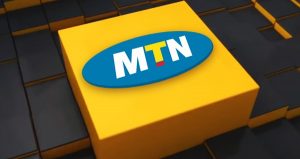 This is in a collaborative effort to augment the efforts of the governments against the COVID-19 pandemic
The service provider also added that it was going to donate N500 million worth of airtime, data, and analytics, through the Nigerian Governor's Forum (NGF) in support to state governments to facilitate communication during travel restrictions.
In a press statement, MTN Nigeria also added that it would partner with Nigerian Centre Disease Control (NCDC) and provide its staff with N1.4 billion worth of voice and data services, telephones and toll-free lines in order to coordinate their response.
It also noted that it was going to give a free data access to its customers to access websites with validated information about the pandemic.
The telco added that its customers will also get up to 300 free SMS per month, including a partnership with Ayoba, a messaging OTT provider to grant free daily data access to its subscribers and also waving transfer charges on its mobile money agents.
Speaking on the efforts made by the service provider, Mr Ernest Ndukwe, chairman, MTN Nigeria, said, "The threat that COVID-19 represents to Nigeria requires an unprecedented response from the public and the private sector.
"We must all work together to develop and deliver the solutions that will allow us to contain this threat and protect the most vulnerable in our communities across the country."
"The first phase of support is targeted at the interventions that are we are best positioned to deliver at this stage. As the situation evolves, we are fully committed to deepening and extending these commitments in order to provide all the support we can to the government, and to our people," he added.
Mr Ndukwe then called for the need to observe necessary protective measures, saying, "It is only by working together, that we can overcome this challenge."
Google Doles out $6.5m in Funding to Help Fight Coronavirus Misinformation
In an effort to help address the challenge of the ongoing spread of misinformation related to the coronavirus pandemic, Google is providing $6.5 million in funding to fact-checkers and nonprofits fighting misinformation around the world.
Through its Google News Initiative (GNI), Google is providing the funds to support media outlets and fact-checkers working to combat misinformation around the COVID-19 coronavirus pandemic.
Google will be supporting Africa Check in Nigeria, and Data Leads in partnership with BOOM Live in India to leverage data from Question Hub.
This will be complemented by an effort to train 1,000 journalists across India and Nigeria to spot health misinformation.
Google's online resources are being updated to support the vital work journalists are doing and the GNI Training Center has tools for data journalism and verification in 16 languages, with a global team of Teaching Fellows delivering workshops entirely online in 10 languages.
Alexios Mantzarlis, News & Information Credibility Lead, Google News Initiative News Lab said, "Health authorities have warned that an overabundance of information can make it harder for people to obtain reliable guidance about the coronavirus pandemic.
"Helping the world make sense of this information requires a broad response involving scientists, journalists, public figures, technology platforms and many others."
Some other media outlets and nonprofits around the world which will receive support through the Google News Initiative (GNI) include First Draft, a nonprofit that is providing an online resource hub, Full Fact and Maldita.es, which will coordinate efforts in Europe focused on countries with the most cases, CORRECTIV in Germany, LatamChequea, coordinated by Chequeado, in the Spanish-speaking world and Latin America, the collaborative verification project Comprova in Brazil, SciLine, based at the American Association for the Advancement of Science, and the Australian Science Media Centre, creators of Scimex.org among others.
"We also want to do more to highlight fact-check articles that address potentially harmful health misinformation more prominently to our users and we are experimenting with how to best include a dedicated fact check section in the COVID-19 Google News experience.
"Already, we have made Google Trends data readily available in localized pages with embeddable visualizations," says Mantzarlis.
Reporters across the globe need to understand and explain how the world is searching for the virus.
Local Google Trends data is available for journalists, health organizations and local authorities to help them understand people's information needs around the world.
Fact-checkers and health authorities also need help to identify topics that people are searching for and where there might be a gap in the availability of good information online.
Unanswered user questions can provide useful insights to fact-checkers and health authorities about content they may want to produce.
Beware of Fake Website Offering Free Internet- NCC
Nigerian Communications Commission (NCC) has alerted Nigerians of messages being spread by a fraudulent website.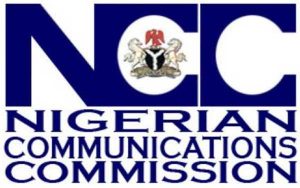 The fake website (https://covid-19-fg-grant.blogspot.com/?=1) is asking Nigerian citizens to apply for a free internet bundle and claiming partnership with the NCC.
"Nigerian government, in collaboration with NCC, is offering all Nigerian citizens up to 20GB of data to stay at home and get up-to-date information in a bid to counter the spread of COVID-19. All Nigeria citizens are entitled to free Internet connection to stay at home safely and enjoy the Internet in a bid to control the spread of COVID-19. The free Internet package is available to everyone starting from Friday, 27th March, 2020," the website claimed.
The website suspiciously asks Nigerians to apply for the free Internet by clicking a web link, which automatically takes them to a webpage with a dialogue box where they are expected to fill in their bio data and other demographics.
Dr. Henry Nkemadu, director, Public Affairs, NCC,  however said in a statement on Thursday that for the avoidance of doubt, "the NCC wishes to state categorically that neither the Nigerian government nor the Commission has issued such a message to Nigerian citizens."
"In view of the above, the Commission strongly advises Nigerian citizens and all telecom consumers to beware of this fraudulent, false and spurious claim. The general public should discountenance the falsehood which has gained traction by the rise in tempo of its circulation," Nkemadu said.
He emphasized that the message should be disregarded in its entirety, adding that the said website was "a sham and a total deception to dupe Nigerians of their hard-earned money, and to harness personal data for fraudulent purposes."
"Consistent with the consumer-centric policy of NCC, the Commission wishes to sensitise Nigerians to the antics of cyber criminals, who will want to take advantage of this challenging period of a rampaging pandemic, and the stay-at-home directive of the government to scam telecom consumers and the general public.
"The NCC, therefore, uses this opportunity to reiterate its commitment towards deepening access to telecoms services and its dedication to strengthening the protective measures it has instituted to safeguard the rights of over 128 million Internet users across mobile networks in Nigeria," Dr. Nkemadu stressed.