Etisalat Goes Live with Cloud OTT Service uUing Synamedia's Infinite Platform
Synamedia has announced that UAE's largest operator, Etisalat, has launched SwitchTV, a new direct-to-consumer (D2C) service based on Synamedia's Infinite cloud TV platform and its end-to-end video network portfolio.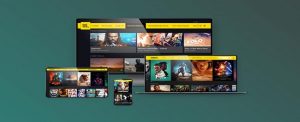 Etisalat, the leading telecommunication operator in emerging markets, chose to work with Synamedia because its technologies provide the flexibility, security and agility needed to support, monetise and scale a multi-screen service with both free and premium live TV channels, catch-up and on-demand.
Of particular importance is Synamedia's private CDN, allowing Etisalat to leverage its infrastructure and private cloud solutions to deliver content to large audiences.
The SwitchTV OTT service represents a step change for the residents of UAE. Thanks to our comprehensive solution, Etisalat has a flexible offering that appeals to a broad range of audiences – from those looking for free programs, to those wanting premium live experiences or to rent movies.
Users have started downloading the apps and feedback on the quality of experience and features is extremely positive.
Yves Padrines, Synamedia CEO, said that with Infinite, Etisalat can process, secure, distribute and monetise video to all consumer devices. Benefits include the flexibility to offer a choice of SwitchTV subscription packages and different movie rental models.
Users can also enjoy a personalised viewing experience, making it easy to find their favorite content and deepening their engagement. With Synamedia's cloud DVR solution, viewers can record programs in the cloud and watch them on any of their devices.
Synamedia also supports Etisalat's multi-language requirements with channels offering Arabic, Western and Asian content.
In addition, Etisalat is deploying Synamedia's end-to-end video network to reduce latency at every stage of the video workflow – from encoding through to the CDN and player – while also minimising bandwidth requirements.
This ensures that SwitchTV gives viewers a highly reliable, consistently high-quality viewing experience with no interruptions or buffering.
SwitchTV is a game-changer for viewers across the region.  Evergent complements the Synamedia service with pre-integrated, advanced and innovative monetisation options that contribute to a seamless customer journey. Evergent is thrilled to be part of Etisalat's digital transformation strategy with SwitchTV.
Vijay Sajja, Evergent,  founder and CEO said that Infinite is pre-integrated with Evergent's market-leading global revenue and customer lifecycle management platform, giving Etisalat the advantage of a comprehensive carrier-grade subscriber management solution.
The integration with Evergent's multi-tenant platform made it easy to launch SwitchTV and grow the business with targeted promotions, advanced product and offer management and bundling with other Etisalat services.
NBC Fines Nigeria Info 99.3FM N5m for Hate Speech
National Broadcasting Commission (NBC) has fined Nigeria Info 99.3FM N5 million, for providing its platform to be used to promote unverifiable and inciting views that can incite crime, public disorder.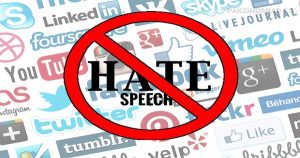 Obadiah Mailafia, former presidential aspirant,  had while speaking on the station alleged that a northern state governor is a commander of the terror group, Boko Haram.
The full press statement from NBC management:
The National Broadcasting Commission has noted with grave concern, the unprofessional conduct of Nigeria Info 99.3FM, Lagos, in the handling of the Programme, "Morning Cross Fire", aired on August 10, 2020, between 8.30am and 9.00am. The station provided its platform for the guest, Dr. Mailafia Obadiah, to promote unverifiable and inciting views that could encourage or incite to crime and lead to public disorder.
The Commission, again, wishes to reiterate that Broadcasters hold Licenses in trust for the people.
Therefore, no Broadcast Station should be used, to promote personal or sectional interests at the expense of the people.
Dr. Mailafia Obadia's comments on the "Southern Kaduna Crisis" were devoid of facts and by broadcasting same to the public, Nigeria Info 99.3FM, is in violation of the following sections of the Nigeria Broadcasting Code:
3.1.1 No broadcast shall encourage or incite to crime, lead to public disorder or hate, be repugnant to public feelings or contain offensive reference to any person or organisation, alive or dead or generally be disrespectful to human dignity;
3.1.2 Broadcasting shall promote human dignity, therefore, hate speech is prohibited;
3.3.1 (a) The broadcaster shall ensure that any information given in a programme, in whatever form, is accurate;
3.3.3.1(b) The Broadcaster shall ensure that all sides to any issue of public interest are equitably presented for fairness and balance;
3.11.1(a) The broadcaster shall ensure that language or scene likely to encourage or incite to crime, or lead to disorder, is not broadcast;
3.11.1(b) No programme contains anything which amounts to subversion of constituted authority or compromises the unity or corporate existence of Nigeria as a sovereign state;
5.4.1(f) The Broadcaster shall not transmit divisive materials that may threaten or compromise the indivisibility and indissolubility of Nigeria as a sovereign state.
Consequent on these provisions and in line with the amendment of the 6th edition of the Nigeria Broadcasting Code, Nigeria Info 99.3FM Lagos, has been fined the sum of N5,000,000.00 (Five Million Naira), only.
This is expected to serve as a deterrent to all other broadcast stations in Nigeria who are quick to provide platform for subversive rhetorics and the expositions of spurious and unverifiable claims, to desist from such.
The Commission wishes to put it on record that it will not hesitate to suspend the Broadcast Licence of broadcast stations that continue to breach the Code.
Stations are, by this statement, admonished to desist forthwith, from airing unwholesome content, or be ready to face appropriate sanctions.
NBC Board Says Broadcast Code is Illegality Perpetrated by Lai Mohammed
Alhaji Ikra Aliyu Bilbis, chairman of the Board of the National Broadcasting Commission (NBC), has described the 6th National Broadcasting Code as an illegality perpetrated by Alhaji Lai Mohammed, minister of Information and Culture, and Professor Armstrong Idachaba, acting director-general, NBC.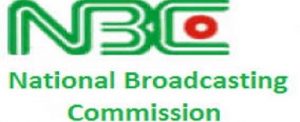 Bilbis made this known at a press briefing held Thursday at Reno Hotel, Abuja.
According to Bilbis, the actions of Mohammed and Armstrong Idachaba, amounted to usurpation of the powers of Commission.
The Chairman said Mohammed went beyond schedule of his legal responsibility by amending the code in a manner that threatens to destroy investments and lead to loss of jobs.
According to him, previous Information Ministers never interfered with the review of the code, saying that the NBC Act empowers the Commission to regulate industry practice standards, not the Information Minister.
He added that the process of the code review, which holds every four years, is marked by the participation of former Directors-General, retired directors and staff of the Commission, broadcasting organisations and media scholars.
The chairman noted that the amendment was at the instance of members of the Federal Executive Council (FEC), who wanted the NBC strengthened to ensure it could prevent a repeat of the divisive broadcasts recorded before, during and after the 2019 elections.
"The suggestion was of the FEC members and was accepted by President Muhammadu Buhari, who gave a go-ahead for the review, which Bilbis said was misunderstood by Mohammed.
"Instead of studying and following the law, relevant rules and regulations, and direct the appropriate authorities as stipulated by the law to act on, he erroneously embarked on the review alone.
"The Minister has constantly dropped the name of President Muhammadu Buhari as having approved his own version of the code review. The NBC Code is a regulatory framework put together jointly by stakeholders to guide their operations in the industry. It is therefore not a unilateral government instrument and is already covered by law hence, not requiring any further presidential approval.
"This might be the reason why till date the Minister cannot show us a copy of the Presidential approval," said Bilbis.
Bilbis said Mohammed's version of the NBC Code falls short of basic regulation-making, standards, as it is marked by indifference to stakeholder inclusiveness.
He described as false the claim of the NBC acting Director-General that it endorsed the Code prior to its presentation in Lagos, an event he said the Board was neither informed of or represented at.
Following public criticism of the review, Bilbis said the Board called for stakeholder perspectives, but the move was thwarted by Idachaba, who said he did not endorse it.
"There are very serious and disturbing amendments which have been unilaterally carried out by the Minister. This has attracted very critical comments, with threats of litigation from concerned organisations and individuals," he said.
He explained that the Board is in agreement with the reasons for which many stakeholders are opposed to the code.
Such stakeholders, he said, include: Professor Wole Soyinka, Nobel laureate, activists, legal practitioners, broadcasters, investors, content creators, copyright experts and professional organisations.
Sterling Bank Extends Farmers' Radio to 6 Geopolitical Zones
Sterling Bank Plc, has extended coverage of its Farmers' Radio programme to cover the six geo-political zones of the country, following its wide acceptance and success in the northern part of the country.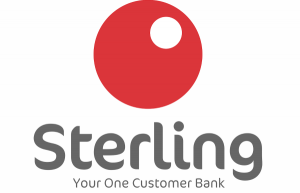 Since its debut in 2018, the Farmers' Radio show is the only agriculture-related radio show sponsored by a commercial bank in Nigeria. It started with a pilot in three northern states.
Mrs. Bukola Awosanya, group head, Agric and Solid Minerals Finance, Sterling Bank, said this year's edition of the seasonal radio programme will air for 13 weeks in major languages across all geo-political zones of the federation.
Awosanya said each broadcast will last for about 30 minutes, with resource persons from research institutes and Development Financial Institutions (DFIs), among others being invited to discuss technicalities, innovations and available opportunities in agribusiness finance, as well as some dos and don'ts of modernized farming techniques.
She added that the radio programmes are structured like business rooms where needs-based discussions are held with the purpose of facilitating partnerships as well as drawing government and private investors' attention to specific value-chain related interventions to enhance business opportunities across agricultural finance and the value chain.