Facebook to Leverage Deep Tech with Campus Roadshow
Facebook has embarked on a University roadshow offering students the opportunity to share their ideas and learn more about technology.
As part of its continuation of its 2018 FbStart programme, the roadshow is aimed at educating and attracting students to build solutions that utilise advanced technologies to solve problems and build solutions for the future, using Artificial Intelligence, Data Science, Internet of Things, Augmented Reality (AR) and Virtual Reality (VR).
Joining the tour will be Facebook's Developer Circle leads and Accelerator programme alumni from last year who will be providing mentorship to would-be developers, talking about the kind of workshops they run, sharing their success stories and experience from the programme, as well as the impact of Facebook Developer Circles in their communities.
The tour will feature pitch sessions for students and startups that have ideas and would like to the apply to the programme, giving them an opportunity to receive feedback from would-be mentors. The tour has already visited University of Lagos (Unilag), Obafemi Awolowo University (OAU), University of Port Harcourt (Uniport), University of Nigeria Nsukka (UNN) and Bayero University Kano (BUK), with additional stops to go, including University of Jos (Unijos) on Friday, June 21.
UN Launches Global Initiative to Protect Cyber Space
The United Nations (UN) is inviting people across the globe to join its new initiative to fight the spread of hate speech and fake news online amid the COVID-19 pandemic.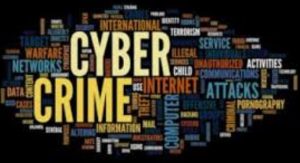 The Verified initiative wants to create an army of "digital first responders" responsible for increasing trusted and accurate information surrounding the crisis.
The UN says the initiative is aimed at delivering trusted information, life-saving advice and stories from the best of humanity and is also inviting the public to help counter the spread of COVID-19 misinformation by sharing fact-based advice with their communities.
The initiative comes as governments worldwide have stepped up efforts to curb the spread of fake news.
The UN says it wants people around the world to become "information volunteers" and share UN-verified, science-based content, which it says will keep their families and communities safe and connected.
Under Verified, information will be provided around three themes: science – to save lives; solidarity – to promote local and global cooperation; and solutions – to advocate for support for populations that have been impacted by COVID-19.
"We cannot cede our virtual spaces to those who traffic in lies, fear and hate," says UN secretary-general António Guterres.
"Misinformation spreads online, in messaging apps and person-to-person. Its creators use savvy production and distribution methods. To counter it, scientists and institutions like the United Nations need to reach people with accurate information they can trust."
Verified will be led by the UN's Department of Global Communications, in collaboration with Purpose, a social mobilisation organisation, and is supported by the IKEA Foundation and Luminate.
Melissa Fleming, UN under-secretary-general for global communications, says the organisation is moving beyond simple guidelines, like "stay at home" or "wear a mask".
Explaining why they are launching the initiative, Fleming says, in many countries, misinformation is surging across digital channels, impeding the public health response and stirring unrest.
"There are disturbing efforts to exploit the crisis to advance nativism or to target minority groups, which could worsen as the strain on societies grows, and the economic and social fallout kicks in.
"We are seeing a rise in hate and stigmatisation, and expect a further increase in the targeting of particular groups.
"Social media platforms have committed to taking down or warning against dubious information, and directing users to the World Health Organisation and national health Web sites. But this is not enough, particularly because the most pernicious misinformation and conspiracy content spreads via messaging apps, peer-to-peer," she says.
Gunmen Kidnaps NTA News Manager in Aba
Mrs. Chinyere Okoye, assistant manager of News and Current Affairs, Nigeria Television Authority (NTA) Channel 6 Aba, has reportedly been kidnapped by unknown gunmen in Aba, the commercial nerve of Abia State.
The abduction of Mrs. Okoye is coming less than three weeks after a female presenter with Federal Radio Corporation of Nigeria (FRCN), (Pacesetters FM), Amakanma, Umuahia South LGA, of the state.
It was gathered that the victim had closed for work after supervising the 7 pm News bulletin and was heading for home when the incident happened.
Sources said that while Mrs. Okoye was waiting in front of her compound at Obikabia road, off Ogbor Hill, for her people to come and open the gate of the house, the hoodlums who were suspected to have been waiting for her arrival, came out from their hideout and picked her up to an unknown destination in her own car.
It was learnt that her people on opening the gate, couldn't see her; a situation that was said to have thrown them into panic as none of them could account for her whereabouts.
The woman's husband was said to have on the same Wednesday night put a call across to his wife's line, but the call was answered by one of the kidnappers who told him they would call him back later.
The abductors however reportedly called the victim's husband on Thursday morning and demanded an undisclosed amount as ransom.
Nwadi Elobuike, general manager NTA Aba, who confirmed the incident to journalists expressed shock over the development.
She narrated how she left the station after the 7 pm news, about the same time with Chinyere only to be alerted of the development as she was about to enter her house.
The victim is said to be a staff of the Enugu NTA Zonal Office before she was recently transferred to Aba.
Police authorities in the state could not be reached for comment on the the incident, but a senior army officer with the 14 Brigade of the Nigerian Army, Ohafia, who wouldn't want his name in print confirmed the woman's abduction and said efforts are on top gear for her rescue.
Meanwhile, journalists practicing in the state has called on heads of various security agencies in the state to ensure that the state was safe for all and sundry.
According to some of the journalists who spoke anonymously, the recent target and abduction of journalists in the state by gunmen is becoming worrisome and not in the interest of the state.
They appealed to the gunmen to ensure that they release their colleague unconditionally, stressing that as a low-income earner and one who depends on her meager salary for personal and family sustenance, Mrs. Okoye in this lockdown may not even have enough for have family.
#UnityInAdversity campaign Records 183 % Increase in New Jobs for Jobberman
Jobberman, the single largest job placement website in sub-Saharan Africa, has released figures showing a 183 per cent increase in new job listings in Nigeria for April 2020.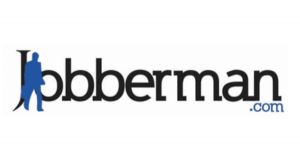 The increase in job listings was driven by the #UnityInAdversity campaign, which enabled companies to post job listings and access Jobberman's database of over 2.2 million professionals across Nigeria for free, as a show of support for businesses and individuals looking for new opportunities due to the ongoing COVID-19 pandemic.
At the beginning of March, Jobberman Nigeria saw a 70 percent decrease in job listings due to the reduced economic activity caused by the enforced lockdown and many companies shutting down recruitment budgets to cut costs.
Jobseeker sign ups also decreased by 17 percent. Jobberman took the bold step to put employers' and jobseekers' needs first, despite the trade off in revenue, making it easier for them to connect to new opportunities. This campaign will run until the end of June 2020.
Jobberman's data also revealed the overall number of new opportunities in April to be more than the first quarter of 2020 combined; with almost a fifth of listings for positions in the tech sector.
In terms of industries, technology had most of the new jobs with 18.79 per cent, followed by banking, finance and insurance with 9.27 per cent and education and training with 6.78 per cent. IT & Software (11.69 per cent) job functions were only second to Sales (13.32 per cent) in terms of job functions with the newest roles.
When compared to April 2019, there were almost three times as many new job listings, which is encouraging, given the on-going impact of COVID-19 on the jobs market. Jobseeker sign ups also increased in April by 39 per cent.
Along with the #UnityinAdversity campaign and to support its commitment to alleviating unemployment in Nigeria, Jobberman has launched a free soft skills training programme that will help job seekers close this gap between their skills and employers' requirements, as well as enhance their chances of success in gaining employment.
Applications for the course are currently open to all Nigerians between the age of 18-30, and the programme will cover key areas such as emotional intelligence, business etiquette, time management, job search strategies, salary negotiation among others.
According to Hilda Kragha, CEO of Jobberman Nigeria, "The COVID-19 pandemic has made the process of connecting talent to opportunities more complicated and we are fully aware of the strain businesses and individuals in Nigeria are facing.
"We plan to be here for the next 10 years so making this small sacrifice to help our users navigate these difficult times is something that we think is definitely worth doing".
Kragha also added that "it is great to see that there are still some job opportunities despite the ongoing COVID-19 pandemic. There will be a lot of competition for these roles, however, and only the candidates that set themselves apart will be best placed to take advantage of these opportunities.
We have found that soft skills such as emotional intelligence, business etiquette, time management, which are often overlooked and underestimated in Nigeria, can make a big difference.
"We know the power of soft skills and we are committed to empowering individuals with the training and soft skills they need to succeed in the workplace"
With over a decade in the recruitment business, Jobberman has identified soft skills as a viable asset to an employee and job seeker, especially for young people transitioning into the workplace. Jobberman is the only online platform offering soft skills training for free and it is aiming to empower individuals across Nigeria with the training and soft skills they need to succeed.