FCCPC, ARCON Set to Deliver Goodwill Messages @ the Maiden Edition of Consumers Value Awards
Two government regulatory agencies have confirmed readiness to be part of the maiden edition of the Consumers Value Award scheduled to hold on 24th August 2022 at the Radisson Blu hotel Ikeja.
Federal Competition and Consumers Protection Council and Advertising Regulatory Council of Nigeria, ARCON, formerly Advertising Practitioners Council of Nigeria confirmed attendance through independent telephone conversations with Akonte Ekine, Managing Director and Co-founder of Consumers Value Broadcasting, the organizers of the maiden edition of the Consumers Value Awards.
Dr Lekan Fadolapo, Registrar of the Advertising Practitioners Council of Nigeria, said he would be attending to deliver the goodwill message and commended the organizers for the initiative. " This is a good contribution to the development of the market", he concluded.
Susie Onwuka, Head of the Federal Competition and Consumers Protection Council Lagos, confirmed that the Federal Competition and Consumers Protection Agency would grace the event following the invitation.
She would represent Babatunde Irukera, Executive Vice Chairman and the Chief Executive Officer of FCCPC.
Chief Adedayo Ojo, Chairman of Consumers Value Broadcasting Ltd, promised that the maiden edition would be the baseline for consumers' value representation.
The event is about all stakeholders in the market for the good of consumers.
The Chairman added that technology in the marketing space is an opportunity for brands to measure more of the efficacy of the conversations with the consumers.
Four Ways Young Nigerians Can Enhance their Digital Skills for Free
By Sean Riley, CEO, Ad Dynamo by Aleph
The start-up economy in Africa is booming, but all that noise makes it hard to get the correct message across to the right customers. In order to thrive, new businesses require the marketing skills relevant in our current digital age, and there has never been a better time to be a digital marketeer, capturing audiences and achieving business targets by curating campaigns and crafting narratives.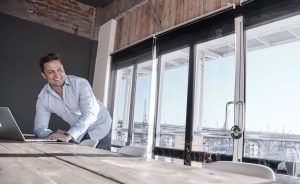 Lagos has been ranked the best city for start-ups by StartupBlink, maintaining its standing as the continent's sole entry, within the top 100 global destinations, to stake a digital business. Moreover, in Nigeria the digital sector is contributing about 10% to GDP, making Nigeria the best home for digital skills in the continent.
That said, the youth unemployment rate in Nigeria has accelerated to over 53% during the pandemic. Many of these so-called digital natives, born during the digital age, despite their confidence engaging in the digital world, lack the skills or the funds to unlock the potential of this emerging tech market through traditional academic streams. There are, however, still other paths that can be explored.
Get a Digital Ad Degree
Aleph, a global leader in digital advertising, is the driving force behind the geographic expansion of the world's biggest tech companies, across emerging markets. Aleph is committed to educating more than 50,000 people across over 90 countries, thus forming the core of the next generation of digital professionals.
The training is provided through Digital Ad Expert, featuring the flagship programme of Digital Ad Degree, all you need is access to the internet and to Zoom. The course runs over 12 weeks with a mix of live and on-demand sessions, covering the basics of strategy and analytics, as well as platform specific advertising methodologies for all the major social media platforms.
The Aleph degree awards badges upon completion allowing you to showcase acquired skills across all social profiles. The programme also provides overviews of the current Nigerian and Ghanaian job markets so that you can put your skills immediately into practice.
The Latest Research
Digital Ad Expert also benefits from Aleph's industry leadership through regular uploads, featuring the latest marketing trends and insights from the company. Tap into a unique well of knowledge and content to enhance your digital skills, enabling you to stay ahead of the competition, and discover real world examples from the experts.
Listen Carefully
While social media can seem overwhelming, it can also be a valuable learning tool, allowing you to interact directly with your role models, and locate mentors. The Twitter Spaces tab is your door to topical discussions that are relevant to your interests and is the perfect way to further expand your digital understanding, wherever you are, at your convenience.
Similarly, applying the same strategy to podcasts and you'll quickly build an audio library that will enrich your personal skills and feed your future career ambitions.
Watch and Learn
True digital natives already know that almost anything can be learnt from watching a few YouTube videos, but what you might not know is that the development of digital skills is no exception. The real magic of the internet is in the flood of webinars you can attend for free.
Yes, the pandemic taught workplaces that workers can be productive outside of the office, and that anyone can host a webinar. Therefore, keep a close eye open for event listings on relevant industry association websites (such as IAB for digital marketers), and discover an endless list of informative sessions to attend.
Sign up to Ad Experts for Free
Applications for the next group of Digital Ad Expert are now open. The first session is scheduled to kick off on August 17th, 2022. Candidates can apply to complete a free three-month comprehensive digital ad degree here. The program will be conducted in English, twice weekly, over Zoom.
Two Boxers to Share N1.5million at GOtv Boxing Night 26
Sports promotions company, Flykite Productions, has introduced an additional cash reward category for boxers participating at GOtv Boxing Night, the boxing show it organizes.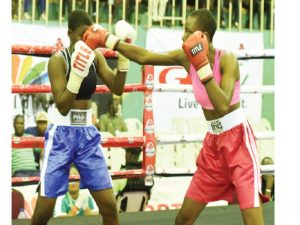 The introduction will see two boxers share the sum of N1.5million in addition to the amounts they stand to earn for participation. The winner of the Mojisola Ogunsanya Memorial Trophy for the best boxer will go home with the traditional cash prize of  N1 million, while the runner-up, a new category, will go home with N500,000.
Giving reasons for the introduction of the new category, Jenkins Alumona, Flykite Productions CEO, said it is to reward boxers for the efforts they put into their craft and further motivate them.
 "We're conscious of the fact that boxers train and work hard to reach the level they have and deserve to be rewarded accordingly. It is why we feel that we should widen the opportunity for them to have their efforts rewarded by introducing a cash reward for the second-best boxer at GOtv Boxing Night," he said.
The runner-up prize will debut at GOtv Boxing Night 26 scheduled to hold on 20 August at the Molade Okoya-Thomas Indoor Sports Hall of Teslim Balogun Stadium, Lagos. The show will see the return of incumbent West African Boxing Union (WABU) featherweight champion, Taiwo "Esepo" Agbaje, who is back in Nigeria from the UK; and former national middleweight champion, Abolaji "Afonja Warrior" Rasheed.
It will feature eight fights across weight divisions. Agbaje, a fan favorite at GOtv Boxing Night, will fight Ghana's Emmanuel "Agogo" Mensah in an international featherweight challenge bout.
Abolaji "Afonja Warrior" Rasheed, who made two valiant, but failed attempts at the Commonwealth middleweight title, will take on the Abuja-based Jafaru "Tanko" Suleiman in a national super welterweight challenge duel.
The lightweight division has three fights lined up, with Prince "Lion Nwoye" fighting Funsho Moshood, Samuel "African Mayweather" Adebayo squaring up against Bartholomew Abuchi, while Ayobami "Latest" Azeez and Sodiq "Golden Boy" Oyakojo will clash.
Equally on the bill is Stephen "Freeman" Kadima, winner of the Mojisola Ogunsanya Memorial Trophy and N1million at the last edition. He will take on Muritador Monyashau in a cruiserweight bout.
The light welterweight category will feature Kabiru "KB Sniper" Salawu against Yusuf Ogunbunmi, while the super bantamweight division will see Tosin "Soja Boy" Osaigbovo duel with Tajudeen Amusa.
The show will be broadcast live on Supersport in 50 African countries.
Spotify Appoints Sio as Ambassador for Equal Africa Programme
Global streaming giant Spotify is proud to announce that Sio has been selected to join the EQUAL Africa programme aimed at spotlighting female artists across the continent.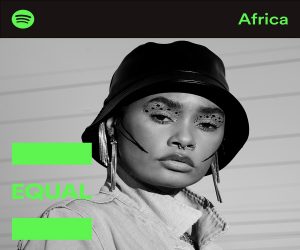 Through EQUAL, a cross-section of female artists in Africa are given the tools needed to advance their careers and close the gender gap in the music industry. Artists featured in Spotify's EQUAL Africa programme are exposed to a global listenership, and are also provided with off-platform support and tools to bolster their careers.
"Sio is a breath of fresh air and a welcome addition to the EQUAL programme," says Spotify's head of music for sub-Saharan Africa, Phiona Okumu.
"Sio's effortless contribution to several genres has put her in a class of great contemporary African artists actively creating on the continent today. It is our hope that other young women creators see this as proof that their talents can and will be recognised and supported," she adds.
31-year-old Siobhan King, better known by her stage name "Sio," was born in Johannesburg, South Africa. She is a storyteller through music, poems, performance space, design, and interpretation. Her adaptable voice and distinct ability to switch between musical styles such as Dance, Deep House, and Electro distinguish her as a spectacular artist in a new era of music.
The genre-fluid and award-winning multihyphenate tells deep, dark, difficult and sweet stories through many mediums. Sio grew up listening to artists like Sade, Boyz II Men, Kenny G, The Bee Gees, and South Africa's own Brenda Fassie. Her music is inspired by these artists, and is influenced by her life experiences, literature and the world around her.
"As a female artist, it's difficult to carve your own path in a world where that path has already been dictated to you. To be nonconforming and true to yourself is an act of rebellion. I've learned that that is the only way to navigate the male-dominated world, especially the music world – to be a woman as defined by me,"explains Sio, reflecting on her career and the difficulties she's faced as a female singer breaking the mould.
Sio has made hits with a slew of acclaimed producers including Charles Webster, Ralf Gum, Jullian Gomes, Fka Mash and Dwson, to name a few. Affectionately dubbed the 'career builder' by fellow long-time collaborator, Kid Fonque, her collaborations have catapulted many musical names. Her voice and words are highly sought after in House, Electronic, Alternative and Soul music circles.
"I've taken it upon myself to challenge the ways women are marginalised in the music industry. That's why I am honoured to be an Ambassador of EQUAL. I am excited about the spotlight it gives me and my music, as well as the many doors and opportunities it will afford me," she concludes.
To tune into Sio's unique Electro sound, listeners can stream her tracks featured on the EQUAL Africa and EQUAL Global playlists.