FG Accuses Broadcast Stations of Fanning Embers of Disunity
Lai Mohammed, minister of Information and Culture, has accused some broadcast media organisations of lending their platforms to some disgruntled elements whose stock-in- trade is to promote hatred and disunity among Nigerians.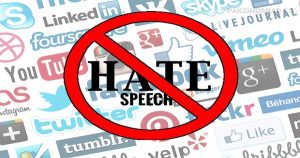 Mohammed, stated this in his keynote address at the opening of the 75th General Assembly of the Broadcasting Organisations of Nigeria (BON) in Kano.
"At a time that our nation is facing a big challenge of insecurity and threats to national unity, divisive and hate messages as well as misinformation being peddled by certain broadcast media constitute a great risk.
The minister represented by Mr. Balarabe Shehu Illelah, director general of National Broadcasting Commission (NBC) said: "Apart from during the civil war, I cannot think of any other time in our nation's history that the role of the media in general, and the broadcast media in particular, has been more important in dousing tension and forging national cohesion.
He, therefore, called on broadcast organizations to continue to leverage on their power and reach to foster national unity and development.
"Anyone who doubts the double-edged power of the broadcast media to foster national unity or trigger disharmony should read about the role of a broadcast station," he said.
He noted that broadcasting is a powerful tool, and has a great role to play in fostering national unity and development.
Adding that if used wrongly, it can also be a tool for disunity, divisiveness and disharmony, all of which are inimical to development.
"Let us therefore, resolve to use our platforms to serve both public and national interest, rather than the interest of a few hay sayers and agents of destabilisation. Let us harness the power of broadcasting to inform, educate and entertain our people in a positive way. Let us deny deadenders the use of our various platforms. Let us remember that it is because we have a country that we can have broadcast stations.
"We are not asking you to shut out those who are critical of government or those who have opposing views. All we are saying is that agents of disunity, divisiveness, misinformation and hate should not be allowed to use private and public broadcast stations to achieve their goals.
The Minister commended BON members for the great role they played, and are still playing, in sensitizing Nigerians and providing them with life-saving information on COVID-19, the deadly virus that has killed close to five million people worldwide and infected over 200 million people.
He said the Federal Government would continue to partner with BON, considered to be a reliable ally, to keep the people adequately informed of the activities of government, and also in the successful implementation of key projects like the Digital Switch Over.
The theme of the General Assembly is Broadcasting: Between public interest and national interest'.
Africa Rising: Why Project Managers Are Critical to Africa's Future
By Otema Yirenkyi, Vice President of Global Engagement, PMI
With a rapidly growing population and economy, Africa is poised to take on massive infrastructure upgrades, and they'll need talented project managers to lead the charge.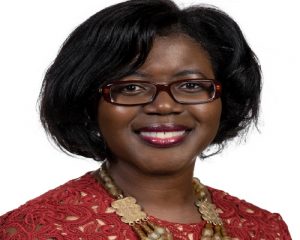 If you want to see the future of project management, look to Africa. The world's second largest continent by both land mass and population is home to the world's largest free-trade zone and is experiencing significant population growth and urbanization. These trends, in turn, are driving massive investments in infrastructure, but they're also giving rise to flourishing film and music industries and attracting significant technology investment dollars.
What's especially exciting about the future of Africa is the coming "youthquake" poised to drive change across the region. Fully 75 percent  of the population is under 25! This means that the people who stand to benefit the most from all these developments are the young. It also means that responsibility for managing many of these projects will be shouldered by a new generation of project managers.
These young managers have a natural affinity for the growing African film, music and technology industries:
Nigeria is home to "Nollywood" – the second largest movie industry in the world after Bollywood in terms of output. It produces 2,500 films a year.
The African music industry is also thriving. New African streaming platforms like Boomplay, uduX and Simfy have emerged in recent years, attracting investments from music industry stalwarts like Universal and Warner. And consumers are flocking to hot new music festivals like AfroChella and Afro Nation.
Africa is also pulling in investment dollars from technology and fintech firms. According to African Tech Startups Funding Report , 311 African tech startups raised $491.6 million last year alone. And a report from Briter Bridges and GSMA indicates the number of active tech hubs in Africa has almost doubled to 618 over the last three years.
In addition to these industry hot spots, infrastructure remains a high priority across the continent. Despite recent economic development, only 38 percent of the African population has access to electricity. Three-quarters of all roads are unpaved. And 416 million Africans still live in extreme poverty. These numbers spell out why infrastructure development remains such an urgent priority.
In 2018, for the first time, Africa's commitments to infrastructure projects exceeded US$ 100 billion, according to the Infrastructure Consortium for Africa (ICA). These mega projects included:
Grand Inga Dam on the Congo River in the Democratic Republic of Congo – Estimated to cost US$ 80 billion, Grand Inga is the world's largest hydropower project in the world (and expected to be twice as large as the Three Gorges Dam in China).
Bagamonyo Port in Tanzania – A joint venture of Tanzania, China and Oman will be the largest port in East/Central Africa.
Konzo Technology City in Kenya – Called Africa's Silicon Savanna after Silicon Valley in the U.S., this smart city project is part of Kenya's Vision 2030 plan and is expected to generate 17,000 high-value jobs and 68,000 indirect jobs.
As noted, both population growth and urbanization are powering this development. Already home to 1.2 billion people, Africa has the highest rate of population growth in the world. The United Nations projects that more than half of all global population growth will occur in Africa, and the population of sub-Sahara Africa alone is expected to double by 2050.
Africa is also increasingly urban. The world's fastest-growing cities are now in sub-Saharan Africa where, according to the World Bank, 472 million people live in cities. They expect that number to more than double to 1 billion by 2040, due to high birth rates and migration from rural areas. (That's the fastest rate of urbanization in the world.)
All these developments are creating enormous demands for project managers who can deal not only with technical complexity but with the transnational nature of many of the projects. An 832-kilometer electrical transmission project in West Africa, for example, crosses four countries: Nigeria, Niger, Benin and Burkina Faso. The LAPSSET mega project in East Africa involves a port and oil refinery in Kenya, a railway line and two pipelines between southern Sudan and Ethiopia, and three airports, among other projects.
The pace of development is just as rapid within individual countries. In Zambia, where the population has doubled to 17 million since 1993, infrastructure projects include four international airports, the US$ 4 billion Batoka Gorge hydroelectric power station, and Link 8000, a 10-year, US$ 31 billion project to rehab and construct 2,000 kilometers of roads.
The need and opportunity for young project managers are clearly immense – but so are the challenges. Some of these challenges are economic. Due to the COVID-19 outbreak, Africa's economy is expected to contract between 2.1 and 5.1 percent in 2020 – the region's first recession in 25 years.
Large-scale projects can ensure long-term growth, but they also require sophisticated project management skill sets. Young project managers will need training and mentorship to lead Africa's development efforts. At PMI, we're supporting their needs through our training and certification programs and through the guidance and encouragement that comes with participating in local chapter activities.
The next generation of project managers in Africa will play a critical role in transforming their continent, and, in doing so, will inevitably reshape the world of project management. I don't know about you, but I can't wait to see what's next!
Honeywell Flour Mills Plc: A 12 Month Glance Into The Nigerian Food Manufacturing Sector
By Arike Willoughby
Nigeria's 200 million estimated population provides huge opportunities for food supply. However, the supply is limited by low productivity in the agriculture sector despite the sector contributing 24% of the country's GDP.
According to PwC, the agricultural sector, which includes food manufacturing, faces the following issues: lack of access to finance, shortage in the supply of inputs, conflict and insecurity, outdated methods of agriculture, and so on.
Another factor responsible for the demand-supply disparity rests upon Nigeria's infrastructure limitations, all of which contribute to the increased cost of production. It is also a result of the global oil price instability and the general effects of the COVID-19 pandemic on supply chains and spending power.
But these challenges notwithstanding, there are a few foods manufacturing companies that have weathered the storm and produced remarkable results in the past year. One of such is Honeywell Flour Mills Plc.
The pandemic has significantly changed consumer spending and eating habits. People now rely more on foods that are easy to cook and have longer shelf life. This made it even more expedient for food manufacturers like Honeywell Flour Mills Plc that produce high quality, nutritious staple food products to step into the gap and meet the feeding needs of Nigerians.
In its FY 2021, Honeywell Flour Mills Plc reported the highest-ever revenue in its 23-year history, despite the manner in which the pandemic impacted businesses and the many challenges facing the food manufacturing sector, as discussed above. With revenue of ₦109.5 billion, the company joined the centurion club, an exclusive list of Nigerian companies that have generated over ₦100 billion in annual revenue. This new record represented a 36% increase in revenue for Honeywell, up from the ₦80.4 billion it generated in 2020. The performance was underpinned by initiatives focused on driving customer loyalty, product differentiation, and improving operational efficiency.
Another major contributor to the company's FY 2021 performance and growth was its increased production capacity. For instance, its over two-year-old pasta factory in Sagamu, Ogun State boosted production capacity with 138,600 metric tonnes of pasta, injecting over ₦19 billion to the company's revenue figures. Its factories in Apapa and Ikeja also contributed ₦90.5 billion to this growth.
Altogether, this increase in production capacity also meant that the factories could employ more people, a much-needed value addition during trying times. Employing more people also meant that Honeywell directly contributed to the welfare of several families, making it easier for parents to keep food on the table while working in healthy and safe conditions.
However, companies like Honeywell and others within the food manufacturing sector still must battle the effects of the increased cost of production, which is inevitably reflected in food prices. In recent weeks, the conversations around the rising cost of food items in the market have become more prominent. A recent report by the World Bank in Nigeria shows that food prices accounted for over 60% of the total increase in Nigeria's inflation rate. This contributed to pushing seven million Nigerians below the poverty line in 2020 alone.
But there is light at the end of the tunnel. As both the public and private sectors further invest in agricultural and food manufacturing policies and practices, with more significant and deliberate efforts to improve the value chain, and with a commitment to reduce Nigeria's import-dependency, things will only get better. If one company can optimise its operations so well that it turns out a significant profit in spite of a pandemic, there's so much more that can happen when we have more human resources, better government policies and more capital investments from the private sector at play.
By Arike Willoughby is a writer and journalist living in Ikeja, Lagos.
2021 GOCOP Confab: Nweke Urges Publishers to Avoid 'digital Sins' of Hotlinking
Mr. Remmy Nweke, Lead Consulting Strategist and Group Executive Editor, ITREALMS Media group, has urged online publishers, especially in Nigeria to avoid any thing capable of leading them into committing 'hotlinking' of images which he tagged a serious 'digital sin' at this era.
Nweke, whose company publishes ITREALMS.com.ng, DigitalSENSE Business Magazine and NaijaAgroNet.com.ng, gave this counsel at the two-day 2021 Annual General Meeting (AGM) and conference of the Guild of Corporate Online Publishers (GOCOP) held at Sheraton Ikeja-Lagos, at the weekend.
Nweke who dwelt on 'Know Your I.T. for Digital Publishers' urged online publishers to be mindful of not committing 'digital sins' especially by consciously linking images from another online news medium directly in order to save their own bandwidth.
According to him, knowing fully well that images take a lot of bandwidth it would amount to committing a 'digital sin' by deliberately linking images from another online news platform directly.
He defined 'hotlinking' or 'digital sin' for publishers, as when a website links to an image or other media file that is hosted on an external server, that is, another website so that the image is embedded into the web page.
He explained that in the real sense of it, websites or rather publishers who do this or authorizes it, instead of uploading the image directly, should realise they do not actually host the image on their servers.
"Its like taking rent on another person's website," he decried.
Pointing out that though when viewing a website, it's not always immediately clear that an image is hotlinked, because it blends seamlessly into the page, but the bandwidth of the real host is in use.
Nweke advised GOCOP members to ensure they have a standard image sizes which must align with their medium online because images cannot be overemphasized, even as he said every image or video have cost implications that publishers must be sensible of for the sustenance of their businesses.
This kind of misdemeanor, he said has been on the rise given the increase in online news publishing platforms that emerge annually, even as a cited an instance of a "320 x 240" of 10 seconds would take up about 1.5 MegaBytes (MB), while what is called normal size of '640 x 480' thumbnail consumes about 50 KB or about 20 per MB data.
He highlighted some things digital publishers ought to know to include that prerequisite of different skills in an online environment and always ensuring their domain names never expire.
Publishers, Nweke said, need to know what should be embedded, the cost as regards the financial inflow of the advertisements placed on the platforms so as to aggregate the return on investment, even if you have 'capable hands' because the buck stops on your desk.
"You will most certainly decide on how to market your product which is your online platform; basically entrepreneurs think about making profit to sustain the publication," he said, stressing that though their deadlines are self-imposed, they must stop clicking on Google Ads in their websites from same Internet Protocol (IP) address and described IP as the address that computers, servers and other devices use to identify one another online, and offers them opportunities to publish from anywhere in the world.
On domain name, he said, "Delineated by dots, such as ITREALMS.com.ng. The right-most label conveys the top-level domain; for example, the domain name www.ITREALMS.com.ng. belongs to the top-level domain .com; while the .ng here is called an extension also known as ccTLD – country code Top Level Domain."
Further, Nweke underscored the fact as digital publisher, they should have fundamental knowledge of Hypertext Markup Language (HTML coding), which he defined as "a standardized system for tagging text files to achieve font, colour, graphic, and hyperlink effects on World Wide Web (www) pages, and usage."
Equally important, he said, is the knowledge of File Transfer Protocol (FTP), which is a standard communication protocol used for transfer of computer files from a server to a client on a given network and helps them as largely editor-in-chief of their entities "to edit your documents once online or cloud archives."
As said by him, publishers must take responsibility for their professional development by building their publishing skills and knowledge with distance-learning courses, moreso as an online publisher by maximising their presence and data online.
"You will ultimately be prepared to incorporate a specific wellness activity into your life by engaging in a series of training designed to build more productive habits. So, please take your health seriously. Health is wealth even in the digital age," he enjoined.