Global Accelerex Delights Uber Riders with Moove Partnership
Africa's leading financial technology company, Global Accelerex Ltd, has partnered with Moove, Uber's preferred fleet partner in sub-Saharan Africa, to make payments seamless for riders across Africa.

To address the inconvenience of cash payment on Uber rides and provide comfort to passengers who do not want to enter their card details online, Moove has integrated its payment platform to Global Accelerex's N3 Android PoS device, an advancement in e-payment technology. This will make it convenient for passengers to pay for their Uber rides via the PoS terminals deployed in all Moove cars.
The portable and stylish N3 PoS terminal outperforms the competition with unique features that make it the preferred choice for businesses that value efficient operations. It comes loaded with multiple payment options which enables bank card, mobile and QR payments; long-lasting battery, ideal for drivers on the go; exceptional security that guarantees peace of mind; faster operating experience with android 5.X; and dual camera. It is also 4G, Wi-Fi & Bluetooth-enabled, making it the perfect payment device for the 21st century transportation business.
Speaking about this strategic alliance, Mr. Kayode Ariyo, Executive Director, Business Development and Operations of Global Accelerex, stated that it is a union of two market leaders in the technology-driven business space constantly seeking to make life easier for consumers.
"We are thrilled to partner with Moove to offer the revolutionary N3 device for deployment in their cars to make payment simple and safer for passengers. I am particularly glad about the fact that it reduces the restriction on payment options as passengers can now pay with their cards while on the move, and not just at stationary locations.
This is an exciting development for our company because it underscores our commitment to promote a cashless system and aligns with our objective to make e-payment accessible to Nigerians," Mr. Ariyo said.
According to him, Global Accelerex was the first to introduce the first single unit android point of sale terminal to be certified for payment acceptance in Nigeria – the N5. Moove is also the first company in Nigeria to provide fleet services for Uber transportation. Its modern cars create a comfortable riding experience for end users, giving them the best value for their money.
Mr. Ladi Delano, Managing Partner of Grace Lake Partners and Co-founder of Moove, said: "At Moove, our focus is democratizing car ownership for drivers whilst providing the best option for riders to move from point A to point B.
"We utilize hardware and software to ensure security, safety, comfort and convenience in every vehicle, and the PoS terminals provided by Global Accelerex are in line with this commitment by ensuring that payments are more secure, seamless and convenient than ever before".
When asked about the company's capacity to provide after-sales support to customers, Mr. Ariyo revealed that Global Accelerex's Service Centre, a world-class facility that offers fast and effective support to customers, is equipped to deliver exceptional service to end users.
"This is an intersection of comfort and convenience. As riders enjoy the comfort of Moove cars, they will also enjoy the convenience and ease of payment that Global Accelerex PoS terminals provide. This initiative is part of our drive to digitize payment collections and create a sustainable payment landscape," Mr. Ariyo added.
Global Accelerex has consistently delivered financial technology solutions that help organizations and individuals in Nigeria and sub-Saharan Africa accelerate their business processes to ensure maximum efficiency and profitability.  The Company was recognized for its passion for financial inclusion and a cashless economy by the Central Bank of Nigeria last year when it was awarded
"Cashless Driver: Point of Sale Transactions (PTSP)" after it achieved the highest volume of transactions on PoS terminals managed on behalf of Nigerian banks in 2018. It has in its stable a multitude of compact and affordable PoS devices ideal for varying business requirements including the N5 smart terminal, compact G2 and all-purpose G3 device.
The fintech giant is renowned for its pedigree in cutting-edge technology, excellent customer service and a commitment to provide e-payment solutions that evolve with customers' needs. Visit www.globalaccelerex.com for more information.
Moove is a subsidiary of Grace Lake Partners (GLP). Like all GLP companies, Moove was founded on the principle of Creating Shared Value in Africa by providing solutions to socio-economic challenges whilst building a viable business.
Moove seeks to solve three challenges: providing flexible employment by democratizing car ownership; providing convenient and accessible car ownership; and supporting social mobility by significantly improving the quality of cars available to riders on the Uber platform across Africa. Learn more at: https://www.moove.africa/ and www.grace-lake.com
Stanbic IBTC, Standard Bank, Listed Among Top African Corporate Brands
Stanbic IBTC Holdings PLC and its parent company, Standard Bank, have emerged amongst the top winners of the 2020 Tech Times' Africa LinkedIn Corporate Brand Awards.
The Stanbic IBTC Group emerged the second position in the category, with total votes of 3,515, out of 24 firms nominated for the award. Standard Bank placed the fourth 2,494 votes.
Nominations for this award opened to the public on July 1, 2020 and closed on July 14.
Shortlisted nominees were announced on August 24 while voting commenced immediately and voting ended on September 8, 2020.
The Corporate Brand Awards was instituted by Tech Times' Africa, an online platform for leading technology, innovation, and startup stories.
Expressing his delight on the awards, Dr Demola Sogunle, Chief Executive, Stanbic IBTC Holdings PLC, said that both Stanbic IBTC Holdings PLC and Standard Bank had been deliberate and consistent in making a remarkable impact in Africa's financial sector.
"Our sincere appreciation goes to the organisers of the Africa Corporate Brands Awards and to every member of the public who voted. This is a reflection of the high level of trust and confidence that the public has reposed on us," he added.
Dr Sogunle further said that Stanbic IBTC Holdings PLC would remain relentless in portraying the organisation as one of the most influential corporate brands in Africa.
He stated: "Stanbic IBTC Holdings PLC and Standard Bank have relentlessly contributed to driving the growth and development of the African financial ecosystem. These awards affirm our efforts, and we are encouraged to raise the bar continually."
The Africa Corporate Brand Award is designed to identify and recognise outstanding companies. It also projects their achievements and impacts on African society and the world at large.
NAICOM Urges State Governments to Implement Compulsory Insurance
The National Insurance Commission, NAICOM, is seeking collaboration especially from State Governments on implementation and enforcement of compulsory insurance.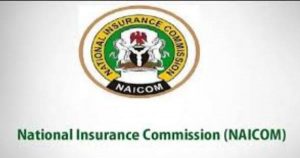 Speaking during a meeting with the Governor of Ekiti State, Kayode Fayemi, the Commissioner for Insurance Sunday Thomas, noted that over the years, the Commission has embarked on series of programs aimed at a nationwide massive public enlightenment with respect to compliance with the laws on compulsory insurance.
As a subset of the Financial Services Industry, Insurance industry is a pivot to guarantee the sustainability of growth and development of the State and its people, said Thomas, adding, We have therefore noted the necessity to plant "Insurance" and "People" at the center of any equation that tends to create, enhance, sustain and manage growth and development in any economy."
He said: "As a people, human activities have associated risks and in spite of every precautionary measure to avoid the occurrence of losses or damages, the unexpected still occur.
"In consequence of the losses the victims are prone to sufferings which in many cases may lead to total impoverishment of a large proportion of those affected. To ameliorate the situation of victims, laws have been put in place for an arrangement that will ensure that victims and especially third parties are adequately compensated."
According to him, "the objectives of protecting third parties and relieving the government of the avoidable burden of compensation from the meagre wallet of the government led to the enactment of various laws on compulsory insurance products".
Thomas listed the Compulsory Insurances to include, all buildings under construction that are more than two (2) floors (builders liability); all Public Buildings including Schools, offices, hotels, hospitals, markets (occupiers liability) etc; Group Life Insurance for all Employees of both Public and Private Sectors; Professional Indemnity for all Medical Practitioners and Third Party Motor Vehicle Insurance in respect of death, injury or damage to the property of third parties.
The Commissioner added that it is on the strength of the above that the Commission is seeking collaboration with the State government in the enforcement of the above mentioned compulsory insurances in the State.
"As the Chairman of the Nigerian Governors' Forum there is no better place to start the campaign than Ekiti State." he said.
He also highlighted the benefits of this collaboration with State Governments, which include, Financial Compensation to the families of insured citizens who may become victims of a disaster through loss of their properties or become disabled in event of occurrence of insured accidents/disasters, robust group life insurance policy made compulsory by the Pension Reform Act 2014 gives hope to the workforce who will be ready to go extra mile in carrying out assign duties knowing fully well that the employer has made provision for the dependant in event of the unexpected and creation  of employment opportunities for citizens of the State.
Others are provision of grants and Fire-Fighting Equipment for the States' Fire Services by NAICOM from the Fire Fund as stipulated in the Insurance Act 2003, reduction in the government expenditure in event of disaster that may affect the citizens of the State by shifting the burden to the risk-bearers (Insurance Companies), free Insurance and Risk Management Education and Enlightenment programme for the citizens of the State; and creation of additional source of internally generated revenue (IGR) for State Government in collaboration with your relevant Ministries and Agencies.
He therefore appealed to the Governor to graciously consider the benefits of the proposed collaboration for the enrichment of the State and the sustainability of the Nigeria economy at large.
The Commissioner also requested the Governor to domesticate the compulsory insurances in the State and create a structure that can be supported by NAICOM in the enforcement of the compulsory insurances and also nominate an Agency of the Government that will serve as liaison office with the Commission in this collaboration.
"The nominated agency may be requested to work with the Team of the state who shall be dedicated to this collaboration and recommend appropriate measure to domesticate the enforcement of the compulsory insurances in the State." he said.
CBN Disburses N3.5tr COVID-19 Intervention Cash
Central Bank of Nigeria (CBN) had disbursed N3.5 trillion to different sectors of the economy to cushion the effects of the Coronavirus pandemic.
It will also contribute N1.8 trillion into the N2.30 trillion Federal Government's one-year Economic Sustainability Plan (ESP) through its Participating Financial Institutions (PFIs).
Godwin Emefiele, CBN Governor stated this on Tuesday after the Monetary Policy Committee (MPC) meeting in Abuja.
Emefiele gave a breakdown of who got what out of the N3.5 trillion COVID-19 intervention as follows: Real Sector (N216.87 billion); COVID-19 Targeted Credit Facility (N73.69 billion); Agri-Business/Small and Medium Enterprise Investment Scheme (N54.66 billion); Pharmaceutical and Health Care Support (N44.47 billion); and Creative Industry Financing (N2.93 billion).
Under the Real Sector Funds, Emefiele said: "a total of 87 projects that include 53 manufacturing, 21 agriculture and 13 service projects were funded.
He added: "In the health care sector, 41 projects which include 16 pharmaceuticals and 25 hospital and health care services were funded."
The CBN boss also said: "Under the Targeted Credit Facility, 120,074 applicants received financial support for investment capital.
"The AGSMEIS intervention has been extended to a total of 14,638 applicants, while 250 Small and Medium Enterprises (SMEs), predominantly the youth, have benefited from the Creative Industry Financing Initiative."
Emefiele said in addition to  the  initiatives, the   apex bank "is set to contribute over N1.8 trillion of the total sum of N2.30 trillion needed for the one year  ESP, through its various financing interventions using the  PFIs."