Global Financial Markets Need Another Bretton Woods – says Luno
July 1st marked the 75th anniversary of the start of the Bretton Woods conference, held at Mount Washington Hotel in the United States (1st to 22nd July 1944). The conference created the financial system we use today, establishing the rules which still govern our economies.
Luno, a global cryptocurrency firm, recently carried out a 'Future of Money' survey in seven key markets to analyse the understanding and attitudes that individuals across the globe have developed towards the financial system.
The findings indicate that the respondents from emerging markets are seeking a change to the way global money exchange and banking operates today.
The Bretton Woods conference, also known as the United Nations Monetary and Financial Conference, created a new way of managing and exchanging value between individuals and organisations primarily based on the needs of developed countries and markets.
Marcus Swanepoel, CEO of Luno, says: "The survey results show that emerging markets are seeking a change to the financial system which was created 75 years ago.  The increase in population, changes to the distribution and inequality of wealth, at a time of tremendous steps forward in technology means that the current financial systems need to undergo another Bretton Woods moment."
"Individuals in these markets cannot afford to, and should no longer need to, pay extortionate exchange rates, accept national devaluation or lose out when they simply transfer money between individuals or entities. Access to a more inclusive financial system will enable people everywhere to think of new and better ways of exchanging value and technology can play a key part here."
The survey showed that respondents have three main areas of concern with the existing financial system: economic benefit, security and transparency.
It was also very clear that where they don't have immediate access to wealth in the way that those in developed markets do, the respondents demonstrated a greater understanding of how it should work for them and are open to being more creative with how to maximise the value of what they do have. In more affluent societies knowledge, protection and understanding of money are less well developed.
For example, when asked how secure they feel about their current financial situation, South Africa (36%), Nigeria (35%) and the UK (24%) showed the highest percentage of individuals saying they did not feel very secure.
These are alarming numbers and with political uncertainties like Brexit, established markets are also under pressure.
Over 91% of respondents in South Africa said they pay for a personal bank account and 75% said they use mobile banking.
The results also indicate that respondents in South Africa are savvier with their money than those in European markets, as the second highest percentage of respondents that said they invest in products (i.e mutual funds and stocks) that came from those in South Africa. In comparison, a high percentage of individuals from European markets; France (70%), UK (61%) and Italy (59%) said they do not usually invest with a purpose of increasing their wealth.
When respondents were asked about monthly budgeting and expenditure, only 54% of people in the UK said they set a monthly budget for personal spending, a huge comparison to the 73% that said they did in South Africa, 80% in Malaysia and 65% in Nigeria.
This indicates that those in emerging markets are more cautious with their personal finances, with 66% of respondents in emerging saying the main reason for having funds is to secure their families well-being.
Even though the financial system was established 75 years ago by some of the world's greatest minds, it is clear that many markets are struggling with their economy and we do not utilise the technology that is now available.
Across all markets, the percentage of individuals that felt their economy in the areas they live is currently performing very well was low. The strongest answers came from South Africa (27%) and Nigeria
(23%), where they felt their economy was performing fairly poorly. Individuals from rural areas showed a higher percentage of negativity towards their economy than those in urban areas, this is largely down to the lack of access to the financial system in those areas. (23% of respondents in Nigeria and 22% of respondents in South Africa said it was very difficult for them to send money overseas.)
"We have seen little change to the global monetary system over the last 75 years, particularly amongst developed economies where financial institutions have built a system around the transfer of currencies, assets and commodities which benefit a stable and strong economy.
"As technology advances, it is important that institutions globally find a way of adopting these advancements, enabling emerging markets to have the same access to money and transfer of assets." – Says Marcus Swanepoel
South Africa (22%) and Nigeria (23%) showed the highest percentage of positive attitude towards a single global currency making the current financial system better, whereas only 7% of respondents in the UK agreed.
The most common answer when asked what the advantages to a single global currency would be, the majority across all markets said better for the global economy; UK (20%), France (21%), Indonesia (39%), Italy (25%), Malaysia (25%), Nigeria (39%) and South Africa (35%).
The most popular answer across all markets to what the disadvantage to a global currency would be was that countries would become less independent.
As some of the world's largest tech giants announce they are launching cryptocurrency coins, we believe developing markets will be the lead adopters. Our research shows that in these markets people are more financially savvy because they have to be, which means that they need and understand the benefits the new coins can offer." – Marcus Swanepoel concluded.
This survey presents an overview of a study conducted by Dalia Research for Luno between 17/05/2019 and 07/06/2019 about the future of money. The sample of over 7,000 individuals with internet access was drawn in France, Indonesia, Italy, Malaysia, Nigeria, South Africa and the United Kingdom .
Calculated for a sample of this size and considering the design-effect, the average margin of error would be +/-3.1% at a confidence level of 95%.
Zenith Bank Partners Facebook on SME Empowerment
Zenith Bank Plc in collaboration with Facebook is organising a free one-day workshop for operators of small and medium scale enterprises (SMEs).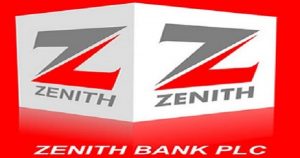 The capacity building programme is focused on how Facebook, Instagram, WhatApp and other digital channels could be used to engage potential prospects, market offerings and grow business volumes.
The workshop is scheduled to hold on Wednesday, January 29th and Thursday, January 30th, 2020 by 08:30 a.m. at Zenith Bank branches at 23, Oba Akran Avenue, Ikeja, Lagos; 201, Ikorodu Road, Obanikoro, Ilupeju, Lagos; and 2, Aromire Road, Ikoyi, Lagos.
"The workshop is open to customers and non-customers of the bank. To register attendance, please send an e-mail titled: Zenith Bank SME Digital Workshop to smepartners@zenithbank.com. The e-mail should contain the following information: Name of participant, preferred venue of attendance and date," the bank stated.
Zenith Bank last month supported and sponsored various technology start-ups and innovative ideas at its Tech fair.
Speaking at the event, Ebenezer Onyeagwu, MD/CEO, Zenith Bank, pledged the bank's continuous support for small businesses.
Female Banker Accused of Stealing N42m
Aghata Igwe, a former banker,  who allegedly obtained N42 million from a businessman under false pretences, on Monday appeared at an Igbosere Magistrates' Court in Lagos.
Igwe, 42, whose residential address was not given, is standing trial on a three-count charge of conspiracy, fraud and stealing.
She however pleaded not guilty to all the counts preferred against her by the police.
Earlier, , SP George Nwosu, prosecutor, told the court that the defendant and others at large committed the alleged offences from March to May 2017, at Ilupeju area of Lagos.
Nwosu said that the defendant fraudulently obtained the sum of N42 million from Maydom Pharmaceutical Ltd., under the pretext of assisting the company to facilitate a grant of one million US dollar import finance loan from Fidelity Bank Plc.
"The defendant convinced the complainant that she will use the said N42 million to lobby the bank to grant the company a loan of one million USD for importation purposes.
"The defendant did not facilitate any one million USD loan and did not refund the money she obtained from the complainant," Nwosu alleged.
He said that the offences contravened Sections 287, 314 and 411 of the Criminal Law of Lagos State, 2015.
Mrs O. O. Oshin, magistrate, granted the defendant N500, 000 bail with two sureties in like sum.
She ordered that the sureties must be gainfully employed and must have at least N1 million in their bank accounts.
She also said that the sureties must also show evidence of tax payments to the Lagos State Government.
She adjourned the case until Feb. 24, for mention.
First Bank Wins Best Mobile Banking App, Fastest Growing Retail Bank Awards
First Bank of Nigeria Limited has been named 2019 "Best Mobile Banking App" and "Fastest Growing Retail Bank" winner by Global Business Outlook.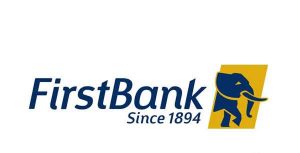 The Global Business Outlook Award recognises and rewards excellence in business in companies across the world, both in the public and private sectors.
The award rewards innovation, creativity and the drive to create value.
FirstBank earned the Fastest Growing Retail Bank recognition because of its leading role in promoting financial inclusion in the country, a drive which has resulted in its 44,000 Agent Banking network designed to complement the provision of bespoke financial services at its over 750 branches nationwide.
It also won the Best Mobile Banking App award thanks to its Firstmobile banking app's capability at performing a wide range of financial transactions in a safe, adaptable, futuristic and efficient manner.
The user-friendly app is widely renowned for its ease of navigation and state-of-the-art security features to mitigate risk against fraud.
In the course of 2019, FirstBank bagged numerous awards across various areas of its business operations.
The awards comprise Women Empowerment Category – Sustainable Banking Awards by CBN Bankers Committee, Best Private Bank in Nigeria 2019 by Global Finance Magazine and World Finance Magazine respectively; Best Process Automation Initiative, Application or Programme by Asian Banker International Excellence in Retail Financial Services; Best Banking Brand Nigeria 2019 by Global Brands Magazine; Best Retail Bank in Nigeria by Global Banking and Finance Review and Asian Banker International Excellence in Retail Financial Services Awards respectively; Cashless Driver: Highest Volume in Bill Payments and Highest Transaction Volume in Real-Time Payments by CBN Electronic Payments Incentive Scheme – Efficiency Awards; Long Service Corporate Award by Nigerian Economic Summit Group; Best Financial Inclusion Program – Nigeria 2019 and Bank of The Year – Nigeria 2019 by International Investor, amongst many others.
Speaking on the awards, Folake Ani-Mumuney, Bank's group head, Marketing and Corporate Communications, said, "We appreciate the recognition of these awards by the respective awarding bodies. The awards are dedicated to all our customers across the globe as their continued patronage of our services is appreciated. We remain steadfast and would not rest on our laurels at rendering bespoke financial services tailored to meet the financial needs of our valued customers, irrespective of where they may be."