Google Marks World Blood Donor Day with LifeBank
Google recently hosted crème de la crème of Nigeria's ICT journalists and bloggers to Temie Giwa-Tubuson's LifeBank Video Watch Party. This is in commemoration of this year's World Blood Donor Day and to raise awareness on what LifeBank has been doing to connect patients who need bloods to the nearest blood bank around them.
LifeBank is a tech company founded by Temie Giwa-Tuboson, which connects blood suppliers to hospital patients at a record time.
It's no news that Nigeria has some of the lowest blood donation rates in the world, with just 10% of the population donating freely. That makes it crucial that what blood there is arrives safely and timeously where it's needed.
Underlining the need for blood donations is the fact that Nigeria has the fourth-highest maternal mortality rate in the world, accounting for 19% of all maternal deaths globally.
Postpartum haemorrhaging (the loss of too much blood following birth) is the leading cause of such deaths. The lack of infrastructure to get crucial blood supplies in Nigeria compounds this problem.
One organisation doing vital work in addressing this issue is LifeBank, which is not only working to get more Nigerians to donate blood, but also to get blood safely to the patients who need it most urgently.
The second of these mandates is fulfilled using a digital platform, which sorts orders based on urgency, location, and price. Dispatch riders move blood in boxes that are padlocked and can only be opened by the recipient using a Bluetooth connection or key.
By designing a system to connect blood banks to hospitals via Google Maps Platform, LifeBank has been able to decrease delivery time from 24 hours to less than 45 minutes.
Speaking at the event, Temie Giwa-Tubosun, founder, LifeBank said "In the race to get blood to patients, every second counts. Donated blood has a shelf life of just six weeks.
"Often, it expires before it is ever used because doctors are unable to locate the type of blood that they need.
"The doctors who need the blood and the blood banks who are discarding blood needed to somehow find a way to communicate with each other.
"Using the Google Maps Platform to create an interface for these once-disconnected entities by mapping each location involved in blood distribution across Lagos – from hospitals to blood banks to the delivery drivers – has given us a solution."
Mojolaoluwa Aderemi-Makinde, Head of Brand and Reputation, Google Sub-Saharan Africa: said "Organising information and making it accessible is at the heart of Google's mission.
" LifeBank's system shows just how much magic can happen when universally accessible tools and information meet human creativity, aspirations and resilience."
To date, LifeBank has signed up over 5,800 new donors, moved over 13,800 pints, served 300-plus hospitals, and saved more than 4,000 lives.
Today, as part of the build-up to the World Blood Donor Day, Google is using its voice to highlight the need for people to donate blood through a spotlight campaign showcasing the work done by LifeBank and Giwa-Tubosun.
Google announced it is also supporting the creation of a short documentary due to be released later this year.
Motorola Solutions Launches New Device Designed for SMBes in Sub Saharan Africa
Global leader in mission-critical communications, Motorola Solutions, launches a new two-way radio device specially designed for small and medium businesses in Sub Saharan Africa.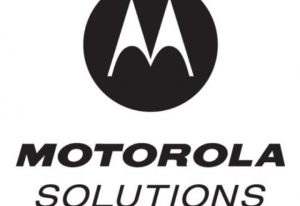 The MOTOTRBO™ DP540 two-way radio is built for cost-conscious businesses looking to transition to digital technology for reliable and efficient communications.
As demand for digital radio communication rises, small and medium businesses are looking for simple and affordable solutions for their communication needs without the need to compromise on quality.
MOTOTRBO™ DP540 is the perfect tool for users in need of an entry-level digital radio, offering ease of use and powerful digital-enabled features. The new device, available through certified Motorola Solutions resellers in Sub-Saharan Africa, is based on the ETSI Digital Mobile Radio (DMR) Standard, proven worldwide in affordable digital systems with low complexity.
"In today's economy, small and medium businesses are constantly under pressure to deliver more, and deliver fast, all while keeping a conscious mind on reducing costs," said Laurent Tribout, director of Motorola Solutions indirect sales for Sub-Saharan Africa. "With this in mind, we've developed a communication solution that holds all the necessary features in one affordable device"
Ruggedly Versatile, Digital Out-of-The-Box
One of the risks of migrating from analogue to digital technology is the transition period which can potentially interrupt business operations.
To make this transition smooth and easy, the MOTOTRBO™ DP540 can operate on both digital and analogue modes. In this way, radio users can operate and communicate on their new MOTOTRBO DP540 radios while on the job, as the business transitions to digital technology.
The compact, ruggedly-engineered device is built to withstand harsh conditions and resist corrosion even in the saltiest environments such as seaports and harbours. It boasts superior audio output and unique features, such as voice announcement customization, allowing users to customize the default voice announcement languages using their own audio files.
MOTOTRBO™ DP540 is also built for multi-language working environments, with special audio profiles designed to deliver enhanced audio quality when speaking languages with distinct rolled "R"s such as French or Afrikaans.
Handsfree When Sanitation is Key
As in many mission-critical work areas, healthcare workers rely on two-way radio communication for many of their daily tasks. Whether it's coordinating patient arrivals, or briefing an ambulance team on the way to a scene. In many circumstances, such as medical staff treating COVID-19 patients, it is not ideal for personnel to be handling their radio devices.
The portfolio of MOTOTRBO devices, including the new DP540 model, is equipped with a Voice-activated Transmit (VOX) feature, which allows users to operate their radio without the need to press the Push-To-Talk (PTT) button. Along with compatible earpieces designed for handsfree operation, healthcare workers and other essential workers can keep their hands free and clean.
FI Lagos Anounces Final Admissions deadline for Cohort III
The first and second cohorts of Founder Institute Lagos saw the emergence of 45 new companies all geared towards solving various problems leveraging technology.
Cohort III kicks off from the 19th of August, 2020, and sessions take place one night per week via zoom, over a 14-16 weeks period.
If you apply today, then you will be able to take advantage of the free DNA test HERE ($50 value), or you can learn more here. Anyone building a business that is pre-funding is welcome to apply, including established businesses and teams, aspiring entrepreneurs.
It is interesting to note that leaders of some of the world's fastest-growing startups have used the Founder Institute to raise funding, get into seed-accelerators, generate traction, recruit a team, build a product, and more.
If you enrol by 11.59 pm on Sunday's Final Admissions Deadline, you will be eligible for a reduced course fee and have the best chance of being accepted. Get started here.
In the words of Chukwuemeka Fred Agbata Jnr., regional director, Founder Institute, startups who make the decision to join the program will be learning how to build and launch a company in a structured way plus become a part of a global network of innovators, mentors and investors.
The Founder Institute (fi.co) is the world's largest pre-seed startup accelerator, based in Silicon Valley but with chapters in close to 200+ cities.
The program provides high-potential entrepreneurs and teams with the support network and structured process needed to build an enduring business.
MultiChoice Announces a New Way to Keep Customers Informed
As a part of its resolve to continually create innovative ways to offer customers the best service, DStv has announced the launch of Enhanced Decoder Notification (ED) functionality which aims to address communication issues for subscribers and take the admin out of viewing, so, consumers can get back to being entertained.
This new functionality will provide viewers with streamlined access to important subscription information, including rewards notifications, payable subscription amounts, methods to avoid late payment and disconnection.
This will be done by displaying icons that represent the different types of notifications on top of Live TV and will be available on the DStv decoders. The message will also be added to the Mail Messages screen.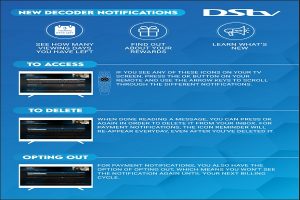 John Ugbe, chief executive officer MultiChoice Nigeria, said "In the ever-advancing world of video entertainment, innovation is a key driver of the business.
"MultiChoice is always dedicated to delivering innovative resources to ensure continuous improvements in our products."
Through a myriad of innovations that ensure customers satisfaction as well as guarantee a rewarding journey for all our subscribers – MultiChoice continues to position itself as one of Africa's major entertainment sources, and now, with the introduction of the new EDN service ensures fewer interruptions during viewing.
For more great entertainment, don't forget to download the DStv Now app for live-streaming and the MyDStv app to take control of your subscription.