Half-baked Reality TV, Count me Out – Murray Bruce
Guy Murray-Bruce, president of Silverbird Entertainment, a novel and stylish multi-functional unit, exudes passion for broadcasting
His exposure to radio management has exposed him to the challenges of a competitive growth in an emerging market, and he knows more than most that competition is a healthy part of business.
Silverbird Expansion Programme
Yes it is. We've been given licenses to operate in four cities: Awka, Benin, Jos and Yenogoa; both radio and television and we are in the process of setting up these stations in these regions before the end of the year.
Cost of Expansion
I can't discuss facts and figures with you but it's a lot of money and we are spending prudently.
Differentiation
Well, some of the programmes will be on re-transmission. Some would be daily broadcasts; some would have its own local content depending on the region where they are.
Establishing Own Pay TV Platform
No, we're just focusing on terrestrial for now. Pay TV is a different ball game entirely.
And we just want to expand our terrestrial across the nation first before we go into any other side of business.
Silverbird TV Stands Out From Other Channels
It depends on who's watching. I think good quality programming be it foreign or local, gets the eyeballs, gets the viewers attached to their TV sets and that's critical. As a result, gets a fair market share. That's what's paramount in the business. If you establish a station just specifically for glamour and no financial rewards, you're just there for entertainment only, nothing else and that's a different story. But we're here for both reasons: for entertainment and also to get a huge market share; which I've explained, of course.
Major Challenges
The big challenge we have, I think would be power supply. I think that affects everybody in the whole nation, in all walks and parts of life. Power is critical in one's existence and certainly affects our business. Right now you hear the hum in the background. It's the generator. As a result, we are polluting air and I don't like it but we have no choice. When you the pollute air, it affects the lives of younger and older people who have respiratory problems and could easily die from it. You see, when there's no power we're indirectly killing people without even knowing it; the elderly, the young who have respiratory problems. You have pollution in the air. What for? Because, there's no power. Look at the long term result of this problem; it's a serious hazard to our health. It's not just a financial drain; it's a health drain too. So, that's a huge challenge for us.
Other Challenges
I think human resource too is a challenge and that's a challenge in any industry. You want to get the best professionals in the broadcasting industry, you have to train and groom them. There's a dearth in resources and where you want to get the talents from. I think we need to train our people to be the best in the industry. It is a problem, a challenge; every country has been through this and Nigeria should not be any exception. We are going through a phase. America went through this after the great recession, I would imagine, in the 30s. So we're coming out of that here too. But all the same, Nigeria is a very strong country. People here have the zeal and enthusiasm. They make sure they go the extra mile to get the job done. That's what's lovely about Nigeria, its fantastic!
Raising the Workforce
Well, first of all, don't forget we're just one TV station here in Lagos, Silverbird TV. The next step for us now is to embark on heavy training of staff for our expansion. That's the only way we can go forward; that's where we're going now, we're going to commence heavy training; we're going to get the best consultants in the world to train our guys so we can move forward and set the standards for the industry.
Editorial Control
Well, we have an editorial board here in the station and I think our guys are diligent and careful in what they put out there for people to hear. The editorial challenges are no different from power challenges in the country; to me they're all the same. They're all of different levels of whatever you think of it. But we have great broadcasters here who are decent and understand the industry and they make sure they take good care; whatever they put out to the people is what's best for the people. They have to sift through a lot of things before they put out.
Really
Yes, they have to because if you're not careful, your jaws will kill you too
Boosting Productions
First of all, we're coming up with independent programmes like the one you're watching right now; it began on STV six months ago. Believe it or not, it has staff strength of about 60 people; all the way from the guy at the top to the guy at the bottom. It's very costly to produce a programme; it doesn't look like it's costly but it is. Cost of production is very high in Nigeria and when you look at it; it doesn't tally with what you get in return. You just ask yourself is it worth it? And that's what independent producers go through and I feel for them. If you're to run the studio every single day and have no returns back, you go bankrupt and that's what the average independent producer goes through. We're fortunate, it's ours. Imagine if you have to rent it everyday; you pay for everything everyday and no revenue coming in. Those are one of the challenges in the industry that we're faced with. Luckily, that's not our only business; we have a radio station, so that's part of our business but production in Nigeria's getting very expensive and it's going to get more expensive-the quality of our presenters, the quality of our actors are getting better. They're getting paid more a lot more as a result; cost of production is a lot higher. Unfortunately, the revenue is not coming up high as the production is coming up high . So, when you have that scenario you ask yourself, what do I do next? But you're there for the long call; you're not there for the short run. If you're a long distance runner, you'll achieve it.
Local Content
It's come a long way from what they were 10 years ago; still not where it's supposed to be; it can get a lot better. Nigerians produce a lot of content for television and radio and movie industry. Look at Nollywood, that's an example of how it is. How do you make a movie in one week; you get all the actors and everybody and in one week done? But the point is, you have to start from somewhere. They're doing it the way they can, eventually they'll get there; they'll be as big as Hollywood and Bollywood. Bollywood wasn't that great some years back but now they're better than most countries. Bollywood has come a long way from what it was 20 years ago; it was probably like Nigeria's Nollywood or worse. Now, it's (Bollywood) second best. So there's still an opportunity here for the broadcasting or entertainment industry in Nigeria to get a lot better like their foreign counterparts. I don't think we're far apart now; we just need to pull our resources together to make that happen.
Too Many Reality Shows on TV
Well, that's a different story entirely. The reality shows here; some of them are okay and some of them are crap, that's the bottom-line. I'm not going to be specific. Everything's called reality and then, nothing's real. I don't know, I guess I'm not much of a reality TV fan except its well produced. If it's half-baked, I'm not interested. But I see the enthusiasm for it. I guess it's like anything else; it's got to be nurtured. We're trying to be like Hollywood, at the same time we're not there. So, it is an imitation of something that's not quite what it's supposed to be. Most reality shows I see on TV are half-baked but as a matter of fact, in time they'll get better. It's a waiting game.
What Do You Enjoy Watching?
I like watching STV, I won't lie to you. That's the honest truth. I'm not trying to be biased because I run the station but I just find the programmes, especially prime time, very interesting. I like it because it fits my profile; I guess that's what it is. People like different things, that is why they tune to other stations. It's a choice you make in life. I just love my STV; it's comfortable. I feel comfortable watching STV, I feel relaxed, I feel in tune, I feel entertained. It rejuvenates me, it gives me hope. I look forward to the next day when I watch STV funny enough, because I'm looking forward to the next day's show. You know, feel like you're in a comma and it wakes you up.
Broadcasting and Promoting Peace in the Niger Delta
I think, first of all there must be unity in the country. There's a marked disparity between the rich and the poor. Once the people start having an income, all these problems would stop. The reason why I believe, there's so much problem in the Niger Delta is the haves and the have-nots. The have-nots are complaining basically because they don't have. They are being deprived of what's rightfully theirs and when this happens, they take extreme measures because they don't have anything at all. And this problem's as a result of lack of education and I won't say laziness but they just think it's theirs just for the asking. It's wrong but I think with education, all these things will come to an end. With education and good employment, we shouldn't have these problems. When you start educating the people, give them the right infrastructure to live in, supply them with water, electricity, good roads, educate the people and create employment for them; why would anybody else go out and look for havoc? It's a simple solution. If you're educated and have a good job, you won't be looking for mischief. I think the people there have been deprived for so long; they really need to be rescued. It's not their fault because they've been neglected for so long; they really need to be looked after. The only way you look after them is not by giving them hand-outs; by educating them and teaching them how to make money.
NCC, Digital Encode Support NITRA Innovative Tech Forum On Post-COVID-19 Strategies
The Nigerian Communications Commission (NCC), Nigeria's telecommunications regulator and Digital Encode, Cybersecurity and Compliance advisory company, have indicated interest to partner with the Nigeria Information Technology Reporters Association (NITRA), the national umbrella body of ICT reporters, as it organizes a forum that will x-ray the industry's future plans for ICT growth post pandemic era.
The event, slated to hold on October 15, 2020, will seek to discuss the needs for a fortified ICT sector after the COVID-19 era, and the level of preparedness of ICT stakeholders to embrace the challenge of being pivotal to the stability and growth of all other sectors.
A statement from NITRA National Secretariat in Lagos indicates that due to the pandemic and need to observe the COVID-19 protocol on social distancing, the event will be held via a Webinar.
This year's theme, "Multi-stakeholder Approach To National Recovery Post-Pandemic", is in line with the annual event's generic theme, 'NITRA Innovative Tech Forum', a contribution by NITRA to the development of Information and Communication Technologies (ICTs) innovations and policies in Nigeria.
Prof. Umar Danbatta, executive vice chairman, NCC is expected to deliver the keynote speech at the event and will throw more light on Federal Government's plans, programmes and policies on post-pandemic strategies using ICT.
Dr. Adewale Obadare and Dr. Seyi Akindeinde, founders of Digital Encode, while accepting to support the event expressed their readiness to offer their expertise in Cybersecurity for organisations to prepare against cyber- attacks with the new normal.
They will also highlight areas that are high risks that need fortification in terms of cybersecurity.
Speaking on the event, Mr. Chike Onwuegbuchi, national chairman, NITRA, noted that as the COVID-19 pandemic continues to leave its negative trails across the globe, economic reboot for countries will not only depend on how well they readapt to the new normal, but also more on their recovery plans.
According to him: "While the federal government has consistently expressed its willingness to set all policies in place to engender growth, and accelerated implementation of these policies, private sector firms have also shown great hunger for the task ahead in post-COVID-19 era.
However, the question that needs to be answered is whether all stakeholders are ready for the required task ahead."
The event will also offer participating companies opportunities to publicize some of their individual efforts at contributing to reacting a soft landing or lifeline for SMEs and other ancillary companies as the pandemic threatens their survival.
Digital Encode is a multi-award winning and leading consulting and integration firm that specializes in the design, management, and security of business-critical networks, telecommunications environments and other Information Technology (IT) infrastructures.
NCC Threatens Illegal Users of GSM Boosters with Arrest, Prosecution
Nigerian Communication Commission (NCC) has warned telecom consumers to desist from using illegal GSM boosters.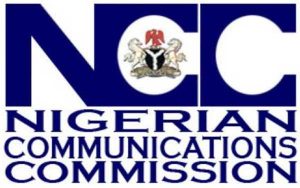 The commission also said that anyone caught using a GSM booster without obtaining approval of a duly licensed network operator will face arrest and prosecution.
GSM boosters are devices that transmit and receive telecommunications signals and can therefore interfere with other radio frequency equipment.
Ikechukwu Adinde, director, public affairs, NCC, said in a notice published on NCC website, that only licensed network operators are allowed to use GSM boosters.
The booster, also known as amplifier or repeater is made up of three main elements – exterior antenna, amplifier, and interior antenna.
They form a wireless system to boost cellular reception
"Members of the public should note that, willful interference with any wireless telegraphy is an offence under Section 16 of the Telegraphy Act, 2004,"it said
The agency said it will not condone any flagrant breach of this law.
It has also enforced measures to prosecute offenders.
Accordingly, monitoring mechanisms have been put in place and anyone caught using a GSM booster without obtaining approval of a duly licensed network operator will face arrest and prosecution.
"Any member of the public with useful information regarding the illegal use of GSM Boosters should contact the Commission on 09-4617000/7351 or send an email to [email protected]," the notice said.
"Individuals desirous of using GSM Boosters should note that they can only do so in conjunction with licensed network operators," it added.
Tizeti Selects Nokia to Provide LTE Fixed Wireless Access Solution for High-Speed internet Services in Nigeria
Tizeti announced that it selected Nokia's Fastmile Long Term Evolution (LTE) technology to enable usprovide superior internet services to over 1 Million subscribers in Port Harcourt, Edo and Ogun in Nigeria.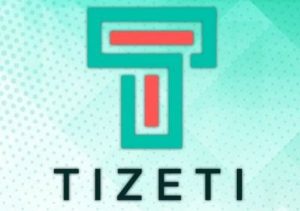 Tizeti will deploy Nokia's AirScale Base Station TDD-LTE and FastmileFixed Wireless Access (FWA) gatewaysto deliver premium internet and Virtual Private Network (VPN) services to Residential, Small and Medium Enterprises (SMEs).
The solution will also enable Tizeti'sto deliver a more robust, high-speedinternet service to subscribers and the flexibility to seamlessly evolve to 5G Fixed Wireless Access when needed.
Nokia's FWA solution enables Tizeti to fast-track broadband access and provide a best-in-class broadband experience to its subscribers.
Nokia'sAirScale Base Stations ensure high-quality connectivity and coverage and enablesTizeti to evolve the network in line with customer demand.
Nokia'sFastmilegateways connect wirelessly to the existing network to createa fastbroadband connection and enhanced Wi-Fi experience in the home.
The Nokia Network Services Platform will help Tizeti to simplify operations and quickly respond to changing market demands.
Kendall Ananyi, Tizeti, said:"We are committed to providing the best-in-class network experience to our subscribers. We are confident that Nokia's proven technology and expertise will help us differentiate our services based on quality. This a crucial project for us as it introduces LTE in our networks and allows us to bring new and innovative services to our subscribers."
Eniola Balogun, Nokia, said:"We are thrilled to work with Tizeti on the initiative to upgrade their network to bring the latest products and services to its subscribers. Nokia Fastmile will help Tizeti to cost-effectively enhance the customer experience.
The project will also enable them to delight their subscribers by providing more reliable data services.
On the other hand, Tizeti will benefit by adding new revenue streams."