Social, Political Interference Harmful to Telecom Business
Gbenga Adebayo, president of Association of Licensed Telecommunications Operators of Nigeria (Alton) is an authority in the telecom industry. A former general manager of VGC Communications and now managing director, CNSS, telecom outsourcing company bares his mind on the industry in this interview with chike onwuegbuchi and hilary okeke.
Local Content and Operators
On local content, you can view it from two different angles: angle one, talking in terms of hardware; the second one, being in terms of human capital.
When people talk about local content, what really comes to mind is the hardware component; how many of those products and services are made in Nigeria? How many of those brands are Nigerian? That's what people really interpret as local content. In reality, when you look at ICT being as global industry, local content goes beyond hardware. There is no individual country in the world today that provides the component or content required for a full IT based infrastructure and therefore, countries are interdependent in terms of manufacture and production of various elements of IT based infrastructure. You might be an expert in the production of certain devices and tools; the software might be provided to you, the hardware might be from another manufacturer and country. So, it's very difficult to find one country that has all that's required for a full blown communication infrastructure. This means that countries will continue to be interdependent on one another.
And again, there's no individual country that's self-sufficient, even the super-powers still depend on certain input from certain countries. Our problem is that nothing is made here. When you look at what makes up a full blown mobile network, copper infrastructure is almost insignificant. What is relevant in our case which will prepare us for the future is the content in terms of human capital. How many of our people are holding authoritative positions in the ICT industry? If they are not prime movers today, if they are not playing critical role today, what is the plan to have Nigerians take over those positions after a period of time?
Poor Quality of Service and Growth Telecom
You see, quality of service can be addressed in many ways and I speak now as the chairman of the operators association that the problem encountered by every sector of the economy, is also facing telecom service provider and because it is all network in one network, there are so many dependencies. So, part of the factors responsible for quality of service is the failure of the Nigerian socio-economic-infrastructure; talking about security, energy, good road network, availability of statistical data, import regulation, import duty, clearing problems at the port, issues of multiple taxation, interference by agencies of government and so on. However, as a people we should not forget our history; we have a network that's less than 10 years, starting point was half a million subscribers; within 10 years 40 million subscribers and those are networks driven by physical infrastructure.
Revival of Nitel
The case of Nitel is very unfortunate because today, there wouldn't have been telecom in Nigeria without Nitel. Nitel provided the platform for every service provider in this country today. The question now is how come the one that played such a legacy role has become the one that plays behind the scene? That's the question I keep asking. In spite of the infrastructure of Nitel, in spite of the greatness of the potentiality of Nitel, in spite of the mileage of Nitel as regards the coverage of this country. There's no part of the country that you go to today that you don't see the footprint of Nitel; be it in the form of an old analogue exchange, be it in the form of an old cellular exchange or the form of a receiver station. I was not at that press conference because I have not been around, I have not been following the reports on this issue but it co-relates with what I said earlier. It looks like many things were not done rightly; perhaps the sale was done in a hurry, perhaps there were issues with the bidding processes, perhaps there was an issue with the disclosure element; otherwise, to me as an analyst, it looks like Transcorp met more than they prepared for on one side. To me as an analyst with due respect to all players, it looks like government did not provide the right environment for the buyers of Nitel to succeed. The concern therefore is that if Transcorp paid what it paid for Nitel, which in some quarters have been said is too high and in some quarters too low, no matter what; if factors militating against their success are not dealt with, no matter who buys Nitel tomorrow, the same thing will happen. So, there are some fundamental issues that should be addressed on the part of Nitel. If government has decided to sell Nitel, they should do that with a plain mind. They should not sell it on one side and tie it down on the other side. It will kill the company. We all blame Transcorp for Nitel's failure without stopping to look at the basic issues there. The case of Transcorp is something that must be addressed with plain mind. Government must be honest about it and of course, they owe the public some explanations on why certain things went the way they did with Nitel. It got to a point where Nitel couldn't even pay its wages. There's more to it and am saying again, if factors that led to inability of Transcorp to deliver NITEL are not dealt with precisely, rightly and honestly, same thing will happen again. And again I maintain 'government still owes the public some explanations on what happened there. So, on that note I would say that we cannot isolate the government from what happened to Nitel. The records are there, allow Nitel to make public names of people who owe them. I believe that with the right support to the buyers of Nitel, the potentials of Nitel are going to manifest.
CNSS and Outsourcing
It is a common practice all over the world. You can not keep all needed skills or all operations in-house. There is no individual company that can provide all its requirements in all areas; it is becoming more popular because the networks are growing and they need to turn around service delivery since it is on high demand. What you will see in the future is the outsourcing of airtime; you will begin to see virtual operators who will not be licensed holders, who will not be service operators; who will sell the services of licensed operators. It's already happening in other parts of the world. And so what we do in CNSS is to strategically position ourselves to be able to provide rightful engineering outsource support for network operators.
Non individual service providers can provide all the necessary resources to drive a network. It is a case of individual companies building the infrastructure and leasing to service providers. It is a common practice in industries of developed countries and I see it as a good feature. For example, today the challenges that are faced by a number of our members include access to site, security and maintenance of site. If the site is owned by a third party, it is the obligation of that owner to ensure uninterrupted availability of service. Certain burdens are taken off the back of service providers and so they can face expansion, organization of quality, provision of value added services and so on. Am glad that the industry is opening up to outsourcing and I believe it will help in its development and sustainability. Even the roads are outsourced-government gives them to people to maintain so that they are not abused and that's evident in developed countries.
Number Portability
No, that is not correct. We have made public statements that number portability is accepted. Number portability is something we know, it is a common practice all over the world, it is a feature that can be supported by networks. But we have said that the approach to the introduction of number portability cannot be done on the pages of the newspaper; it must be all inclusive because at the end of the day, it is all networks in one network and we do expect that there'll be stakeholders' involvement-every participant, every stakeholder, every operator in the industry will have a role to play in this process. There's the commercial, engineering and also the administrative part and all should be at work to make this a reality. This is not something that should be jumped into; we must plan and work together-operators, regulators and the consumers. Also, there's an associated cost in providing number portability. It's not something you just dump on service providers; everyone has a business plan. As an association, we've expressed interest, it's a feature that's come to stay; we've agreed to go with it and it needs to be given the right approach.
NCC, Digital Encode Support NITRA Innovative Tech Forum On Post-COVID-19 Strategies
The Nigerian Communications Commission (NCC), Nigeria's telecommunications regulator and Digital Encode, Cybersecurity and Compliance advisory company, have indicated interest to partner with the Nigeria Information Technology Reporters Association (NITRA), the national umbrella body of ICT reporters, as it organizes a forum that will x-ray the industry's future plans for ICT growth post pandemic era.
The event, slated to hold on October 15, 2020, will seek to discuss the needs for a fortified ICT sector after the COVID-19 era, and the level of preparedness of ICT stakeholders to embrace the challenge of being pivotal to the stability and growth of all other sectors.
A statement from NITRA National Secretariat in Lagos indicates that due to the pandemic and need to observe the COVID-19 protocol on social distancing, the event will be held via a Webinar.
This year's theme, "Multi-stakeholder Approach To National Recovery Post-Pandemic", is in line with the annual event's generic theme, 'NITRA Innovative Tech Forum', a contribution by NITRA to the development of Information and Communication Technologies (ICTs) innovations and policies in Nigeria.
Prof. Umar Danbatta, executive vice chairman, NCC is expected to deliver the keynote speech at the event and will throw more light on Federal Government's plans, programmes and policies on post-pandemic strategies using ICT.
Dr. Adewale Obadare and Dr. Seyi Akindeinde, founders of Digital Encode, while accepting to support the event expressed their readiness to offer their expertise in Cybersecurity for organisations to prepare against cyber- attacks with the new normal.
They will also highlight areas that are high risks that need fortification in terms of cybersecurity.
Speaking on the event, Mr. Chike Onwuegbuchi, national chairman, NITRA, noted that as the COVID-19 pandemic continues to leave its negative trails across the globe, economic reboot for countries will not only depend on how well they readapt to the new normal, but also more on their recovery plans.
According to him: "While the federal government has consistently expressed its willingness to set all policies in place to engender growth, and accelerated implementation of these policies, private sector firms have also shown great hunger for the task ahead in post-COVID-19 era.
However, the question that needs to be answered is whether all stakeholders are ready for the required task ahead."
The event will also offer participating companies opportunities to publicize some of their individual efforts at contributing to reacting a soft landing or lifeline for SMEs and other ancillary companies as the pandemic threatens their survival.
Digital Encode is a multi-award winning and leading consulting and integration firm that specializes in the design, management, and security of business-critical networks, telecommunications environments and other Information Technology (IT) infrastructures.
NCC Threatens Illegal Users of GSM Boosters with Arrest, Prosecution
Nigerian Communication Commission (NCC) has warned telecom consumers to desist from using illegal GSM boosters.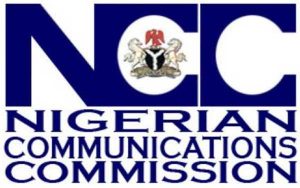 The commission also said that anyone caught using a GSM booster without obtaining approval of a duly licensed network operator will face arrest and prosecution.
GSM boosters are devices that transmit and receive telecommunications signals and can therefore interfere with other radio frequency equipment.
Ikechukwu Adinde, director, public affairs, NCC, said in a notice published on NCC website, that only licensed network operators are allowed to use GSM boosters.
The booster, also known as amplifier or repeater is made up of three main elements – exterior antenna, amplifier, and interior antenna.
They form a wireless system to boost cellular reception
"Members of the public should note that, willful interference with any wireless telegraphy is an offence under Section 16 of the Telegraphy Act, 2004,"it said
The agency said it will not condone any flagrant breach of this law.
It has also enforced measures to prosecute offenders.
Accordingly, monitoring mechanisms have been put in place and anyone caught using a GSM booster without obtaining approval of a duly licensed network operator will face arrest and prosecution.
"Any member of the public with useful information regarding the illegal use of GSM Boosters should contact the Commission on 09-4617000/7351 or send an email to [email protected]," the notice said.
"Individuals desirous of using GSM Boosters should note that they can only do so in conjunction with licensed network operators," it added.
Tizeti Selects Nokia to Provide LTE Fixed Wireless Access Solution for High-Speed internet Services in Nigeria
Tizeti announced that it selected Nokia's Fastmile Long Term Evolution (LTE) technology to enable usprovide superior internet services to over 1 Million subscribers in Port Harcourt, Edo and Ogun in Nigeria.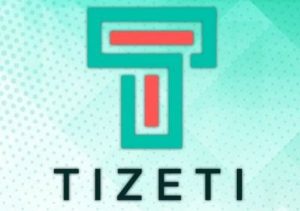 Tizeti will deploy Nokia's AirScale Base Station TDD-LTE and FastmileFixed Wireless Access (FWA) gatewaysto deliver premium internet and Virtual Private Network (VPN) services to Residential, Small and Medium Enterprises (SMEs).
The solution will also enable Tizeti'sto deliver a more robust, high-speedinternet service to subscribers and the flexibility to seamlessly evolve to 5G Fixed Wireless Access when needed.
Nokia's FWA solution enables Tizeti to fast-track broadband access and provide a best-in-class broadband experience to its subscribers.
Nokia'sAirScale Base Stations ensure high-quality connectivity and coverage and enablesTizeti to evolve the network in line with customer demand.
Nokia'sFastmilegateways connect wirelessly to the existing network to createa fastbroadband connection and enhanced Wi-Fi experience in the home.
The Nokia Network Services Platform will help Tizeti to simplify operations and quickly respond to changing market demands.
Kendall Ananyi, Tizeti, said:"We are committed to providing the best-in-class network experience to our subscribers. We are confident that Nokia's proven technology and expertise will help us differentiate our services based on quality. This a crucial project for us as it introduces LTE in our networks and allows us to bring new and innovative services to our subscribers."
Eniola Balogun, Nokia, said:"We are thrilled to work with Tizeti on the initiative to upgrade their network to bring the latest products and services to its subscribers. Nokia Fastmile will help Tizeti to cost-effectively enhance the customer experience.
The project will also enable them to delight their subscribers by providing more reliable data services.
On the other hand, Tizeti will benefit by adding new revenue streams."