I4J Will Create Mega ICT Companies-Ajayi
Engineer Lanre Ajayi, president of the Nigeria Internet Group (NIG) and managing director, managing director of PiNet Informatics is
an advocate of cheap and affordable bandwidth. He is listed one of the icons of Information and Communication Technology in Nigeria. Ajayi spoke to chike onwuegbuchi and hilary okeke.
Internet for Jobs (I4J) initiative
I4J is an initiative of the Nigerian Internet Group designed to use the internet as a platform for creating jobs.
That is the primary objective of I4J but there are so many other auxiliary objectives. As a matter of fact, the vision of I4J is to make Nigeria an information society where the citizens are engaged in knowledge driven activities. So, in the process of doing that we believe that jobs will be created and the society will be transformed into an information society. We are killing two birds with one stone; we have come to transform the society from the present state into information driven one and at the same time create knowledge driven jobs for the people. We launched the initiative last year. It was launched by the executive vice chairman of Nigerian Communications Commission (NCC) and the director general of NITTDA and between then and now; there has been tremendous progress on the initiative. We have established promoters for the initiative, people who have accepted to commit themselves to promoting the initiative and they are basically representatives of various sectors of the economy; in other words, it is a multi-sector partnership. The civil society is going to be represented in the partnership by the Nigerian Internet Group while the Government is going to be represented by the NCC and NITTDA; the private sector is represented by Zenith Bank. So, put together, a multi-sector partnership to promote I4J. We are very pleased with the level of success of the I4J today. We have not actually commenced activities in full but all preparations for the commencement have been made. What I mean by commencement is when people, organizations, government, establishments, actually start applying for I4J and their applications are reviewed and we admit them into the programme and they start putting their services online. The objective is that government services should be online and private ones too. We believe that when services are put online, the people who are engaged in these activities are being given some jobs to do and by that, very creative minds, bright and vibrant entrepreneurs will have an opportunity to come up with innovative services on the internet. We are pleased with the rate of development of the I4J so far.
Commencement of activities
Well, I will say we just started doing that. I'm sure you saw our adverts on that; we've advertised requesting for applications and those have started coming in. What I mean is that we have not started giving grants; the intention is to give grants to those who have viable and qualified projects. So, we have advertised for beneficiaries to apply and we have gotten good response from all over the country: Port-Harcourt, Lagos, Abuja, Kaduna, Kano and so on. People have started applying for I4J. We still expect more applications then review, admit qualified ones into the programme, secure grants for them from sponsors and hopefully in the near future, we will start seeing services in Nigeria online. We hope that with I4J, we will be able to create mega IT companies in the mode of Yahoo, Google, and Amazon.com. They don't have to start big; they only have to be creative. They can start small and grow big. We know we have very talented people in this country, they only need to be motivated and that motivation is what I4J is trying to give to various creative entrepreneurs and even government departments.
Government Services not Online.
We realized that lack of awareness is one of the biggest challenges to the availability of government services online. To start with, many people in government do not see an urgent need to put their services online. Secondly, even those who have seen the advantages of doing that do not know how to go about it. Putting services online makes organizations more efficient, it cuts cost, it's cheaper for organizations to put their forms online than printing them and it is also cheaper for the users to download them from the internet other than going to obtain them in person. The lack of awareness is in two ways: first is the lack of awareness of its benefits and the second is the lack of the capability to put those services online. I4J will intervene in these areas, create the right awareness on the benefit of putting services online and also help government organizations build capacity on how to achieve this. Infact that is one of the methodologies of I4J. We will be assisting government departments, individuals, entrepreneurs, businesses, etc to put their services online. Putting services online goes beyond just setting up a website. Most websites you see in the country today are just informational sites where people just get information about organizations. When we talk about putting services online, your website should be transactional; people must be able to transact business on that website-buy your services, pay for them; if it is an electronic good, get it delivered instantly, if it is a physical good, get it delivered by courier. Those are the things we are looking at. There is no reason why you cannot buy goods online from the comfort of your home, there is no reason why you cannot fill government forms online. It is being done everywhere in the world and hardly being done in Nigeria. Most of the things we go out to do can be done from t comfort of our homes or offices, that is the power the internet has given us but it is not happening in Nigeria. So, those are the things I4J is set to address and I'm hoping that while addressing those challenges, while creating those opportunities, jobs are being created.
Broadening and Making Internet More Affordable
In 1995 when the Nigerian Internet Group was formed, one of the major objectives was to promote internet access by Nigerians. There campaigns have been successful because due to their efforts, the first set of ISPs was licensed by government. Initially, government was very reluctant but due to the campaigns by NIG through seminars, symposiums, etc; government saw the importance of the internet and licensed some ISPs. Between now and then, internet access has tremendously improved in the country. It is still largely concentrated in the cities and even in the cities we are still paying about $100 per month for dial up whereas in other countries they pay about $50 per month for broadband. So we are paying too much for internet access and it is not even going to the rural parts of the country. NIG spent a good part of its years promoting access and that is surely improving and will get better with time. We have reasons to believe that. We shifted our campaign a bit away from access to content. If you have access and you don't have the appropriate content, the access will be grossly under-utilized, users' demand will drop. But where there is content, there will be need for that access. We then decided to look at content and it is in attempt to promote local content that we designed I4J. So, I4J is killing so many birds and not just two. It is creating opportunity for development of local content as well as creating IT jobs for Nigerians and will transform our society into a knowledge driven one, an information society. Local content is very crucial; once you have it there will be intense demand for access. People in the rural areas will struggle for access too and someone will give that access to them. I can tell you that some of the things that should be done to improve access are already being done. For example, the NCC commenced the Unified Licensing Regime about 2 years ago. The essence of that is that all the service providers can provide any service. In other words, the ISPs can do voice, the PTOs and GSM companies can do internet. As a matter of fact, some of the GSM operators are already gearing up to start full internet provision. The 3G is essentially an internet service enhancement; it is just giving you a faster internet. Some of them are preparing to roll out Wimax, some are doing e-video and some are even making more from internet than voice. Those are the things that will drive access, just imagine if a GSM company decides to roll out Wimax even in an existing base station. Most of them have these base stations all over Nigeria including the rural areas. Within a short time, the whole country can be covered by Wimax and everyone will have internet access and I'm sure it will happen just like it did with telephone access. If that can happen with telephone, given the right technology broadband services can also be deployed. We are not too worried about access; we know it is not very good at the moment but in a couple of years, it will be available. Then the question arises, what are the people using this access for? If there is no local content, the access will not be optimized; we would just keep downloading information from abroad and not able to push any out and information can create wealth. So, we are now focusing on promoting local content and when that is developed, jobs will be created and that is the logic behind the I4J initiative.
ISPs and Sharp Practices
Honestly, if internet links are not shared, very few people will be able to afford the internet because it costs the ISPs a fortune to procure bandwidth. The need arises to share the bandwidth amongst many people as well as the cost. If people want to get dedicated links, yes they will get faster access but they should also be ready to bear the cost. It still boils down to the fact that the cost of internet access is high. I do not think those ISPs are over profiteering. If they were, they would have grown tremendously. But they should endeavour to tell their customers the truth; if bandwidths are being shared, they should know. Most of the access will remain shared because that is what is affordable; what is needed to be done is to bring down the price of international bandwidth and to keep our local traffic local so that we do not have to pay the cost of international bandwidth for traffics that are local and all costs should be minimal. A way to achieve this is to create competition. Presently, the SAT3 cable is the only one entering Nigeria and the only alternative is the satellite. There is the need to build alternative cables. I'm glad to note that alternatives are being built now. We have the GLO1 and the Main Street1 cable coming on board to compete with SAT3. A lot of people are gearing up to roll out Wimax. If we have cheap international bandwidth and are able to efficiently distribute access, then we are right on track. The GLO cable and the Main Street cable are going to connect to other parts of Africa and Europe and these are built by Nigerian entrepreneurs. I think we are lucky in that area to have people who think in that direction. I believe that very soon, we are going to have cheaper and better access to the internet.
NIGCOMSAT and Cost of Internet Access?
NIGCOMSAT is certainly relevant. I talked about cable but regrettably, cable cannot cover the whole country. So, the satellite will be there to fill the gap. Wherever the cable cannot get to, the satellite will cover. The existence of NIGCOMSAT is a welcome development but unfortunately, I have a problem with their business model. NIGCOMSAT is a satellite company that should be selling bandwidths to operators. But it now wants to compete with operators by selling bandwidths to end users. That is a business model that is not known to work in most of the cases. If NIGCOMSAT had been selling bandwidths to existing operators, there would have been more business. The efforts they should have used in selling their existing bandwidths are now channeled into the setting up of infrastructures to compete with operators. Those operators now perceive them as competitors and would not want to do business with them. But they have an advantage, they have a good product. The objective of having a company like NIGCOMSAT is fine but the business model has to be reviewed. So, the satellite would always be required but the cost and quality may not be comparable to the cable. It should be there as an alternative and not necessarily the primary source of access to the internet. Both means have advantages and associated disadvantages.
NCC Arrests Man for Hacking into DSTV System
Nigeria Copyright Commission (NCC), has arrested one Mr Aliu Olalekan, for allegedly hacking into DSTV system and watching the channels free without subscription.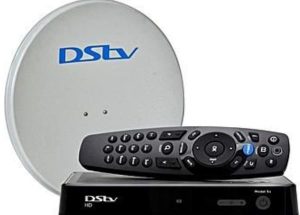 Mr Matthew Ojo, NCC Director in the Lagos Directorate Office said this while speaking with newsmen in Lagos, on Tuesday.
He said that the suspect used to watch DSTV channels free without subscription on his Android phone via an app which he downloaded on google play store.
"This suspect distributed the know-how to his telegram followers and on his blog with the aim of gaining more followers and viewership on his blog and makes more money through google ad-sense.
"The operation was based on surveillance which had earlier been carried out by the Multi-choice team and verified by a copyright inspector, " he said.
He added that the arrest was made in collaboration with a team of copyright inspectors led by the Head of Enforcement Department, Mr Charles Amudipe.
Others included; a team from Multichoice Nigeria led by Mr Umar Ibrahim and policemen from Lagos Command Headquarters, Ikeja.
Ojo said that the joint team conducted an anti-piracy operation at the premises of the culprit in Amukoko, Lagos.
According to him, the suspect was contacted on phone by a member of the operation team on the disguise of patronising him. "The suspect came out to meet the caller and in the process of discussion, he was apprehended.
"The suspect took the team to his resident. The squad paraded his one-room apartment and recovered his laptop and phones used in perpetrating the ungodly act. "He was arrested and brought to the copyright commission office for further investigation, " he said.
Ojo said that, on getting to the commission's office, the statement of the suspect was taken and the inventory of items seized from him taken. He said that investigation on the matter was still ongoing and if found guilty the suspect will be charged to court.
NCC, Digital Encode Support NITRA Innovative Tech Forum On Post-COVID-19 Strategies
The Nigerian Communications Commission (NCC), Nigeria's telecommunications regulator and Digital Encode, Cybersecurity and Compliance advisory company, have indicated interest to partner with the Nigeria Information Technology Reporters Association (NITRA), the national umbrella body of ICT reporters, as it organizes a forum that will x-ray the industry's future plans for ICT growth post pandemic era.
The event, slated to hold on October 15, 2020, will seek to discuss the needs for a fortified ICT sector after the COVID-19 era, and the level of preparedness of ICT stakeholders to embrace the challenge of being pivotal to the stability and growth of all other sectors.
A statement from NITRA National Secretariat in Lagos indicates that due to the pandemic and need to observe the COVID-19 protocol on social distancing, the event will be held via a Webinar.
This year's theme, "Multi-stakeholder Approach To National Recovery Post-Pandemic", is in line with the annual event's generic theme, 'NITRA Innovative Tech Forum', a contribution by NITRA to the development of Information and Communication Technologies (ICTs) innovations and policies in Nigeria.
Prof. Umar Danbatta, executive vice chairman, NCC is expected to deliver the keynote speech at the event and will throw more light on Federal Government's plans, programmes and policies on post-pandemic strategies using ICT.
Dr. Adewale Obadare and Dr. Seyi Akindeinde, founders of Digital Encode, while accepting to support the event expressed their readiness to offer their expertise in Cybersecurity for organisations to prepare against cyber- attacks with the new normal.
They will also highlight areas that are high risks that need fortification in terms of cybersecurity.
Speaking on the event, Mr. Chike Onwuegbuchi, national chairman, NITRA, noted that as the COVID-19 pandemic continues to leave its negative trails across the globe, economic reboot for countries will not only depend on how well they readapt to the new normal, but also more on their recovery plans.
According to him: "While the federal government has consistently expressed its willingness to set all policies in place to engender growth, and accelerated implementation of these policies, private sector firms have also shown great hunger for the task ahead in post-COVID-19 era.
However, the question that needs to be answered is whether all stakeholders are ready for the required task ahead."
The event will also offer participating companies opportunities to publicize some of their individual efforts at contributing to reacting a soft landing or lifeline for SMEs and other ancillary companies as the pandemic threatens their survival.
Digital Encode is a multi-award winning and leading consulting and integration firm that specializes in the design, management, and security of business-critical networks, telecommunications environments and other Information Technology (IT) infrastructures.
NCC Threatens Illegal Users of GSM Boosters with Arrest, Prosecution
Nigerian Communication Commission (NCC) has warned telecom consumers to desist from using illegal GSM boosters.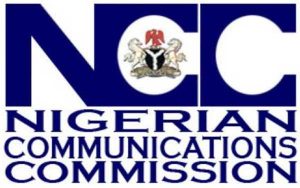 The commission also said that anyone caught using a GSM booster without obtaining approval of a duly licensed network operator will face arrest and prosecution.
GSM boosters are devices that transmit and receive telecommunications signals and can therefore interfere with other radio frequency equipment.
Ikechukwu Adinde, director, public affairs, NCC, said in a notice published on NCC website, that only licensed network operators are allowed to use GSM boosters.
The booster, also known as amplifier or repeater is made up of three main elements – exterior antenna, amplifier, and interior antenna.
They form a wireless system to boost cellular reception
"Members of the public should note that, willful interference with any wireless telegraphy is an offence under Section 16 of the Telegraphy Act, 2004,"it said
The agency said it will not condone any flagrant breach of this law.
It has also enforced measures to prosecute offenders.
Accordingly, monitoring mechanisms have been put in place and anyone caught using a GSM booster without obtaining approval of a duly licensed network operator will face arrest and prosecution.
"Any member of the public with useful information regarding the illegal use of GSM Boosters should contact the Commission on 09-4617000/7351 or send an email to [email protected]," the notice said.
"Individuals desirous of using GSM Boosters should note that they can only do so in conjunction with licensed network operators," it added.