Hitv Exceeds 100,000 Subscriber Base
Hitv has recorded over 100,000 people on its subscription base with a further promise to give customers value for money through compelling content and technical quality.
Owned by Entertainment Highway Limited, it commenced transmissions on February 1, 2007 with a pledge to providing qualitative, informative and entertaining content to Nigerians at affordable rates, all aimed at serving as a catalyst for the growth of the entertainment industry in Nigeria.
Olumide Amure, chief operating officer of the company, disclosed that an unprecedented patronage has propelled the subscriber base from 25,000 in August last year to 47,000 in December; over 70,000 in February 2008 and 122,000 at the end of July 2008.
Amure said that having overcome such start-up challenges as freezing of satellite signals and late kick off of live matches, the platform is poised to offer subscribers quality services having invested heavily in equipment and infrastructure, as well as recruitment of tested hands.
The firm's phenomenal growth, he said, has been driven largely by such crucial elements as robust technology, compelling content, competitive pricing, aggressive marketing, financial clout and management savvy.
He said the company has strengthened its technical base, adding that over the next 12 months, the company will be adding more content in different areas of interests to customers such as sports, movies, news and entertainment.
Hitv operates on two platforms – the cable service, which is currently in operation in Lagos only, and the satellite Direct-To-Home (DTH) service, which is available all over the country.
The station jolted the Nigerian broadcasting market when in 2006; it won the rights to the English Premier League for three seasons, and the Spanish Liga for the whole of Africa. It became the first television platform in Africa to deploy the new terrestrial pay per view decoder system technology known as the MMDS Hypercable, which makes pay TV viewing cheaper.
Since Wednesday, August 15, 2007, Nigerian viewers, who waited for 15 years to have access to affordable pay television, started enjoying the pleasure of watching their soccer idols live on three Hitv channels – Hi-Soccer, Hi-Sports and Hi-Sports 2, and two additional channels on standby just in case several matches are played simultaneously.
Overall, Hitv made a hit in content development when its parent company acquired the broadcast rights to the English Premier League for three seasons beginning from the 2007 season. The company clinched Package A of the EPL offerings, which gave it the right to beam live 80 percent of the games totaling 380 matches a season and eight per week.
For the 2008/2009 season which gets underway August 15, the firm has acquired new wardrobe for its presenters and analysts, built two new sets to accommodate more analysts and added more commentators for prompt analysis of games. There will also be audience participation and feedback through live contributions to ongoing matches, as well as SMS competitions.
In thanking its subscribers for their patronage, Amure said the company will consistently respond to meet the wishes of consumers, adding that the transformation of the country's television and broadcast industry remains on course from content to programming, and technology to platforms.
Dragon's Den: From Classroom of Fire, Cash
Episode 3 of the Dragon's Den was packed with more dramatic energy, more ambitious smooth-talking entrepreneurs, and more ruthless dragons.
The first entrepreneur Aniekeme Friday Bassey came in search of 8 million naira in exchange of 20% equity in a business he believed would solve Nigeria's electricity problem for good. He came hoping to convince the dragons to invest in a business that would make wind turbine power-generating sets available in Nigeria. He revealed that the wind turbine apparatus generated up to 2 mega watts of electricity, and was currently being employed in Europe, where this technology is responsible for generating more than 40% of the continent's energy.
Femi Tejuoso's question initiated his undoing and before long, it was obvious that this entrepreneur's idea was not only unoriginal to him but he lacked faith in his business plan. He was sent home with only a piece of advice from Ibukun Awosika.
Emmanuel Achukwu barely escaped being scorched by the infuriated dragons who felt enormously insulted by his bizarre demand for 5 million naira in exchange for 60% equity in a company that would specialize in writing business plans for other businesses when the business plan he had presented to the dragons for this business was flawed by an overwhelming dose of mediocrity, incompetence, and severe lack of any fundamental knowledge in the art of business writing.
It was not long before this entrepreneur went crashing down with yet another advice from Awosika, "please don't try again. Go back to school. Make yourself more qualified to do this kind of work- but for now, you don't have a business."
The third entrepreneur, Alao Olatunji had the idea of starting what he dreamt was a 'Modern Day Carwash', and in order to turn his dream into an growing enterprise, he requested for 31 million naira in exchange of 70% equity.
During his presentation he had revealed his plans to roll out a bouquet of car-washing services under the glam titles 'Flexi', 'Supreme', 'Instanta' etc. He pegged the prices for his services at N1, 000.
Attacks came from Chris Parkes, Awosika and John Momoh and Olatunji could not keep up. He lost out!
Michael Ijegwua and his partner Idu Paul went into the den, looking smart, and confident that they were going to secure an investment in a business they had tagged the "Mobile Aided Mail-Box", which was ear-marked to provide a service that would replace the conventional Private Mail Box (PMB) addressing system with a subscriber's mobile phone number. The idea sounded very brilliant but confusing at first.
However, on closer examination the Dragons discovered it was just a value added service which would prove profitable if only they made plans to work with the postal agency to introduce this concept to their subscribers.
They opted out.
The fifth entrepreneur, Walter Asikaro, the chairman of Consolidated Gems Limited, came to expand his business of exporting rough and processed gem stones with a 6 million naira investment from the dragons. But his undoing was not being able to convince the dragons on the legality of the business. He lost out!
Abiodun Bolaji came to ask for 6 million naira in exchange for 60% equity in his refuse disposal business. But indications that he would use bribery to advance his business put the dragons off whom of course, opted out.
The seventh entrepreneur, Jumobi Daniel and his "Jumoby Fruity Eatery" left a fruity taste in the den when he came asking for 5 million naira in exchange of 30% equity in his business, an outlet where fruits can be savored by customers all day long
The dragons on a closer look discovered that his business plan was not feasible, and his idea was not well-researched. They advised him to allow his business to grow from bottom upwards instead of jumping from start-up to becoming a conglomerate.
However, he went home with Chris Parkes 1Million Naira advice only after the dragons had opted out.
iTunes and Rick Dees Shows: Two Peas in Pod
hilary okeke
iTunes download radio show has been launched by Premier Radio Networks, a subsidiary of Clear Channels Communications; and will debut on top 40 radio stations in America.
The three-hour weekend music countdown show will feature the 30 most downloaded songs in America as featured in iTunes Store.
Hosted by Alex Luke, iTunes director of music programming, the show will be transmitted on Saturdays and Sundays, from Los Angeles, where Luke will interview high profile music artists.
The show will also feature a celebrity playlist and iMixes created by iTunes Store listeners.
Music fans in Nigeria however, can have a delightful music experience on the Rick Dees Weekly Top 40 music show, originating from California.
Rick Dees is broadcast every Saturdays and Sundays on the Cool FM 96.9 dial.
Countdown usually begins on Saturdays at 12pm, going all the way down to number 21 while the Top 20 countdown continues the next day, same time.
The Top three songs on this week's countdown are Leaving by Jesse McCartney, I Kissed a Girl by Kate Perry and Pocketful of Sunshine by Natasha Bedingfield.
So, music lovers in Abuja, Lagos and its environs who may not have access to the iTunes Download show; can tune into Cool FM on weekends for same wonderful music experience on radio.
UBA Launches 'RED Radio', New Online Entertainment Platform
United Bank for Africa, (UBA Plc), Pan- African financial institution, has continued to lead in innovation with the launch of its dynamic and creative Online Radio channel – RED Radio.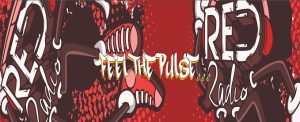 RED Radio, powered by UBA is a lifestyle web platform that has been set up to inform, educate, entertain and to bring to the fore, the best of Africa.
Much like its sister platform, REDTV, RED Radio is expected to showcase the best in lifestyle, entertainment, music, news, comedy and fashion.
Speaking on the launch of RED Radio, Tony O. Elumelu, group chairman of UBA,  applauded the creative initiative, emphasising that UBA is a financial institution always ready to support  creativity and entrepreneurship. The 2020 Time 100 most influential person in the world who has committed USD100 million to empowering young entrepreneurs across Africa said about RED Radio, "Creativity and innovation are a powerful combination and every detail in an art piece is important and meaningful. This applies to growing businesses and budding entrepreneurs. You will encounter challenges, like I did, but each experience is a lesson that brings you closer to your goal. That is the beauty of creativity."
Continuing, Elumelu remarked, "There are many ways to make something beautiful, to make a sound interesting or to bring a story to life. You can define your expression, and today, as UBA's RED Radio launches, I wish Bola Atta and her enterprising team many successes through this beautiful medium of expression."
In appreciation of the support of UBA Group Chairman for the exciting creative initiative, Bola Atta, UBA's group head, Corporate Communications, said 'just like, REDTV which is Africa's leading  online entertainment network, RED Radio is positioned to fast become the foremost online radio platform in Africa'.
Also expressing his delight, UBA's Brand Ambassador and star boy, Wizkid, said, "I am never too busy for my UBA family as he granted an exclusive interview on one of the station's flagship shows 'On the Street' where he spoke extensively about his upcoming album and what his fans should expect from him in the coming weeks.
RED Radio promises to bring rich and engaging content that will keep its audience coming back constantly for vibrant and robust entertainment. Listeners can tune in to www.itsredio.com 24/7.
Battle of The Reds As Liverpool and Arsenal face off at Anfield
It's another weekend of football and football fans can look forward to the best football action from the Premier League, La Liga and Serie A on SuperSport.
In the Premier League this weekend, Liverpool and Arsenal will face off at Anfield on the evening of Monday 28 September, at 8:15pm on SS Premier League. The Reds and the Gunners are set for an explosive encounter which will feature prolific African goal scorers such as Mohamed Salah, Sadio Mane and Pierre-Emerick Aubameyang.
Liverpool will be looking for revenge against Arsenal, given that the teams' last two meetings have both gone the way of the London side: 2-1 in a Premier League clash in mid-July and a penalty shootout triumph in the Community Shield late last month.
Other picks for Premier League this weekend are Crystal Palace vs Everton at 3pm, Brighton & Hove Albion v Manchester Unitedat 12:30pm, West Bromwich Albion v Chelsea at 5:30pm and Burnley vs Southampton at 8pm all on Saturday 26 September, live on SS Premier League.   On Sunday 27 September EPL fans will watch Sheffield United vs Leeds United at 12pm, Tottenham Hotspur vs Newcastle United at 2pm, Manchester City vsLeicester City at 4:30pm and West Ham United vsWolverhampton Wanderers at 7pm all live on SS Premier League.
The top clash for this La Liga round sees champions Real Madrid head to Estadio Benito Villamarin to face Real Betis. This will air on Saturday 26 September at 8pm on SS La Liga and SS GOtv La Liga. Los Verdiblancos have been a bogey team for the capital side in recent times, notably defeating Zinedine Zidane's side 2-1 in their last meeting in March (prior to the season suspension) to extend their unbeaten run in the rivalry to three matches. SuperSport is the only place to get English commentary from the legendary La Liga.
Barcelona will face Villarreal at 8pm on 27 September while Sevilla will face Cadiz on Monday 18 September at 8pm both on SS La Liga and SS GOtv La Liga.  Barcelona and Cadiz are back after being given the first two match days off to have extra recuperation time from last season's UEFA Champions League and Europa League campaigns.
More on La Liga this weekend will see Eibar meet Athletic Bilbao at 8pm on Friday 25 September. While on Saturday at 12 pm Deportivo Alaves will clash with Getafe, Valencia will also clash with Huesca at 3pm and Elche will face Real Sociedad at 5:30pm all airing live on SS La Liga and SS GOtv La Liga. Sunday 27 September SS La Liga and SS GOtv La Liga will air Osasuna vs Levante live at 11am, Athletico Madrid vs Granada at 3pm and Real Valladolid vs Celta Vigo at 5:30pm.
The headline match from Serie A for this round is the Sunday night clash of Roma and Juventus at the Stadio Olimpico in the 'Eternal City'. This will air on SS Football and SS GOtv Select 1 at 7:45pm. Other matches on Sunday 27 September includes,Spezia vs Sassuolo at 11:30am, Napoli vs Genoa at 2pm and Crotone vs Milan at 5pm also live on SS Football and GOtv Select 1.
Elsewhere, Internazionale will have their first match of the season when they host Fiorentina at the San Siro in the late kick-off on Saturday evening at 7:45pm. Also on Saturday 26 September at 2pm, Torino will face Atalanta while at 5pm, Cagliari will face Lazio. Both Live on SS Football and SS GOtv Football. The weekend will conclude for Serie A with Bolongna vs Parma on Monday 28 September at 7:45pm live on SSFootball, SS GOtv Football and SS GOtv Select 1.
SuperSport promises the best of football this season as viewers on DStv and GOtv can see all their favourite stars from the African continent dominating in leagues across Europe.
Don't miss the 2020-21 football season on SuperSport on DStv and GOtv.  For the full football experience, reconnect or subscribe to any of these packages; DStv Premium, Compact Plus, Compact, Confam & Yanga and GOtv Max & Jolli for selected matches.
Also, visit www.dstvafrica.com and www.gotvafrica.com and download the MyDStv app or MyGOtv app from the iOS and Android store to upgrade, reconnect or select the Auto-Renewal option to stay connected to quality football entertainment without interruptions and for other self-service options. And while you're on the move, you can stream matches on DStv Now.
Yobe Gov Approves Employment of Staff @ State Owned Broadcasting Stations
Mai Mala Buni, governor of Yobe State has approved the appointment of experienced casual staff working at Yobe Broadcasting Corporation (YBC) and Yobe State Television (YTV).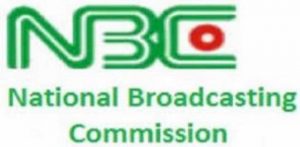 This is as part of efforts to ensure enough manpower for the on-going digitization of the two stations.
Abdullahi Bego, commissioner for Information, Home Affairs, and Culture revealed this when the officials of the Radio, Television and Theatre Art Workers Union (RATAWU) paid him a courtesy visit at the office in Damaturu.
Bego said the governor had after approving millions of naira for the total overhauling of the two stations directed for formulation of all strategies that will ensure effective implementation of the digitization process.
The commissioner also said, "His Excellency Hon. Mai Mala Buni is passionate about the digitization process of the media organizations in the state especially when it comes to equipment, staff strength and capability.
"The next step is the training and retraining of the staff of the two media organisations for efficiency in the execution of their job," Bego disclosed.
He said the casual staffs billed for employment were serving at the stations for more than eight years while others five to six years without permanent appointment letters.
"We feel it is good to employ them taking into cognizance their experience in the system and dedication to duty."
Bego commended RATTAWU among other members of the organization for their effort in informing, enlightening, and entertaining the public at all times.
Comrade Nasiru Illiya, chairman of RATTAWU, while speaking, said they were at his office to register their gratitude to the giant stride of Governor Mai Mala Buni, especially on the digitization of the two media organisations in the state.
"Sir, we are equally very grateful to note that within your short stay as commissioner of Information, we have started witnessing a positive transformation in the sector through the award of contracts worth millions of naira for upgrading YBC and YTV from analogue to digital transmission
"As I am speaking to you now, YBC is online transmission live," Illiya disclosed