ICT Helped Contain Ebola Virus in Nigeria — Minister
Dr Omobola Johnson, minister of Communication Technology, said on Thursday that Information and Communications Technologies (ICTs) were instrumental to the containment of Ebola Virus in Nigeria.
Johnson made the observation in a policy statement at the at the ongoing International Telecommunications Union (ITU) Plenipotentiary Conference 2014 (PP-14) in Busan, Republic of Korea.
A statement made available to newsmen in Lagos quoted the minister as saying that the use of Android app, Facebook and Twitter assisted Nigeria's fight to contain the virus.
According to her, with Ebola, time was very important, hence the phone app helped in reducing reporting times of infections by 75 per cent.
"Test results were scanned to tablets and uploaded to emergency databases and field teams got text message alerts on their phones informing them of the results,'' she said.
The minister said the combination of the internet and mobile cellular phones had opened up tremendous opportunities for countries like Nigeria.
She said that the steep increase in mobile use was driven by a number of factors, particularly the additional ways in which mobile phones were being used in Nigeria.
According to her, beyond conducting voice conversations, mobile phones were often the preferred channel for receiving data and for conducting transactions in Nigeria.
She said that it had made phones an indispensable tool used as cameras, wallets, shops, music players, movie screens and information or service centres of Nigerians.
Johnson said that Nigeria's policy focus was in step with the reality of the mobile internet revolution spreading across the globe.
She said that the Ministry of Communication Technology was looking to create a viable environment for the proliferation of lower priced devices.
The minister said the ministry was working to create increased investment in network infrastructure and availability of spectrum for mobile broadband.
She said Nigeria had seen mobile subscription increase from 87 million active SIM cards to more than 131 million in the last four years.
Mobile internet subscription stood at 67 million as at June 2014.
The ICT sector's contribution to Nigeria's GDP is growing and was about ten and a half per cent (10.44%) in 2013.
The sector also indirectly impacts GDP through its influence on other key sectors.
For example, in the 2013, ICTs were responsible for twelve per cent (12.05%) of the value added by the Finance and Insurance sector to GDP.
In terms of social growth, ICTs are helping Government to meet health objectives and are amplifying benefits in the education and agriculture sectors.
"The ITU's growth priority of enabling and fostering access to and increased use of telecommunications/ICTs, therefore, resonates with Nigeria both economically and socially," Johnson said.
She said that Nigeria was using telecommunications and ICTs to build a more inclusive society.
The minister said the broadband initiatives were in line with the ITU's priority of bridging the digital divide and providing broadband for all.
She said that the initiatives were cognizant of the needs of women and girls as well as other groups of the Nigerian society.
Johnson said that the ministry's policy framework was in line with the ITU Strategic Plan for 2016-2019, particularly since it identified goals and targets of growth, inclusiveness, sustainability, innovation and partnership.
AlphaBeta's Collection of $19m Monthly Revenue in Lagos Sacrilegious- George
Olabode George, Lagos politician,  has described as sacrilegious the collection of internally generated revenue in Lagos state by a private firm called AlphaBeta and earns around N7.5bn ($19 million) monthly, calling on the state government to block all forms of revenue leakages.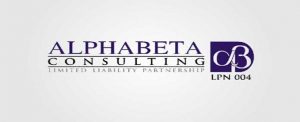 George who spoke to Arise TV said "There are so many leakages in the Lagos State Government purse. Take this AlphaBeta; who owns this AlphaBeta? What is the essence of the AlphaBeta?
Where else in the world would you have an Inland Revenue Service, who have their own staff who are supposed to go out and collect the fees, but you have an independent company to be supposedly collecting the internally generated revenue from our state?
"It grosses around N50bn (about $130m) a month and you know how much that company (AlphaBeta) is paid 15% of it, that's N7.5bn in thirty days going to the company, that is a leakage, that is sacrilegious," said Mr George, who is also a former Deputy National Chairman of the People's Democratic Party.
A few weeks ago, Oladapo Apara, former managing director of AlphaBeta Consulting LLP, had said the firm got over N150 billion as 10 per cent commission for "computing, tracking and reconciling" Lagos State's Internally Generated Revenue since the year 2000.
Apara had also claimed that the consulting firm, which was floated in the year 2000, is being operated by a former governor of Lagos State, Bola Tinubu, through proxies.
The politician had earlier called for the permanent dismantling of the Lekki tollgate along the Lekki-Epe expressway and Lekki-Ikoyi Link Bridge in the State.
When he appeared on ARISE News, he re-echoed his stance and said; "this tollgate has been going on for years now, you know how much they gross averagely a day and in a year, that would have paid off for that road" and proposed that a monument should be erected in honour of those who reportedly died in the shooting of #EndSARS protesters last Tuesday.
George criticized Tinubu and his children for "unjustifiably" controlling and having access to top state positions and businesses.
"His son Seyi controls the whole signage for Lagos. Everybody who wants to put up an advert on any signboard you go to his company alone, is that justifiable, does that make any sense and you think people will not know.
"The first shopping mall, which was a pride to all of us in Lagos was constructed by Brigadier Mobolaji Johnson during his tenure, they demolished it, you know what is there now, Seyi Tinubu is keeping his private personal horses there, where is that pride, where has our heritage gone," he said.
ExxonMobil to Sack 14,000 Staff as Oil Struggle Persists
There are indications that not less than 14, 000 staff of ExxonMobil will lose their jobs as fall in global price of crude oil persists amid fresh Covid-19 lock downs.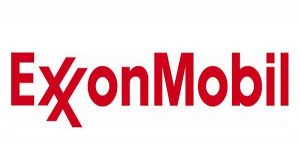 Casey Norton, ExxonMobil spokesman, who gave the hint, said the global oil major in a statement disclosed that it plans to cut 15 percent of its global workforce,
According to him, the total reduction means the company will reduce its workforce by about 14,000 people, split between employees and contractors from year-end 2019 levels.
The cuts will come through attrition, targeted redundancy programs in 2021, and scaled-back hiring in some countries.
Exxon Mobil along with other oil producers have been cutting costs due to a collapse in oil demand and prices, as well as untimely stalk on new projects.
Nigeria is one of ExxonMobil biggest operational bases in oil and gas exploration and production globally.
This development will be another setback for the industry, after Shell announced 9,000 job cuts globally, which includes Nigeria, and the announcement by Chevron that it plans to reduce its staff strength in Nigeria by 25 per cent.
BP Plc plans to slash 10,000 jobs, and Chevron Corp. has announced around 6,000 reductions.
However, while making the announcement in a statement, the company disclosed that, the highest job cut will come from its headquarters in Houston.
A breakdown of the development include 1,900 U.S. jobs majorly at Houston, the headquarters for its US oil and gas businesses.
There will be layoffs previously announced in Europe and Australia and reductions in the number of contractors, some of which have already taken place.
The staff reduction is part of the latest effort by Darren Woods, chief executive officer, to curtail spending and halt the worst string of quarterly losses since Exxon assumed its modern form with the 1999 takeover of Mobil Corp.
According to the statement, "These actions will improve the company's long-term cost competitiveness and ensure the company manages through the current unprecedented market conditions."
Fresh Concerns in Nigeria as Crude Oil Price Slumps below $40
The price of Brent, the benchmark for Nigeria's crude oil, fell below $40 per barrel to a four-month low of $37 on Thursday, raising fresh fears of another price collapse as countries in Europe announced a new rash of lockdowns on the back of a second wave of the COVID-19 pandemic.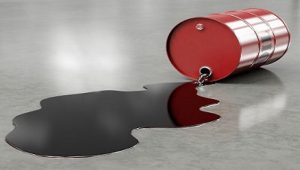 Brent dropped 3.5% to $37.75 a barrel in London, being the lowest since May, while US crude dropped by 3.6%, to $36 as supply continued to outstrip demand.
With the United States recently cutting its import of Nigeria's crude oil, the country, which depends on it for a huge percentage of its foreign exchange earnings, has been looking to Asia, mostly China and India, and a number of European countries to buy the commodity.
The falling prices will negatively affect the financial stability of the country's 36 states, which are heavily dependent on federal allocations to pay their bills.
Unless the drop in prices is halted, it will also hamper the implementation of the federal budget, even after the government at the centre recently reviewed it for the year.
The majority of Nigeria's foreign exchange earnings come from oil and a crash in global oil prices would lead to a drop in the country's fiscal revenues putting pressure on its overall budgetary balance.
As the lockdown begins to take effect across Europe, particularly Germany and France, demand for oil weakened resulting in a deterioration of the price of white oil products.
Libya currently produces 680,000 bpd and expects production to rise to 1 million bpd in the coming weeks, a development that has created an additional headache for the Organisation of Petroleum Exporting Countries (OPEC) and its allies.
The international oil cartel plans to reduce production in January 2021 from a recent 7.7 million barrels per day to about 5.7m barrels per day and is scheduled to meet on November 30 and December 1.
If the fall continues, it will also negatively impact the 2021 budget, which is currently under consideration by the National Assembly and is based on a benchmark of $40 a barrel.
Meanwhile, the Congressional Research Service (CRS), a non-partisan group which provides legislative research and analysis for the United States Congress, has said crude oil accounted for 88% of the country's $4.4 billion imports from Nigeria in 2019.
In its updated research paper titled," Nigeria: Current Issues and US Policy", authored for the American lawmakers by an analyst in African Affairs, Tomas Husted, and specialist in African Affairs, Lauren Blanchard, the CRS said Nigeria had maintained its position as the United States' second-largest trading partner in sub-Saharan Africa.
The document is to help the country's lawmakers make 'informed' decisions on key issues in the country.
"As of 2019, Nigeria was the United States' second-largest trading partner in sub-Saharan Africa (after South Africa) and third-largest beneficiary of US foreign direct investment (FDI) in the region (after Mauritius and South Africa).
"Nigerian exports to the United States are dominated by crude oil, which at $4.4 billion, accounted for 88% of US imports from Nigeria in 2019.
According to US International Trade Commission data, Nigeria consistently ranks as the top source of exports to the United States under the African Growth and Opportunity Act," it stated
However, it noted that Nigeria also remains a major regional destination for US exports of motor vehicles and refined petroleum products (e.g., gasoline), which are among the fastest-growing U.S. exports to Africa.
Agricultural products and machinery, the research group said, are other top US exports to the country, adding that Nigeria's demand also has driven growing U.S. petroleum exports to nearby Togo, a regional transhipment hub.
On the US foreign assistance globally, the document noted that the USAID allocated $451.4 million in bilateral aid for Nigeria in FY2020, nearly 90 per cent of which supported health programmes.