Illegal Courier Operators Double as Bureau de Change
The Courier Regulatory Department (CRD) of Nigeria Postal Service (Nipost), recently discovered that illegal courier operators, also operate as Bureau de Change in Benin City, Edo State.
At a recent clamp down operation on illegal courier operators by CRD in Benin, led by Dr. Simon Emeje, senior assistant postmaster general and head of CRD, said a good number of illegal courier operators in Benin have Bureau de Change and hide under the canopy to do courier business.
According to Dr. Emeje, the people who do illegal courier business in Benin are unorganized but organized in their crime ventures, because they transact their business in foreign currency.
It is important to note here that the value of courier services has become more relevant and important to both personal and business interactions especially in this information age when modern means of transportation and communication has evolved, hence courier companies should endeavour to register with CRD.
Present day courier service has wider tentacles using extensive network of men, machine and ingenuity. In Nigeria, especially in Lagos, Port Harcourt and Abuja, you can hardly cover a pole without sighting either a courier billboard advert or a courier agency.
However, the courier business in Nigeria has also attracted players who rather than follow the proper channel of acquiring courier license would go all out to catch in on the new openings in the sector without getting a license from CRD. The proliferation in the sector has become so alarming to the extent that somebody delivering a paper in a courier event last year, quoted the number of courier companies in Nigeria to be 700. The outrageous number was borne out of naivety that not all courier companies operating in Nigeria are registered.
According to her, within the same building her office (Asset Management company) is located, there are several courier companies operating in the same building.
This is the stack reality of how the industry is, where the number of unlicensed courier companies by far outnumber the registered ones.
The Courier Regulatory Department of Nipost was created as a child of circumstance to sanitize the courier industry in Nigeria and true to expectation; the department has done so much within its mean resources to bring sanity into the industry. Looking at the achievements of the regulatory body, courier operators have variously agitated that it be empowered by the government to enable it face the onerous challenges weighing it down. They argue that the regulatory responsibility handled by the CRD vide Decree 41 of 1992 is highly limited in powers and that this limitation has not allowed the department to regulate the way it should even though it has recorded breathtaking achievements in the industry .
Under the leadership of Dr Simon Emeje, the CRD has been able to transform the courier industry from the mess it was some years ago to the level it is now. However the war is far from being won though the department has been launching attacks on illegal courier companies almost on monthly basis irrespective of where the fake courier company is located in Nigeria.
The regulatory department has also reassured that more raids will be launched on some illegal courier companies already identified and penciled down for attack. The efforts of men of the CRD have saved several millions of naira for genuine courier companies who are already facing a lull in their business as a result of the economic recession.
As the year has just began, courier companies are also required to renew their licenses to enable them operate in the New Year. The activities of the fake courier operators cut down the income of the licensed ones such that many of the registered firms are facing extinction.
In the whole process, government seems unperturbed by the activities of illegal courier operators who have constantly made the pockets of registered ones to be bleeding. Illegal courier companies operate in a different world and it can only take adequate measures to be able to contend with the scourge.
TStv Lures Subscribers with N5 Daily Subscription
TStv, a local satellite television network, has said that it will on October 1, roll out pay-per-view services in 18 states to mark the country's independence on October 1.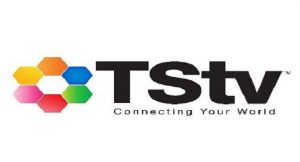 Dr. Bright Echefu, managing director of the company, who said this on Tuesday in Abuja, said that the company had surmounted the challenges it encountered after its launch in October 2017 and was better positioned to deliver quality services to Nigerians.
He said that the pay-per-view entails the minimum of N3 and maximum of N5 daily subscription per channel.
According to him, the company since 2017 went back to the drawing board to address all lapses to give Nigerians value for money and that while services will begin in 18 states on October 1, the remaining states will enjoy services from October 10.
"While we were off the radar, we properly studied the business and we have created a model to fit every Nigerian's desire. We have created the pay as you view model where Nigerians will pay only for the channels they want to watch.
"Nigerians will be able to choose their bouquet by themselves, by choosing only those channels that they want to watch and pay for with a minimal amount per pay; 108 channels are available on our platform and more than 80 of them are High Definition (HD)," he said.
Echefu also said that as a gift to Nigerians for their steadfastness and understanding, the company had made the Grande Sports Extra Channel and some other local channels free to all Nigerians for one year.
While saying that Nigerians would be able to enjoy the ability to pause the decoder when not in use for a long period, he however, said that to safeguard against abuse, genuine reasons must be given for pausing the services.
He also commended the Federal Government for giving the company the desired support to start again after the challenges that led to its failure when it was first launched.
Oreoluwa Adesakin, First Bank Staff Jailed for Stealing N49m
Oreoluwa Adesakin, a staff of First Bank of Nigeria Limited, has been convicted for fraud and handed a total term of 98 years in prison by Justice Muniru Olagunju of the Oyo State High Court.
But she will spend just seven years in jail.
Adesakin was found to have committed financial fraud against First Bank to the tune of N49,320,652.32.
She also stole $368,203.00 belonging to the bank, which she converted to her personal use.
Adesakin, before she was busted by the bank and sacked, was its Money Transfer Operator, saddled with the responsibility of effecting payments through Western Union Money Transfer and MoneyGram platforms.
The convict was prosecuted by the Ibadan Zonal Office of the Economic and Financial Crimes Commission, (EFCC), on a 14-count charge, bordering on stealing, forgery and fraudulent accounting.
One of the counts read: "That you Oreoluwa Adesakin sometime between the months of May, 2013 and November, 2013, at Ibadan within the Ibadan Judicial Division, whilst being a staff of First Bank PLC stole the sum of N25,974,116.13 (Twenty Five Million, Nine Hundred and Seventy Four Thousand, One Hundred and Sixteen Naira, Thirteen Kobo) from First Bank PLC MoneyGram Payment Naira Account, property of First bank PLC."
She pleaded not guilty to the charge.
Usman Murtala, prosecution counsel, presented every vital document and witnesses which nailed the convict.
Justice Olagunju noted that the EFCC presented incontrovertible evidence against the convict and did a diligent investigation and prosecution.
He thus pronounced Adesakin guilty of all the counts.
He sentenced her to seven years in prison without an option of fine on each of the 14 counts. The sentencing will run concurrently.
Apart from the jail term, the convict is also to restitute the First Bank, through the EFCC, all the money she stole.
The convict was arraigned April 4, 2014 by the EFCC following a conclusion of investigations against her which arose from a petition from her former employer, dated December 18, 2013.
The bank alleged in the petition that Adesakin fraudulently manipulated its Moneygram accounting and withdrew N49,320,652.32 and another $368,203.00 for herself, which the bank only uncovered while reviewing its internal account.
The EFCC was also able to establish that the convict used part of the proceeds of her crime to acquire landed properties in different parts of Oyo State.
MTN Launches 'Visitor SIM', Designed for Guests Coming into the Country
MTN Nigeria has announced the introduction of its new Visitor SIM specially designed for guests travelling into the country.
The Visitor SIM comes pre-loaded with an appealing package that includes local and international call and data bundles.
This package will enable people visiting from other countries to stay connected with their friends, family and business associates on MTN's super-fast network.
MTN VisitorSIMs are easy for inbound international visitors to acquire, activate and use, in addition to which they offer far better value than any roaming tariff.
Not available from any other operator, the service is poised to deliver convenience and the best-in-class customer experience in line with MTN's brand promise.
According to Adekunle Adebiyi, chief sales and distribution Officer, MTN Nigeria, "The new Visitor SIMs will ensure that before setting foot outside the airport, people visiting Nigeria can plug in, reconnect – to loved ones, associates, tools and information, and begin sharing their remarkable experiences, with no concern about roaming charges."
MTN Visitor SIMs are available in the arrival halls of international airports and other ports of entry.
They are valid for 14 days, which can be extended up to 30 days via MTN's self-service menus or USSD.