INEC Says NIN not Required for Voter Registration
Independent National Electoral Commission (INEC) has said that the National Identification Number (NIN) will not be a requirement for voter registration.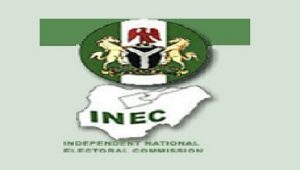 Isa Pantami, minister of Communications and Digital Economy, last week announced that NIN will be compulsory for most government transactions, including opening of bank accounts, payment of taxes and voter registration.
Pantami also said that the policy is backed by law.
But Rotimi Oyekanmi chief press secretary to the INEC chairman, told the Leadership that while INEC does not oppose the use of NIN for government transactions, the commission does not require its use for voters registration.
Oyekanmi said INEC cannot ask voters to produce NIN before they will be registered because the law did not say so.
He said, ''INEC did not oppose NIN for government transactions, including opening of bank accounts and payment of taxes, but what we are saying is that it is not stated in the 1999 Constitution
or Electoral Act which are the two official documents which guides the activities of the commission.
''What we are saying is that no government organisation can ask us to use NIN for voter's registration when the law does not say so.
''The two legal documents guiding INEC activities is the 1999 constitution and Electoral Act as amended. So as far as we are concerned, the two documents said INEC should register voters and the criteria in these document did not say INEC must ask voters or prospective voters to provide NIN for their registration," he said.
Speaking further, he said INEC will continue to register voters according to the laws guiding the conduct of the commission.
''We are not going to ask voters to produce NIN as our requirement. We are not ready to join issues with the minister but what we are saying is based on our mandate, there is no where NIN was mentioned," he said.
NCRIB Urges FG, States to Install CCTV
Nigerian Council of Registered Insurance Brokers (NCRIB) has called on Federal Government to overhaul its security apparatus and enhance collaboration with governments and institutions to end the menace.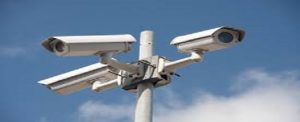 NCRIB said that insecurity is scaring away foreign investors.
The brokers said they were worried about the development and called on Federal Government to overhaul its security apparatus and enhance collaboration with governments and institutions to end the menace.
They believe that it is high time the government at all levels joined the league of developed countries who  use Information Communication Technology (ICT) to combat crime by intall CCTV in designated places.
According to them, the insecurity is  affecting economic growth.
Mrs. Bola Onigbogi, president, NCRIB, who spoke at the February  edition of the Council Members' Evening hosted by Linkage Assurance Plc in Lagos, said as a major player in the economy, it could not close its eyes to the development.
Mrs Onigbogi, who spoke on National issues: State of security in Nigeria'',  said: "As a critical player in the national economy, the onus is on the NCRIB to express grave discomfort about the increasing spate of insecurity in the country, in spite of the government's efforts to improve the national economy generally. There is hardly a day that passes by without reported cases of kidnapping, killing, terrorism and other criminal cases that is fast making our country dreadful to live in. This has reached a preposterous dimension and is adversely affecting the pace of economic growth as genuine foreign investors are scared putting their money into the economy.
''Since there is a correlation between insurance and economic growth, it is most auspicious for the NCRIB to join its voices to the need to call on the government to put in more efforts to combat security challenges in the country.
"We are using this medium to call on federal government to overhaul its security apparatus while at the same time enhancing collaboration with governments and institutions both within and outside the country to put an end to this menace. It is expedient to eulogise the federal government on its decision to change all the service chiefs, we enjoin the newly appointed service chiefs to brace up to the challenge and ensure the challenge of insecurity is tackled head-on.
"We also like to reiterate that the role of education and prompt information in tackling insecurity cannot be undermined. At this juncture, the National Orientation Agency (NOA) should be rejig and repositioned to conscientise Nigerians continually on the need for them to be their brothers' keepers by breaking down belief systems, be they religious or cultural, militating against peaceful coexistence and sanctity of human lives."
She continued: "Also, we implore government to join the league of developed countries of the world who have resorted to using Information Communications Technology (ICT) to combat crime. It is not out of place for the federal, states and local governments to deploy the use of CCTV in all towns and cities in the country. This device would assist the law enforcement agencies to keep better tap on criminal activities throughout the country."
The Council congratulated Dr. Okonjo-Iweala on her appointment as Director-General of World Trade Organisation (WTO).
"It is hope that with her emergence as the Director-General of the organisation, she would deploy her brain and brawn to evolve with laudable strategies that will boost and develop international trade in the world.
"This will aid smooth flow of mobile trade between Nigeria and other Countries of the world thereby deepening insurance business in Nigeria and showcasing the structured practice of insurance that exist in our nation."
Jumia Partners Samsung, Xiaomi, Others to Offer Discounts on Tech Gadgets for 2021 Tech Week
The Jumia Tech Week, kicked off today March 1st through 7th, 2021. During the week long sales, Jumia will be providing customers the opportunity to get best deals of up to 70% off on latest tech items such as TV sets, cameras, mobile phones, computers, video games and others.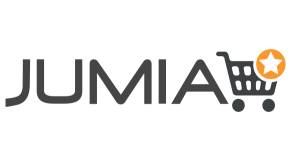 Partnering with global gadget and electronic manufacturers such as Samsung, HP, Intel, Umidigi, and Xiaomi, Jumia is giving customers over 6 million choice products to shop from while staying safe.
Speaking on the campaign, Massimiliano Spalazzi, Jumia Nigeria CEO, said the Jumia Tech Week caters to the needs of remote workers, entertainment and sport lovers as it gives them the opportunity to buy tech-related items at the most affordable prices.
"The campaign caters to everyone with gadget needs: those working from home who need laptops, storage devices; gamers who need the latest video game; gadget lovers in need of latest phones; entertainment and sport lovers in need of speakers, earphones and television sets can shop for them during the Tech Week. All you need is download the JumiaApp, register and start shopping," he said.
The Campaign will also feature March 1st and 5th as explosion days during which customers can get products at giveaway prices. Customers will also stand a chance to win prizes during daily Flash sales, Treasure Hunt, spin & win sessions.
Court Bars Tinubu's Daughter from Levying Computer Village Traders
A Lagos High Court has barred Folasade Tinubu-Ojo, daughter of the former State Governor, Bola Tinubu, from imposing levies on traders at the Computer Village, Lagos.
The development comes over a year after Tinubu-Ojo, who is also the Iyaloja-General of Lagos State reportedly imposed leaders on the traders who then introduced new levies, a development which sparked a series of protests at the Computer Village.
Others who were similarly barred from imposing levies include: Mrs. Bisola Azeez, Mr. Adeniyi Olasoji, Nofiu Akinsanya, Tony Ikani and the Commissioner of Police in Lagos State.
The order is sequel to a fundamental human rights suit marked ID/9039MFHR/19 instituted against the five respondents by the five major stakeholders that represent the traders at the Computer Village.
The stakeholders representing the traders include: The Registered Trustees of Computer and Allied Products Dealers Association of Nigeria; Registered Trustees of Phone and Allied Product Dealers Association of Nigeria; and Registered Trustees of Phone Parts and Accessories Dealers Association of Nigeria.
Other applicants include: the Registered Trustees of Association of Caterers, Food and Drinks Vendors of Ogunbiyi Computer Village, Ikeja, Lagos; Registered Trustees of Ikeja Books, Stationeries and Computer Association and Azeez Olunrin.
The judgment, which was delivered by Justice Yetunde Pinheiro read in part, "I find that the 2nd and 3rd respondents' imposition of levies on the applicants is illegal, null and void and therefore amounts to a violation of their fundamental rights.
"Accordingly, it is hereby ordered as thus: The first to fifth respondents by themselves, agents, levy collectors howsoever called are restrained from imposing levies and/or fines on the members of the 1st to 5th applicants at the Ikeja Computer Village in the Ikeja Local Government Area of Lagos State."
In a letter titled, 'Dear members, Our Court Victory against Iyaloja and Babaloja and Others in Computer Village, Ikeja', the leadership of the Computer Village rejoiced over the judgment.
In the letter signed by Timi Famoroti and Jerry Mba, its chairman and secretary-general,  respectively, members were asked not to pay tax to Tinubu's daughter or her representatives.
It read in part, "The implications of this landmark judgement is that the Iyaloja General, Chief Mrs. Folasade Tinubu-Ojo, Mrs. Bisola Azeez, And Mr. Olasoji Adeniyi or their representatives or agents cannot collect any form of dues, levies or fines from the members of Ikeja Computer Village Market. Any collection in this regard is illegal.
"We therefore urge you not to submit yourself to any form of payment, intimidation and extortion. It is your right to defend yourself and report to your leaders in case there is a violation of your fundamental human rights.
"Please ensure you document with concrete evidence and report any breach of your right to your leaders. This will help our legal action/s against any violators when necessary. We therefore urge every member to continue to pay your agreed dues to your various associations accordingly."
Traders were also advised to pay their personal and company income, taxes, levies and others to the appropriate government agencies at the national, state and local governments as required by law.