Jumia Nigeria's Black Friday Sales Continues to Tuesday November 30
Jumia, leading Pan-African eCommerce platform, announced its annual Black Friday sales promo in Nigeria earlier in the month and it is recording a boost midway into the promo which is scheduled to run till Tuesday, November 30, 2021.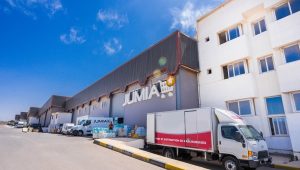 Quite a number of Nigerians across the country have taken advantage of Jumia's Black Friday Sales. Many of whom have enjoyed discounts on various products ranging from clothing, fashion accessories, home appliances, to tech gadgets and more.
An excited Stephanie Gara, a caterer based in Abuja and one of the winners from the deals on the e-commerce site narrated her experience during the sales. She was one of the treasure hunt winners and was able to purchase the recently released iPhone 13 for only ₦6,850. 'Before the Black Friday sales started, I had prepared to win and I told myself I will do everything within my power to win something this year because I tried last year and I wasn't able to win anything.
My children and I stayed awake to search for the phone. I was shocked when I found the iPhone 13 and I was able to add it to the cart. I didn't believe it at first until I received a call from Jumia. I am going to use the phone to take clean pictures of the food I sell,' she shared.
Another beneficiary of the many deals from the Jumia Black Friday, Damilola Olawale, also shared his story. Olawale is the most recent winner of a ₦200,000 voucher and one-year free Jumia Prime subscription. This means he can get free delivery to any location in Nigeria and enjoy discounts.
Like Stephanie, Damilola had tried to get a deal during last year's Black Friday sales, to no avail. To ensure he wins this year, he set an alarm to wake up at 12:00 a.m as he had his sights on winning a Playstation 5, but unfortunately, he missed adding it to his cart by just a few seconds. But his determination to win paid off when he found the voucher that was sold for only ₦2,000. He described his experience as "unbelievable". On how others could find a way to win the deals, Damilola advised that "your network must be great!"
With a record number of monthly visitors and different product categories, Jumia has continued to build the most beloved and trusted shopping destination for Nigerians and Africans as a whole by providing customers with the best online shopping experience.
The company has won outstanding national and global awards like the 'The Best New Retail Launch of the Year' award at the 2013 World Retail Congress, eCommerce website of the year at the Beacon of ICT Awards in 2014 and most recently, the Best Buy Award, by ICERTIAS International Certification Association for providing cost-effective pricing to customers in the post- COVID-19 era.
Court Adjourns to January 12 NBC's Suit to Nullify Rite Foods' Bottle Design Registration
A Federal High Court sitting in Lagos has adjourned to January 12, 2022 the suit filed by the Nigerian Bottling Company Limited (NBC) seeking to nullify the registration of the bottle design of Rite Foods' Fearless Energy drink.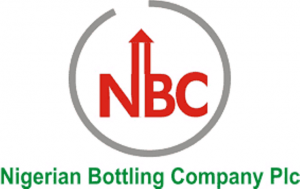 In the suit, NBC contends that the registration of the Fearless Energy's bottle design was obtained by misrepresentation of facts to the Registrar of Patents and Designs.
According to the court processes filed by NBC, the Statement of Novelty filed by Rite Foods before the Registrar contained significant misrepresentations as Rite Foods had claimed that prior to its application for registration of the bottle design, energy drinks were not packaged in PET bottles in Nigeria.
Rite Foods had also claimed before the Registrar that its bottle design had not been disclosed in any platform before the application for registration.
These claims, according to NBC, are false, given that PET packaging for some energy drinks such as Lucozade Sport and Lucozade Energy drink manufactured in Nigeria by Suntory Beverage and Food Nigeria Limited  dates as far back as 2011 long before Rite Foods applied to register the bottle design of its Fearless Energy drink.
NBC further contended that, contrary to the Statement of Novelty claims by Rite Foods to the Registrar of Patents and Designs, Rite Foods had long before the application for registration, advertised the bottle design on its website which was accessible to the viewing public.
NBC submitted that the bottle design of Rite Foods' Fearless Energy drink lacked novelty and had been disclosed to the public prior to Rite Foods' application for its registration and therefore the registration of the bottle design was in violation of the Patents and Designs Act.
NBC therefore prays the Court for an order declaring certificate number 004183 with Registration number NG/DS/NT2020/1099 null and void ab initio for failure to comply with the provisions of section 13(1) (a) of the Patents and Design Act.
NBC is also praying the Court to direct the Registrar of Patents and Designs to nullify and expunge all entries in the Register of Patents and Design relating to the registration of Rite Foods' Fearless energy drink bottle design.
At the resumed hearing of the case before Justice A.O Faji on Tuesday, the court registrar informed the counsel to NBC that owing to the busy dockets of the court, the Judge had directed that the matter be adjourned to January 12, 2022 for hearing.
IFC, WTO Agree to Enhance Cooperation on Trade Finance
Ngozi Okonjo Iweala, World Trade Organization, Director-General  and Makhtar Diop, IFC Managing Director  agreed to enhance cooperation between the two organizations in order to explore ways to improve the availability of trade financing for regions in need.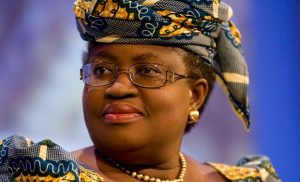 In a joint statement, the two pledged to enhance existing cooperation to improve the analytics, identification, and detection of trade finance gaps in order to better direct capacity building and other resources where unmet demand is greatest, particularly in Africa.
"Trade is the lifeblood of the global economy but without trade finance, there can be no effective trade," Diop said. "By expanding our knowledge of trade finance gaps and bolstering traders' capacity, IFC and the WTO can help small enterprises in developing countries integrate into the global economy."
"Our developing country members regularly identify a lack of trade finance as a major obstacle to participating in global trade – all the more so for micro, small, and medium-sized enterprises, and businesses led by women," Okonjo-Iweala said.
"Working together, experts from our two organizations will be able to better analyse, detect, and explain trade finance gaps with a view to directing finite resources where they are needed the most. I believe that a significant share of trade finance gaps results from knowledge gaps."
Most trade is not paid cash-in-advance. The short-term payment risk involved in international trade is mitigated by a credit, guarantee or credit insurance, present in up to 80 percent of global trade transactions. The sum of these facilities provided by financial and other institutions is known as trade finance.
In their joint statement, the WTO and the IFC agreed to work with small traders and financial institutions at the local level to better understand the ecosystem of trade finance.
The heads of the two organizations also pledged to improve access to trade finance training programs in emerging markets, mainly in Africa, strengthen the ability of local financial institutions to meet compliance challenges, and facilitate knowledge and awareness for exporters and importers of trade finance support available from development financial institutions.
FG Claims Twitter has Agreed to all Conditions to Operate in Nigeria
Federal government has stated that Twitter has agreed to all the conditions it laid out for its operations in Nigeria.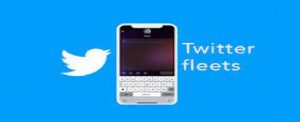 Festus Keyamo, minister of State for Labour and Employment, who is a member of the committee President Muhammadu Buhari set up to dialogue with the microblogging site, revealed this when he appeared on Channels Television.
Keyamo stated that the committee has made significant progress.
"The reason why the president took that step is to recalibrate our relationship with Twitter and not to drive them away from our country."
"That recalibration, we have started it and the President graciously added me to the committee.
"We also set up a technical committee to interface with Twitter and come up with a lot of conditions for them to fulfill for us to lift the suspension.
"It was Twitter that reached out to the Federal Government to say they want to know what and what they can do to straighten up the relationship with the Federal Government and so, we have gone far but I may not, at this forum, let out a lot but we gave them a lot of conditions and they have agreed to all the conditions."