Konnect Africa offers Broadband Internet Connection to all Isolation Centers in Sokoto State
Konnect, a subsidiary of Eutelsat Communications, pursues its ambition to connect the entire African continent to very high speed Internet, and more particularly in this context of the current health crisis.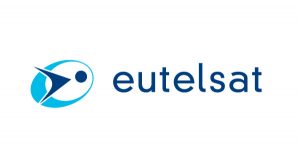 Konnect has recently proposed to offer broadband internet connection to isolation centers to fight against Covid-19 in Sokoto, a north-western state in Nigeria, where it will enable the real-time connection of centers, leading to an effective coordination of medical services and improved the care offer thanks to telemedicine.
With this offer, Konnect joins the fight of several African governments to combat Covid-19 by allowing access to care for the greatest number of people. Each isolation center will benefit from free broadband connectivity. This deployment is made possible through the partnership with Coollink, a foremost ISP in Nigeria.
Commenting on the agreement, Jean-Claude Tshipama, CEO of Konnect Africa, said: "This operation demonstrates our ability to meet as quickly as possible the connectivity needs of institutional and commercial structures, even in complex times like these. We want Sokoto State to benefit from our expertise and the quality of our broadband services by providing FREE connectivity to all isolation centers."
Shahin Nouri, CEO of Coollink, added: "Helping the Sokoto State Government to provide free satellite internet services to isolation centers is very important to us. It shows our engagement to deliver high-speed Internet anywhere in Nigeria and to help communities in crisis. Eutelsat Konnect has been a very important partner for us, and with such initiatives, is showing its commitment to the Nigerian market."
Sokoto State Government Commissioner for Health, Dr. Muhammad Ali Inname said: "Konnect has shown great concern towards the good people of Sokoto state by providing internet connectivity to three Covid-19 Isolation centers in the state. This gesture will go a long way in facilitating the management of Covid-19 patients in the state."
Konnect, in partnership with Coollink, has been operating in Nigeria since 2017, with the ambition of offering broadband connectivity to all segments of the population, in particular those located in unserved or underserved areas.
Konnect offers an affordable and flexible solution, available everywhere. Konnect will see its in-orbit resources increase tenfold with the entry into service of the EUTELSAT KONNECT satellite in the coming months. With a total capacity of 75 Gbps, EUTELSAT KONNECT will be able to provide very high speed Internet of up to 100 Mbps, guaranteeing full coverage of Nigeria and 40 other African countries.
Motorola Solutions Launches New Device Designed for SMBes in Sub Saharan Africa
Global leader in mission-critical communications, Motorola Solutions, launches a new two-way radio device specially designed for small and medium businesses in Sub Saharan Africa.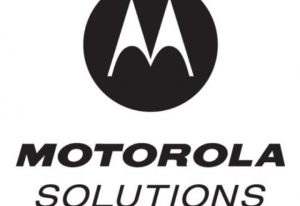 The MOTOTRBO™ DP540 two-way radio is built for cost-conscious businesses looking to transition to digital technology for reliable and efficient communications.
As demand for digital radio communication rises, small and medium businesses are looking for simple and affordable solutions for their communication needs without the need to compromise on quality.
MOTOTRBO™ DP540 is the perfect tool for users in need of an entry-level digital radio, offering ease of use and powerful digital-enabled features. The new device, available through certified Motorola Solutions resellers in Sub-Saharan Africa, is based on the ETSI Digital Mobile Radio (DMR) Standard, proven worldwide in affordable digital systems with low complexity.
"In today's economy, small and medium businesses are constantly under pressure to deliver more, and deliver fast, all while keeping a conscious mind on reducing costs," said Laurent Tribout, director of Motorola Solutions indirect sales for Sub-Saharan Africa. "With this in mind, we've developed a communication solution that holds all the necessary features in one affordable device"
Ruggedly Versatile, Digital Out-of-The-Box
One of the risks of migrating from analogue to digital technology is the transition period which can potentially interrupt business operations.
To make this transition smooth and easy, the MOTOTRBO™ DP540 can operate on both digital and analogue modes. In this way, radio users can operate and communicate on their new MOTOTRBO DP540 radios while on the job, as the business transitions to digital technology.
The compact, ruggedly-engineered device is built to withstand harsh conditions and resist corrosion even in the saltiest environments such as seaports and harbours. It boasts superior audio output and unique features, such as voice announcement customization, allowing users to customize the default voice announcement languages using their own audio files.
MOTOTRBO™ DP540 is also built for multi-language working environments, with special audio profiles designed to deliver enhanced audio quality when speaking languages with distinct rolled "R"s such as French or Afrikaans.
Handsfree When Sanitation is Key
As in many mission-critical work areas, healthcare workers rely on two-way radio communication for many of their daily tasks. Whether it's coordinating patient arrivals, or briefing an ambulance team on the way to a scene. In many circumstances, such as medical staff treating COVID-19 patients, it is not ideal for personnel to be handling their radio devices.
The portfolio of MOTOTRBO devices, including the new DP540 model, is equipped with a Voice-activated Transmit (VOX) feature, which allows users to operate their radio without the need to press the Push-To-Talk (PTT) button. Along with compatible earpieces designed for handsfree operation, healthcare workers and other essential workers can keep their hands free and clean.
FI Lagos Anounces Final Admissions deadline for Cohort III
The first and second cohorts of Founder Institute Lagos saw the emergence of 45 new companies all geared towards solving various problems leveraging technology.
Cohort III kicks off from the 19th of August, 2020, and sessions take place one night per week via zoom, over a 14-16 weeks period.
If you apply today, then you will be able to take advantage of the free DNA test HERE ($50 value), or you can learn more here. Anyone building a business that is pre-funding is welcome to apply, including established businesses and teams, aspiring entrepreneurs.
It is interesting to note that leaders of some of the world's fastest-growing startups have used the Founder Institute to raise funding, get into seed-accelerators, generate traction, recruit a team, build a product, and more.
If you enrol by 11.59 pm on Sunday's Final Admissions Deadline, you will be eligible for a reduced course fee and have the best chance of being accepted. Get started here.
In the words of Chukwuemeka Fred Agbata Jnr., regional director, Founder Institute, startups who make the decision to join the program will be learning how to build and launch a company in a structured way plus become a part of a global network of innovators, mentors and investors.
The Founder Institute (fi.co) is the world's largest pre-seed startup accelerator, based in Silicon Valley but with chapters in close to 200+ cities.
The program provides high-potential entrepreneurs and teams with the support network and structured process needed to build an enduring business.
MultiChoice Announces a New Way to Keep Customers Informed
As a part of its resolve to continually create innovative ways to offer customers the best service, DStv has announced the launch of Enhanced Decoder Notification (ED) functionality which aims to address communication issues for subscribers and take the admin out of viewing, so, consumers can get back to being entertained.
This new functionality will provide viewers with streamlined access to important subscription information, including rewards notifications, payable subscription amounts, methods to avoid late payment and disconnection.
This will be done by displaying icons that represent the different types of notifications on top of Live TV and will be available on the DStv decoders. The message will also be added to the Mail Messages screen.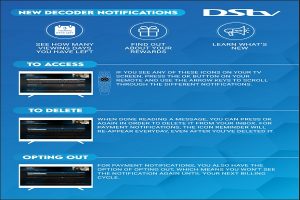 John Ugbe, chief executive officer MultiChoice Nigeria, said "In the ever-advancing world of video entertainment, innovation is a key driver of the business.
"MultiChoice is always dedicated to delivering innovative resources to ensure continuous improvements in our products."
Through a myriad of innovations that ensure customers satisfaction as well as guarantee a rewarding journey for all our subscribers – MultiChoice continues to position itself as one of Africa's major entertainment sources, and now, with the introduction of the new EDN service ensures fewer interruptions during viewing.
For more great entertainment, don't forget to download the DStv Now app for live-streaming and the MyDStv app to take control of your subscription.