Lagos Partners Microsoft to Train 18, 000 Teachers – Commissioner
Lagos State has partnered Microsoft to train 18, 000 teachers to enhance computer literacy towards achieving a world best teaching and learning practices, according to Mrs Folashade Adefisayo, commissioner for Education.
Adefisayo said this while discussing plans of the Gov. Babajide Sanwo-Olu administration for education on an online show, Covinspiration, moderated by Mr Dayo Israel, special representative to the United Nations, and British Council Global Change-maker.
The event was to keep the public abreast of the activities of administration in the last one year.
The commissioner said: "This COVID-19 lockdown period avails us the opportunity to improve our teachers. For instance, we partnered with Microsoft and they are teaching 18,000 of our teachers on digital literacy.
"So, they are going to come out of this training, being able to work comfortably with Word and Excel which is going to be done through the Zoom App because of the social distancing order.
"So, first of all, they are learning to be computer literate straightaway."
According to her, computer literacy is of importance at this point when technology is evolving for the advancement of teaching and learning processes.
Adefisayo added that the introduction of Eko Excel Programme, which was part of the administration's THEMES agenda, had improved the teaching and learning experiences in classroom between the teachers and pupils.
She added that the government and private sector were investing in online teaching and learning at this trying times, saying devices were being given to students for online learning.
"We have continued to call for devices and people have continued to give us, we are going to start giving them out within a week. Parents will be excited," she said.
The commissioner said the online digital class would not be stopped after the pandemic, saying it would be used to reinforce teaching and learning.
According to her, the ministry is at the final stage of recruitment processes for 2,000 teachers in order to boost the standard of public primary school education in the state.
Adefisayo said the government, through the ministry, was looking at employing teachers every quarter, saying the rate of retirement of teachers was very high in Lagos.
She said the Sanwo-Olu's administration had granted the ministry permission to replace retired teachers.
"The most important aspect of learning is the quality of teachers and we did not have enough teachers to actualise the set plan for learning in our public schools," she said.
On school resumption, the commissioner, who noted that the ministry could not give the exact resumption date, said the government was watching the trend of the pandemic.
"We cannot say specifically that we are going to open on so and so date. We are also working with the federal government because it is not a decision that any state can take unilaterally.
Konga to Employ over 100,000 Nigerians through Konga Affiliate Project
Konga, composite eCommerce giant has revived YUBOSS, a stellar reseller scheme now re-christened as Konga Affiliate through which it is offering millions of smart unemployed and under-employed Nigerians an opportunity to earn unlimited income and ultimately achieve economic freedom by partnering with the company.
Equally important, the Konga Affiliate programme which grants successful applicants instant sign-up at affiliate.konga.com offers a comprehensive partnership to affiliates.
Built upon the very popular YUBOSS scheme which the company floated under Yudala, the central idea behind the revamped Konga Affiliate programme is Konga's burning ambition to reach the unreached and under-served Nigerians in the hinterlands and other parts of the country through the affiliates whom it has identified as critical partners in this initiative.
This is in addition to the desire to reach more of the growing band of savvy, quality-minded Nigerians in search of a reliable channel for their purchases.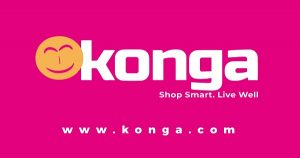 Specifically, the programme affords affiliates who sign up a chance to earn unrestricted income through mouth-watering commissions on every successful sale of products on the Konga platform.
Most importantly, hardworking and successful affiliates can grow through the ranks to ultimately become the owner of a Konga franchise store.
Further setting apart the Konga Affiliate programme is the immense benefits it offers affiliates.
These include access to Konga's world class assets including its global supply chain, massive warehousing facilities for bulk deals, swift delivery of orders through Kxpress, its in-house logistics company which boasts advanced delivery capabilities, digital payments through KongaPay, a Central Bank of Nigeria-licensed e-wallet as well as round-the-clock customer service support.
Affiliates can also enjoy access to credit facilities and training resources, mentorship opportunities with renowned entrepreneurs and global business leaders as well as sponsorship of mega deals and contracts.
In addition, the programme which has a structured progression path has been touted as a useful way out of the current harsh economic crunch and rising unemployment which has hindered the ambitions of millions of smart Nigerians in search of opportunities to make an honest living.
The dire situation is further compounded by the rampaging COVID-19 pandemic which has hobbled businesses the world over and in Nigeria.
Prince Nnamdi Ekeh, co-chief executive officer, Konga Group, says the company is looking for hardworking, determined Nigerians it can empower and invest in to create wealth through the programme.
''The Konga Affiliate programme which we have relaunched online at affiliate.konga.com is one of the strategies we are deploying in providing creative employment opportunities for millions of Nigerian youths.
"Our target remains the unemployed and under-employed. In fact, we are looking for partners that we can invest in through the programme.
''As it stands, one of our ambitions at Konga is to ensure we reach more of the unreached and under-served Nigerians in majority of the 774 local governments across Nigeria.
''There is no doubt that unemployment is on the rise. However, the efforts of government in creating jobs cannot cater to the army of unemployed and under-employed which is rising by the day.
"Through the Konga Affiliate programme, we are giving many Nigerians a way out of their current difficult circumstances into ultimate economic freedom.
''Our goal is to see each successful affiliate, in turn, become an employer of labour. This is one of the fastest ways of reducing the spiralling unemployment and under-employment rates in Nigeria and giving hope to many,'' he concluded.
Intending affiliates can register for a chance to join the programme at affiliate.konga.com
Layer3 Achieves Milestone in Delivering IT Services in Nigeria
Layer3, a leading IT services provider, is marking its fifteenth year of operations in Nigeria's technology space.
Launched in 2005, Layer3 provides technology solutions ranging from network and security solutions, to cloud and access solutions and boasts of some of the most demanding global and national organizations in the private and public sectors.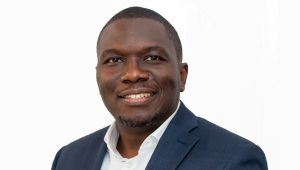 Speaking on the company's anniversary, Oyaje Idoko, CEO of Layer3, said that the occasion was an opportunity to reflect on its growth over the past decade-and-half.  "For 15 years, we have supported organizations with the technologies they need to scale and thrive," he said. "Each year, we remind ourselves of how far we have come on this journey."
Mr. Idoko noted that the company's work was driven by a mission to make organizations and individuals excel through technology. According to him, this was evidenced by the accomplishments its customers had recorded while working with Layer3.
"The work we do is meaningful and transformative," he said. "There is evidence of this in the wins that our solutions have helped our clients achieve. We want the coming years to yield even greater successes for them, and for us."
He also thanked all Layerons, both past and present, as well as its clients and partners, for the roles they have played in the company's progress thus far.
In his remarks, Shatse Kakwagh, Executive Director at Layer3, expressed his belief in the company as a positive force in Nigeria's organizational landscape.  "Through sheer hard work and dedication to our vision, we are enabling the success of numerous businesses," Mr. Kakwagh explained. "The technologies we provide to them have spurred growth across this country."
As one of Nigeria's leading IT services firms, Layer3's services are enjoyed by organizations in various parts of the country and in other African countries. Her impact is also being felt through her Corporate Social responsibility projects and interventions especially in the education, health, and start-up innovation ecosystem.
For instance, Layer3 has continually supported NCDC, allowing the agency to strengthen its communications and response capacities, as it tackles the COVID-19 pandemic.
Layer3 was recognized as one of the London Stock Exchange's Companies to Inspire Africa in 2019. It has also been named one of the top five IT companies to work for by Jobberman and has won the Beacon of ICT Awards for Best Cloud Service provider in Nigeria, as well as the back-to-back awards for the best Customer Service in IT awards, amongst many other awards.
Covenant University Partners Coursera for Full-scale Blended Learning
African higher education institution Covenant University has partnered with online learning platform Coursera to address the need for job-relevant skills on the continent.

According to a statement released to the media, Covenant will offer full-scale blended learning to 9,000 undergraduate and graduate students.
Prof. AAA Atayero, the Vice-Chancellor, Covenant University, said, "Covenant has a long history pioneering and disrupting the higher education system in Africa and with this new partnership it is now leading in accelerating the long-overdue digital transformation in African higher education.
"We understand that Coursera for Campus empowers any university to offer high-quality, job-relevant online learning to students, alumni, faculty, and staff. We are thrilled to both activate this partnership with Coursera and stand as the first institution fully integrating high quality onsite and online learning in Africa with them."
Through the partnership, every Covenant student will have access to the Coursera catalogue of 3,800 online courses, as long as the individual remains a student, alumni, or faculty of the institution.
Intensive work has gone into tying 30% of the credit units that each student requires per semester, to Coursera courses from other universities. This has been done using CourseMatch, Coursera's tool to match Coursera courses to on-campus courses at colleges and universities across the globe.
"The partnership is a strategic priority for us. It provides learners at Covenant access to the peak of education. It will allow alumni, staff and faculty to maintain a viable edge in the constantly changing world of work, said Dr. Ada Peter, Director International Office, and Linkages.
From early 2017, Covenant has embraced several innovative learning collaborations with organisations, including MITx, the African Development Bank's Coding for Employment and Sciences Po International Virtual Exchange Program for students.
The academic institution says while COVID-19 caught most universities off guard, the same challenge has provided opportunities for universities like Covenant to pace into the world of blended and continuous lifelong learning.
Anthony Tattersall, Head of EMEA at Coursera, added: "With an estimated 1,650 higher ed institutions in Africa, access to education for the relevant age group remains the lowest in the world, at 5%. We are therefore thrilled to be partnering with Covenant University to help them provide full scale blended learning, as they pave the way for change.
"Amongst all the disruptions that COVID-19 has posed us, there are opportunities. Rethinking what the future of education should look like and adopting an approach that helps us improve it is one of them. Covenant University has seized this opportunity. We look forward to seeing them grow as our partnership develops."