Lagos to Set Up e-commerce Hub for Agric. Producers
The Lagos State Government says it is planning to setup an e-commerce hub or platform for agriculture producers in the state to produce farm produce in hygienic condition for export purposes.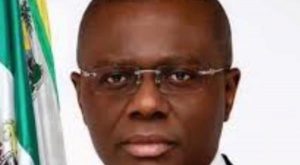 Ms. Abisola Olusanya, the State's Acting Commissioner for Agriculture, stated this during the inspection tour of venues of the Eko City Farmers Market at St. Georges Primary School, Falomo, Lagos and Opebi Primary School, Opebi.
Olusanya said that the hub would be located in a central location where all the certification of produce would take place.
"We are trying to setup hubs or platforms where we are able to get our producers to come together to be able to produce in sanitary and hygienic condition for us to be able to get organisations like SON, NAFDAC to do a sort of assessment on the items been produced for us to be able to export.
"Essentially, we want to be able to make it easier for our producers, to be able to produce in a way that they do not have to go through many channels to certify their products. We want to make our certification take place in one location and then they can easily export," the Acting Commissioner noted.
She said the state government was also trying to create an enabling environment for agric-business and producers to ensure the ease of the doing business in the state.
"When you talk about app-tech and e-commerce, I think we have a platform for that in the Eko City Farmers Market, which is supposed to connect the producers to the consumers and whosoever wants to buy along any value chain that exists already.
"We know that there are several other platforms as well, like oja.ng; we have food.ng and a lot of platforms exist already to try to connect producers to the consumers," she said.
Olusanya pointed out that the job of the State Government is to create the enabling environment to ensure that there is ease of doing business across board.
"I believe we are doing that and you can come to the Ministry of Agriculture if you need any resources, if you need any help and support, we are willing and glad to do that.
"We have the agric-business department which actually has the mandate to be able to do farmer linkages to consumers, to farmers, to even the export community and to other stakeholders across the value chain. I believe that platform has been setup already.
"In August, we will be having our stakeholders' engagement virtual just to try to see what is ongoing with terrain in the agric space and to be able to see whatever challenges they have and how we can mitigate all and be able to offer solutions to them.
"I believe in app-tech space, yes a lot will be done, a lot still need to be done and like I had said before we also trying to connect to the our sister Ministry, which is the Ministry of Science and Technology to develop an app-tech hub to encourage the youth to actually bring innovative solution in the agric space, so we believe we are doing that.
"Also, we have the Lagos State Entrepreneurship Programme (LAP), in Araga, we will be commencing with the next batch in August and part of their syllabus is the e-commerce section just to try to encourage them, that it is not just about physical interaction between yourself and the consumer or whosoever is buying.
"But to ensure that they can also setup e-commerce platforms they can sell regardless the time or the situation," Olusanya said.
Also speaking, Mr Gbolahan Yishau, member of the Lagos State House of Assembly, representing Eti Osa Local Government, said that the state government has done a lot starting during the COVID-19 pandemic, though the pandemic is still on.
Yishau said the state government was ensuring that food gets to the residents, which is why the eko city farmers market was established.
"On my part, what we have done is to empower people so that they can have the capacity to shop and buy whatever they need in their homes.
"So we brought vouchers to augment whatever they might have to come to the market with or even those who have nothing to shop with would be able to buy things.
"The farmers are also happy because we have created additional market for people to buy from them.
"I think it is a very good initiative, especially with the festivities coming up next week, so people can have food on their table which is a core thing during this pandemic.
"We have already given out some vouchers in the morning about 1000 people were given N1000 voucher and we are going to do more," he said.
In a similar vein, the Executive Chairman, Onigbongbo Local Council Development Area, Mr. Francis Oke, lauded the initiative of the Ministry of Agriculture.
Oke said the market would ease the pressure of going to the open market to shop for their needs during the festival.
He said the market would be held for five days in the LCDA in order to give more people, more farmers, and producers to showcase their produce.
"This market is good for people that are preparing for the Ileya festival so that they can come here and buys whatever produce they want.
"You can see that the products here are cheaper than what we have in the open market.
"It is a good thing that we are having this kind of thing in Onigbongbo LCDA and we all welcome it because it is a good thing.
"At least, to reduce the stress and tension from our people from buying farm produce for the ileya festival.
"I have discussed with the Acting Commissioner that personally in Onigbongbo LCDA, we want a week long programme, not just one day and luckily for us, the Commissioner agreed that we should have it till Friday, August 31," he said.
Konga Eyes Listing on Global Stock Markets as Part of Africa Expansion – Prince Ekeh
Konga, foremost retail giant, has invested well over $120m since it was acquired two years ago in Nigeria alone and now strategically structured to take on other African countries.
Prince Nnamdi Ekeh, co-chief executive officer, Konga Group, who stated this also said that ''Though we started with a monthly loss of N400m, but with new systems, structure and energy put in place, we have gradually been reducing losses and now about N100m loss per month. E-Commerce is an expensive project but we are best positioned to deliveras a very innovative technology company,'' he disclosed.
Equally important, Prince Ekeh made the disclosure on Kaleidoscope, an interview programme aired on Channels TV on Sunday, August 2. The young business leader, who described Konga as a technology company revealed that Konga employs directly and indirectly over 150,000 Nigerians. Most of them are merchants, logistics and other service providers.
''We partner to create a trusted and sustainable digitally-driven ecosystem and working hard to scale this to about 250,000 before the end of 2020.
''We see ourselves as more than just an e-Commerce company. Konga is a technology company and as a technology company, we are positioned to leverage that status in deploying new solutions and innovations. Indeed, no one should be surprised if tomorrow, Konga starts launching space ships into orbit. Although we have received several offers from interested investors, we are content with the group that is currently funding Konga. The group is highly ethical and want us to maintain the highest level of integrity.Our investors have assured us of enough capital to survive the next five years atleast. This was why we did not accommodate a valuation of $300m from a consortium of global investors last year.
''However, we are also keen to expand into other African markets after taking charge of the Nigerian market. The e-Commerce market in African is still a largely untapped one. Therefore, any company that makes the right in-roads will reap huge benefits from it,'' he said.
''We have also received enquiries from the New York Stock Exchange, the London Stock Exchange and the Nigerian Stock Exchange to list on these markets. It's something that will happen as part of our African expansion plan when Konga becomes a multi-billion-dollar business.''
Continuing, he stated: ''Our strategies and tact are 21st century influenced, but also taking cognizance of deficiencies in our country and that was why we spent the first two years rebuilding technologies, setting up secure but robust warehousing facilities and delivery logistics nationwide. With these under our control and owned by us,we are driving towards profitability.  It is important to note that at Konga, we do not believe in just hype
''In addition to our status as a technology company, Konga is also Nigeria's first ever marketplace andcomposite e-commerce group. The company is on the verge of rolling out a suite of cutting-edge solutions and services that will excite the market very soon.
''But that is not all. A lot is happening behind the scenes at Konga. We recently announced the re-launch of the Konga Affiliate programme. Also, we developed a solution for corporate procurement which has helped procurement managers in major establishments. Konga boasts the largest collection of merchants and because of this, pricing is very aggressive, thereby helping procurement managers get the best deals on Konga while also promoting transparency. We are committed to our vision and clearly understand that it is a long term and highly ethical race,'' he concluded.
Acquired by the Zinox Group in December 2018 and having achieved over 1000% growth, Konga has grown from a position of strength into arguably Nigeria's leading e-Commerce brand, with a long list of innovative strategies and solutions setting it apart in the sector.
Antitrust Regulation Tip of the Iceberg for Big Techs- GlobalData
The US Congress anti-trust committee held a five-hour hearing on the market power of big tech companies this week.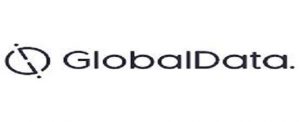 However, antitrust is just the tip of the iceberg, according to GlobalData, as regulators are expected to come after big tech companies in ten different areas – with antitrust, misinformation and data privacy the most urgent issues.
Laura Petrone, senior analyst at GlobalData, commented: "At stake is the very future of the ad-funded business model that supports Facebook, Google and many others. Under this model, free services are provided in exchange for personal data, which is then used to serve targeted ads to users. Reduced security, alongside less reliable information, is the price that users have to pay.
"Antitrust has been, and will continue to be, a major regulatory plague for big tech. However, in the future, control of data will be the key regulatory issue, with data privacy gaining prominence. In aspects such as content, online harm and obstruction of justice, the tech giants will be asked to adopt a duty of care or face tighter control, with internet ecosystems like Amazon, Alphabet, Facebook and Apple being particularly vulnerable. In these areas, including copyright, a big divide is emerging between traditional publishers and broadcasters that are, by and large, trusted for their reputable, high quality content, and tech giants that refuse to bear responsibility for the toxic and sometimes illegal content they publish."
Petrone continued: "In the digital era, the abuse of market power is real. The key to understanding it is to look at the control of customer data by big tech companies. The major internet ecosystems have established near-monopolies in their respective sectors by producing apps that combine user interface, software code and personal data, and are controlled from their own cloud servers. Most online data is siloed on the servers of companies such as Google, Facebook and Twitter, and is monetized through targeted advertising. This implies that, if users move to a rival service, they lose their data.
"Big tech companies can use this wealth of data to spy on competitors, acquire important information on them, and use it to reinforce their own dominance. Congress's hearing showed that, while competition laws were not conceived for the digital economy, antitrust is a critical issue in for the tech giants and tackling it will probably require a reframing of existing legislation".
How Facebook's Messenger Kids can Help Parents Safely Introduce their Children to Social Media
By Evelyn Kasina
From the onset of the Coronavirus, there has been the unuttered and unmet request from our children, "We miss our friends, we want to connect with them and do fun things like we did before!" While the Coronavirus has denied our children the ability to go to school, play with their friends and do what they do best – be children, the virus has also exposed our inherent need as humans to stay physically connected with each other.
As we all get accustomed to the "new normal" ways of connecting with our loved ones, Social media has become our closest ally with video calls offering a somewhat close to normal "face to face" experience for adults and children alike.
Video conferencing and Social media apps now enable virtual meetings, webinars, Live parties and groups that mobilize communities for a common good despite social distancing. Most learning has also gone virtual with schools using virtual lessons to stay up to date with the curriculum and keep children engaged.
Apart from school work, children are also browsing the internet as part of their learning and social time. As the "new normal" becomes our new reality, children are spending more time online as they look for interactive ways to entertain and connect with their friends.
According to the latest report by Internetworldstats Q1 2020 March, internet penetration in Africa is rising with total penetration at 39%.
The highest penetration is noted in Kenya with  up to 87%, Libya at 74 % and Seychelles at 72%. Whereas these rising numbers show positive growth in the digital space, they also portend concern where there is unregulated use of the internet by young impressionable minds.
It is inevitable that our children will be more exposed to online platforms than before and this has parents mulling over how much control they should exercise over their children's interactions with social media.
With this in mind, mobile apps that aim at improving safety controls to children are welcome and useful to parents. The good news is that we're increasingly seeing social media platforms taking an active lead in providing solutions.
Recently Facebook launched the Facebook Messenger for Kids, a video chat and messaging app that helps children between the ages of 6 to 12 years connect with friends and family in a fun, parent-controlled space.
The platform is fostering amazing and safe connections between children and parents. Through the apps Parent Dashboard, parents can control and monitor their children's online activities.  It is great to note that the dashboard can monitor recent contacts, chat history, and see a log of images and videos in chats.
The app also has some interesting features such as Supervised Friending that enables parents to choose to allow their kids to also accept, reject, add or remove contacts, while maintaining the ability to override any new contact approvals from the Parent Dashboard.
Remote Devise Logout is a feature that allows parents to see all devices where their child is logged in to Messenger Kids and log out of the app on any device through the Parent Dashboard. The app also enables parents to download the child's information as a way of staying up to date with their online activities.
As a Digital Literacy Online and Safety practitioner, I loved the fact that Messenger Kids provides a safe space for parents to learn about social media whilst coaching their children on how to handle their information and connect with their friends and family.
When I raved about the app to some of my close friends they initially expressed general concerns about social media citing explicit content, online predators, excessive screen time and online addiction.
I know that being a Parent isn't easy and that most parents have tonnes of questions about Social Media and when to introduce their children to it. I advise parents who are considering Messenger Kids and other kid-friendly apps to have conversations about Social media with their children- they may be surprised just how much their kids know! Rather than shying away from addressing topics like stalking and bullying, parents should lean onto these conversations encouraging children to respect each other and their diversity and flagging any bullying or harassment that they face on social media or in school.
For parents who wish to introduce Messenger Kids to their children, it's also noteworthy to highlight that the app allows parents and guardians to manage screen time by applying a sleep mode feature that limits the amount of time spent online.
Ultimately, Messenger Kids is a technological advancement and in my view a great tool that parents can use to promote digital literacy and encourage online safety. Parents can also use the app as a conduit to discuss social media with their children from an early age.
In this digital age, I believe that African parents can also use the app to foster connections for their children while encouraging them to share educational content about their diversity and culture. The Messenger Kids app can be used as an educational platform where children can collaborate with their teachers.
Creating digital citizens is a task that falls on parents, guardians and educators so we have to strive to equip our children with reasonable independence by modelling it to them.
Evelyn Kasina, Family IT Consultant and CEO of Eveminet Communication Solutions Limited, Kenya