Licensing of Web TV, Radio Caught in Cross Fire
The recent move by the federal government to license of online radio and television stations has sent emotions flying left and right.
While some welcomed the development; others expressed cautious optimism; but critics, said the move is inherently wrong, and can never be justified.
The proposed licensing of online radio and television stations, is part of the wide ranging reforms in the broadcasting industry approved by President Muhammadu Buhari.
Lai Mohammed, minister, Information and Culture, however insisted that "WebTVs and radio stations, including foreign broadcasters beaming signals into Nigeria, will be licensed because we must bring sanity into this industry."
Nigeria may not be the first country to introduce the license scheme, but it may go down the history books as one which did not lay the foundation for licensing.
To some however, the move is commendable as it will sanitise the online space and check incendiary Web-broadcast sites fanning the embers of hate and division in Nigeria.
Online radio and television stations are the so-called over-the-top (OTT) services, which simply refers to deliveries of broadcast contents over the internet.
And for intents and purposes, Nigeria does have control over these contents and you cannot regulate or license what you don't have control over.
WebTVs and radio stations are so pervasive and ubiquitous as data shows 71% of internet users also use OTT services.
It is even suspected that by 2022, 55.1 million people will no longer watch traditional pay TV.
In the telecommunications space, the Nigerian Communications Commission (NCC), is seriously under pressure on how and when to regulate OTT players, which have been described as a serious threat to traditional telecommunications operators.
Though, NCC has repeatedly claimed that it will not regulate technology, but stakeholders have called on NCC to as a matter of urgency look for ways to curb the growing influence of OTT players including Facebook, WhatsApp, Google, Wechat, Telegram, Viber, Skype, Imo, and others.
To compound the challenge, Ovum, an independent analyst and consultancy firm, revealed that global operators, Nigeria inclusive lost $386 billion over a period of six years (2012 – 2018), to the incursions made by the OTT players on operators.
Prof. Umar Danbatta, executive vice chairman, NCC, urged operators to restructure their business models, to boost their revenue, which is falling as a result of various challenges, including those of OTTs.
Gbenga Adebayo, chairman, Association of Licensed Telecoms Operators of Nigeria (ALTON), OTT services in Nigeria have brought displacement effects on operators.
He said data showed that voice minutes have been declining due to impact of OTT; while VoIP has been increasing; OTT Data flux has been increasing as shown with the 2016 data, and telcos are losing money to this trend.
From his perspective, Chijioke Ezeh, national coordinator, Wireless Application Service Providers Association of Nigeria (WASPAN) said it will be a big problem for Nigeria to sign away data and digital opportunities, stressing that OTTs are milking the telecoms operators, vendors and the entire economy.
CBN Says Claims of N2,000, N5,000 Banknotes in Circulation Fake
Central Bank of Nigeria (CBN) on Sunday, denied videos and pictures of the purported circulation of N2, 000 and N5,000 banknotes in the country.
The apex bank in a tweet via the official Twitter handle are warned false and fake.
CBN called on Nigerians to disregard claims of such banknotes and urged members of the public to report anyone found in possession of such to law enforcement agencies.
Recall that in 2013, the CBN under the leadership of Sanusi Lamido Sanusi had said it was going to introduce a N5,000 banknote into the country.
Recently, the social media was abuzz after aman reportedly visited a bank and deposited the sum of N17m with yet to be designed or released N5000 and N2000 naira notes.
In accompany video, a lady could be heard in the clip, revealing how the man stormed the bank with the bundle of new 5000 and 2000 naira notes to deposit it.
Coalition of Nigeria Consumers Kick against Multichoice over Proposed Price Hike
A Coalition of Nigeria Consumers has expressed concerns over the recent announcement by Multichoice Nigeria Limited, providers of Digital Satellite Television services on (DStv and GOtv) platforms, that it will increase its subscription price from June 1.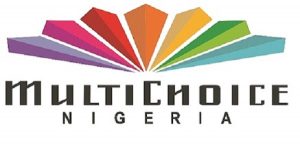 This was contained in a petition sent to the director-general of the Federal Competition and Consumer Protection Commission (FCCPC) through the F. S Onifade & Associates titled "powers of the commission to regulate price: abuse of power of dominace in markets and impending price hike by multichoice/dstv in Nigeria."
Festus Onifade, managing partner at the F.S Onifade & Associates said the petition was anchored on "Power of Abuse of Dominance" as provided for in new law FCCPC Act 2018 signed into law by President Muhammadu Buhari in February, 2019 which is prohibited under Section 72 of the FCCP Act.
The Act empowers the FCCC to fix and regulate prices of goods and services where such infractions have been brought to the notice of the Commission.
According to the petition, the increment plans by the company citing the increase in VAT rate as the reason, makes it the third time in a period of five years despite court injunctions against similar increment which was not obeyed.
It, therefore, called on the Commission to under law and new identity save the Nigeria consumer from another oppressive private monopoly, noting that out of about 14.56 million subscribers on across Africa, Nigeria alone has 40% of this numbers as at 2019 making her the largest and leading satellite TV service provider in Nigeria.
"You will recall that Mutilchoice Nigeria Limited had recently announced that it will be increasing its rates for DStv and GOtv subscribers from 1st June, 2020, citing the increase in VAT rate as the reason for this imminent price increment.
"Our client also noted with grave concerns that apart from the pattern of (content recycling) of repetitive films and programmes; many local TV Channels which ought to be free are paid for by Nigeria consumers as opposed to the practice of enjoying free local TV Channels in other part of the world.
"Worst still is that with a monthly premium subscription rate of about N16, 000 our client and Nigerian consumers are greatly surcharge. This is because with an average of 720 hours per month, an average view is about six hours per day. If usage is converted to hourly basis this same amount will give a consumer four months value. Hence, we advocate 'pay as you use.'
COVID-19: NBC Fines 3 Radio Stations over False Claims
National Broadcasting Commission (NBC) has fined three stations over broadcast of invariable content on COVID-19 and also sanctioned 28 others for other violations against the Nigeria Broadcasting Code.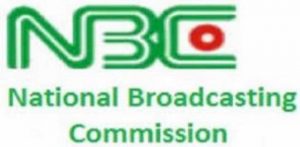 Prof. Armstrong Idachaba, acting director-general of NBC, at a press briefing in Abuja, said the three stations fined were Adaba FM and Breeze FM, all in Akure, as well as Albarka FM, Ilorin.
He said that the stations  were fined N250,000 each for broadcasting invariable claims and misleading information about the COVID-19 pandemic.
The NBC boss further stated that 28 other stations were sanctioned for violation of the code in areas bordering on hate speech, obscenity, technical breach, advertisement, invariable claims and unprofessionalism.
"All the stations have been either queried or sanctioned according to the provisions of the Nigeria Broadcasting Code
" The commission wishes to, again, re-emphasise that all broadcasters must adhere strictly to the provisions of the Nigeria Broadcasting Code and National Broadcast Act CAP N11 Laws of the Federation, 2004,"Idachaba said.
On reforms by the NBC, Idachaba said the amendment of the sixth edition of the Nigeria Broadcasting Code as approved by President Muhammadu Buhari made provisions for local content in the broadcast industry.
According to him, it also makes provision for increased advertising revenue for local broadcast stations and content producers.
"It also creates restrictions for monopolistic and anti competitive behavior in the broadcast industry. It further makes provision for responsibility for broadcast stations during national emergencies.
" I am glad that the work is ready now, and the commission has published the provisions of the amendment of the code," he said.
On Digital Switch Over (DSO), the NBC boss explained that the commission was considering a new licence free regime and broadcast signal distributors carriages fees for Digital Terrestrial Television (DTT) operators
"The new rates would affect National Free-view DTT, Rational Free-view DTT and Local Free-view DTT.
" The committee expects all licenced DTT operators to commence payment of the new fees which is lower than the fees in the analogue era.
"However, very important progressive  steps are being taken for the actualisation of the DSO.
"There have been several online meetings with various players and stakeholders in the digital ecosystem.
" We have concluded plans for a new timeline, indicating new cities where we are moving to and the details will be released once the lock down is fully eased," he said.
He called on all broadcasters and workers in the media industry to stay safe in the face of the raging pandemic.