Licensing of Web TV, Radio Caught in Cross Fire
The recent move by the federal government to license of online radio and television stations has sent emotions flying left and right.
While some welcomed the development; others expressed cautious optimism; but critics, said the move is inherently wrong, and can never be justified.
The proposed licensing of online radio and television stations, is part of the wide ranging reforms in the broadcasting industry approved by President Muhammadu Buhari.
Lai Mohammed, minister, Information and Culture, however insisted that "WebTVs and radio stations, including foreign broadcasters beaming signals into Nigeria, will be licensed because we must bring sanity into this industry."
Nigeria may not be the first country to introduce the license scheme, but it may go down the history books as one which did not lay the foundation for licensing.
To some however, the move is commendable as it will sanitise the online space and check incendiary Web-broadcast sites fanning the embers of hate and division in Nigeria.
Online radio and television stations are the so-called over-the-top (OTT) services, which simply refers to deliveries of broadcast contents over the internet.
And for intents and purposes, Nigeria does have control over these contents and you cannot regulate or license what you don't have control over.
WebTVs and radio stations are so pervasive and ubiquitous as data shows 71% of internet users also use OTT services.
It is even suspected that by 2022, 55.1 million people will no longer watch traditional pay TV.
In the telecommunications space, the Nigerian Communications Commission (NCC), is seriously under pressure on how and when to regulate OTT players, which have been described as a serious threat to traditional telecommunications operators.
Though, NCC has repeatedly claimed that it will not regulate technology, but stakeholders have called on NCC to as a matter of urgency look for ways to curb the growing influence of OTT players including Facebook, WhatsApp, Google, Wechat, Telegram, Viber, Skype, Imo, and others.
To compound the challenge, Ovum, an independent analyst and consultancy firm, revealed that global operators, Nigeria inclusive lost $386 billion over a period of six years (2012 – 2018), to the incursions made by the OTT players on operators.
Prof. Umar Danbatta, executive vice chairman, NCC, urged operators to restructure their business models, to boost their revenue, which is falling as a result of various challenges, including those of OTTs.
Gbenga Adebayo, chairman, Association of Licensed Telecoms Operators of Nigeria (ALTON), OTT services in Nigeria have brought displacement effects on operators.
He said data showed that voice minutes have been declining due to impact of OTT; while VoIP has been increasing; OTT Data flux has been increasing as shown with the 2016 data, and telcos are losing money to this trend.
From his perspective, Chijioke Ezeh, national coordinator, Wireless Application Service Providers Association of Nigeria (WASPAN) said it will be a big problem for Nigeria to sign away data and digital opportunities, stressing that OTTs are milking the telecoms operators, vendors and the entire economy.
TStv Lures Subscribers with N5 Daily Subscription
TStv, a local satellite television network, has said that it will on October 1, roll out pay-per-view services in 18 states to mark the country's independence on October 1.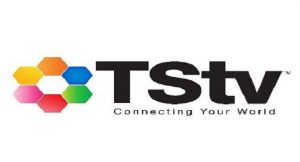 Dr. Bright Echefu, managing director of the company, who said this on Tuesday in Abuja, said that the company had surmounted the challenges it encountered after its launch in October 2017 and was better positioned to deliver quality services to Nigerians.
He said that the pay-per-view entails the minimum of N3 and maximum of N5 daily subscription per channel.
According to him, the company since 2017 went back to the drawing board to address all lapses to give Nigerians value for money and that while services will begin in 18 states on October 1, the remaining states will enjoy services from October 10.
"While we were off the radar, we properly studied the business and we have created a model to fit every Nigerian's desire. We have created the pay as you view model where Nigerians will pay only for the channels they want to watch.
"Nigerians will be able to choose their bouquet by themselves, by choosing only those channels that they want to watch and pay for with a minimal amount per pay; 108 channels are available on our platform and more than 80 of them are High Definition (HD)," he said.
Echefu also said that as a gift to Nigerians for their steadfastness and understanding, the company had made the Grande Sports Extra Channel and some other local channels free to all Nigerians for one year.
While saying that Nigerians would be able to enjoy the ability to pause the decoder when not in use for a long period, he however, said that to safeguard against abuse, genuine reasons must be given for pausing the services.
He also commended the Federal Government for giving the company the desired support to start again after the challenges that led to its failure when it was first launched.
UBA Launches 'RED Radio', New Online Entertainment Platform
United Bank for Africa, (UBA Plc), Pan- African financial institution, has continued to lead in innovation with the launch of its dynamic and creative Online Radio channel – RED Radio.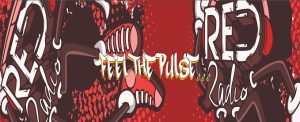 RED Radio, powered by UBA is a lifestyle web platform that has been set up to inform, educate, entertain and to bring to the fore, the best of Africa.
Much like its sister platform, REDTV, RED Radio is expected to showcase the best in lifestyle, entertainment, music, news, comedy and fashion.
Speaking on the launch of RED Radio, Tony O. Elumelu, group chairman of UBA,  applauded the creative initiative, emphasising that UBA is a financial institution always ready to support  creativity and entrepreneurship. The 2020 Time 100 most influential person in the world who has committed USD100 million to empowering young entrepreneurs across Africa said about RED Radio, "Creativity and innovation are a powerful combination and every detail in an art piece is important and meaningful. This applies to growing businesses and budding entrepreneurs. You will encounter challenges, like I did, but each experience is a lesson that brings you closer to your goal. That is the beauty of creativity."
Continuing, Elumelu remarked, "There are many ways to make something beautiful, to make a sound interesting or to bring a story to life. You can define your expression, and today, as UBA's RED Radio launches, I wish Bola Atta and her enterprising team many successes through this beautiful medium of expression."
In appreciation of the support of UBA Group Chairman for the exciting creative initiative, Bola Atta, UBA's group head, Corporate Communications, said 'just like, REDTV which is Africa's leading  online entertainment network, RED Radio is positioned to fast become the foremost online radio platform in Africa'.
Also expressing his delight, UBA's Brand Ambassador and star boy, Wizkid, said, "I am never too busy for my UBA family as he granted an exclusive interview on one of the station's flagship shows 'On the Street' where he spoke extensively about his upcoming album and what his fans should expect from him in the coming weeks.
RED Radio promises to bring rich and engaging content that will keep its audience coming back constantly for vibrant and robust entertainment. Listeners can tune in to www.itsredio.com 24/7.
Battle of The Reds As Liverpool and Arsenal face off at Anfield
It's another weekend of football and football fans can look forward to the best football action from the Premier League, La Liga and Serie A on SuperSport.
In the Premier League this weekend, Liverpool and Arsenal will face off at Anfield on the evening of Monday 28 September, at 8:15pm on SS Premier League. The Reds and the Gunners are set for an explosive encounter which will feature prolific African goal scorers such as Mohamed Salah, Sadio Mane and Pierre-Emerick Aubameyang.
Liverpool will be looking for revenge against Arsenal, given that the teams' last two meetings have both gone the way of the London side: 2-1 in a Premier League clash in mid-July and a penalty shootout triumph in the Community Shield late last month.
Other picks for Premier League this weekend are Crystal Palace vs Everton at 3pm, Brighton & Hove Albion v Manchester Unitedat 12:30pm, West Bromwich Albion v Chelsea at 5:30pm and Burnley vs Southampton at 8pm all on Saturday 26 September, live on SS Premier League.   On Sunday 27 September EPL fans will watch Sheffield United vs Leeds United at 12pm, Tottenham Hotspur vs Newcastle United at 2pm, Manchester City vsLeicester City at 4:30pm and West Ham United vsWolverhampton Wanderers at 7pm all live on SS Premier League.
The top clash for this La Liga round sees champions Real Madrid head to Estadio Benito Villamarin to face Real Betis. This will air on Saturday 26 September at 8pm on SS La Liga and SS GOtv La Liga. Los Verdiblancos have been a bogey team for the capital side in recent times, notably defeating Zinedine Zidane's side 2-1 in their last meeting in March (prior to the season suspension) to extend their unbeaten run in the rivalry to three matches. SuperSport is the only place to get English commentary from the legendary La Liga.
Barcelona will face Villarreal at 8pm on 27 September while Sevilla will face Cadiz on Monday 18 September at 8pm both on SS La Liga and SS GOtv La Liga.  Barcelona and Cadiz are back after being given the first two match days off to have extra recuperation time from last season's UEFA Champions League and Europa League campaigns.
More on La Liga this weekend will see Eibar meet Athletic Bilbao at 8pm on Friday 25 September. While on Saturday at 12 pm Deportivo Alaves will clash with Getafe, Valencia will also clash with Huesca at 3pm and Elche will face Real Sociedad at 5:30pm all airing live on SS La Liga and SS GOtv La Liga. Sunday 27 September SS La Liga and SS GOtv La Liga will air Osasuna vs Levante live at 11am, Athletico Madrid vs Granada at 3pm and Real Valladolid vs Celta Vigo at 5:30pm.
The headline match from Serie A for this round is the Sunday night clash of Roma and Juventus at the Stadio Olimpico in the 'Eternal City'. This will air on SS Football and SS GOtv Select 1 at 7:45pm. Other matches on Sunday 27 September includes,Spezia vs Sassuolo at 11:30am, Napoli vs Genoa at 2pm and Crotone vs Milan at 5pm also live on SS Football and GOtv Select 1.
Elsewhere, Internazionale will have their first match of the season when they host Fiorentina at the San Siro in the late kick-off on Saturday evening at 7:45pm. Also on Saturday 26 September at 2pm, Torino will face Atalanta while at 5pm, Cagliari will face Lazio. Both Live on SS Football and SS GOtv Football. The weekend will conclude for Serie A with Bolongna vs Parma on Monday 28 September at 7:45pm live on SSFootball, SS GOtv Football and SS GOtv Select 1.
SuperSport promises the best of football this season as viewers on DStv and GOtv can see all their favourite stars from the African continent dominating in leagues across Europe.
Don't miss the 2020-21 football season on SuperSport on DStv and GOtv.  For the full football experience, reconnect or subscribe to any of these packages; DStv Premium, Compact Plus, Compact, Confam & Yanga and GOtv Max & Jolli for selected matches.
Also, visit www.dstvafrica.com and www.gotvafrica.com and download the MyDStv app or MyGOtv app from the iOS and Android store to upgrade, reconnect or select the Auto-Renewal option to stay connected to quality football entertainment without interruptions and for other self-service options. And while you're on the move, you can stream matches on DStv Now.