MultiChoice Re-Launches Step Up Campaign for DStv, GOtv Customers
MultiChoice, pay television operator, has announced the return of its "Step Up" for its DStv and GOtv customers
The Step Up offer, which runs from Monday, 2 September to Thursday, 31 October, provides subscribers on both platforms the opportunity to subscribe to a higher viewing package and get upgraded to the package above that.
The offer is designed to give all active and disconnected DStv Compact, Family and Access customers the opportunity to pay for a package a step above their current package and get a boost to view programming on an even higher package.
Also, active and disconnected GOtv customers, especially those on GOtv Plus, Value and Lite packages, are opportune to upgrade to GOtv Max and have access to quality programming on the package.
Martin Mabutho, chief customer officer, MultiChoice Nigeria, said the campaign, which ran initially from 15 January until 15 April 2019, is back just in time for customers on lower DStv and GOtv packages to enjoy all the exciting content lined up on higher packages at reduced costs.
Mabutho said: "When we launched this first-of-its-kind offer back in January, the objective was to give our customers the opportunity to experience great entertainment on DStv and GOtv packages they normally would not have been on. The campaign was well received by our customers, and we are pleased to announce a second instalment of the offer."
Explaining the details of the offer, Mabutho said DStv customers currently on the Access package who pay N4,000 for Family package will get boosted to view programmes on the Compact package, while customers currently on the Family package who pay N6,800 for Compact package will be given Compact Plus package. Likewise, Compact customers who pay N10,650 for Compact Plus package will, in turn, get Premium package programming.
Also, customers on GOtv Plus, Value and Lite will get upgraded to GOtv Max when they pay a reduced fee of N2,600 while GOtv bridges the gap with a N600 'top up'. GOtv Max customers can also take advantage of this limited-time offer to renew their subscription for N2,600. This campaign offer is open to both active and disconnected DStv and GOtv customers with all upgrades taking effect within 48 hours.
Subscribers who upgrade to DStv Premium, DStv Compact Plus and GOtv Max will have unlimited access to games of the 2019/2020 football season of the Spanish LaLiga and Italian Serie A.
Similarly, selected games of the English Premier League and the UEFA Champions League, Europe's elite club football competition would also be broadcast live.
Also on offer are the 24-hour WWE SuperSlam pop-up channel and the UFC, the world's premier mixed martial arts (MMA) event, available to DStv subscribers.
Quality African entertainment is not left out for subscribers as brand new local shows and series, surprise pop up channels, including award-winning international series and blockbuster movies, would be shown on all Africa Magic channels, BET, FOX Entertainment, StarLife, ROK 2 and CBS Reality amongst others.
The Step-Up offer is open to both active and disconnected customers on DStv Access, Family and Compact while customers on GOtv Lite, Value, Plus and Max are also eligible for participation.
CBN Says Claims of N2,000, N5,000 Banknotes in Circulation Fake
Central Bank of Nigeria (CBN) on Sunday, denied videos and pictures of the purported circulation of N2, 000 and N5,000 banknotes in the country.
The apex bank in a tweet via the official Twitter handle are warned false and fake.
CBN called on Nigerians to disregard claims of such banknotes and urged members of the public to report anyone found in possession of such to law enforcement agencies.
Recall that in 2013, the CBN under the leadership of Sanusi Lamido Sanusi had said it was going to introduce a N5,000 banknote into the country.
Recently, the social media was abuzz after aman reportedly visited a bank and deposited the sum of N17m with yet to be designed or released N5000 and N2000 naira notes.
In accompany video, a lady could be heard in the clip, revealing how the man stormed the bank with the bundle of new 5000 and 2000 naira notes to deposit it.
Coalition of Nigeria Consumers Kick against Multichoice over Proposed Price Hike
A Coalition of Nigeria Consumers has expressed concerns over the recent announcement by Multichoice Nigeria Limited, providers of Digital Satellite Television services on (DStv and GOtv) platforms, that it will increase its subscription price from June 1.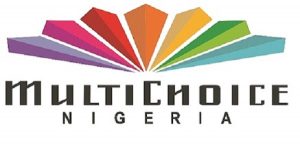 This was contained in a petition sent to the director-general of the Federal Competition and Consumer Protection Commission (FCCPC) through the F. S Onifade & Associates titled "powers of the commission to regulate price: abuse of power of dominace in markets and impending price hike by multichoice/dstv in Nigeria."
Festus Onifade, managing partner at the F.S Onifade & Associates said the petition was anchored on "Power of Abuse of Dominance" as provided for in new law FCCPC Act 2018 signed into law by President Muhammadu Buhari in February, 2019 which is prohibited under Section 72 of the FCCP Act.
The Act empowers the FCCC to fix and regulate prices of goods and services where such infractions have been brought to the notice of the Commission.
According to the petition, the increment plans by the company citing the increase in VAT rate as the reason, makes it the third time in a period of five years despite court injunctions against similar increment which was not obeyed.
It, therefore, called on the Commission to under law and new identity save the Nigeria consumer from another oppressive private monopoly, noting that out of about 14.56 million subscribers on across Africa, Nigeria alone has 40% of this numbers as at 2019 making her the largest and leading satellite TV service provider in Nigeria.
"You will recall that Mutilchoice Nigeria Limited had recently announced that it will be increasing its rates for DStv and GOtv subscribers from 1st June, 2020, citing the increase in VAT rate as the reason for this imminent price increment.
"Our client also noted with grave concerns that apart from the pattern of (content recycling) of repetitive films and programmes; many local TV Channels which ought to be free are paid for by Nigeria consumers as opposed to the practice of enjoying free local TV Channels in other part of the world.
"Worst still is that with a monthly premium subscription rate of about N16, 000 our client and Nigerian consumers are greatly surcharge. This is because with an average of 720 hours per month, an average view is about six hours per day. If usage is converted to hourly basis this same amount will give a consumer four months value. Hence, we advocate 'pay as you use.'
COVID-19: NBC Fines 3 Radio Stations over False Claims
National Broadcasting Commission (NBC) has fined three stations over broadcast of invariable content on COVID-19 and also sanctioned 28 others for other violations against the Nigeria Broadcasting Code.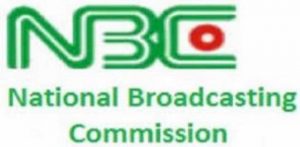 Prof. Armstrong Idachaba, acting director-general of NBC, at a press briefing in Abuja, said the three stations fined were Adaba FM and Breeze FM, all in Akure, as well as Albarka FM, Ilorin.
He said that the stations  were fined N250,000 each for broadcasting invariable claims and misleading information about the COVID-19 pandemic.
The NBC boss further stated that 28 other stations were sanctioned for violation of the code in areas bordering on hate speech, obscenity, technical breach, advertisement, invariable claims and unprofessionalism.
"All the stations have been either queried or sanctioned according to the provisions of the Nigeria Broadcasting Code
" The commission wishes to, again, re-emphasise that all broadcasters must adhere strictly to the provisions of the Nigeria Broadcasting Code and National Broadcast Act CAP N11 Laws of the Federation, 2004,"Idachaba said.
On reforms by the NBC, Idachaba said the amendment of the sixth edition of the Nigeria Broadcasting Code as approved by President Muhammadu Buhari made provisions for local content in the broadcast industry.
According to him, it also makes provision for increased advertising revenue for local broadcast stations and content producers.
"It also creates restrictions for monopolistic and anti competitive behavior in the broadcast industry. It further makes provision for responsibility for broadcast stations during national emergencies.
" I am glad that the work is ready now, and the commission has published the provisions of the amendment of the code," he said.
On Digital Switch Over (DSO), the NBC boss explained that the commission was considering a new licence free regime and broadcast signal distributors carriages fees for Digital Terrestrial Television (DTT) operators
"The new rates would affect National Free-view DTT, Rational Free-view DTT and Local Free-view DTT.
" The committee expects all licenced DTT operators to commence payment of the new fees which is lower than the fees in the analogue era.
"However, very important progressive  steps are being taken for the actualisation of the DSO.
"There have been several online meetings with various players and stakeholders in the digital ecosystem.
" We have concluded plans for a new timeline, indicating new cities where we are moving to and the details will be released once the lock down is fully eased," he said.
He called on all broadcasters and workers in the media industry to stay safe in the face of the raging pandemic.