Local Developers Must Follow Internationally Standards-Agu
George Agu, managing director, Neptune Software Nigeria Limited a financial application provider has experience in software development, programming, consulting and among others
He has worked in several parts of the world building along over 10 year experience in the industry.
Agu spoke to chike onwuegbuchi and funmi ilesanmi on issues industry.
Dominance of foreign software in the ICT industry
There are many reasons for the dominance of foreign software in the Nigerian economy. To be fair, most local IT companies have not lived to expectations and standards required by the local market. Added to the ability of the local banks to afford even then most expensive products overseas, you would not blame our banks for choosing to patronize foreign product.
Bear in mind that Neptune Software Plc is an IT group incorporated in the United Kingdom with offices in many countries in Africa including Nigeria, Kenya, South Africa, Uganda, and other countries in Europe and Asia. Neptune thinks globally but acts locally in countries where it has interest. I believe that for this reason, you may consider Neptune a local company as well as an international company. The major difference between Neptune Software and most other companies that you would find in Nigeria and the larger African territory is that Neptune strictly follows international best practices for its software development. The rewards of this approach can easily be seen from the spread of its customer base across many parts of the world.
Some of the best practices that we have adopted towards our software and the running of the organization include CMM model (Capability Maturity Model) which enables us to monitor and manage the self maturity of our development processes and at the same time compare this with what you will find in many other similar establishments. I consider that many software companies, be it local or international should focus on developing solutions that are internationally accepted because much as Nigeria is a local market, it equally has influence in the way other markets in Africa evolve.
You will remember that Neptune Software completed its first cycle of certification on best practices in 2005 when it accomplished the ISO9001:2000 in year 2005. It has since renewed this achievement and also advanced in the CMM certification. All our processes both in general management and software development are carried out along these lines so….there are lots of standards built around our development strategy and policies to ensure that our solutions are accepted in both local and international market
Patronizing Local Operational Banking Solution
It is going to be a multi-pronged approach; the government has a role to play in ensuring that the infrastructure in place encourages even the local developers in their minimum development activities. Similarly, government should not just recommend that banks and other local organizations support local software developers and stop there. Instead, they should come up with a framework that compels local software developers to develop according to internationally accepted standards and best practices; and in tandem compel the banks and other organizations to patronize local software that have proven to be reliable and are able to address specific business requirements. May be I should ask you…are the government agencies buying local software and have they patronized local software solutions more than they have for foreign ones? They (government) have a role to play in motivating the whole idea.
Well, as I said in the case of Neptune Software, our software is not entirely local because we have three development centers across Europe, Asia and Africa and there are many reasons for that. You will agree with me that England is a financial center for many organizations and as such a lot of things evolve from that point. India is a very big development centre and outsourcing centre for software development and we have a bunch of qualified IT personnel and people who are quite sound to handle virtually any kind of software development in Nigeria. We are tapping into that aggressively.
Talking about motivating local banks to invest in local solutions, I think the point to start from is for the government to bring in policies that will encourage local software purchasers not to pay taxes and duties for local software. They could also invest in the Universities by ensuring that their curricula conform to international standards and best practices. With that, you can have graduates who are self starters and who can almost add value to their organizations from day one. Presently, you will find some graduates who may not find their way in even powering up a computer, and etc so the learning program has to be promoted. Our schools are dilapidated, you get people from universities and they are still talking about BASIC, COBOL and PASCAL, there is no modern solution that runs on any of these tools. Modern solutions run on J2EE, Object Oriented Programming tools or Service Oriented Architecture; solutions built on these tools are the best today.
As for Neptune, I can confirm to you that we have been well accepted in this economy. In Africa I would say we have a bigger market share than most other banking software suppliers. In Nigeria for example we are supporting three commercial banks, added to some other 45 microfinance banks that depend on our solution. I think that is a remarkable success for us. In Kenya alone, we have about eight banks, in Uganda we have about eight banks, In Tanzania, we have about four banks; Zambia, two banks; Zimbabwe, four banks; Mozambique, one bank; we have just registered one in Ethiopia and one in the UK. Would you not consider us to be truly international and successful? Most recently, Neptune Software has been ranked fifth in the IBS League table ahead of many international software vendors who have seemingly preferred solutions in Nigeria. That tells you that something is wrong somewhere.
When we talk about local organization to invest in local technologies, we believe that the government needs to invest not only on the infrastructure but also on the social engineering. I read about the government planning to market Nigeria outside, that is to the world but Nigeria needs to be marketed to the Nigerian people. They need to make us realize and believe that things made in Nigeria can actually work for us because it is more of a thing of the mind. It is a psychological thing! People don't believe that things can work in Nigeria but we have been able to manage a whole lot of things by ourselves. There are Nigerian products that are being exported which people do not know.
Power Play on Bank's Support for Foreign Software
Some of our banks believe that a way to better market themselves is having to boast that everything they do is foreign, so they would rather stay away from local products for as long as it enables them to boast that everything they have is of foreign origin even when what you have locally is better than what they have procured from overseas. You will notice a number of Indians in Nigeria doing things that Nigerians can do even better, these are rookies, and a lot of them are not as qualified as Nigerians. You may also be away that certain products have failed woefully in Nigeria at implementation stage. There are lots of factors that come to play but some of those factors are not tangible so if it pleases the banks to continue to market themselves better by having to buy things overseas just for egoistic reasons, so be it. Bear in mind that the solutions from Neptune Software have been well accepted in over 50 banks in many African countries and other parts of the world. Does that rind a bell to you? As a sales director for the company in Africa some years ago, I have seen banks in many countries subject solutions to a rigorous but objective software evaluation and selection process. I witnessed one such exercise in Paris where use cases and test cases were used to test the suitability, reliability and stability of solutions and we came first in over 80% of the cases. We dominate the market in Eastern Africa and Southern Africa with over 50 percent of the market share in the banking sector. We were once tagged the fastest growing IT company in Africa some two years ago.
Branches in East Africa
It is not just enough to talk about our branches but also the varying nature and spread of banks that are currently supported by our solution. We have supplied and supported varying types of financial institutions. To cite some examples, the two biggest mortgage banks in East Africa namely the East Africa Building Society which has just been bought over by Eco Bank and Housing Finance Bank of Kenya depend on our solutions. The biggest Agriculture Finance Corporation in East Africa, AFC depends on our solution. In Tanzania for example, the biggest microfinance bank which is also the biggest bank in that country and which doubles as a commercial bank and microfinance bank with over 120 branches, over three million accounts, over 3,000 operators is supported by our solution and they are very happy. The biggest bank in Zimbabwe called People's Own Savings Bank which is the bank for the masses with over four million customers, over 160 outlets also depends on our solution. So you would ask why Neptune is not dominating the Nigeria market even when there is huge local presence which equals formidable local support.
New Banking System
Neptune's new banking system called Rubicon is about the only banking system that is 100 percent built on J2EE technology, Service Oriented Architecture, Rules engine and work flow processes. No other banking software can boast of that today and as we talk about this, we are about the only software provider in Nigeria with no failed implementation.
Govt's Directive on Locally Made Software
Firstly, I want to thank the federal government for taking that initiative, that was a strategic move but the implementation need to be monitored for compliance. When the federal government came up with that initiative some years ago, I think legally they had no power to investigate who has bought what and could not compel organizations to comply. Another dilemma is situations where sellers of these solutions are Nigerian organizations and even when government agencies or private companies may not pay directly to supplier companies overseas, the local agents can receive the money and independently wire the same overseas. So there is a whole lot of monitoring for compliance by the federal government to ensure that this directive thrives. It may not be easy for the federal government to achieve this because there is no legal framework to compel organizations. They just have to keep preaching that message and they have to find a way to enforce that directive.
At Neptune, we have a very strong project execution track record and we have so far been successful in 100% of our projects. Our solutions, including banking, payment, human capital management, personnel and payroll management are world class solutions running in many countries. Nigerians are not yet ready to invest in locally made products and that would make you to think of when Nigerian would manufacture their first car. Several countries today have their locally made cars, e.g. Korea, China, etc. We are almost running out of the benefits that came with the oil boom, so what's the next step? We have to start looking at areas where we can leverage our skills because Nigerians are highly skilled set of people.
Forex Demand
The Central Bank of Nigeria took a very good decision to encourage banks and other organizations to purchase software from local companies. The CBN should borrow a leaf from the mistake by the federal government's failure to develop a framework that would compel organizations and government agencies to purchase solutions locally. Such a directive has been given in the past; the question to ask is why the directive did not see the light of the day. It is more like wishful thinking, policies and guidelines has to be put in place towards selecting software. Local vendors should be given a chance when software evaluation decisions are made. Even though we are only a subsidiary of an international company, we have structures that enable us to play in this market as local players. It was a value dilemma that we have been able to reconcile, that playing internationally, yet having a very formidable local presence. I also believe that the Standard Organization of Nigeria (SON) should be empowered to monitor local companies and ensure compliance to certain standards set by SON. There are lots of advice that can be given as to how best local software can be promoted but I choose to stop here for now.
NCC, Digital Encode Support NITRA Innovative Tech Forum On Post-COVID-19 Strategies
The Nigerian Communications Commission (NCC), Nigeria's telecommunications regulator and Digital Encode, Cybersecurity and Compliance advisory company, have indicated interest to partner with the Nigeria Information Technology Reporters Association (NITRA), the national umbrella body of ICT reporters, as it organizes a forum that will x-ray the industry's future plans for ICT growth post pandemic era.
The event, slated to hold on October 15, 2020, will seek to discuss the needs for a fortified ICT sector after the COVID-19 era, and the level of preparedness of ICT stakeholders to embrace the challenge of being pivotal to the stability and growth of all other sectors.
A statement from NITRA National Secretariat in Lagos indicates that due to the pandemic and need to observe the COVID-19 protocol on social distancing, the event will be held via a Webinar.
This year's theme, "Multi-stakeholder Approach To National Recovery Post-Pandemic", is in line with the annual event's generic theme, 'NITRA Innovative Tech Forum', a contribution by NITRA to the development of Information and Communication Technologies (ICTs) innovations and policies in Nigeria.
Prof. Umar Danbatta, executive vice chairman, NCC is expected to deliver the keynote speech at the event and will throw more light on Federal Government's plans, programmes and policies on post-pandemic strategies using ICT.
Dr. Adewale Obadare and Dr. Seyi Akindeinde, founders of Digital Encode, while accepting to support the event expressed their readiness to offer their expertise in Cybersecurity for organisations to prepare against cyber- attacks with the new normal.
They will also highlight areas that are high risks that need fortification in terms of cybersecurity.
Speaking on the event, Mr. Chike Onwuegbuchi, national chairman, NITRA, noted that as the COVID-19 pandemic continues to leave its negative trails across the globe, economic reboot for countries will not only depend on how well they readapt to the new normal, but also more on their recovery plans.
According to him: "While the federal government has consistently expressed its willingness to set all policies in place to engender growth, and accelerated implementation of these policies, private sector firms have also shown great hunger for the task ahead in post-COVID-19 era.
However, the question that needs to be answered is whether all stakeholders are ready for the required task ahead."
The event will also offer participating companies opportunities to publicize some of their individual efforts at contributing to reacting a soft landing or lifeline for SMEs and other ancillary companies as the pandemic threatens their survival.
Digital Encode is a multi-award winning and leading consulting and integration firm that specializes in the design, management, and security of business-critical networks, telecommunications environments and other Information Technology (IT) infrastructures.
NCC Threatens Illegal Users of GSM Boosters with Arrest, Prosecution
Nigerian Communication Commission (NCC) has warned telecom consumers to desist from using illegal GSM boosters.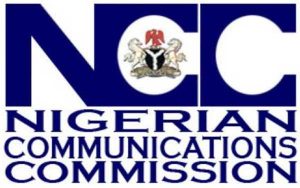 The commission also said that anyone caught using a GSM booster without obtaining approval of a duly licensed network operator will face arrest and prosecution.
GSM boosters are devices that transmit and receive telecommunications signals and can therefore interfere with other radio frequency equipment.
Ikechukwu Adinde, director, public affairs, NCC, said in a notice published on NCC website, that only licensed network operators are allowed to use GSM boosters.
The booster, also known as amplifier or repeater is made up of three main elements – exterior antenna, amplifier, and interior antenna.
They form a wireless system to boost cellular reception
"Members of the public should note that, willful interference with any wireless telegraphy is an offence under Section 16 of the Telegraphy Act, 2004,"it said
The agency said it will not condone any flagrant breach of this law.
It has also enforced measures to prosecute offenders.
Accordingly, monitoring mechanisms have been put in place and anyone caught using a GSM booster without obtaining approval of a duly licensed network operator will face arrest and prosecution.
"Any member of the public with useful information regarding the illegal use of GSM Boosters should contact the Commission on 09-4617000/7351 or send an email to [email protected]," the notice said.
"Individuals desirous of using GSM Boosters should note that they can only do so in conjunction with licensed network operators," it added.
Tizeti Selects Nokia to Provide LTE Fixed Wireless Access Solution for High-Speed internet Services in Nigeria
Tizeti announced that it selected Nokia's Fastmile Long Term Evolution (LTE) technology to enable usprovide superior internet services to over 1 Million subscribers in Port Harcourt, Edo and Ogun in Nigeria.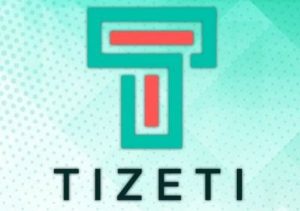 Tizeti will deploy Nokia's AirScale Base Station TDD-LTE and FastmileFixed Wireless Access (FWA) gatewaysto deliver premium internet and Virtual Private Network (VPN) services to Residential, Small and Medium Enterprises (SMEs).
The solution will also enable Tizeti'sto deliver a more robust, high-speedinternet service to subscribers and the flexibility to seamlessly evolve to 5G Fixed Wireless Access when needed.
Nokia's FWA solution enables Tizeti to fast-track broadband access and provide a best-in-class broadband experience to its subscribers.
Nokia'sAirScale Base Stations ensure high-quality connectivity and coverage and enablesTizeti to evolve the network in line with customer demand.
Nokia'sFastmilegateways connect wirelessly to the existing network to createa fastbroadband connection and enhanced Wi-Fi experience in the home.
The Nokia Network Services Platform will help Tizeti to simplify operations and quickly respond to changing market demands.
Kendall Ananyi, Tizeti, said:"We are committed to providing the best-in-class network experience to our subscribers. We are confident that Nokia's proven technology and expertise will help us differentiate our services based on quality. This a crucial project for us as it introduces LTE in our networks and allows us to bring new and innovative services to our subscribers."
Eniola Balogun, Nokia, said:"We are thrilled to work with Tizeti on the initiative to upgrade their network to bring the latest products and services to its subscribers. Nokia Fastmile will help Tizeti to cost-effectively enhance the customer experience.
The project will also enable them to delight their subscribers by providing more reliable data services.
On the other hand, Tizeti will benefit by adding new revenue streams."