Making Good Use of Universal Service Provision Funds
The Nigerian National Telecommunications Policy provides a mandate for universal access to telecommunications services for economic, social and political development. The Communications act requires a Universal Service Provision Fund (USPE) that will promote the widespread availability of ICT network services to underserved areas.
The USPE is a platform for Government to encourage the development of telecommunications services in the rural areas and promote rapid social-economic development that will eventually minimize the access gap by providing public telephony and internet point of presence within 5kilometers.
Telecommunications in Nigeria has contributed to the creation and sustenance of jobs through employment of direct and indirect labour at various levels. Mobile telephony currently account for over 95% of the total telephone connection in Nigeria with mobile GSM and CDMA operators contributing in excess of 74 million subscribers out of the total industry figure of 76 million reported in first quarter of this year.
Recent efforts
The Nigeria Communication Commission (NCC) has so far released about N30billion for the executions of variety of programmes through Universal Service Provision Fund (USPF) in the six geo-political areas of the country.
Mr. Funso Fayomi, executive director/ Secretary of the USPF, disclosed recently at the North West stakeholders' forum organized by the NCC in collaboration with USPF, that already over 550 secondary schools under the schools access programme and 133 tertiary institutions under the tertiary institution access programmes across the nation have been provided with computers and necessary ICT facilities.
According to him, under the 5years strategic programme of the USPF, over 70 percent of Nigeria communities in the rural areas where the provision of network services are either unserved or underserved will be provided with community communication centres (CCC).
"Each of the community communication centres will provide a public calling centre, a cybercafé and ICT training centre as well as serve as flat form of extending wireless internet access to the neighboring communities," he said.
He further stressed that the CCC will enable the private operator/ implementing counter part to install and run a wireless broadband internet point, adding that services will enable access to the internet for individuals, businesses, government offices and other community based organizations.
Enumerating other achievements of USPF, the executive director/ secretary of USPF said the USPF is ready to provide funds to assist schools and unserved and underserved communities nationwide, but quickly added that various state government should provided necessary facility and security for selected schools in the targeted areas.
'We cannot deny any community or school ICT facilities because they don't have classrooms or electricity, which is why we take time to meet with state government and appeal to them to provided any such select areas with necessary basic infrastructures".
Mr Fayomi said the USPF don't implement or won any projects, adding that they only provided the fund and ensure that the contractor handling the projects are properly mobilized to execute the projects in the selected areas.
Engr. Stephen Adebayo Bello, acting executive vice chairman of Nigerian communication commission (NCC), said one of the basic objective of the USPF is to contribute to national economic and social development through enhancing ICT infrastructures and services.
Engineer Bello explained that the USPF strategic plans cannot be actualized without the participation of the beneficiaries of the projects in terms of design and deployment, and charged CBO's in various regions in the country to take up the challenges for the development of their respective locations by becoming aware and get more involved.
Explaining the school access programme, SAP, Fayomi noted that the project provides computer, accessories and high speed internet connection to selected schools, including laptops for teachers. "Each school will have a wireless mesh that will connect all the computers and the teacher's laptop and the project which adapts the school's curriculum for computer training includes a training module for teachers.
Giving what seems to be a report card of the entire project, Fayomi pointed out: "As we all gather here today to commission a few of the completed USPF projects; we want to also inform you that, we have rolled out similar projects in each of the geo_political Zones of the nation.
On the whole, we have 218 Community Communication Centers (CCC) and 240 USPF subsidized Base Transceiver Station (BTS) spread across the federation in different stages of completion. We have also provided 476 government secondary schools with 100 computers, a 5KVA generator and broadband connectivity (per school) under the School Access Project SAP, 133 tertiary institutions with 100 desktops and broadband connectivity (per school) under the TIAP Project. In Cross River State we have also provided facilities for the University of Calabar."
He promised that USPF will always team with relevant stakeholders to bring ICT facilities to the various ends of the country, adding that the overall plan is to be able to reach every school in the country.
Stakeholder/Private sector participation
There is need for harmonization of current uncoordinated effort by government to provide practical support for the USPF, such as; NCC's wire Nigeria project (WIN) and Sate Accelerated Broad band Initiative (SABI) NCC Universal Service Pilot project Funded by the World Bank and Ministry of Communication's National Rural Telephone Project (NRTP) as well as Ministry of Science and Technology's Galaxy Backbone Project.
Federal Government Computer for all Nigerians (CANI) amongst other Industry bodies should be represented on the USPF and its committees to promote greater collaboration between the USPF and stakeholders. Increase transparency in management of USFE and increase stakeholder participation in the collection, administration Management of USP Funds Need to appropriate adequate incentive to ensure that ICT rollout in the rural and underserved communities is not hampered by the inadequacy of requite incentives.
USPF to ensure that the NTP and Universal Access policies are reviewed constantly and those stakeholders are duly consulted throughout the review process. This is critical as it will promote greater confidence of stakeholders and contribution in the management of the USPF. USPF should adopt best practice to suite local environment conditions had peculiarities of the Nigeria Market.
USPF should priorities build out of backbone infrastructure by private operators aimed at accelerating the build out of backbone transmission infrastructure into un-served and under-served rural and urban communities.
The NCC through the USPF should allocate frequencies in the 2.4,3.5,4.5 900 MHz free of charge to operators providing communications services to rural areas.
There is need for USPF to continue stakeholder consultation on regular basis. USPF projects should be implemented on a wide scale and robust basis.
Barrier to Universal Access
Extremely high operating costs in rural communities. High maintenance cost due to non availability of infrastructure such as Power roads, and High License/spectrum numbering fees without regards to unserved areas that should benefit from universal access policies.
Comments on Contribution to USPF Funding:
Further to provisions in the regulations giving NCC discretion to increase or decrease the percentage of AOL contributions already set at 2.5% to be paid into the USPF and to set the amount of the "USP levy" from time to time. In the light of multiple taxation and regulatory issues, that any additional onerous, that any administrative burdens on operators should be avoided.
The USPF should always make clear references to the percentage of the AOL to be paid into the USPF by the NCC. Any further changes to UA policies that will impose additional financial obligations on operators should only be undertaken after extensive consultations with stakeholders i.e. Operators.
Incentives for Operators Under the USPF
Engr. Gbenga Adebayo, chairman Association of Liccensed Telecommunications Operators of Nigeria (Alton) said proper coordination of varied Universal Access initiatives is required to avoid duplication and ensure optimal utilization of resources, there is the need to streamline the national rural telephony programme sponsored and coordinated by the Ministry of Communications and any other similar initiative by Government currently running parallel with the USPF along the policy objectives of USPF.
He highlighted some of the incentives as investment in infrastructure which would have ordinarily been provided by Government such as access roads, pipe borne water, electricity supply. Investment in economically disadvantaged areas – 100% tax holiday for seven years and an additional 5% capital depreciation allowance. Subsidies and tax allowances on capital investment incurred rolling out in underserved and un-served areas that would be unprofitable in the short and medium term.
Others are total exemption of towers and masts from any form of levies, charges or other taxes by any level or arm of Government. Duty exemption on Network rollout equipment – fiber optic cables, terminal equipment, and specialized telecom equipment. USPF/NCC should ensure that Spectrum fees for frequencies required for rural roll-out are not expensive both in cost of allocation and renewals. Encourage rural entrepreneurs to co-invest in telecom network with operators which give mutual benefit both to local partners and entrepreneur local operators and local communities.
Benefits currently offered by Operators
Adebayo explained that operators offer low cost handsets both GSM and CDMA Operators. Service affordability (SIM costs as low as N100) Operators retention of subscribers on the networks irrespective of income/dormancy level, and availability of rechargeable cards in low denominations. Free on-net calls on some networks, and co-location and co sharing of infrastructure among operators. The National Rural Telephony Programme and other similar Government Rural access initiatives should be subsumed under the USPF. This industry bodies should be represented on the USP board and be better positioned to influence decisions of the USPB. Each stakeholder should perceive the other as an equal partner in the Universal Access Project Operators should contribute to the USF by duly paying Annual operating Levies.
Subsidies should only be granted to efficient and tested operators.
USPF administrative costs should be kept at a minimum to ensure funds are not eroded. Regulatory fees (numbers, spectrum, AOL) and State/Local Government levies paid by operators should be reviewed downwards to reflect only the administrative cost of issuance.
Ndukwe Reveals Secret of MTN's Dominance Of Nigeria's Telecoms Space
Dr Ernest Ndukwe, Erstwhile Executive Vice Chairman and Chief Executive Officer of the Nigerian Communications Commission (NCC), has been speaking on why foremost telecommunications services provider, MTN, has continued to dominate the Nigerian telecom space like a colossus.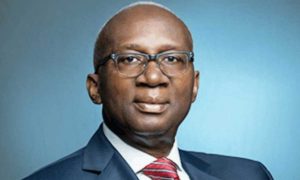 Ndukwe, speaking on Tuesday as a guest at the Virtual Digital Africa VIP Leadership Series powered by Digital Africa, organisers of the annual Digital Africa Conference & Exhibitions, noted that three factors – strong financial position, good management and discipline in terms of managing resources, separate MTN from the rest of the pack.
"I think it is important to say that MTN is a particularly disciplined company right from its roots; it has always been a well-run organization. It has not had the board squabbles of its competitions. Since the first board of MTN (Nigeria), some of the board members just retired last year (2019). Meanwhile, their competitions have had various owners, various quarrels, and various issues," he said.
Ndukwe, who is the Chairman of MTN Nigeria Board, said that nobody can be blamed for this position as the way organisations manage their affairs translates to the kind of position they occupy in the business environment.
"One thing that people don't know also is that for the first five years of existence of MTN in Nigeria, it did not pay dividends to its shareholders. They recognized the importance of scale and were pumping in all the earnings, all the profits into building networks. They started building their own microwave links; they started building their own fibre optic links all across the country because it's a matter of planning.
"Let it be said that technology changes, the best company today might not be the best company tomorrow. A few years ago, Facebook was not on the reckoning but today, is a much bigger company. People might not make it in terms of telecommunications service delivery because in certain countries, there is actually a certain number after which the market gets saturated. There are opportunities in the technology space; all that is needed is for operators to discover them and leverage.
"When Zoom started, no person knew it was going to scale to the level it has now reached; thanks to Coronavirus. People should continue to look for opportunities and niche markets and go there because that's where they can scale. There are many companies that are doing very well in the financial technology space in the country too."
Dr. Ndukwe also talked about NITEL, 5G, the Stock Market, companies he admires in Nigeria and the concept of a single African Telecoms network.
Danbatta Inaugurates Evaluation Committee for 2020 Research Proposals
Prof. Umar Garba Danbatta, executive vice chairman and chief executive of the Nigerian Communications Commission (NCC), has inaugurated a 15-member Evaluation Committee for the assessment of the 2020 Telecommunications based research from Academics in the Nigerian tertiary institutions.
The Committee, chaired by Prof. Mu'azu Bashir, a professor of Computer and Control Engineering and Head of Computer Engineering Department at Ahmadu Bello University, Zaria was inaugurated at the Commission's Head Office in Abuja on Wednesday, September 24, 2020.
Speaking during the inauguration, Danbatta said that the initiative speaks to the Commission's commitment towards encouraging the development of indigenous innovative solutions that impact not only the Telecom industry/ICT sector positively but also the nation as a whole.
"We want to continuously support research projects that can lead to the development of new products and services in the industry as the key enabler of the nation's digital economy.
"We are all aware of the appreciable contributions of the Nigerian Telecommunication sector to the growth of our GDP (Gross Domestic Product) over the years, which peaked at 14.53 per cent in second quarter of 2020," he said.
Danbatta, stated that the Commission understands that funding Research and Development (R&D) is fundamental to ensuring that the needs of consumers are properly anticipated and met while enabling sustainable economic growth, adding that the Digital Economy-based Research Innovations project underlines the importance of funding R&D.
According to the EVC, for the year 2020, the request for proposals was tailored to providing innovations and solving challenges in five emerging areas of technology.
"These include innovative clean energy technology; 5G deployment in Nigeria; Internet of Things (IoT), low power Wide Area Network (WAN) technology; advanced methods of Quality of Service (QoS) and Quality of Experience (QoE) management and test mechanism as well as monitoring and localisation of drones.
"While emphasising the importance of telecommunication/ICT industry to innovative developments and transformations within the economy, Danbatta tasked members of the Committee to thoroughly evaluate all submissions in order to sieve, identify and select the best from the proposals submitted.
"Members of this Committee have been carefully selected from the Academia, related government institutions and the industry based on their pedigree.
"I have no doubt in my mind that you will carry out the assignment to the highest acceptable standards," the EVC said.
The Committee is expected to carry out the assignment and submit its report within four (4) weeks from the day of inauguration.
FG Awards Cash Prizes Worth N16.5m to Winners 0f Nigeria @ 60 Challenge
The Federal Government of Nigeria, through the Ministry of Communications and Digital Economy, has awarded prizes worth N16.5million to nine Nigerians who emerged winners of the Nigeria @60 Independence Challenge.
It could be recalled that the Federal Government of Nigeria, under the leadership of President Muhammadu Buhari, GCFR approved an inclusive National Independence Day Celebration programme with the theme: "Together at 60," where it called on creative Nigerians to choose brand and come up with elements that will beautify the anniversary.
The Sub-Committee, chaired by Dr Isa Ali Ibrahim (Pantami), minister of Communications and Digital Economy,  launched the challenge Portal on Friday, 4th September, 2020, with the aim of providing opportunity for talented, critical thinking and creative individuals or teams to produce the event slogan, photograph, and a poem.
The Jury, made up of Directors from the Office of the Secretary to the Government of the Federation, Office of the Head of Civil Service of the Federation, Federal Ministry of Communications and Digital Economy, the National Information Technology Development Agency (NITDA), and the Nigerian Communications Commission (NCC), evaluated the submissions based on the relevance to the theme, originality, creativity, impact and mode of presentation.
During the evaluation, a total of 3,258 entries were received, out of which 1,931 Slogan, 638 Poetry, and 689 Photography entries were submitted.
While presenting the Awards and Prizes, the Minister of Communications and Digital Economy and Chairman of the 60th Independence Celebration Sub-Committee, Dr Pantami said that the competition was meant to create a platform for all Nigerians to participate in the diamond jubilee anniversary.
He said "Federal Government provided this opportunity for Nigerians to choose their brand and harness the power of creative minds to create other elements that will form the brand of the anniversary.
Dr Pantami congratulated the winners and charged those that participated to continue utilising their skills for the betterment of themselves and Nigeria at large, adding that "the nation will be proud of them".
He said the Diamond Anniversary which is will last till September 30, 2021 is a period for Nigeria to celebrate its unity.
He also commended the jury that worked day and night to ensure fairness during the selection of nine winners from each category of the competition.
Mallam Kashifu Inuwa Abdullahi, director general, National Information Technology Development Agency (NITDA), while delivering the welcome address, described the process as first of its kind, where citizens are engaged virtually to plan the celebration.
Abdullahi said that COVID-19 pandemic has brought another opportunity for Nigerians to celebrate 60 years anniversary in style.
The Chairman of the Independence Competition Judging Committee, Director, IT Infrastructure Solution, NITDA, Dr Usman Gambo Abdullahi said the competition was meant to tap into the creative and innovative potential of the youths.
The Head of Civil Service of the Federation, Dr Folashade Yemi- Esan represented by the Permanent Secretary, Mr Tope Fashedemi  commended the efforts of all participants, describing every Nigerian as a winner.
The outcome of the assessment saw the emergence of the following as second runners up: Sani Ibrahim (Slogan), Samson Mayor Emeka (Photography) and Umoru Patrick Eghiegbai (Poetry); first runners up Yusuf Muhammad Ahmad (Slogan), Leke Adebule and Team (Photography), and Mustapha Dauda Gwary (Poetry). The winners of the challenge are: Nwakuba Ezinne (Slogan), Amao Daniel Oluwadarisimi (Photography) and Kalu Rejoice Chioma (Poetry).
The winners were presented with awards and cash prizes in each category, with the second runners up getting One Million Naira each, first runners up One Million and Five Hundred Thousand Naira each, and the winners, Three Million Naira each, for their creativity and innovative contribution to the Diamond Jubilee Celebration.
The Diamond/Innovation/Change Sub-Committee is made up of Dr Isa Ali Ibrahim (Pantami), Honourable Minister of Communications and Digital Economy as Chairman, Alhaji Lai Mohammed, Honourable Minister of Information and Culture, Mallam Adamu Adamu, Honourable Minister Education and Dr Folashade Yemi-Esan, Head of Civil Service of the Federation as members, while DG NITDA, Mallam Kashifu Inuwa Abdullahi, was later co-opted as member.