Market Turmoil Resumes as Virus Fears Deepen  
By Hussein Sayed, Chief Market Strategist at FXTM
Investors have suffered a tough start to the second quarter due to the coronavirus pandemic. After climbing 17.9% from its low in the past seven trading days, the S&P 500 kicked off the new quarter with a 4.4% decline.
It seems most of the global fiscal and monetary stimulus measures have been priced in and the things that matter most at this stage are the infection and death rates of Covid-19.
Psychology has a great impact on asset prices, and with more people realising that the virus could reach them in some way or have already infected someone they know, that's a good enough reason for explaining why risk assets are unloved.
The upward move in equities we've seen over the past week may prove to be a temporary recovery, a dead cat bounce or a bear market rally. Call it whatever you like, but as long as infection rates continue to grow at the current pace, this more or less guarantees weak economic performance going forward and a collapse in earnings.
With global infections likely to reach one million later today and deaths surpassing 50,000, investors are focusing on capital preservation and are looking to return to cash. That suggests another leg lower in equity prices over the next couple of weeks, until investors have a better understanding on how the current crisis will end.
Of course, no one knows with certainty how bad this pandemic will impact global economies and corporate earnings. But it is obvious that corporate buybacks, a major component of the past decade's bull market, will be missing in 2020 and probably in 2021 depending on how long the crisis persists. These buybacks have been by far the greatest course of demand for stocks since the 2008 crisis.
While some investors may want to take this opportunity of extreme pessimism to begin accumulating stocks, they may soon realise that we haven't reached the capitulation stage yet. That is when investors surrender or give up trying to recapture lost gains as a result of falling stock prices and is generally considered to be a sign of a bottom in prices.
Today's US weekly jobless claims release for the week ending March 28 is going to be of more importance than Friday's non-farm payrolls report. That's because the NFP will only include data through March 14, so it doesn't reflect the impact of the last two weeks when millions of Americans filed for unemployment benefits.
Jobless claims may have risen 3 – 5 million in the past week, and we could even see a higher revision of the last week's 3.28 million print. That suggests April's NFP may show job losses in 8 digits, which could turn out to be the darkest day ever in the US job market.
Customers to Access up N3m in New UBA Credit Card, Flexible Repayment Plans
United Bank for Africa (UBA) Plc, Pan African financial institution, has introduced the new UBA Naira Credit Card to its teeming customers in fulfilment of its promise to ease accessibility to funds and improve the overall standard of living.
With the new UBA Naira Credit Card, customers whose salary accounts have been domiciled with the bank for a minimum of three months and are employees of corporates under UBA's approved counterparty list with minimum net monthly income of N250,000 are in for a stress-free business and personal lifestyle.
They will be qualified to access up to N3m credit, with extremely flexible repayment plans of as low as 10% of their monthly outstanding due.
Specifically, these customers aged between 18 and 57years who apply for the UBA credit card will also enjoy easy access to funds with a revolving line of credit and up to 45 days interest free credit, flexible repayment options; amazing discounts at select merchant locations including Restaurants, Boutiques, among other mouth-watering benefits.
The UBA credit card also allow ATM withdrawals in Nigeria or abroad wherever the Visa logo is displayed while allowing ease of payment of goods and services locally and Internationally on POS/WEB terminals where the Visa logo is displayed.
Sampson Aneke, group head, Digital Banking, UBA, said that as a bank that is interested in the welfare of Nigerians, UBA is always on the forefront of developing products and services aimed at creating wealth, easing living conditions and meeting the needs of its customers all over the world.
He said, "At UBA, we recognise that access to credit is fundamental to the creation of wealth and value in the economy.  Unfortunately, the country has been challenged in this regard with only about 2% of the population presently having access to bank loans.
"It is in addressing these developmental and household challenges that the bank has in recent times developed and introduced a number of unique lending products to the market, with the latest being the innovative UBA credit card."
Aneke who spoke glowingly about all the benefits that the banks' customers stand to enjoy from the credit card explained that the UBA Credit card is currently available as Visa Gold card with a card limit of between N75,000 to N1,000,000 and Visa Platinum card with a limit of between N1,000,001 to N3,000,000 and can be used locally and internationally at any ATM or POS outlet which has the Visa logo, WEB (online), and POS terminals.
"There is an interest free period  of 45 days on POS/Web transactions provided 100% repayment is made on the repayment due date and customers are entitled to 30% (annualized) of their monthly salary as credit card limit subject to the existing Debt Service Ratio (DSR).  The monthly repayment cycle will run from the 15th of every month to the 15th of the next month and the credit card statement showing transactions details within the period and the amount due for repayment will be sent to the cardholders' registered email address," Aneke said.
He explained that to get the card, customers can walk into any UBA branch or visit the bank's website at www.ubagroup.com to download the credit card application form, fill it and submit to the Customer Service Officer at any UBA branch nationwide.
United Bank for Africa is a leading pan-African financial institution offering banking services to more than twenty million customers globally.
With footprint in 20 African countries and presence globally in the United Kingdom, the USA and France,
UBA is connecting people and businesses across Africa through retail, commercial and corporate banking, innovative cross border payments and remittances, trade finance and ancillary banking services.
Access Bank in Discussion For Acquisition Of Zambian Bank
Access Bank Plc has entered into exclusive discussions with Cavmont Capital Holdings Zambia Plc on the acquisition of Cavmont Bank Limited.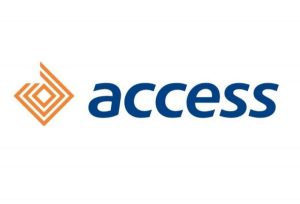 In a regulatory filing at the Nigerian Stock Exchange (NSE), Access Bank said the discussions bothered on a potential transaction between Access Bank Zambia and Cavmont Bank Limited, a wholly owned subsidiary of Cavmont Capital.
"The potential transaction relates to the sale of 100 per cent of Cavmont Capital's interest in Cavmont Bank to Access Bank Zambia. There can be no certainty that a transaction will be agreed, nor as to the terms of any such agreement".
According to Access Bank, the completion of a transaction would be subject to formal regulatory approvals.
"Access Bank will update the market as appropriate and in accordance with its' disclosure obligations," it said.
Accordingly, shareholders are advised to exercise caution when dealing in Access Banks securities until a full announcement is made.
Record US COVID-19 Cases Can't Halt the Equity Rally
By Hussein Sayed, Chief Market Strategist at FXTM
Equity markets have pushed higher in Asia following an impressive last hour rally on Wall Street yesterday. The record daily increase in US COVID-19 infections and the sharp rise in deaths has proved no barrier to the bulls. Rises in Apple and Amazon stocks sent the Nasdaq Composite to a new record high of 10,492, while the S&P 500 and Dow Jones Industrial Average advanced 0.78% and 0.68% respectively.
The current environment has led to the closure of the $2.8 billion Lansdowne Partners' flagship equity long/short hedge fund. The lack of short winning strategies may even force more hedge funds to follow Lansdowne's footsteps. The stimulus-driven market has made life for long/short strategies extremely difficult as relying on traditional valuation metrics to find short opportunities have failed throughout the latest bull market, and even throughout much of the previous 12 years since the Great Financial Crisis.
Fundamentals and valuations appear to be of limited influence on investor's decision making. The fear of missing out, or "FOMO", monetary and fiscal policy actions, low yields, lower interest rates for longer, are some of the factors that have led to this structural change in markets. If the Fed can keep zombie companies alive by keeping the lending taps open, why wouldn't investors profit from these actions? However, the Fed cannot keep running these measures forever, and for many corporates relying on debt to stay afloat, sooner or later they will fail if they can't return to profitability.
As always there is the good and the bad news. Depending on where investors put more weight is what drives asset prices and that is what leads to extreme highs and lows. Looking at where US stocks stand at the moment, it seems lots of the good news is already priced in. So even if bulls decide to keep pushing higher, the upside is likely to be limited from current levels unless we learn that an effective vaccine will hit the markets before year end and will be available for most of the population. If investors truly believed that the economy was returning to pre-pandemic levels soon, Gold wouldn't be standing today at 9-year high, so it's evident that investors who are participating in this risk-on rally are also hedging their positions by adding safe havens for their safety net.