Mastercard Foundation to Deploy $1.3B in Partnership with Africa CDC to Save Lives
The MasterCard Foundation has announced that it will deploy $1.3 billion over the next three years in partnership with the Africa Centres for Disease Control and Prevention (Africa CDC) to save the lives and livelihoods of millions of people in Africa and hasten the economic recovery of the continent.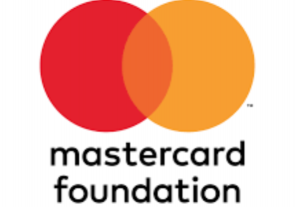 The Saving Lives and Livelihoods initiative will acquire vaccines for at least 50 million people, support the delivery of vaccinations to millions more across the continent, lay the groundwork for vaccine manufacturing in Africa through a focus on human capital development, and strengthen the Africa CDC.
"Ensuring equitable access and delivery of vaccines across Africa is urgent. This initiative is about valuing all lives and accelerating the economic recovery of the continent," said Reeta Roy, President and CEO of the MasterCard Foundation. "In the process, this initiative will catalyze work opportunities in the health sector and beyond as part of our Young Africa Works strategy," she added.
The African Union's goal as set out in the African COVID-19 Vaccine Development and Access Strategy is to vaccinate at least 60 percent of its population – approximately 750 million people or the entire adult population of the continent – by the end of 2022. To date, less than two percent of Africans have received at least one vaccine dose.
The new partnership builds on the efforts of the COVID-19 Vaccines Global Access facility (COVAX), the COVID-19 African Vaccine Acquisition Task Team (AVATT), and the global community to expand access to vaccines across Africa.
The number of vaccines available to Africa represents a small portion of the global supply and the financial costs to purchase, deliver, and administer vaccines remain significant. The Africa CDC is calling on governments, global funders, the private sector, and others to help meet this goal.
"Ensuring inclusivity in vaccine access, and building Africa's capacity to manufacture its own vaccines, is not just good for the continent, it's the only sustainable path out of the pandemic and into a health-secure future," said Dr. John Nkengasong, Director of the Africa CDC.
"This partnership with the MasterCard Foundation is a bold step towards establishing a New Public Health Order for Africa, and we welcome other actors to join this historic journey."
In 2020, Africa faced its first economic recession in 25 years due to the pandemic. The African Development Bank has warned that COVID-19 could reverse hard-won gains in poverty reduction over the past two decades and drive 39 million people into extreme poverty in 2021. Widespread vaccination is recognized as being critical to the economic recovery of African countries.
The initiative builds on an earlier collaboration between the MasterCard Foundation and the Africa CDC to expand access to testing kits and enhance surveillance capacity in Africa. Through the Foundation's support, the Africa CDC's Partnership to Accelerate COVID-19 Testing (PACT) deployed nearly two million COVID-19 tests and more than 12,000 trained health care workers and rapid responders across Africa. In total, the PACT has enabled over 47 million COVID-19 tests across the continent.
NIPOST Partners NDLEA to Tackle Use of Courier Firms to Move Drugs, Weapons
Nigerian Postal Service (NIPOST) has offered to partner with the National Drug Law Enforcement Agency (NDLEA) to expose individuals and organisations using the logistics service providers to illicitly move drugs and weapons in the country.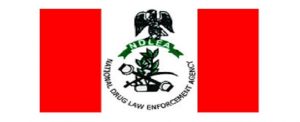 This offer was made by Mr Ismail Adewusi, post master general (PMG), when he paid a courtesy visit to Brig. Gen Muhammad Marwa, chairman of NDLEA, in Abuja.
Ismail said the visit was a chance for NIPOST to strengthen its interagency relationships with NDLEA as they had discovered that the courier service is central to curbing drug traffickers in the country.
He said there are people who use the NIPOST facility to move illegal substances from one place to another across the country.
During the visit, Ismail noted that NIPOST was playing a supporting role to NDLEA in ensuring that the country was rid of drug trafficking and insecurity.
Addressing the problem of illegal couriers and unregistered logistics operators, the PMG said NIPOST is ready to provide the agency with a comprehensive list of legally registered operators to make the effort of curbing illegal drug peddlers successful.
"We have discovered that recently, you got into how people are using that platform to move illegal substances and we're very happy that you have discovered that, as it is.
"But we believe that there's even a better way that we can collaborate along those lines because every operator in that sector is licensed by us.
"We have a list of registered valid operators and we're ready to give you that list so that when your men are out there working they can confirm if any of them are operating legally or illegally. Because that way it will complement what we were trying to do," he said.
On his part, Marwa lauded NIPOST for extending a cooperating hand it helping rid Nigeria of illicit drug traffickers, emphasising that, "The drug scourge in Nigeria is unacceptable, not only has it affected our youths but has also spurred insecurity such as banditry, kidnapping and so on."
He noted that NIPOST is a worthy partner in curbing the influx of drugs into the country, appealing for the need to collaborate for information sharing between agencies to nipped illegal drug use across the country.
He called for an anonymous free postal service as part of NIPOST's Corporate Social Responsibility (CRS).
In response,  Ismail said NIPOST has established the National Addressing System to solve the menace of fake addresses, names.
He revealed that NIPOST is using technology to drive an address verification system, indicating the NIPOST plans to integrate the solutions to all security outfits in Nigeria.
"We are also working with National Population Commission to marry every name to an address and house across the country," he said.
Police Arrest 4 Over Theft of Generator Serving MTN Mast
Operatives of Ogun Police Command have arrested four men for allegedly stealing an MTN mast generator in Sango Ota, Ado Odo-Ota LGA, Ogun State.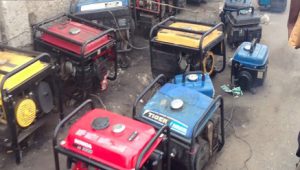 The suspects were Clement Idenyi, 42, Orogade Olalere, 41, Ademola Adekunle, 53 and Tunde Adewale.
It was reported at the station that the suspects had concluded plans to break into and steal the (FG Wilson) generator providing power to the MTN mast, located at No 7, Akintunde Street Oando Ijoko Ota.
Abimbola Oyeyemi, spokesman of the command, told newsmen in Abeokuta that based on the information, CSP Godwin Idehai,  DPO Sango Ota Division,  detailed his surveillance team to cordon off and monitor the area.
"At about 5 am on Sunday, the suspects arrived the scene with a Hiab Truck with which they lifted the generator, unknown to them that they were being monitored. As soon as they lifted the generator into the truck, the policemen swooped on them and apprehended three of the suspects," Oyeyemi said.
According to him, during interrogation, it was discovered that, Clement Idenyi, who incidentally is the site maintenance engineer was the mastermind of the crime.
Oyeyemi said further investigation revealed that Tunde Adewale had already been contacted, and "had agreed to buy the generator from them if they succeeded in stealing it.
He said the fourth suspect had also provided them with logistics to make "the stealing easier, hence he was equally apprehended."
He said the suspects would be arraigned as soon as investigation is concluded.
SystemSpecs Motivates Students on Tech Skills
SystemSpecs, financial technology provider, has empowered Nigerian children by motivating on ideas on various means to enhance the country's national security through technology.
A statement by the organisation said the technology firm motivated the top three students in both senior and junior categories of its 2021 Children's Day Essay Competition, themed 'Building a more secure Nigeria using technology'.
John Obaro, managing director, SystemSpecs, praised the patriotism and ingenuity of all the participants in the essay competition.
"For our dear children who have taken it upon themselves to think about the use of technology in addressing what is probably the biggest challenge of our country today, security, we say thank you," he said.
Obaro said it was great to receive diverse suggestions from children on how to solve this pressing challenge.
"It has given us hope that we have a foundation on which we can build the future of the country," he added
In his remarks, Mr Obafela Bank-Olemoh, senior special adviser to the President on Education, said the SystemSpecs' essay competition was a step in the right direction, and urged the leadership to continue with the good work.
Sandra Eghagharemo, Corporate Social Responsibility lead, SystemSpecs, said the competition had grown bigger and better this year, with a 30 per cent increase in entries received and a wider spread.
Rita Ohiaeri of Queensland Academy, Okota, Lagos, emerged winner in the senior category; while Lagooz College, Iyana Ipaja, Lagos, Chetachi Mbalu emerged winner in the junior category.