MFS Africa, MoneyGram Partner to Meet Demand for Mobile Wallets
Pan-African cross-border payment services provider MFS Africa has partnered with MoneyGram, a global player in cross-border P2P payments and money transfers, enabling MoneyGram to extend the reach of its service across Africa.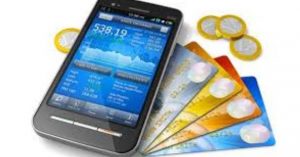 MFS Africa provides its partners with this reach via its digital payments hub, which it touts as "the largest and most interconnected payments platform in Africa."
According to the companies, the partnership creates a convenient, cost-effective, and secure African transaction channel for MoneyGram's global customer base.
Dare Okoudjou, founder and CEO of MFS Africa, commented on the partnership: "MoneyGram is a prominent name in global payments, and we're really excited to help them open up Africa to the international mobile money market.
In Africa mobile money has already been a massive driver of financial inclusion and entrepreneurship, but cross-border payments are inhibited. There's a patchwork of different regulatory regimes to navigate, as well as the distinct technical infrastructure that each telco, money transfer operator, and digital wallet uses.
"We're looking forward to bringing our local and regional expertise together with MoneyGram's global customer base to make transfers in and out of the continent far easier.
Just in July we processed 2.5 million transactions, and with partnerships such as this one and our acquisition of Beyonic earlier this year we are gearing up to make it easier for more consumers and businesses to transfer money within, into, and beyond Africa."
According to MoneyGram it experienced a significant acceleration in the growth of its global account deposit and mobile wallet transactions, with July 2020 seeing transactions increase by 165% year-on-year (compared to its second quarter year-on-year growth of 148%.)
"Our digital business has seen amazing growth over the past several years, and these new partnerships are important milestones as we execute our strategy to accelerate digital growth by expanding access to mobile wallet capabilities," said Kamila Chytil, MoneyGram Chief Operating Officer and leader of the Company's digital business.
"Customer demand for mobile wallets has increased significantly over the last few years and with the onset of the global pandemic, the launch of these strategic partnerships is more important than ever."
In June this year MFS Africa acquired Beyonic, a digital payments management provider of business services for SMEs, Fintechs, and social impact entities across Africa.
The companies said the deal will provide the growing micro, small, and medium enterprise segment across Africa with the ability to manage digital transactions with individuals and businesses around the world.
LIRS Gives Employers Deadline to File Annual Tax Returns
The Lagos State Internal Revenue Service (LIRS) has urged all employers of labour in Lagos State to file their Company's Annual Tax Returns on or before the statutory deadline of January 31, 2021 to avoid penalties.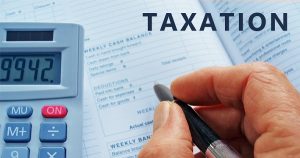 This is in line with the Personal Income Tax Act Cap P8 LFN 2011 (as amended),.
The Agency's eTax platform, launched in October 2019, gives taxpayers the opportunity to comply with all COVID-19 protocols by filing their tax returns from the comfort of their offices or homes.
In addition, all digital platforms and tax portals are available for taxpayers' use and convenience.
The Annual Tax Returns, which show each employee's emoluments and tax paid in year 2020, are to be filed via LIRS online portals only as manual filing is no longer acceptable.
Tax assessments, payments and other tax administration matters can also be carried out on the same platforms.
The LIRS customer care hotline: 0700 CALL LIRS (0700-2255-5477), website: www.lirs.gov.ng, chat rooms and the various social media platforms @lirsgovng are available for enquiries.
Ayodele Subair, executive chairman of LIRS, stated that in the face of the prevailing realities of the COVID-19 pandemic and its effects on businesses, penalties and fines may be an additional burden on companies' finances, and therefore urged all employers of labour to file their returns within the period stipulated by law.
The essence of the ongoing media campaign and numerous reminders and appeals to companies on this statutory obligation is to ensure they file early to avoid sanctions, Subair added.
He said: "The steps to file are available on all our communication channels, however, taxpayers with difficulties filing are also welcome to seek assistance with specially designated staff at our tax stations.
"We have made the process simple, quick, secure and reliable for our esteemed taxpayers. We are also available on various digital platforms to assist taxpayers on the process of e-filing.
"The LIRS urges all Lagos State residents and businesses to stay safe and obey all COVID-19 guidelines as stipulated by the relevant health authorities and the Lagos State Government."
Strategic Partnership in Remittance Market Targets Africa
Wari, a global platform offering digital financial services, is partnering with Lycaremit to strengthen its global network; Lycaremit users will benefit from Wari's highly secure network to access low-cost fund transfers across 30 African countries, Europe, Russia, and the Middle East; Services will be available online immediately, via WhatsApp Messenger and via a mobile app which is to be launched imminently.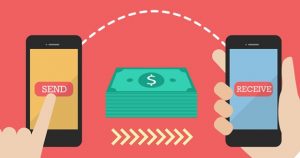 Wari, a global platform offering digital financial services, and Lycaremit, a world leader in remittance and part of the multinational Lyca Group, have signed a strategic partnership that will strengthen and expand their global networks to provide access to money transfer services worldwide.
A pioneering platform, Wari has transformed the development of and access to financial services by offering tailored and convenient payments and solutions. Through its highly secure platform, Wari has built a network of more than 700,000 outlets around the world providing numerous channels for its customers to utilise.
The partnership between Lycaremit and Wari was born out of an ambition to create an integrated ecosystem comprising financial services, operations, and the facilitation of seamless cross border transactions.
Lycaremit's customers will benefit from Wari's innovative platform which will enable Lyca to credit any bank account and mobile wallet. Wari will benefit from the increased engagement that Lyca's global brand recognition will bring to its platform.
Wari is available via WhatsApp, Facebook Messenger, Wari App, Ussd and at Points Of Sale. Lycaremit's services will be available online with immediate effect and the company will be launching a dedicated mobile app imminently.
Lycaremit is part of the Lyca Group, a British multinational of likeminded businesses that share the common goal of connecting people. Lycaremit provides affordable, reliable digital money transfers to more than 50 countries worldwide, and is constantly building upon its services to improve the lives of its customers.
Allirajah Subaskaran, Founder and Chairman of Lyca Group, said: "The Lyca Group was built to connect people around the world. We are committed to helping as many people as possible send money to friends and loved ones across borders. Through our partnership with Wari, we have an opportunity to better realize that vision."
Kabirou Mbodje, CEO of Wari, said: "We partner with key players around the world to offer a global ecosystem to our customers. This agreement will provide more options to foreign communities who support their families back in their countries of origin and is aligned with our goal of ensuring that financial and digital services accessible to all."
Lycaremit plans to roll out its services globally in the coming year, starting with Europe to meet growing demand on the continent for fast, reliable international money transfers.
Bank Workers in Trouble for Allegedly Stealing Customers' Funds
Two employees of Fina Trust Microfinance Bank are in trouble for allegedly stealing funds belonging to customers of the financial institution.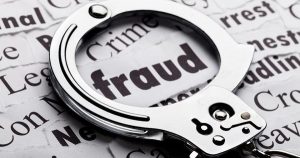 On Wednesday, the police arraigned the suspects identified as Mr Sodeeq Adeleye and Mr Idowu Popoola before an Ikeja Magistrates' Court.
They were brought before the court on a two-count charge bordering on stealing and conspiracy. They were accused of stealing N720,508.
According to the News Agency of Nigeria (NAN), the prosecutors informed the court that the 34-year-old Mr Adeleye and 38-year-old Mr Popoola committed the said offences last year.News Agency of Nigeria
The prosecutor, Sgt. Kenrich Nomayo, specifically said the defendants committed the offences from May 2020 to December 2020 at No. 46 Toyin Street, Ikeja.
He explained that the accused persons received the money from customers of the bank with an instruction to pay the money into their accounts.
Mr Nomayo said all attempts to retrieve the money from the defendants who converted the money to their personal use remained fruitless.
He said the alleged offences contravened Sections 287 (7) and 411 of the Criminal Law of Lagos State, 2015.
At the arraignment today, after listening to the prosecutor, the Magistrate, Mrs O. O. Fajana, admitted the defendants to bail in the sum of N200,000, with two sureties in like sum.
Mrs Fajana ordered that the sureties should be gainfully employed and provide evidence of two years' tax payment to the Lagos State Government and then adjourned the case until February 9, 2021, for mention.