Fitch Affirms Coronation Merchant Bank's rating @ B-
Coronation Merchant Bank emerged the first and only internationally rated merchant bank in Nigeria as shown by the recently released Rating Report by Fitch, a global rating agency.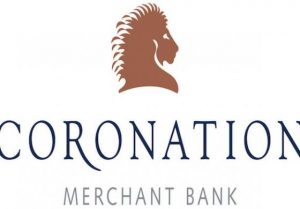 Fitch assigned the Bank a Long Term Issuer Default Rating (IDR) of 'B-' with a Negative Outlook, a Viability Rating (VR) of 'b-' and a Long-Term Rating of 'BBB(nga)'.
The Bank's Long- and Short-Term IDRs are driven by its standalone credit profile as determined by its VR. Coronation Merchant Bank's VR reflects the challenging and volatile operating environment in the country which was assigned a national rating of 'B'/Negative by Fitch.
The Bank's Long- and Short-Term Rating reflects its creditworthiness relative to other issuers in Nigeria.
The Negative Outlook on the Bank's Long-Term IDR reflects the Agency's view on prevailing operating conditions in the country.
According to the global rating agency, "management quality is a relative strength with the senior team demonstrating a high degree of credibility, experience and depth commensurate with the complexity of the business".
Coronation Merchant Bank boasts of good asset-quality, reporting a zero impaired loans (IFRS 9 Stage3)/gross ratio as at 30 June 2020, which has also been the case since inception.
Commenting on the Report, Banjo Adegbohungbe, Managing Director/CEO of Coronation Merchant Bank stated that, "The Bank's bold decision to proceed with an internationally accepted rating despite the challenging and uncertain operating environment is a testament to the Bank's confidence, transparency and determination to continue to enhance its capacity to add value to its clients and stakeholders. We consider this to be a historic milestone on our journey to greatness".
Also commenting on the maiden international rating, Chukwukadibia Okoye, the Chief Financial Officer of the Bank reiterated that "despite the volatility of our operating environment and additional headwinds occasioned by the Covid-19 pandemic, the Bank will continue to improve on its financial soundness and healthy balance sheet to deliver sustainable earnings and profitability.
Ecobank Nigeria Partners Ultima Studios to Support Entrepreneurship
Ecobank Nigeria says it is partnering Ultima Studios on the Lions' Den TV reality show to further its aspiration to support entrepreneurs who have good business ideas but need to raise funds for advancement.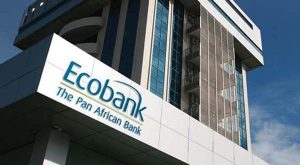 Patrick Akinwuntan, managing director, Ecobank Nigeria, who stated this in Lagos reiterated Ecobank's commitment to be the foremost financial institution in the country providing thought leadership within the Small and Medium Enterprises (SMEs) space and also supporting them with access to financial products and services to succeed.  Ecobank is the Lead Sponsor of the TV reality show hitting TV screens in 2021.
Lions' Den which is being packaged and produced in Nigeria by Ultima Limited, a leading reality television programmes producer in West Africa, is a spinoff of the popular 'Dragons Den' and 'Shark Tank' in the UK and US respectively.
The TV show brings together budding entrepreneurs and innovators with seasoned investors and business leaders to create an avenue where compelling best ideas are supported and funded.
Mr. Akinwuntan said he is optimistic that the show would attract the target group including established SMEs seeking seed or expansion capital, aspiring entrepreneurs and young graduates with bright business ideas.
He reiterated that the TV show has a proven track record of appealing to both male and female audiences across the globe.
"SMEs and entrepreneurs in the country are looking for a viable partner that will help them build sustainable businesses. Customers have become more discerning, they are not looking for any partner, but the right partner – one that is not just providing financial support but is investing in their growth; this is what Ecobank represents. We have been actively supporting SMEs because we recognise them as the engine of growth of any economy.
This TV show will further create more entrepreneurs. We are pleased to partner with Ultima Limited who has a pedigree of producing world class programmes such as 'Who Wants To Be A Millionaire?' and 'Project Fame West Africa'.
We believe the target group will embrace the programme and at the end of the day, we will achieve our objectives of supporting small businesses and helping aspiring entrepreneurs in the country realize their dreams."
Recently, Femi Ayeni, the Chief Executive Officer, Ultima Studios,  said he has reached an agreement with UK-based Sony Pictures Television to produce the Nigerian version of the globally acclaimed business reality television show, 'Lions' Den'.
He said the show, the first of its kind in Nigeria, is a variation of the original show that was first aired in Japan and has now been produced in over 30 countries. The show targets entrepreneurs who have good business ideas but need to raise funds to advance their business.
According to him, Ultima's choice of Lions' Den is a celebration of the entrepreneurial spirit of Nigerians, adding that the programme will not only provide exciting viewing for viewers at home,  but also provide an opportunity for serious entrepreneurs to attract much-needed investments.
Lions' Den is the world's number one business reality show – adapted in over 30 countries worldwide. In summary, five investors listen to pitches from budding and innovative entrepreneurs who present their innovative ideas/ business plans in return for capital. Entrepreneurs with successful pitches on the show do not only obtain investments but also acquire mentors and partners for the lifespan of their business.
The show, which appeals to adults 18 -54 years, generates consumer engagement opportunities as well as long term business relationships with participants, both on and off the show. It provides a platform for business education, directly and indirectly expanding on several business concepts such as investments, demand and supply, branding, business accounting and entrepreneurship.
Entrepreneurs on the show and those viewing the show will acquire insightful business knowledge, through the questions, comments and suggestions offered by the Lions over the course of the show.
Understanding Private Equity and Alternative Investments
Although there are a variety of options for raising capital and attracting investors, equity is one of the two most sort after options. It allows a company to give a share of ownership of its business to an investor in expectation of a return as the business grows.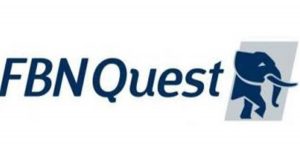 Unlike public equity (stock market) with ownership of shares in a public company, private equity (PE) simply means ownership of shares in a private company.
Private equity is a type of capital investment (asset or security) made to (target) companies that are not publicly traded on a stock exchange. As an alternative form of private financing, private equity allows investors directly invest in companies through which such investors gain an ownership stake in the companies.
Investors seek PE funds to earn returns that are considered to be better than those from the public equity markets.
To avoid debt, companies can sell its stocks to raise money that can be used to fund new technology, make acquisitions, expand working capital, and fund projects geared towards business growth.
Usually, the financial information on stocks of such a company is not disclosed to the public, rather an investor can only speculate on the asset worth of the intending company.
Private equity involves three parties: the investors who supply the capital, the private equity firm that manages and invests the money on behalf of the investor via a private equity fund, and the company (known as Portfolio Company) that the private equity firm invests in.
A private equity firm's ultimate goal is to sell or exit portfolio companies to deliver superior returns (above the benchmark return also referred to as Internal Rate of Return (IRR) to earn carried interests).
The most widely adopted investment strategies by PE investments are leveraged buyouts (LBOs) and venture capital (VC) investments. In LBOs, a PE firm will raise debt from institutional investors on the back of a target company and assume control of the target company, while using the cashflows of the target company to pay the acquisition capital.
Whereas, the VC makes investment in young and fast-growing companies in an industry that has the potential for exponential growth while adding value to the firm being taken up. In some cases, PE firms grow and improve a middle-market company with the aim to sell or exit to a mature company within a specified period.
Generally, private equity firms are active investors who are involved in the board level and monitor the financial and operating performance of portfolio companies.
However, some private equity firms are involved in the day-to-day operations of portfolio companies and may take C-level positions such as CEO, CFO, CIO  and  COO  to  ensure that  value creation initiatives are implemented in the portfolio companies to ensure that increase in revenue, improvement of operational efficiency and corporate governance.
A private equity fund is typically opened to institutional and accredited (individual or business entity) investors who invest large sums of money for a long period.
Institutional investors are companies or organisations like endowment funds, commercial banks, hedge funds, mutual fund managers, and insurance companies that invest money on behalf of other people.
Accredited investors on the other hand are individuals or a business entity that invest based on their income, net worth, asset size, governance status, or professional experience. The reason is that private equity as an asset class is generally illiquid and has a long lock-up period and only ideal for investors with a large asset size (or AuM).
Other alternative investments include infrastructure assets, art, antique furniture, automobiles, real estate, commodities, exchange-traded funds, and hedge funds.
The market performance of traditional investments and alternative investments are independent of each other, hence, the inclusion of alternative investments in a portfolio can reduce its risk through diversification.
Before the coronavirus outbreak, PE investments in Nigeria have been flourishing and as a result in 2019 Nigeria was described by the African Private Equity and Venture Capital  Association  (AVCA) as one of the most attractive destinations for PE investments. Between January and February 2019, PE in Nigeria recorded investments worth 277.64 billion ($767 million), an improvement of 345 per cent compared to   62.37 billion  ($172 million) worth of deals closed during the corresponding period in 2018.
The deals within the first two months of 2019 included the 100 per cent acquisition of Chi Ltd by Coca-Cola Company for the sum of $500 million, which accounted for 65 per cent of the total private equity investments within that period.
Other notable deals included Access Bank Plc's acquisition of Diamond Bank Plc., the Partech- led Series A funding of Kudi, a financial services provider, and the acquisition of Wakanow, a travel agency, by the Carlyle Group valued at $40 million, to mention a few.
Why Invest in Private Equity?
Private equity firms have grown over the years to become attractive investment vehicles for wealthy individuals and institutions who manage large pools of capital. PE often guarantee better returns compared to other investments, with some private equity managers outperforming the public markets.
To diversify holdings, investors turn to private equity for higher returns than do public market. Specifically, such investments are for investors who can afford to have capital locked up for long periods.
Investors in private equity funds are called limited partners. As a limited partner, you get a return on your investment when the private equity firm sells the company it purchases while the private equity firm (also called general partners) takes some percentage as profit.
In Nigeria, different PE firms like FBNQuest Funds have their specific deal sizes, investment horizons, sector focus, fundraising timelines, and exit strategies. As one of the leading alternative investments managers in Nigeria, FBNQuest Funds has been in operations for over 17 years and has invested in over 70 private companies through direct investing and their expertise and exposure to PE and VC Funds. Domiciled in Nigeria, the firm has investments in companies in Nigeria and other countries within the Sub-Saharan Africa region.
CBN Issues Guidelines for QR Code Payments in Nigeria
A framework for the use of the Quick Response (QR) code for payments in the country has been released by the Central Bank of Nigeria (CBN).
QR codes are matrix barcode with information presented as black square grids that can be scanned by an imaging device, processed and transmitted by appropriate technology.
The technology enables the mobile channel to facilitate payments and presents another veritable avenue for promoting electronic payments for micro and small enterprises.
According to the CBN, the QR codes can be used to present, capture and transmit payments information across payments infrastructure.
In order to regulate the use of this technology in the financial sector in the country, especially in the payment services sub-sector, the CBN released guidelines.
It explained that the aim is to ensure that the adoption of appropriate QR code standards enables safe and efficient payments services in the country.
The apex bank said to achieve this, QR code payments must be based on the EMV® QR Code Specification for Payment Systems, though it stressed that it may also approve the implementation of any other QR code standard, provided it meets the prescribed security requirements within the framework, demonstrates interoperability with other existing implementation in the industry and/or cost benefits to end-users (merchants and customers).
According to the CBN, the QR code payments implementation must support account, wallet, card and token-based QR code operations, while its implementation would be based on the merchant-presented mode.
The central bank noted that merchants must use and display only approved QR codes, comply with service agreements executed with the acquirer, cooperate with the acquirer to investigate any reported fraudulent transaction, report suspicious use of QR codes for payments to the acquire, conform with the rules and regulation of the acquirer, and be guided by the extant CBN Guidelines on Electronic Payments Channels in Nigeria.
The apex bank also said all issuers, acquirers, switches, processors and other participants in QR payments in Nigeria must ensure full interoperability of QR code schemes in the country, with issuers and acquirers clearly stating risk management policy and guidelines for the operation of the technology.
It further said all consumer complaints must be resolved in accordance with the CBN Consumer Protection Regulation, while all parties must comply with the provisions of this framework and other relevant guidelines, emphasising that appropriate sanctions would be taken on any party that fails to comply accordingly.