Microsoft Nigeria Joins ISPON
Microsoft Nigeria has officially formalized its corporate membership of the apex body for software developers in Nigeria, the Institute of Software Practitioners of Nigeria (ISPON).
In a ceremony comprising key officials on both sides, an official presentation of the certificate of membership for Microsoft Nigeria along with a handover of a white paper on the sustenance of a strategic partnership between the two industry heavyweights was made.
Pius Okigbo, Jr., president of ISPON, reiterated the resolve of ISPON to build indigenous capacity by bolstering software local content as well as protecting and advocating intellectual property rights as it concerns indigenous software development through its various channels and events and stated that Microsoft Nigeria must play a key role in the realization of these goals.
Kabelo Makwane, country manager, Microsoft Nigeria expressed his pleasure at the approach of ISPON towards addressing these key issues and hammered on the fact that the partnership should be on a long term basis judging by the enormity and importance of the issues identified.
Speaking further, he tasked ISPON to facilitate a unified and strong software industry which will speak with one voice and thereby lend credence in the advocacy of its cause.
Adding his voice to the proceedings, Mr. Chris Uwaje, immediate past president of ISPON praised the new partnership and welcomed Microsoft on board, tasking the company to assert its role in the development of the Nigerian software ecosystem as Nigeria has a pool of young talented software developers, a large percentage of which will be churned into the software ecosystem in the next decade creating a vibrant software industry.
Microsoft Nigeria confirmed its acceptance of the strategic partnership with ISPON and pledged its support to participate at the forthcoming ISPON National Software Conference & Competition holding in Tinapa, Calabar, Cross River State in October.
If we recall recently, Microsoft Corporation elevated Microsoft Nigeria to a stand-alone subsidiary in recognition of the maturity of the market and the immense opportunities the Country offers.
These opportunities include fast economic growth, the largest GDP in Africa, a new generation of entrepreneurs and a business-friendly government that is rapidly expanding ICT infrastructure development.
Verve Rewards 600 Customers in Good Life Promo
Africa's leading payment technology and card brand, Verve International, has rewarded 600 customers so far after the third weekly draws in the ongoing Verve 'Good Life' Promo.
Verve rewarded the lucky cardholders at prize presentation ceremonies held in various locations across the country recently.
Amongst the 300 lucky cardholders that emerged winners of the N10,000 cash prize in the weekly raffle draws that have held three times were: Adeleke Moshood, a student from Oyo State; Adeogun Shakiru, an automobile specialist and Rashidat Abolaji, a businesswoman, both from Lagos State.
Another set of 300 Verve cardholders emerged winners of airtime worth N5,000, bringing the total amount won so far to N4.5 million Naira.
Speaking during the draws, Cherry Eromosele, Group Chief Marketing and Communications Officer, Interswitch Group, expressed her delight about the number of cardholders that have been rewarded lately.
Eromosele reiterated Verve's resolve to continue to provide secure, convenient and reliable payment solutions for its cardholders.
She said: "Because our cardholders are of priority to us at Verve, beyond providing them brilliant payment solutions, we are rewarding them for their loyalty with the expectation that the reward helps them achieve the good life, whatever the good life means to them".
Verve recently launched a nationwide promo tagged The Verve 'Good Life' Promo which kicked off on September 1, 2020 and will run till November 29, 2020.
The promo seeks to enable Verve's loyal cardholders to live the good life, whatever the 'good life' means to them.
The promo is targeted at rewarding over 2,500 Verve cardholders nationwide, with over N27million Naira in cash and airtime, during the course of 12 weeks duration of the promo.
With three weeks concluded out of the twelve weeks of the promo, Verve cardholders have eight more weeks to keep transacting with their cards and standing the chance to win.
Other Nigerians presently without Verve cards but have the desire to enjoy the good life, can take advantage of this eight-week window to ask their respective banks for a Verve card in order to start transacting, to qualify to win from an array of exciting prizes.
The prizes have been categorized into four segments, with their respective qualification requirements as follows:
Weekly Prize category 1 – N10,000 cash for 100 winners weekly, requires at least 3 transactions weekly. Weekly Prize category 2 – N5,000 for 100 airtime every week, requires at least 3 transactions weekly.
Monthly Prize category – N50,000 cash for 50 winners every month, requires at least 12 times monthly Grand Prize category – N1,000,000 cash for 2 winners, requires at least 36 transactions from now till the end of the promo.
Prospective winners of the Verve 'Good Life' promo should consistently use their Verve cards within the next eight weeks, across payment channels such as Point of Sale (POS) terminals, Automated Teller Machines (ATMs), Web and agent banking centers.
World Cleanup Day: Coca-Cola Partners NGOs, Recovers Over 900kg of Plastic Waste
World Cleanup Day, celebrated globally on September 19, 2020, saw diverse people come together to combat the solid waste problem through numerous community cleanup activities.
To mark this day, Coca-Cola Nigeria Limited partnered with two local NGOs – African Cleanup Initiative and Mental and Environmental Development Initiative for Children (MEDIC), on cleanup activities across Lagos and Ibadan.
African Cleanup Initiative held cleanup activities across numerous locations in Lagos, Ogun and Oyo states. This outreach saw more than 200 volunteers gather to collect over 1,500kg of solid waste materials and about 300kg of recyclable waste materials.
At the Lagos event, the Permanent Secretary, Lagos State Ministry of Environment and Water Resources, Mrs Belinda Aderonke Odeneye, applauded the programme.
She expressed the Lagos State Government's delight at being part of the cleanup activity. Odeneye, who was represented by the Assistant Director, Sanitation Services Department of the Ministry, Mrs Toyin Oguntola, went further to encourage citizens to be environmentally responsible.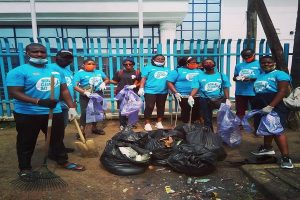 She stated, "The government can only perform excellently with law-abiding citizens. We all have a role to play in waste management and ignoring those responsibilities will make all the efforts of the government futile". 
Similarly, the International Coastal Cleanup held at Bonny Camp Coastline by Mental and Environmental Development Initiative for Children (MEDIC) also produced outstanding results with about 600kg of marine plastic waste materials recovered and over 250kg of marine debris sent to the landfill. The outreach saw participation from over 100 volunteers.
These activities are in line with Coca-Cola's vision for a World Without Waste and the company's commitment to doing business sustainably.
Speaking on its World Without Waste initiatives, Nwamaka Onyemelukwe, Public Affairs, Communications & Sustainability Manager, Coca-Cola Nigeria Limited, explained, "We all have a responsibility to keep our environment clean and Coca-Cola is not left out as we remain committed to promoting a sustainable environment through our plastic recycling and recovery activities, as well as other environmental initiatives".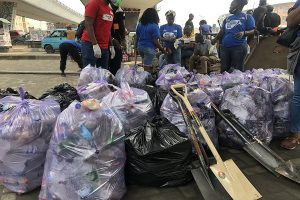 With the award of grants of over $800,000 by The Coca-Cola Foundation to multiple local NGOs, several recycling and women empowerment programs are being implemented to help address the issue of environmental protection while simultaneously empowering women who remain significant pillars of the environment.
TETFund Seeks Increased Annual Research Funding of $1bn
The Tertiary Education Trust Fund, TETFund, Thursday, urged the federal to increase its yearly funding for Research and Development (R&D) to $1 billion. This was as it hailed President Muhammadu Buhari for his recent increase of the research grant from N5 billion to N7.5 billion.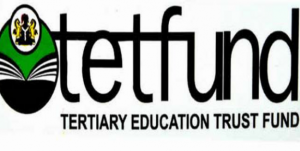 Prof. Suleiman Bogoro, executive secretary of TETFund, speaking at the inauguration of TETFund's R&D Standing Committee in Abuja, said massive investment in research would bring about the much-needed development in the country.
Bogoro also said it was time for the promulgation of a law that will bring into full place what he referred to as the "National R&D Foundation (NRDF)" to deepen research in the country.
Hear him:"To galvanize our vision towards making R&D the ace and game changer in our national development agenda, the need for an appropriate law to support the establishment of a National R&D Foundation (NRDF) cannot be overstated.
"We need a robust institutional framework and arrangement for the NRDF. I am recommending a minimum annual budgetary threshold of 1billion dollars as the funding portfolio for this Foundation.
"When we consider the inevitable benefits of R&D and the inevitable benefits of R&D and the socio-economic challenges in Nigeria, this amount begins to look like a drop of water in the ocean-population of 200 million people in 2020 and projected to become double in 10 years for now."
Prof. Bogoro, who said the TETFund's R&D Standing Committee is expected to come up with its own recommendation on the required amount that is suitable for efficient research activities in the country, called for a robust collaboration between researchers and the private sector to bring about all-round development in the country.
"It is envisaged that the private sector of the economy should pick the gauntlet to steamroll the lofty initiative by taking ownership of it," he said.
Prof. Bogoro lauded the recent performance of Nigerian universities in the world's ranking, saying TETFund intervention projects have continued to encourage such feats.
On his side, Minister of Education, Malam Adamu Adamu, while inaugurating the committee, called on members to put their best to the work he described as 'national assignment.'
Represented by the Minister of State for Education, Hon. Chukuemeka Nwajuiba, Adamu said that continued investment in research would herald a rebirth of Nigeria.
"Nigeria voted us into power predicated on our being able to transform our national aspirations and make them a national achievement.
"It is in recognition of this direction that the Executive Secretary, TETFund, presented his vision of a research-driven nation and how to finance that ambition through the Board of Trustees (BOT).
"To a large extent, Nigeria's future depends on you. You have been summoned to a national service that is not available to the rest of the 200 million population. It is a national calling that requires almost all of you," he said.
On his part, the Chairman, House Committee on Tertiary Education and Services, Hon. Aminu Suleiman said the work of the committee would open the windows of opportunities to tackle various developmental challenges confronting the country.
Suleiman, represented by Hon. Ikenna Elezieanya, lamented the way Nigeria has shown less concern to research, saying that many developed countries invested in research and development and thus helped to improve on their economy.
He said, "Research is the gateway of innovation. It is said that while countries like the USA, Korea, and the like have been investing in research and development, we seem to show less concern."
He encouraged beneficiaries to take good advantage of the initiative to solve problems for the betterment of the country.
Responding, the Chairman of the over 160-member TETFund's R & D Committee, Prof. Njidda M. Gadzama, said the epoch-making event will transform the socio-economic sector by ensuring the robust promotion of cutting-edge innovations.
"We promise to carry out our assignment with commitment and diligence and this will result in the R & D Culture and R&D Foundation to drive industrialization of the country," he said.
The standing committee whose membership is drawn from the academic, industry, and private sector, has the President of the Manufacturers Association of Nigeria, MAN, Mansur Ahmed, as one of the three Vice Presidents.