MTN Donates Oligo-Synthesizer Machine through Medcourt
MTN Nigeria, through its foundation has donated the first Oligo-synthesizer to the Nigeria Institute of Medical Research (NIMR), Yaba, Lagos.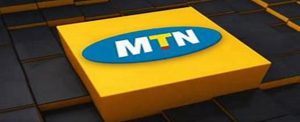 This is as part of its proactive effort and support for the national pandemic response.
The Foundation in achieving this, engaged the services of one of the foremost growing health solutions company in Nigeria, Medcourt Support Services Limited to donate the Oligo-synthesizer equipment to NIMR.
The official deployment and presentation of the equipment took place recently at the premises of the institute to aid local development of primers for indigenous production of test kits for COVID-19 and other diseases.
In a statement signed by Mr. Adegboyega Oridota, principal lead, Medcourt Support Services Limited, he said his organization's implimentation partnership with the telecoms giant is remarkable being the first Oligo synthesizer machine in the country to help boost the research capabilities of indigenous scientists.
Oridota said the Oligo-synthesizer is extremely useful in current laboratory practices as it provides rapid and inexpensive access to custom-made DNA or RNA molecules of the desired sequence.
"We are elated that we emerged MTN Foundation's choice as implimentation partner in deploying a solution to combat the global pandemic ravaging the world today.
Oridota added that the engagement entails the supply of the equipment, installation, training of NIMR Staff as well as after-sales support."
At the presentation, Senator Olorunnimbe Mamora, minister of State for Health, said the equipment no doubt will position Nigeria to rapidly develop polymerase chain reaction (PCR) test, performed to detect genetic material from a specific organism, like the COVID-19 virus.
"Our gathering is a proof of our desire not to be left behind in the global resolve to confront the global pandemic, that is, COVID-19. It is a battle that can be won through collaborative effort like the one we're witnessing today. NIMR has surpassed our expectations as the foremost medical research facilities in Africa and we appreciate MTN Nigeria for this donation, "said Mamora.
In his response, Julius Adelusi-Adeluyi, chairman, MTN Foundation, said the Foundation embarked on the project with the clear goal of improving the quality of life of Nigerians. He noted that MTN Foundation partnered with the Nigerian Institute of Medical Research (NIMR) in establishing the Oligo-synthesis laboratory.
Remarking, Babatunde Lawal Salako, director-general, NIMR, said the Oligo-synthesizer provides a paradigm shift in public health response, research and development in Nigeria.
According to him, the NIRM Oligo-synthesizer laboratory will put Nigerian researchers in the forefront of vaccine production for local use.
"I strongly believe that the donation of Oligo-synthesizer machine is not just for the Institute alone but to the whole country."He added.
FG Orders Biometric Collating Agencies to Harmonise Citizens' Data before 2023
President Mohammadu Buhari has directed all government data and biometrics collating agencies to harmonise their data collation before the end of his second term in 2023.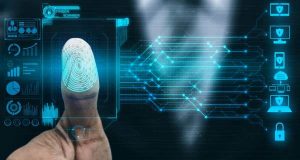 He gave the directive, in Abuja, at the third National Identity Day celebration, with the theme "Identity, a Tool for Sustainable Digital Economy and National Security."
The president who was represented by the Minister of Communications and Digital Economy, Isa Pantami was quoted as saying: "I have instructed the Minister of Communications and Digital Economy Prof. Ibrahim Pantami and and all other government agencies that collate data and biometrics to harmonise all the data they have collected, so that Nigeria can have a central data base before the end of my tenure.
"With the right database in place, it will guide government to plan and take take critical decisions on education, health agriculture and data also will guide government to come up with effective national policies with the issue women, children and unemployment.
"As a country, we seek to use efficient ways to deploy national identity trust systems not only to deliver government services in areas such as social welfare, taxes, voting, health administration, security, and education but also to build an indigenous digital economy that will stimulate the private sector and make it thrive."
"With an efficient, secure, accessible, and reliable National Identity Infrastructure we can empower Nigerians to exercise their rights and responsibilities fairly and equitably, thereby driving social inclusion.
Hence, the unprecedented approval of N25 billion by the Federal Executive Council for upgrade and replacement of the NIMC Identity Infrastructure."
He also spoke on the importance of celebrating the national Identity, saying that at the heart of the celebration was the need to raise awareness and sensitise the citizenry about the pivotal role of digital identification in Nigeria.
He noted that government's enthusiasm to build a local digital economy, curb widespread economic and social exclusion is hinged on the necessity to assign every Nigerian and legal resident with a unique identity.
According to Buhari, subscribers can link their phone lines with their National Identity Number (NIN) through the National Identity Management Commission (NIMC) App without physically going to any telecoms provider.
"As part of our efforts to make it easy for citizens to link their NIN to their phone numbers, we developed a mobile app that allows users to do so without having to physically visit any telecom company. It also enables users to download the improved NIN slips and use mobile IDs as a valid and secure means of identification."
Buhari reiterated his call for all stakeholders to collaborate and provide Nigeria with a single database.
He urge all functional data-providing agencies of government, as well as all government institutions offering services to harness resources, harmonize and align their operations with NIMC.
The Acting Chairman Governing Board of the NIMC, Bello Ibrahim, in his welcome address stated that no country can thrive in this 21st century without a functional and reliable national identification system. And that with this government can plan for national development.
He said: "No country can thrive in this 21st century without a functional and reliable system of national identification.
"Without this, government won't be able to effectively deliver public services to citizens and private institutions would struggle to serve their customers seamlessly."
He also spoke on the importance of a genuine and reliable national identification system to e-commerce.
According to him, in the absence of a robust authentication platform, people won't feel comfortable accessing online portals or tools, thereby eroding every effort at economic inclusion.
The Director General, NIMC, Aliyu Aziz, said the commission has over 8,000 enrollment centres across the country.
FG Says Globacom to Reconstruct Ota-Idiroko Road under Tax Credit Scheme
Babatunde Fashola, minister of works and housing, has said that  Globacom Limited will construct the 64 km Ota-Idiroko road in Ogun state by 2022 under the federal government's tax credit scheme.
Fashola said this during an inspection tour of the ongoing reconstruction of the Lagos-Ibadan Expressway on Wednesday.
In 2019, Muhammadu Buhari signed executive order 7 on Road Infrastructure Development and Refurbishment Investment Tax Credit Scheme into law.
The scheme aims to incentivise private sector participation in the provision of funding for the construction, repair, and maintenance of critical road infrastructure in critical economic areas in Nigeria.
It enables companies with high tax profiles to construct roads in a negotiated agreement with the federal government to provide the infrastructure instead of taxes.
"From Ota to Idiroko, we don't have a contract there, but Chief Mike Adenuga of Globacom has offered to construct that road using the tax credit system," Fashola said.
"So, that has also started, they are doing the design and hopefully, by sometime early next year, they should mobilise to site. The real reconstruction is going to happen if we have a deal with Glo."
The minister added that efforts are being carried out to bring in Flour Mills of Nigeria and Unilever to reconstruct the Badagry link to the Lagos-Ota-Abeokuta road under the tax credit scheme.
Under the scheme, some private companies have signed up, such as Dangote Cement which was awarded N22.32 billion tax credit certificate to construct Apapa-Oworonshoki-Ojota road in Lagos and the Lokoja-Obajana-Kabba road connecting Kogi and Kwara states.
Also, MTN Nigeria announced plans to reconstruct the Enugu-Onitsha expressway under the tax credit scheme.
54gene Closes $25M Series B to Advance Global Drug Discovery Capabilities
54gene, the health technology company advancing African genomics research for improved global health outcomes, has secured $25M in a Series B round, led by Cathay AfricInvest Innovation Fund. The round also included participation from Adjuvant Capital, KdT Ventures, Plexo Capital, Endeavor Capital, Ingressive Capital and others. This round brings the company's total investment to date to more than $45M since being founded in 2019.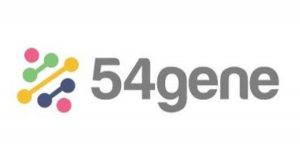 The new capital raised will be deployed to expand 54gene's capabilities in sequencing, target identification and validation, and precision medicine clinical trials enabling drug discovery in Africa for both Africans and the global population. The new capital will also enable the company to begin its expansion across the African continent.
To help with this new expansion of its life science business, 54gene has made several strategic senior appointments:
Colm O'Dushlaine, Vice President – Genomics and Data Science, joins with over 18 years' experience in statistical genetics of large-scale datasets and was formerly at Regeneron Genetic Center and the Broad Institute of Harvard and MIT.
Peter Fekkes, Vice President – Drug Discovery, developed and led drug discovery programs at Novartis, FogPharma and H3 Biosciences.
Teresia Bost, General Counsel, joins with over 20 years' experience in healthcare where she's held various senior counsel roles at Celgene, was VP & Associate General Counsel at Jazz Pharmaceuticals, and General Counsel at Quartet Health.
Jude Uzonwanne, Chief Business Officer, was formerly a partner at IQVIA, ZS Associates and held multiple roles at the Monitor Group, Bain and Company, and the Bill and Melinda Gates Foundation.
Dr. Abasi Ene-Obong, CEO, 54gene, commented: "It's truly incredible to witness the impact of African scientists in global research and it is critical to global health that this continues. We want to scale our contribution to global drug discovery by extensively developing life science capabilities on the continent and this additional capital will catalyse our endeavors."
Dr Ene-Obong continued: "In this round we have brought in partners that keep us true to our mission of equalizing healthcare and who can help us replicate our success throughout Africa.
"We believe the world will benefit from an African global drug discovery company that leverages the deep insights found in genomics research in diverse populations and ensures true equity for the African population. It's exciting to see our company shift into the next gear as it targets becoming one of the top global companies in genomics research."
54gene will also be expanding its genomics and molecular diagnostics division across Africa, ensuring that African patients get access to accurate diagnostics and enabling the application of precision medicine in the clinical setting throughout the continent.
To lead this new business unit, the company has brought in Michelle Ephraim, as General Manager Diagnostics Pan-Africa. Michelle has held various sales leadership roles across Africa for Leica Biosystems, PerkinElmer, and Merck Millipore.
Yassine Oussaifi, Partner at Cathay AfricInvest, commented: "As a pioneer in genomic and precision medicine in Nigeria, 54gene has built a unique health technology platform leveraging African resources to unlock scientific discoveries for the benefit of African and global communities.
At Cathay AfricInvest Innovation, we're dedicated to backing innovative, inclusive solutions that connect African technology and research with global innovation ecosystems to help them scale. 54gene works across drug discovery, molecular diagnostics and clinical trials, boosting access and affordability of various healthcare solutions that will have a positive impact worldwide. We look forward to working with the 54gene team on their development on the continent and beyond."