MTN Plans N600Bn Investment in Network Infrastructure
MTN Nigeria plans to spend an estimated N600 billion on technical infrastructure over the next three years as it looks to expanding its network coverage across the country by 2024, according to Ferdi Moolman, CEO.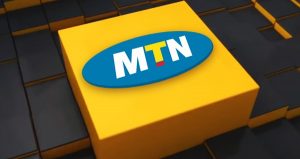 Moolman, who spoke at the first public Annual General Meeting (AGM) which held in Lagos at the weekend said: "Due to the nature of our business, we always have to keep up and innovate new technology which is capital intensive, our target is to have coverage across the country and a minimum of 4G network service across all locations". "Cash collateralised Letters of Credit, Forwards contracts, and favourable credit rating with major partners and vendors, will make funding relatively easy for us," adding "but we will also be cautious in our approach to limit foreign currency exposure."
Moolman  said, presently, the company's 4G network covers approximately 40% of its coverage locations which translates to about 65 million data customers. A significant amount of investment would be made to not just extend the 4G network but to also cover more rural locations in Nigeria. The company expressed excitement on the possibilities that the transition to digital platforms presents to the company as growth in voice revenue is also expected to remain healthy.
"We closed the year with 132 cities covered by 4G and became the first mobile network operator in West Africa to demonstrate the capability of 5G technology," said Moolman. "We are excited about its potential for our customers and the country's national development plans."
"We maintained our leadership position in network net promoter score (NPS) as we continue to invest to improve service quality and drive expansion and innovation."
This investment in infrastructure will enable the company to accelerate its 4G network expansion, deepen population coverage, and support the Federal Government's broadband initiatives.
ITREALMS 2020 Webinar Series: Adebayo to Demystify 5G v COVID-19
Engr. Gbenga Adebayo, chairman, Association of Licensed Telecommunications Operators of Nigeria (ALTON) has been confirmed as another speaker at the forthcoming ITREALMS Webinar as part of the 2020 Digital Rights series.
Hosted by the multiple international award-winning medium, ITREALMSOnline, on Saturday, June 6, 2020 by 11am, the event would be centred on the theme:"Role of IP in 5G v COVID-19 Debate."
Disclosing this, Remmy Nweke, editor-in-Chief of ITREALMS, said that the webinar being hosted to commemorate the World IPv6 Day, 2020 is part of their continuous education under its digital rights series.
Engr. Adebayo, he said, is not new to the telecommunications industry and will bring his experiences to bear in demystifying the relationship of the Fifth Generation (5G) and Coronavirus also known as COVID-19.
Adebayo, he disclosed would be speaking on"ALTON: 5G v COVID-19" subtheme, at the Zoom Webinar scheduled for Saturday, June 6, by 11am Nigeria time, with meeting identification as748 9663 7846 and password: 3ggKaz.
Engr. Adebayo, is a pioneer member of ALTON and currently the chairman of CNSL with over 20years' in the Information and Communication Technology (ICT) sector in the country.
ITREALMS recalls that a collaborating organization, DigitalSENSE Africa, has been leading this forte under the aegis of the Nigeria IPv6 Roundtable in commemoration of the World Internet Protocol Version Six (IPv6) Day, every June 6; to promote the adoption of IPv6 for the products and services as well as create awareness, especially in Nigeria.
Nweke equally noted that ITREALMS collaboration with DigitalSENSE Africa on this series is deliberate consider it has been an Internet Corporation for Assigned Names and Numbers (ICANN) accredited At-Large Structure (ALS), which brought IPv6 awareness to Nigeria since 2011.
This year's virtual event, he said, thus, is to sustain the awareness creation around the IPv6 evolution despite the Coronavirus or COVID-19 pandemic, which course was occasioned by the depletion of the Internet Protocol version Four (IPv4), over eight years ago.
Smartphone Shipments to Plunge by 11.9% in 2020 Fueled by Ongoing COVID-19 Challenges- IDC Reports
The worldwide smartphone market is forecast to decline 11.9% year over year in 2020 with shipments totaling 1.2 billion units, according to the International Data Corporation (IDC) Worldwide Quarterly Mobile Phone Tracker.
The forecast follows the largest year-over-year decline in history in the first quarter of 2020 (1Q20).
Smartphone shipments are now expected to decline 18.2% in the first half of the year as the macroeconomic impact of the COVID-19 pandemic continues to affect consumer spending.
Global smartphone shipments are not expected to return to growth until the first quarter of 2021 (1Q21).
Sangeetika Srivastava, senior research analyst with IDC's Worldwide Mobile Device Trackers said, "What started as a supply-side crisis has evolved into a global demand-side problem.
"Nationwide lockdowns and rising unemployment have reduced consumer confidence and reprioritized spending towards essential goods, directly impacting the uptake of smartphones in the short term.
"On the brighter side, 5G is expected to be a catalyst throughout the forecast period, which will play a vital role in worldwide smartphone market recovery in 2021."
From a geographic standpoint, the Chinese economy will continue to be impacted by COVID-19, however signs of improvement are showing as lockdowns and supply chain disruptions have begun to ease a bit.
For the most part, factories have resumed operations and the market has opened with some travel and logistical restrictions, leading IDC to believe the China domestic market will only see a single digit decline in 2020.
In contrast, Europe has been hit hard by COVID-19, especially in severely impacted countries like Italy and Spain, which will cause a double-digit decline in the region this year.
Nonetheless, IDC expects the top vendors in the region to maintain their market shares driven by rotating strategies such as higher flagship launches and forming stronger ecommerce footprints.
Ryan Reith, program vice president with IDC's Worldwide Mobile Device Trackers, said "China's recovery has been impressive to say the least, especially given the initial impact of COVID-19 on the country,"
"There's no question that challenges lie ahead for the smartphone industry and we believe the economic downturn is going to cause some fluctuation in the vendor and price-tier landscape.
"The surge in consumer spending around devices that are less mobile than smartphones (PCs, monitors, video game consoles, etc.) will undoubtedly take a share of the consumer wallet that would have been put towards smartphone upgrades and 5G.
"We believe this will result in even more aggressively priced 5G smartphones than expected prior to the pandemic.
"This could result in some share wins for the vendors that position their portfolios to capitalize on this change."
FG Declares Telecommunications Facilities Critical Infrastructure
Dr Isa Ali Ibrahim Pantami, minister of Communications and Digital Economy, has directed Mobile Network Operators (MNOs) to submit a comprehensive list of their facility locations all over the country as federal government approves security for telecommunications infrastructure to protect them from vandalism and theft.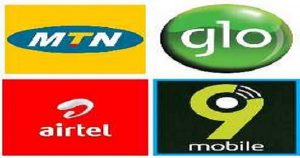 Pantami, in a statement, Tuesday said, the Nigerian telecommunications industry depends on a number of infrastructure that play a critical role in the smooth delivery of telecoms services.
"These are part of Critical National Infrastructure (CNI) because of the important role they play, in ensuring security and in the delivery of other essential services.
"The ongoing Covid-19 pandemic has led to a massive migration to digital platforms and has increased the level of importance of Critical National Infrastructure to the sustenance of our economy and the security of the nation.
"President Muhammadu Buhari, has approved and also directed that necessary physical protective measures be emplaced to safeguard telecommunications infrastructure deployed across the country," he stated.
The minister noted that this will address the challenge of vandalism of Critical National Infrastructure.  It will also go a long way in supporting the implementation of the National Broadband Plan (2020-2025). He thanked president Buhari, for the timely approval.
The statement signed by Uwa Suleiman, his spokesperson, stated that, the Office of the National Security Adviser (ONSA), Defence Headquarters (DHQ), Nigeria Police Force (NPF), Department of State Security Services (DSS) and the Nigeria Security and Civil Defence Corps (NSCDC) have been notified of Mr President's directive.
"We are also working towards the reinforcement of these directives through appropriate regulatory instruments," he said.
The minister commends the security institutions for their commitment so far.
He stated that implementation of the National Broadband Plan (NBP) and the implementation of the National Digital Economy Policy and Strategy unveiled by the President have repositioned the ICT sector.