Multi-links/Telkom hit .9m subscribers
Mr. Pierre Marais, director, sales and marketing, Multi-Link/Telkom said the company's subscriber base has recorded an exponential growth since Telkom acquired 75 percent equity in Multi-Links from 200,000 to 900,000.
Marais disclosed this at the presentation of Kia Rio car to Miss Theresa Onyokoko who emerged winner in Multi-Links/Telkom win a car promo. In a draw held in Lagos last week to conclude the promo, 20 of the 30 subscribers who qualified for the draw won N5,000 worth of airtime, while four subscribers won 32" LCD Television.
He explained that, at inception in 2007 Multi-Links offered services, mainly voice, in seven locations of Lagos, Sagamu, Ijebu-ode, Abeokuta, Ibadan, llorin and Abuja. "Our total customer base was about 200,000. We had an optical fibre cable from Lagos through Ibadan on to Abuja serving as our backbone which connects our various areas of coverage," he added.
Multi-Links/Telkom he said have covered the Southwest of Nigeria more than any other fixed line operator, establishing presence in places as diverse as Gbongan, Osogbo, Akure, llesha, lle-ife amongst others. "Today, our customers make calls on our network at Lokoja, Okene, Kano Abaji, Zaria and we are still counting," he stated.
He noted that the length of their optical fibre has increased tremendously. The cable has extended from Abuja through Kaduna, Kano to Kastina in the North while the East bound section has got to Benin and Warri. "We have installed new switches in Lagos and Abuja to cater for our anticipation of making quality service available in all parts of the country within the next 12 months. As part of our mandate to further positively impact the 1CT sub sector, we are boldly entering the data service market which is an area not yet fully addressed by the operators," he said.
According to him, they are leveraging on their experience as a part of the Telkom SA group to provide services which will make internet more available to the vast majority of Nigerians at lower cost.
Marais explained that as part of the new initiatives, they are establishing a new call centre at Gbagada centre. The call centre he said will introduce new solutions to service delivery and will involve its relocation to a bigger and modern structure designed for contact activities. The centre he noted will have a whole range of facilities which will include conveniences, canteens and even support recreational activities. "It will also feature CT1 integration and intelligent call processing along call automation solutions. By the time we complete this task, it will be a reference point and we plan to replicate this in other parts of the country," he said.
Mr. Ian McGregor, executive director, advertising and promotions, Multi-Link/Telkom, said that the promo practically demonstrate that between them and their loyal customers, Multi-Links/Telkom is poised to make a difference in their business relationship. "We are going to witness more of this customer appreciation programmes as we go on expanding the network and bringing in more subscribers," he said.
He said, the decision to buy into Multi-Links by Telkom South Africa, in 2007 was strategic and premised on a desire to move 1CT in Nigeria into the next level leveraging on rich background of Multi-Links as platform to achieve this goal.
FG Announces New Deadline for NIN-SIM Linkage
Federal Government has extended the deadline for Nigerians to register and link their National Identification Number (NIN) to their SIM cards before February 9, 2021.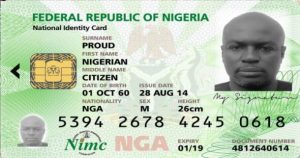 This information was posted on the official Twitter handle of the National Identity Management Commission (NIMC).
The NIMC had initially given a January 19 deadline for those with NIN and February 9 for those without NIN.
The tweet reads: "All Nigerians and legal residents are advised to enroll for their national identification number (NIN) and link them before February 9th, 2021.
Enroll for your national identification NUMBER (NIN) today!!!
"Please remember, NIN enrollment is FREE."
Earlier on Tuesday, the Nigerian Communications Commission (NCC) released a statement signed by Dr. Ikechukwu Adinde, director of Public Affairs.
Adinde said that the Technical Implementation Committee under the Ministerial Task Force has reported significant progress in the ongoing NIN-SIM linkage exercise and the federal government is happy about the development.
At the end of a review meeting on January 18,  the Ministerial Task Force, said that so far, a total of 47.8 million NINs have been collected by the mobile operators. At an average of three to four SIMs per subscriber, this means many millions will be linked up before the deadline in February 2021.
Reacting to the report, Dr. Isa Ali Ibrahim Pantami, minister of Communications and Digital Economy, expressed satisfaction with this commendable achievement. He expressed the Federal Government's appreciation for the commitment demonstrated by all stakeholders and citizens and urged them to submit their NINs before 9th February, 2021 deadline.
The Minister urged the technical team to fast-track the processes so that the project is delivered soonest.
The Technical Committee drew attention to the App developed by Federal Government which allows subscribers to link up to a maximum of seven (7) SIMs to their NIN.
The Minister concluded by reminding Nigerians to secure and protect their NINs, urging subscribers to desist from selling their NINs or allowing others to use their NINs for registration. "For any action committed with the SIM, good or bad, it will be officially traced and attached to the NIN owner," the Minister warned.
Glo Customers to Enjoy Multiple Rewards with Cashtoken Season II
Globacom, telecommunications services provider, has unveiled a new season of its recharge-based loyalty program, GloRewards (CASHTOKEN) for its subscribers.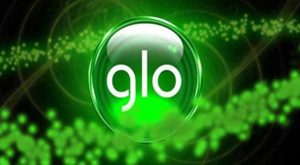 Globacom, in a statement released in Lagos, said that subscribers, just like in the first season of GloRewards program, will earn Cashtokens each time they recharge their lines. Each Cashtoken will give an assured cashback. Also, subscribers stand a chance to win between N5,000 and N100 million in weekly lottery draws.
Providing further details on how the offer works, the telecoms giant said "To enroll for GloRewards, subscribers will Dial *777*6# and start recharging to earn Cashtokens. However, welcome Cashtoken awaits new customers on first recharge of N200 only, after which they will earn more Cashtokens on every cumulative recharge of N1000 during a calendar month similar to other existing customers.".
All Glo subscribers will continue to earn and accumulate Cashtokens as long as they meet the eligibility criteria. Thus, there is no upper limit to accumulating Cashtokens. All cashtokens will be credited in a virtual wallet that is linked to the customer's mobile number.
"Subscribers will be able view and redeem their cashtokens by dialing *6700# to purchase airtime/data, pay electricity bills, pay CableTV bills or other payments. They can also transfer their accumulated cash tokens to the bank and cash out the equivalent value", Glo explained.
The first season which ended in October, 2020, recorded many winners across the country including a Civil Engineering student of Cross River State University, William Ubi, who won N200,000; Warri-based Anthony Iyemi who smiled home with N100,000; Mohammed Tijani, a Kaduna-based farmer, who picked N20,000 as prize; Ugochi Nwabikeze, a businesswoman in Onelga, Port Harcourt, N20,000 and Sarah Sadiq, a student of Ogun State Institute of Technology, Igbesa, N20,000.
Teach for Nigeria launches Radio School
Teach For Nigeria, a non-profit organization focused on improving the quality of education for Nigeria's most underserved children has announced the launch of its Radio School program called the Teach for Nigeria Radio School.
The Radio School was launched as part of Teach For Nigeria's commitment to bridge the wide education inequality gap for children in poor and underserved communities, with limited technology and lack of internet connection which has been exacerbated by the impact of the COVID-19 pandemic on the Education sector.
The Radio school is a new learning method designed to complement the traditional classroom teaching approach, structured to deliver educative learning content in Numeracy, Literacy, and STEM for Nursery and Primary school students.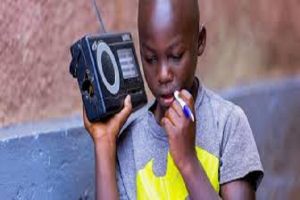 The radio school program will launch first in Ogun State via Ogun State Broadcasting Corporation (OGBC 90.5 FM) and Sweet 107.1 FM on 18 January 2021.
Commenting on this, Folawe Omikunle, CEO, Teach For Nigeria said: "Our vision of ensuring quality education to all children in Nigeria is what gives us a great sense of urgency and responsibility to respond to the pandemic while unlocking the potential of our future leaders.
"Today is only a ceremonial event, but to fully harness the potential of this initiative, we need each one of you on this call to spread the word and ensure that as many pupils in Ogun state receive the information to access the radio school. 
"Indeed, these are challenging times for our nation, but Education cannot wait for the crisis to end. ."
The Radio School program would air on Monday, Wednesday, and Friday at 7 pm.
We are positive that this program would ensure that students in the state and beyond continue to learn remotely despite the disruptions caused by the covid19 pandemic.