MultiChoice in Trouble as FG Issues Quit Notice to DSTv, Others
The Federal Government may have notified the management of MultiChoice DSTV/GOTV that their operations, in Nigeria, will come to an end in 2019 as their license expires June next year.
According to a letter to that effect by the National Broadcasting Corporation(NBC), the license issued to them in 2014 by NBC will not be renewed because it was not in line with Digital Switch Over (DSO) White Paper.
Modibo Ishaq Kawu, director general, National Broadcasting Corporation (NBC), recently disclosed that all paid DTT operators including DSTV, GOTV and Star Times will be shut down by June 2019 unless they begin discussions with the two signal distributors, ITS and Pinnacle.
Elsewhere, the broadcast giant was also fined $14 million in South Africa for price fixing in Nigeria with the aid of Emeka Mbah, former NBC director general.
Speaking at a press conference in Abuja on Thursday, Kawu said that in preparation for full implementation of switch over from analogue to digital signals, all operators in the sector including signal distributors, content aggregator, Set top Box manufacturers ought to be on the same page now, to help in delivering a seamless Digital Switch Over (DSO).
The NBC boss also said in line with a Federal Government White paper, Multichoice who are the owners of DSTV and GOTV as well as Star Times owned by the Nigerian Television Authority (NTA) will no longer be able to operate as both signal distributor and content provider.
He said: "NBC has also informed the pay DTT operators, GOTV and NTA/STAR TIMES, to begin discussions with the two signal distributors, ITS and Pinnacle Communications.
"This is because, in line with the Government White Paper on the Transition from Analogue to Digital Broadcasting, after June 2019, these pay DTT operators would no longer be licenced to operate as both content providers and signal distributors".
Kawu further explained that DSO has been implemented in two mores states of Kaduna and Kwara at the end of 2017, bringing the number of states on DSO to four with FCT and Plateau topping the list.
He informed that NBC has already scheduled Monday, February 12, 2018 to switch on Enugu Atate while February 23 has been affirmed for Osun State just as Delta and Gombe states will be the next.
Kawu, who gave a schedule of the planned DSO, stated that the next phase will include one state from each of the six geo-political regions, during this year, 2018.
"We envisage that by the end of the third quarter of 2018, we would have switched on in 12 states around Nigeria," he assured.
The NBC boss also commended stakeholders in the implementation process for their resolve to work together.
He said that at a retreat in Uyo, Akwa Ibom State capital, players in the sector were made to appreciate each others responsibility and a clear role was carved out for each player to guarantee a seamless transition in the DSO eco-system.
"We have also consciously delineated revenue streams for all players, an issue which was the basis for some of the rancour that existed before. The broadcasters, signal distributors, content aggregator, Set top Box manufacturers are all on the same page now, to help strengthen the work of delivering the DSO.
"Similarly, we are going to also begin a phased Analogue Switch Off (ASO), in Plateau State and the FCT, by the end of the First Quarter of 2018. "And as part of acceleration of the work, we have commenced the digital mapping of Nigeria. It is a process that would help to give clarity to the entire DSO process," he added.
Kawu also stated that NBC has submitted a long list of new radio and television stations to President Muhammadu Buhari for presidential assent.
He said, "The President has always been encouraging the NBC to open up accesses for Nigerians to be able to register newer radio and television stations, because of his belief that they help to deepen democratic discourse, while also helping to create new jobs through the broadcasting value chain."
He urged broadcasters to use their medium to promote democratic ethos and discourage hate speeches as election year approaches and to be moderate in their reportage of sensitive national issues.
"Broadcasters are reminded that they have a duty to respect all extant laws related to the reportage and coverage of the electoral process. Don't broadcast campaigns when the period for commencement of campaigns have not commenced.
In South Africa, MultiChoice's DStv has been fined $14 million for price fixing after being found guilty by South Africa's Competition Commission to have contravened the country's Competition Act in relation to "price fixing and fixing of trading conditions".
The company whose largest market is in Nigeria where it has been in operation for about 22 years has been in the news for ripping Nigerians off with its inflexible subscription conditions and unfriendly quality of service (QoS) which could be attributed to its monopolistic status in the Nigerian market.
The House of Representatives had in April, 2017 instructed its Committee on Information, National Orientation, Ethics and Values to investigate Multichoice Nigeria's 'exorbitant charges' for its DStv and GOtv packages.
MultiChoice Nigeria Has Almost 100 Per Cent  Local Workforce, Huge Investments- Ogunsanya
Mr. Adewunmi Ogunsanya (SAN), chairman, MultiChoice Nigeria, owners of DStv and GOtv, in a recent interview with Thisday, explains that MultiChoice is a Nigerian company.
He also speaks of how the company has survived difficulties of Nigerian business environment while explaining that why the Paytv operator is not a monopoly, but a dominant player.
You're a Senior Advocate of Nigeria, evidence of accomplishment in your field, but you're also known for your association with MultiChoice, which launched in Nigeria over 25 years ago. What exactly informed the vision of bringing MultiChoice to Nigeria?    
Twenty-seven years actually. Multichoice has been in Nigeria 27 years. Mine has always been a family of lawyers. My father was a lawyer.  Law is my life.
MultiChoice is a passion for investment that has gone well and from strength to strength. Again, the circumstances surrounding my initial involvement with MultiChoice had to do with law, as I came into contact with other initial investors in my capacity as a lawyer.
But then I also saw the business opportunity that existed and I took it since it did not require my day-to-day involvement.
But as my passion for growing things became apparent over the years, so also has my involvement with the company.
We'd like you to take us through the various stages of the company's evolution from a novelty, which attracted very little attention to the behemoth it has become.
A lot of hard work has gone into what you see today. People forget that bringing a business, any business, into Nigeria was not exactly an inviting thing when MultiChoice came to Nigeria.
It was bang in the middle of the military era. It was not exactly a rosy period for the economy. Our journey has been challenging on many fronts. From a small MMDS operation in Lagos and Port-Harcourt, we have grown to a major player today.
But then, and now we still are enmeshed in constant regulatory somersaults. We still struggle with piracy, overreaching government regulations and changing subscriber demands.
The pay television sector is a mausoleum of dreams; a sector with a very high mortality rate. How has MultiChoice escaped the fate that regularly befalls operators?          
This is true. We have survived because we have kept our eyes on multiple balls. There are many balls to keep the eyes on when it comes to pay TV business.
There is that of business and then the need to prioritize quality content for different demographics. In addition, we never forget that ours is a technology business; one that thrives on innovation.
We have benefited a great deal from being part of a multinational that pays a great deal of attention to seeking, adopting and deploying only the most current and state-of-the-art technology for our business. MultiChoice, lest we forget, pioneered Dual View in the pay TV industry globally.
We also pioneered Box Office for movie rentals.  We also hire only the best people. In the 27 years of our existence as a company in Nigeria, we must have employed, directly and indirectly, about 200, 000 Nigerians. Many of them have been top notch.  Many of them continue to work for us.
We keep evolving and paying a lot of attention to what the customer wants. We keep trying to balance the need to survive as a business and giving our customers what they desire and require. This is not always easy. It is tough.
Very challenging. Pay TV business is very challenging, as things keep changing. Consumer demands keep evolving. Put this side by side with the challenging business environment we face in Nigeria. But we keep trudging on as a business.
Despite having almost 100 per cent Nigerian workforce and huge investments in the country, MultiChoice is still viewed as a South African company, a state of affairs that fuels the belief that it cares less about Nigeria and seeks to charge Nigerians more for its services…
This is based on little or no knowledge of how international business works. It's borne out of a misunderstanding of what it means to be a Nigerian company.
MultiChoice Nigeria is a Nigerian company, registered in Nigeria with shareholders from around the globe, including Nigeria.
I am one of the shareholders and I am Nigerian. Of course, everything has its roots and the roots of this particular company, MultiChoice, is from outside Nigeria-South Africa.
But a company must originally come from somewhere. All multi nationals are like that. But this company, the one that I am Chairman of, is a Nigerian company and operates as one. Go across our operations and tell me how many non-Nigerians work there.  Almost zero.
In fact, I believe we may have more Nigerians working for MultiChoice in other countries than non-Nigerians working for MultiChoice here in Nigeria.
Those who make such allusions certainly do not understand the benefits of foreign direct investments. They have no understanding of how international business operates.
Some do, but for their own benefit, wish to play to the gallery and take advantage of fellow Nigerians who do not understand, by twisting the facts for their own selfish end.
I hope that someday soon, Nigerians will see through the fiction they keep feeding them about our business and how it runs. Just a little investigation on the internet will show the truth.
Nigerian companies are expanding to other parts of Africa and are doing well in some of those places. Should they not be patronized simply because they have Nigerian roots?                  
I usually shy away from talking about the operations of our company, as I believe it is the duty of the many brilliant young men and women who work daily there to earn a good living and serve fellow Nigerians and fellow Africans to the best of their capacity.
But I will make an exception here and boldly say that the Nigerian operations are the most pocket-friendly across MultiChoice operations and across the world.
I love this country and the idea that I will be part of an operation that is unfair to my fellow countrymen is truly painful.
The facts are there for all to see. Afterall, we live in the age of the internet. The truth is becoming more and more difficult to hide.
Aside the issues around its South African heritage, there is also the prevalent view that MultiChoice is a monopoly, a position attained by suffocating competitors. How would you react to this?      
This, again, is worrisome. But sometimes I understand. We have become a victim of our own success. We may be referred to as a dominant player perhaps, but a monopoly is not a fit and proper way to refer to us.
We are the biggest player in our sector because we have always invested the most resources over a long period. We have stayed the course over years of investing and getting nothing or very little.
That gives us an edge like it should, but we are certainly not a monopoly. Some of the content we have rights over now, other pay TV concerns have also won and lost just as we have won and lost in the past. The content market is an open international market open to competitive bidding. Nothing is done in secret.
We all go there, MultiChoice and the other companies which operate in the sector. We all bid. Sometimes, we lose, but some of the time, we win. Should we lose just so that we do not get referred to as a monopoly?
Pay TV business is one that demands long term investment. You cannot invest today and expect returns tomorrow. If you invest with a short-term view, you will fail. Simple.
We had a long-term view and that is why we have survived. When we started, we made huge investments in equipment and we had very few subscribers. We were making huge losses, but we stayed the course until our number of subscribers began to rise.
How exactly is it that we suffocate our competitors? By denying them the airwaves? By denying them their license? By blocking their offices? Or is it by stopping them from coming up with ideas? Or do we own the banks and stop them accessing funds? Some of these allegations will make deep-thinking people laugh.
The business space is quite large and can accommodate as many as possible. We welcome competition; it makes us better. We have competition in Nigeria and while I will prefer not to mention names, we have had occasions where we lost important rights to competition.
Even very recently, we lost some content rights to some other companies in the market. We don't sulk and call competition names; our people return to the proverbial drawing board and try to work out how not to lose next time.
 Is it inaccurate to say the two MultiChoice platforms, DStv and GOtv, owe their dominant positions to having live sport, notably football? 
To an extent, that is correct. But as I said before this is from years and years of building the brand. We don't have all the live sports.
Some are owned by competitors. We have become a victim of our own success. I have friends and family who call me in anger when they can't watch some football games or other sports events on our channels. When I explain that we don't have the rights because we can't afford them, they sound unforgiving.
We have maintained our dominance because our customers push us to get them the best.
And we also have Allah's grace to thank for the fact that we have been successful.
MultiChoice has done a lot for Nigerian sports, especially football, basketball and for six years now, boxing through GOtv Boxing Night, which is estimated to have gulped about a billion naira since it debuted in 2014. Why boxing of all sports? 
I was in a conversation some day with some of my closest friends and it became rather nostalgic. We remembered the days when all our superstars were Nigerians like us. We remembered Dick Tiger and Hogan 'Kid' Bassey.
We remembered Thunder Balogun and Victor Oduah and Baba Otu Mohammed and all the superstars of our childhood and young adult years.
As we spent the evening reminiscing over the glory days of Nigerian sports and the joy the likes of Christian Chukwu and Segun Odegbami brought us, I decided that we needed to bring those glory days back. Boxing happens to be the first step in that direction.
Boxing because it was a sport I loved as a young boy and one that I have followed all my life. In fact, as a boy, I fancied myself a boxer.  Very soon, we plan to begin building other sports like we are building boxing.
The plan is that soon we can replicate what we have done in boxing in other sports like athletics, basketball, volleyball and even handball. We are a large country with many young people able and willing to excel in these and many more sports.
We tried the same thing for football in the past and spent quite a lot of money on the Nigerian League. We stopped, but we hope to be back even stronger soon.
My personal desire is to see a situation where my fellow countrymen and women pay less attention to these foreign leagues and focus more on our own local sports, our own local football. It is possible and we must do it.
We are glad with the impact we have had on boxing, especially the impact we have had on the lives of the boxers. I was very excited to see a video of a boxer on social media saying GOtv Boxing has fired and given life to his entrepreneurial spirit and how he has started a small transport company and owns a number of tricycles. It made me so glad that we are impacting lives so positively. That's what we want to achieve.
In specific terms, backed by figures, we'd like you to give us a picture of MultiChoice's socio-economic impact in Nigeria.    
Over the last twenty-seven years Nigerians have felt our impact directly or indirectly. Aside the hundreds of thousands of Nigerians we have employed directly and indirectly, we are a major contributor to for the growth of our film and music industries via major promotions and exposure of Nigerian film and music. We have helped make these superstars, who we are and the rest of Nigeria are proud of.
In the past five years alone, MultiChoice Nigeria has contributed around N630 billion to the Nigerian economy, adding value to the society through the contribution of more than N363billion to the country's GDP.
I believe we paid close to N40 billion in taxes and regulatory fees over the last five years and invested close to N700million on corporate social investment.
We continue to make major contributions to the development of   the creative industry with over N82 billion invested into the sourcing and production of local content for DStv, GOtv, M-Net, SuperSport, and Africa Magic and in building local production infrastructure. Our investment has greatly helped to support the Nigerian movie industry, ensuring that Nollywood movies are available across Africa and the rest of the world.
Our estimate, and this is supported by a recent report verified by Accenture, is that through our business operations and our investment in technology, local infrastructure, Corporate Social Investment (CSI) initiatives and local partnerships, MultiChoice Nigeria  enriches an estimated two  million lives each year through initiatives such as the MultiChoice Resource Centres, MultiChoice Talent Factory, GOtv Boxing, the Sickle Cell Foundation and Let's Play initiative among others. MultiChoice Nigeria has spent N71.8billion in supporting these initiatives.
 It's somewhat strange that a man of your profile shuns publicity. Why is that?        
Probably because I am a lawyer by training and vocation. I am also a very private person. As Chairman of Multichoice, my goal and that of the company is to promote others and not ourselves.
We discover and spotlight Nigerian superstars. But we do not consider ourselves superstars.
I don't consider myself a superstar. I am just a lawyer trying his best in business and if my contribution to business benefits others, I am happy for it. But please, let's not focus on me.
Where do you envisage MultiChoice will be in the next 10 years, given the changing television viewing habit imposed by new technology?     
We are a company that thrives on technology and is driven by a desire to satisfy our customers. We will continue to focus on satisfying our customers and ensuring that we deliver the best content, using the most up-to-date technology. We believe that is the only way to stay ahead of the competition.
Steve Babaeko Elected As AAAN President
Steve Babaeko, ceo and chief creative officer, X3M Ideas has just been elected as the next president of the Association of Advertising Agencies of Nigeria (AAAN).
The announcement was made at the 47th AAAN annual general meeting which was held virtually on July 2, 2020.
Steve Babaeko had officially announced his AAAN presidential candidacy on June 24, 2020, via his Twitter page which was closely followed by a revolutionary manifesto hinged on world-class positioning and women empowerment.
Within the last few years, Steve Babaeko had served as the Publicity Secretary and more recently, the Vice President of the association.
Having devoted years to the advancement of the association in his capacity as both the Publicity Secretary and Vice President, the X3M Ideas CEO intends to use his new position to give the association more visibility while building it to  world-class standards.
The newly elected president of the AAAN has highlighted certain areas of focus in his manifesto. Through the collective effort of every member of the association, Steve Babaeko plans to make the AAAN more visible, give the Lagos Ideas Festival (LAIF) Awards the international flair it deserves, and work to foster unity and healthy competition between agencies in the association.
In addition, Steve Babaeko is paying a lot of attention to women empowerment as he promises to ensure gender balance in the leadership of the AAAN. Not forgetting the chief Advertising regulatory body, the Advertising Practitioners Council of Nigeria (APCON), Steve Babaeko believes that it is in the association's best interest to influence the body to better enforce the laws and policies that protect the Advertising industry.
Speaking on his new appointment, Steve Babaeko said, "I am excited to begin this journey as the AAAN president. It is time to revive our purpose by advancing our interests within and beyond Nigeria's marketing communications landscape. Together, I believe that we can build the advertising industry of our dreams."
Steve is renowned for his creativity and consistency as he has founded and successfully led one of Nigeria's most innovative creative agencies, from a little Lagos startup to a multiple award winning firm operating in several countries across Africa.
Between 2016 and 2018, Babaeko was a jury member of the New York Advertising Festival and his impressive stint in the International advertising scene also saw him featured on Adweek's list of the 13 global creative leaders in 2019 and serve as a judge at the 2017 The Loerie Awards.
Steve Babaeko believes that with the joint effort of every member of the association, the AAAN has the capacity to meet certain world-class standards and even surpass them.
NBC Gives Approval for Full Operation of Laspotech Radio
National Broadcasting Commission (NBC) has formally presented the licence to operate full broadcasting services to the Lagos State Polytechnic, LASPOTECH 101.9FM Radio.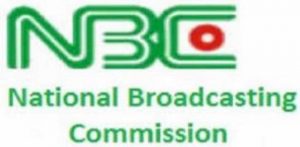 This was contained in a statement by Mr Olanrewaju Kuye, director, Information & Public Relations, LASPOTECH.
Dr Vincent Chibuike Ogwumike, zonal director of NBC, speaking on the occasion, noted that the LASPOTECH FM radio had a fruitful test running process which informed the eligibility to go full blast in their operations.
Dr Ogwumike, who presented the Licence formally to Mr Olumide Metilelu, acting rector , also handed over the Codes of Conducts of the commission to further guide the operations of the radio station.
The presentation ceremony also included the orientation to all staff that would participate in the operations of the radio station.
Metilelu, on behalf of the entire polytechnic community, expressed his profound gratitude to the NBC for granting the polytechnic the licence to fully operate the radio station.
He gave the assurance that the station would not breach any of the codes of the commission.