MultiChoice Nigeria Has Almost 100 Per Cent  Local Workforce, Huge Investments- Ogunsanya
Mr. Adewunmi Ogunsanya (SAN), chairman, MultiChoice Nigeria, owners of DStv and GOtv, in a recent interview with Thisday, explains that MultiChoice is a Nigerian company.
He also speaks of how the company has survived difficulties of Nigerian business environment while explaining that why the Paytv operator is not a monopoly, but a dominant player.
You're a Senior Advocate of Nigeria, evidence of accomplishment in your field, but you're also known for your association with MultiChoice, which launched in Nigeria over 25 years ago. What exactly informed the vision of bringing MultiChoice to Nigeria?    
Twenty-seven years actually. Multichoice has been in Nigeria 27 years. Mine has always been a family of lawyers. My father was a lawyer.  Law is my life.
MultiChoice is a passion for investment that has gone well and from strength to strength. Again, the circumstances surrounding my initial involvement with MultiChoice had to do with law, as I came into contact with other initial investors in my capacity as a lawyer.
But then I also saw the business opportunity that existed and I took it since it did not require my day-to-day involvement.
But as my passion for growing things became apparent over the years, so also has my involvement with the company.
We'd like you to take us through the various stages of the company's evolution from a novelty, which attracted very little attention to the behemoth it has become.
A lot of hard work has gone into what you see today. People forget that bringing a business, any business, into Nigeria was not exactly an inviting thing when MultiChoice came to Nigeria.
It was bang in the middle of the military era. It was not exactly a rosy period for the economy. Our journey has been challenging on many fronts. From a small MMDS operation in Lagos and Port-Harcourt, we have grown to a major player today.
But then, and now we still are enmeshed in constant regulatory somersaults. We still struggle with piracy, overreaching government regulations and changing subscriber demands.
The pay television sector is a mausoleum of dreams; a sector with a very high mortality rate. How has MultiChoice escaped the fate that regularly befalls operators?          
This is true. We have survived because we have kept our eyes on multiple balls. There are many balls to keep the eyes on when it comes to pay TV business.
There is that of business and then the need to prioritize quality content for different demographics. In addition, we never forget that ours is a technology business; one that thrives on innovation.
We have benefited a great deal from being part of a multinational that pays a great deal of attention to seeking, adopting and deploying only the most current and state-of-the-art technology for our business. MultiChoice, lest we forget, pioneered Dual View in the pay TV industry globally.
We also pioneered Box Office for movie rentals.  We also hire only the best people. In the 27 years of our existence as a company in Nigeria, we must have employed, directly and indirectly, about 200, 000 Nigerians. Many of them have been top notch.  Many of them continue to work for us.
We keep evolving and paying a lot of attention to what the customer wants. We keep trying to balance the need to survive as a business and giving our customers what they desire and require. This is not always easy. It is tough.
Very challenging. Pay TV business is very challenging, as things keep changing. Consumer demands keep evolving. Put this side by side with the challenging business environment we face in Nigeria. But we keep trudging on as a business.
Despite having almost 100 per cent Nigerian workforce and huge investments in the country, MultiChoice is still viewed as a South African company, a state of affairs that fuels the belief that it cares less about Nigeria and seeks to charge Nigerians more for its services…
This is based on little or no knowledge of how international business works. It's borne out of a misunderstanding of what it means to be a Nigerian company.
MultiChoice Nigeria is a Nigerian company, registered in Nigeria with shareholders from around the globe, including Nigeria.
I am one of the shareholders and I am Nigerian. Of course, everything has its roots and the roots of this particular company, MultiChoice, is from outside Nigeria-South Africa.
But a company must originally come from somewhere. All multi nationals are like that. But this company, the one that I am Chairman of, is a Nigerian company and operates as one. Go across our operations and tell me how many non-Nigerians work there.  Almost zero.
In fact, I believe we may have more Nigerians working for MultiChoice in other countries than non-Nigerians working for MultiChoice here in Nigeria.
Those who make such allusions certainly do not understand the benefits of foreign direct investments. They have no understanding of how international business operates.
Some do, but for their own benefit, wish to play to the gallery and take advantage of fellow Nigerians who do not understand, by twisting the facts for their own selfish end.
I hope that someday soon, Nigerians will see through the fiction they keep feeding them about our business and how it runs. Just a little investigation on the internet will show the truth.
Nigerian companies are expanding to other parts of Africa and are doing well in some of those places. Should they not be patronized simply because they have Nigerian roots?                  
I usually shy away from talking about the operations of our company, as I believe it is the duty of the many brilliant young men and women who work daily there to earn a good living and serve fellow Nigerians and fellow Africans to the best of their capacity.
But I will make an exception here and boldly say that the Nigerian operations are the most pocket-friendly across MultiChoice operations and across the world.
I love this country and the idea that I will be part of an operation that is unfair to my fellow countrymen is truly painful.
The facts are there for all to see. Afterall, we live in the age of the internet. The truth is becoming more and more difficult to hide.
Aside the issues around its South African heritage, there is also the prevalent view that MultiChoice is a monopoly, a position attained by suffocating competitors. How would you react to this?      
This, again, is worrisome. But sometimes I understand. We have become a victim of our own success. We may be referred to as a dominant player perhaps, but a monopoly is not a fit and proper way to refer to us.
We are the biggest player in our sector because we have always invested the most resources over a long period. We have stayed the course over years of investing and getting nothing or very little.
That gives us an edge like it should, but we are certainly not a monopoly. Some of the content we have rights over now, other pay TV concerns have also won and lost just as we have won and lost in the past. The content market is an open international market open to competitive bidding. Nothing is done in secret.
We all go there, MultiChoice and the other companies which operate in the sector. We all bid. Sometimes, we lose, but some of the time, we win. Should we lose just so that we do not get referred to as a monopoly?
Pay TV business is one that demands long term investment. You cannot invest today and expect returns tomorrow. If you invest with a short-term view, you will fail. Simple.
We had a long-term view and that is why we have survived. When we started, we made huge investments in equipment and we had very few subscribers. We were making huge losses, but we stayed the course until our number of subscribers began to rise.
How exactly is it that we suffocate our competitors? By denying them the airwaves? By denying them their license? By blocking their offices? Or is it by stopping them from coming up with ideas? Or do we own the banks and stop them accessing funds? Some of these allegations will make deep-thinking people laugh.
The business space is quite large and can accommodate as many as possible. We welcome competition; it makes us better. We have competition in Nigeria and while I will prefer not to mention names, we have had occasions where we lost important rights to competition.
Even very recently, we lost some content rights to some other companies in the market. We don't sulk and call competition names; our people return to the proverbial drawing board and try to work out how not to lose next time.
 Is it inaccurate to say the two MultiChoice platforms, DStv and GOtv, owe their dominant positions to having live sport, notably football? 
To an extent, that is correct. But as I said before this is from years and years of building the brand. We don't have all the live sports.
Some are owned by competitors. We have become a victim of our own success. I have friends and family who call me in anger when they can't watch some football games or other sports events on our channels. When I explain that we don't have the rights because we can't afford them, they sound unforgiving.
We have maintained our dominance because our customers push us to get them the best.
And we also have Allah's grace to thank for the fact that we have been successful.
MultiChoice has done a lot for Nigerian sports, especially football, basketball and for six years now, boxing through GOtv Boxing Night, which is estimated to have gulped about a billion naira since it debuted in 2014. Why boxing of all sports? 
I was in a conversation some day with some of my closest friends and it became rather nostalgic. We remembered the days when all our superstars were Nigerians like us. We remembered Dick Tiger and Hogan 'Kid' Bassey.
We remembered Thunder Balogun and Victor Oduah and Baba Otu Mohammed and all the superstars of our childhood and young adult years.
As we spent the evening reminiscing over the glory days of Nigerian sports and the joy the likes of Christian Chukwu and Segun Odegbami brought us, I decided that we needed to bring those glory days back. Boxing happens to be the first step in that direction.
Boxing because it was a sport I loved as a young boy and one that I have followed all my life. In fact, as a boy, I fancied myself a boxer.  Very soon, we plan to begin building other sports like we are building boxing.
The plan is that soon we can replicate what we have done in boxing in other sports like athletics, basketball, volleyball and even handball. We are a large country with many young people able and willing to excel in these and many more sports.
We tried the same thing for football in the past and spent quite a lot of money on the Nigerian League. We stopped, but we hope to be back even stronger soon.
My personal desire is to see a situation where my fellow countrymen and women pay less attention to these foreign leagues and focus more on our own local sports, our own local football. It is possible and we must do it.
We are glad with the impact we have had on boxing, especially the impact we have had on the lives of the boxers. I was very excited to see a video of a boxer on social media saying GOtv Boxing has fired and given life to his entrepreneurial spirit and how he has started a small transport company and owns a number of tricycles. It made me so glad that we are impacting lives so positively. That's what we want to achieve.
In specific terms, backed by figures, we'd like you to give us a picture of MultiChoice's socio-economic impact in Nigeria.    
Over the last twenty-seven years Nigerians have felt our impact directly or indirectly. Aside the hundreds of thousands of Nigerians we have employed directly and indirectly, we are a major contributor to for the growth of our film and music industries via major promotions and exposure of Nigerian film and music. We have helped make these superstars, who we are and the rest of Nigeria are proud of.
In the past five years alone, MultiChoice Nigeria has contributed around N630 billion to the Nigerian economy, adding value to the society through the contribution of more than N363billion to the country's GDP.
I believe we paid close to N40 billion in taxes and regulatory fees over the last five years and invested close to N700million on corporate social investment.
We continue to make major contributions to the development of   the creative industry with over N82 billion invested into the sourcing and production of local content for DStv, GOtv, M-Net, SuperSport, and Africa Magic and in building local production infrastructure. Our investment has greatly helped to support the Nigerian movie industry, ensuring that Nollywood movies are available across Africa and the rest of the world.
Our estimate, and this is supported by a recent report verified by Accenture, is that through our business operations and our investment in technology, local infrastructure, Corporate Social Investment (CSI) initiatives and local partnerships, MultiChoice Nigeria  enriches an estimated two  million lives each year through initiatives such as the MultiChoice Resource Centres, MultiChoice Talent Factory, GOtv Boxing, the Sickle Cell Foundation and Let's Play initiative among others. MultiChoice Nigeria has spent N71.8billion in supporting these initiatives.
 It's somewhat strange that a man of your profile shuns publicity. Why is that?        
Probably because I am a lawyer by training and vocation. I am also a very private person. As Chairman of Multichoice, my goal and that of the company is to promote others and not ourselves.
We discover and spotlight Nigerian superstars. But we do not consider ourselves superstars.
I don't consider myself a superstar. I am just a lawyer trying his best in business and if my contribution to business benefits others, I am happy for it. But please, let's not focus on me.
Where do you envisage MultiChoice will be in the next 10 years, given the changing television viewing habit imposed by new technology?     
We are a company that thrives on technology and is driven by a desire to satisfy our customers. We will continue to focus on satisfying our customers and ensuring that we deliver the best content, using the most up-to-date technology. We believe that is the only way to stay ahead of the competition.
Public Outcry as Mohammed, NBC Ignore Stakeholders to Unveil NBC Code
Despite widespread stakeholder disapproval, Alhaji Lai Mohammed, minister of Information, on Tuesday, presented the 6th National Broadcasting Code recently released by the National Broadcasting Commission (NBC).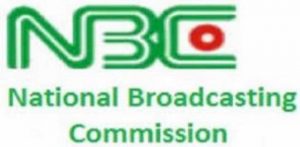 Mohammed described the controversial document, presented in Lagos, as "signed, sealed and delivered".
Since 27 May when it was proposed by the NBC, industry stakeholders have been critical of many of its provisions, which were deemed draconian, with the NBC facing allegations of straying into areas over which it has no jurisdiction.
Considered most irksome by stakeholders are provisions seeking to regulate content exclusivity, mandate content sharing and empower the NBC to determine prices at which content is sold to sub-licensees by rights holders. Notable critics of the code include Nobel laureate, Professor Wole Soyinka, who described the code as "strangulatory" rather than regulatory; Jason Njoku, CEO of IrokoTV, who branded it as "quasi-socialism" and a means of subsidising inefficiency in the industry.
Fielding questions from journalists, Mohammed said the new code makes it mandatory for broadcasters to share content rights with competitors, claiming that the code does not infringe on the copyright of right holders. 
 He also claimed that the prohibition of exclusivity is not new to Nigerian broadcasting.
"Nigerian Copyright Commission Act actually makes it mandatory that if you buy a right, you must sell that right to whoever wants to buy at a price to be agreed by the parties. By bringing it into the code, we are simply reinforcing the law.
"The truth is that all the giants of the day, Amazon, Nextflix and iTunes started by sublicensing to become what they are.
"It is only here in Africa that we buy rights and hold it to ourselves," said Mohammed.
 On the allegation that the NBC is straying into areas over which it has no control, especially advertising regulation and debts, the minister claimed that as the apex broadcast industry regulator, it is the duty of the NBC to ensure a sustainable, qualitative and profitable industry.
"Just like CBN ensures you can't owe one bank and seek loan in another without paying your debt, we are also prohibiting advertisers from short-changing content creators and owners. Content drives advertising and we don't want a backlog of debts to cripple the media houses. And when the media houses are not being paid, we the regulator cannot get our fees," said the minister.
Industry stakeholders have also branded the code as agenda-driven, noting that they were excluded from making input before the code was finalised and described its unveiling as an ambush.
A content creator, who craved anonymity, said the invitation to the presentation was silent on the fact that the code would be unveiled.
"The invitation simply said it was a press briefing, which would see the acting Director-General of the NBC speak on matters arising within the industry. That should tell you they just sneaked it in on the industry," the content creator said.
FG Hikes Hate Speech Fine from N500, 000 to N5m
Federal government has raised the fine for hate speech from N500,000 to N5 million and mandated broadcast stations to devote airtime for public education on emergencies such as the COVID-19 pandemic.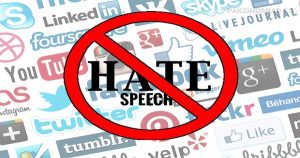 Lai Mohammed, minister of Information and culture, stated this while unveiling the Reviewed Broadcasting Code in Lagos.
Mohammed said the amendments were necessitated by a Presidential directive in the wake of the 2019 general elections for an inquiry into the regulatory role of the National Broadcasting Commission as well as the conduct of the various broadcast stations before, during and after elections.
The minister noted that the recommendations were approved by the President Mohammed Buhari, to reposition the NBC to better perform its regulatory role in the areas of political broadcasting, local content, coverage of emergencies, advertising, and anti-competitive behaviour.
Mohammed, who explained that section 2h of the NBC Act empowers the commission to establish and disseminate a National Broadcasting Code, said, "There are many desirable provisions in the new Broadcasting Code:
"The provisions on Exclusivity and Monopoly will boost local content and local industry due to laws prohibiting exclusive use of rights by broadcasters who intend to create monopolies and hold the entire market to themselves. It will encourage Open Access to premium content.
"The law prohibiting backlog of advertising debts will definitely promote sustainability for the station owners and producers of content.
"The law on registration of Web Broadcasting grants the country the opportunity to regulate negative foreign broadcasts that can harm us as a nation. Such harms could be in the area of security, protection for minors, protection of human dignity, economic fraud, privacy etc.
"The provision on responsibility of broadcast stations to devote airtime to national emergencies mandates terrestrial and Pay TV channels to make their services available to Nigerians at time of national emergencies – like the ongoing COVID-19 pandemic – for their education and enlightenment.
"The provision raising the fine for hate speech from N500,000 Naira to N5 million."
He added, "The Broadcasting Code is not a static document. As we often say, broadcasting is dynamic. Therefore, even the 6th Edition of the Code shall be reviewed at the appropriate time. But, as it currently stands, the 6th edition and the amendments, which we are unveiling today, remain the regulations for broadcasting in Nigeria.
"For those who still have misgivings about the amendment to the 6th Edition of the Code, we expect you to meet with the regulator and present your views. As I said, there are opportunities for constant review of the Code, but please note that this latest amendment is signed, sealed and delivered, and we are committed to making it work for the good of the country."
Phillips Consulting Launches Micro-Courses to Boost Learning for the Future of Work in Nigeria
In order to improve learning for the future of work in the country, Philips Consulting, has launched a microservices platform tagged Micro-Courses to help entrepreneurs, ideapreneurs and big corporate boost learning of work in Nigeria.
Launched in Lagos recently, Micro courses is a tool that seeks to drive the reskilling of ecosystems and support diverse communities, with interactive platforms that bridge the transition gap into the future.
Work as it is known, has always poised to undergo a massive transformation driven by several developments. It has been characterized by conflicting information and rooted behaviors for almost a decade.
This left plenty of room for debates across the advancement of technology, the talent evolution, the data boom, and more. The reality, however, is that the transformation of work is painting an even bigger picture than we envisioned or planned for. The creative destruction of Coivd-19 has ultimately led to an acceleration of said changes and workplaces have been taken over by radical innovation.
Fokanferanmi Okojie, senior Consultant Learning Innovation at Philips Consulting, said, "Several mega-trends are bringing a radical shift to the way we work, live and learn.
"We are looking, listening, learning and creating banisters for all genres of the corporate world to transition smoothly on the unprecedented path to the future of work"
Despite emergence from the pandemic lockdown, he said, "Our unemployment rates are skyrocketing daily, youth are shaken and those currently employed are clearly unprepared for the future that is speedily presenting itself."
"The systems designed to support learning at all levels are just as inadequately prepped for the change.
"The quality of our long-term professional talent pool is dwindling and the influx of youths into the workforce only fails deeper when they are on-boarded to a corporate system with no plan for the future of work," Okojie said.
According to Nwaji Jibunoh, head of Training at Philips Consulting, "Nigeria is at the inflection point where the name of the new game is how best prepared you are for the future.
"Upskilling yourself will no longer be about fulfilling requirements but about survival".
Jibunoh stated that as technology continues to evolve and adoption accelerated, moving closer and closer towards fully automated systems, the future of work and the emerging technology skill sets required, are no longer conversations for tomorrow, but rather, for today.
COVID-19 has forced us to re-imagine the way that we work digitally, and it has brought reality into our lives in many unimaginable ways. The growth of the digital workplace will continue unabated.
Meanwhile, Rob Taiwo, managing director of Philips Consulting, said, "Covid-19 has accelerated the rate of technology adoption. Recent pandemic GDP indicators in Nigeria suggest that we will continue to see ICT growth."
"However, whilst we expect the impact to remain fairly low in the manufacturing sector, we can expect major disruption in financial services and logistics.
"Policy change and training are powerful tools that the public and private sector can use to prepare human capital for the impending disruption", he said.
As an innovative and tech driven company, Phillips Consulting has developed a solution that shall address the challenges this current environment faces, adding that the pcl. Micro Courses is a Virtually led interactive learning intervention."
Taiwo said, "Our learning team will psychometrically profile learners and guide them to courses they genuinely need for their development.
Every course offered is an opportunity to interact with hundreds of minds per bite-sized session and active learners are prioritized into the pcl. talent pool for job opportunities.
These courses will inspire, educate and shape learning for the future, whilst disrupting a stagnant career trajectory."