NCC Arrests 15 Pirates In Lagos and Onitsha Raids
Operatives of Nigerian Copyright Commission (NCC) have arrested 15 suspected pirates during simultaneous enforcement operations carried out in piracy hotspots in Lagos and Onitsha.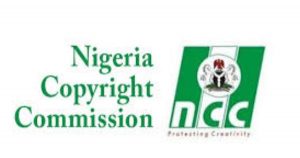 Pirated Christian devotional books estimated at about half a million Naira were confiscated by copyright inspectors on 28 August 2020 during antipiracy raids executed with armed police backup in Idumota and Ajegunle, Lagos as well as at different outlets in Onitsha Main Market, on Kanu and Moore Streets, Onitsha, Anambra State.
The operations were sequel to surveillance activities and intelligence gathering based on petitions by stakeholders complaining of piracy of their copyright works in the states.
In Lagos, the Director of NCC Lagos Office, Mr. Matthew Ojo, who coordinated the two enforcement operations in Idumota and Ajegunle book markets indicated that six (6) suspected pirates were arrested and copies of a prayer book, ''Devotion to the Most Precious Blood of Our Lord Jesus Christ'' estimated at two hundred and sixty thousand Naira (N260,000) were confiscated.
According to him, the arrested suspects were Gabriel Ibeh, Ifeanyi Egbue, Stephen Njoku, Chukwudi Nwankwo, Ramond Nwaoke and Mrs. Pauline Eze.
He stated that the Commission carried out the anti-piracy raids following investigation of a petition by the Apostolate of the Most Precious Blood of Jesus Christ, concerning allegations of infringement of its publication, a prayer book entitled, ''Devotion to the Most Precious Blood of Our Lord Jesus Christ".
In a similar enforcement raid in Onitsha, Anambra State, the Commission's operatives arrested nine (9) suspects with suspected pirated copies of the prayer books.
The State Coordinator, NCC Onitsha Office, Mr. Gabriel Anikwem, who led the anti-piracy raid, stated that the seized prayer books: "The Voice of the Little Lillies", "Devotion to The Most Precious Blood of Our Lord Jesus Christ' and "The Chaplet of the Precious Blood of Jesus Devotion" were estimated at N228,000.
According to him, among those arrested was Mr. Nweke Patrick, the owner of St. Patrick's Religious Centre (Nig), located at No. 14 Kano Street, Central Mosque, Onitsha, where the complainants had reportedly made an evidential purchase of pirated copies of the books. Other arrested suspects were Okeke Onyinye, Uzondu Odinaka, Nwobodo Dorathy, Oninna Amarachi, Nwangwu Chidera, Enujeko Uche, Ogochukwu Chukwuma and Alikwe Kenechukwu.
He said the operation was carried out sequel to the Commission's investigation of a petition by the Apostolate of the Precious Blood of Jesus Christ, Olo in Ezeagu Local Government Area of Enugu State, which complained of piracy of its copyright titles, contrary to the provisions of the Copyright Act.
The Commission is poised to prosecute the suspects at the conclusion of its ongoing investigation.
In his remarks, Mr. John O. Asein, Director-General of Nigerian Copyright Commission, said the raids executed simultaneously in the two states were clear signals on the renewed anti-piracy campaign of the Commission geared at stamping out all forms of copyright piracy in the creative sector.
He urged the public to desist from patronizing pirated copyright works and stressed that the Commission remained committed to proactive implementation of its statutory mandate "to ensure that right owners, many of whom are yet to recover from the disruption occasioned by the COVID-19 pandemic are not further traumatised by the activities of pirates".
While calling on all stakeholders in the copyright industry to support the national anti-piracy initiative, the Director-General assured that the Commission would continue to build critical synergies to check the menace and ensure that right owners get good returns on their investments.
He urged faith-based organisations, many of which were also adversely affected, to join in the campaign and warn their followers to desist from the evil of copyright piracy which he described as intellectual theft.
NAOSRE Condemns Shooting of Unarmed Protesters at Lekki, Calls for Dialogue
The National Association of Online Security Reporters, NAOSRE, has lent its voice to the global outcry over the unwarranted killings of innocent #End SARS protesters at the Lekki Tollgate in Lagos on Tuesday.
In a statement issued in Lagos by Favour Benson, acting president,  the association decried the tensions that have escalated across Nigeria  in recent days as violence  flared across several cities in the country.
According to Benson, "After a careful analyses of the current security situation in Nigeria, NAOSRE's empirical deduction is that aggrieved young Nigerians are protesting and agitating for a fundamental change of a clearly decadent political structure that serves only the warped political actors while the country sinks deeper into irretrievable decadence and development inertia.
"However, official comments and body language of government officials are not only  a mockery of democratic ethics and ethos but  an assault on democracy.
"Notably, NAOSRE abhors the infiltration of the patriotic protests by hoodlums who perpetrated heinous crimes under the cover of #End SARS.
"But the killing of innocent #End SARS protesters at the Lekki Tollgate in Lagos on Tuesday stands condemned. It is more offensive to open fire on Nigerians waving the Nigerian flag.
"We therefore call on President Muhammadu Buhari, the Commander-in-Chief of Nigerian  Armed Forces  to, immediately,  take charge and  address the situation before it becomes full blown war.
"We also call on protesting Nigerians to embrace dialogue in the course of the common struggle to arrive at recognizable interests that all Nigerians can identify with," Benson said.
#EndSARS: NBC Reminds Broadcast Stations of Rules on Coverage of Crisis
National Broadcasting Commission (NBC), has reminded broadcast stations in the country of the rules on coverage of crisis.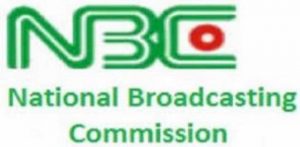 This is coming as the #EndSARS protest continues in the country.
The management of the NBC, in a statement issued in Abuja, however said it monitored with keen interest, the coverage and reportage of the on-going protest on the #EndSARS campaign and noted that broadcasters have so far been conscious of their role as gatekeepers and the fourth estate of the realm.
"In specific terms, the commission enjoined broadcasters to take definite note of the following provisions of the Nigeria Broadcasting Code to further guide their broadcast during this challenging time:
"1.3.3 Broadcast technology enables the broadcaster to bring information on issues of concern to the audience with immediacy. In the event of a crisis, the advantages of broadcast technologies may be used, but not in a manner to aggravate the situation or adversely affect those emotionally involved;
"5.4.1 (b) At all times, ensure that the coverage of a disaster or crisis is aimed at the overall public interest, guidance and safety;
"5.4.3  In reporting conflict situations, the broadcaster shall perform the role of a peace agent by adhering to the principle of responsibility, accuracy and neutrality; and
"5.6.2 The broadcaster shall approach with restraints, the use of materials from user generated sources in order not to embarrass individuals, organisations, government or cause disaffection, incite to panic or rift in the society at large," the NBC said.
The NBC further reiterated that broadcasters have a duty to promote the corporate existence of Nigeria, and the socio-economic well-being of the Nigerian State.
"The Commission urges all broadcasters to continue to provide efficient, professional and comprehensive service to the people based on national objectives and aspirations," the NBC also said.
Netflix Seeks Telco Partners to Unlock African Market
With their well-established customer bases and online payment methods, operators could prove to be lynchpin partners in unlocking African markets for the streaming service.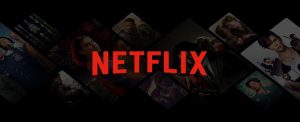 In recent months, Netflix has been strengthening its focus on Africa, both in terms of gaining new subscribers and diversifying its content.
Back in May, Netflix launched an initiative called 'Made In Africa, Watched by the World', which included the adding a large number of African shows, films, and documentaries to their portfolio.
"We want you to know that if you're looking for the best African stories, then you will find them on Netflix. We are going to expand heavily to ensure that goal is met," said Dorothy Ghettuba, Netflix head of Africa originals.
But more than just diversifying their video offerings, this also a process of proving the company's renewed commitment to the African continent, supporting local film makers and creating content of interest to African consumers.
For a myriad of reasons, Africa has proved a very hard nut to crack for Netflix. For a company that has almost 200 million subscribers worldwide, only around 1.4 million of these are in Africa.
While there are many hurdles to overcome here, from pricing to internet access, Netflix firmly believes that premium video services can be profitable on the African continent; indeed, its continental rival, pay-TV firm Multichoice Group, currently boasts around 20 million subscribers in almost 50 African countries.
Multichoice also recently launched a direct streaming competitor to Netflix, called Showmax.
Recently, Neflix has expanded trials of mobile-only subscription plans in South Africa and Egypt to include additional African nations, including Nigeria, aiming to boost overall subscriptions.
This seems a sensible strategy; as a continent, Africa's mobile penetration rate far exceeds that of fixed broadband, meaning for many potential customers mobile is the only way to access video streaming services.
Nonetheless, the cost of these plans, though far cheaper than a traditional subscription, still remains prohibitive. In Nigeria for example, the Netflix mobile subscription plan costs around $2.65 per month, while a classic subscription costs around $7.50.
However, the problem here becomes apparent when you consider that around 40% of the country's almost 200 million people still live on less than $1 a month.
While mobile internet access is certainly rising in African countries – in Nigeria, it is expected to reach 101 million mobile internet users by 2021 – for now video streaming services remain out of reach for much of the population.
But an interesting solution could be found in the form of telco partnerships. With their existing subscriber bases, telcos offer a unique opportunity to for a company like Netflix to piggyback on their payment infrastructure, allowing customers to simply add the service to their connectivity bill.
Speaking to Reuters ahead of the company's third-quarter results today, Ms Ghettuba noted that the company already has partnerships with Vodacom and Telkom South Africa, suggesting that the company was on the look out for further tie-ups.
"Given the low credit card penetration across the continent […] we have partnered with local telcos […] for their customers to be able to add Netflix subscriptions to their bills," she said.
She noted that the company's next African target market would be Kenya, meaning there could be opportunities on the cards for the likes of Safaricom, which currently dominates the Kenyan mobile market.
Netflix believes Africa is a continent on which its streaming services have a bright future and working closely with telcos could be the key to overcoming some of its major challenges. For now, however, the company will have to settle for expanding its video library until further deals come to light.