Broadcast Code: NBC Should Clear Ambiguity, Iroko TV Boss
Jason Njoku, chief executive officer, IrokoTV, has called on the National Broadcasting Commission (NBC) to clear ambiguities in the new National Broadcasting Code by holding a broader stakeholder engagement to discuss the contentious parts of the Code.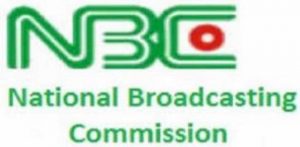 Njoku made the call on Monday at a webinar themed "Amendments to the 6th Edition of the Nigerian Broadcasting Code" where he was a panelist.
Speaking at the webinar, organised by law firm,  Aluko and Oyebode, Njoku said his efforts to get the NBC to provide a basis for engagement were rebuffed, as the Commission neither acknowledged nor replied a letter he wrote to Armstrong Idachaba, acting director-general..
According to Njoku, he wrote to the NBC with the aim of bringing about "an inclusive and robust regulatory framework that recognizes creativity, rewards creativity and provides an enabling environment for investment and growth".
The letter, he said, also questioned the legality of the code with regards to copyright laws and international treaties as well the legality regarding restriction of parties' rights to freely contract by the NBC.
The IrokoTV boss accused the NBC of freezing out the biggest investors in Nigerian content production such as his own firm, AfricaMagic and Filmhouse from the process that gave rise to the code.
He expressed disappointment that the NBC accused IrokoTV of inciting stakeholders against it and described the accusation as false, as he stayed away from the controversy after his initial reaction when the Code was released.
He expatiated on this in a series of tweets after the webinar.
"After I originally shared my concerns here + on my blog, I largely remained silent. Focused on lawyers, lobbying and broader understanding from the main commercial players @Netflixnaija, @Fimhousecinema, @Filmoneng in Nigeria, Proferssor Idachaba decided to target @irokotv as a monopolist starting 100% inaccurate and easily verifiable/claims against us," he tweeted
Idachaba had stated during the webinar that a lot of people were happy about the amendment to the code and Njoku had been attacking the NBC unfairly.
Other panelists included Baba Agba, National Secretary, Association of Movie Producers (AMP) Nigeria; Mayowa Ayilara, CEO, Musical Copyright Association of Nigeria; and Nnadi Obanya, sports broadcaster and media enterprise consultant.
TStv Launches PPV Model as Low as N3 Per Day
Telcom Satellite Tv (TStv), digital service television in Nigeria, has created a Pay Per View model for subscribers to pay as low as N3 per day, according to Dr Bright Echefu, managing director.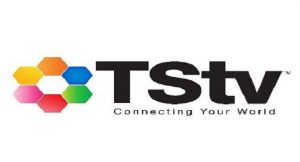 Echefu, who stated this when he paid a courtesy visit on the Broadcasting Organisations of Nigeria (BON) in Abuja, explained that the Pay As You Go model would help subscribers to recharge their decoder accounts with as low as N50 and keep their account balance intact when they do not use the decoder.
Demola Olanrewaju, director of Public Affairs, TStv, in a statement in Abuja, quoted Echefu, as saying that "It is a flexible way of accessing whatever television content preferred, without forcing anyone to choose packages as the model allows anyone to choose any five stations he likes to watch and pay only for those stations," he said.
He expressed delight at TStv's membership of BON and assured that the company would play a vital role in moving the organisation forward.
Sa'a Ibrahim, BON chairman, expressed delight at the visit.
She said that there was always room for new members in the organisation, as the need to come together and collaborate always existed.
She said that BON needed to reclaim its mission of agenda-setting and to play its role in youths' development to help the Federal Government curb anti-social elements that had become rampant on social media.
Jason Njoku, iRokoTV Boss and Wife Contract COVID-19
Jason Njoku, CEO and co-founder of iRokoTV and Mary, his wife have tested positive for coronavirus.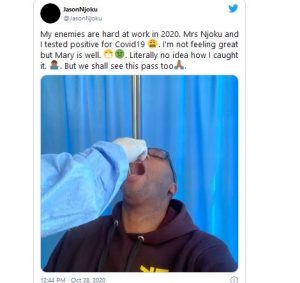 Jason disclosed this on Wednesday when he posted a picture of himself taking the COVID-19 test.
According to him, his wife is well but he wasn't feeling alright, hence the test. He mentioned that his "enemies" were working extra hard in 2020.
"My enemies are hard at work in 2020. Mrs Njoku and I tested positive for Covid19. I'm not feeling great but Mary is well. Literally, I have no idea how I caught it. But we shall see this pass too," he said.
BON, NBC Disagree over N9m Fine on Broadcast Stations for EndSARS Broadcast
The Broadcasting Organization of Nigeria (BON) has disagreed with the National Broadcasting Commission (NBC) over N9 million fine slammed on three broadcast media stations, demanding for withdrawal of the sanction.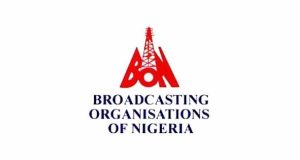 Recall that NBC had recently slammed an N3 million fine on each of the broadcast media stations, Africa Independent Television, AIT, Channels TV and Arise TV for what was described as "unprofessional #EndSARS Broadcast".
Sa'a Ibrahim, the BON Chairman, in a press statement made available to newsmen in Kano, demanded the immediate withdrawal of the fines pending when the media stations were accorded fair hearing to warrant such sanction.
Hajia Ibrahim said procedure of issuing a query to the media stations to enable them to respond was not followed before the sanction.
According to her, "The BON is again saddened at the recent sanction on Africa Independent Television, AIT, Channels TV and Arise TV that was announced by the National Broadcasting Commission on "unprofessional EndSARS Broadcast".
"We kindly request that the sanctions on the stations be withdrawn immediately pending on the formal responses by the stations.
"As citizens, public and private entities on a democratic system of government like Nigeria, it is believed that applications of laws have its procedures and steps before reaching a final conclusion.
"BON wishes to call on the NBC to issue a formal query to each of the stations involved and give stipulated period to formally respond before taking action.
"We also appeal to NBC to be more flexible in its application of sanctions, more so in this crisis period. "We strongly believe in Democracy where citizens and entities are given fair hearing and justice, peace and unity are preached and practised," the BON Chairman however maintained.