NCC to Resolve High Rates with Special Numbering Service
Nigerian Communications Commission (NCC) has engaged relevant stakeholders in the Special Numbering Service (SNS) Segment as it continues to receive complaints of ineffective use and high rate of call rate.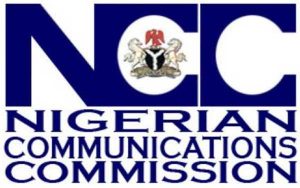 Yetunde Akinloye, director Policy, Competition and Economic Analysis, NCC, at the Stakeholders' Forum on the 'Determination of Call Termination Rate for Special Numbering Service Providers in Nigeria,' said the meeting was convened following the extensive work of a committee set up by the Commission to look into the issues and complaints emanating from the SNS segment of the telecoms market.
A key concern according to her was the perception of high cost of delivering services to end-users in the SNS segment.
"The SNS has been in existence for the past 15 years, with some licensees actively engaged in the segment. However, we have noted some observations and complaints from different quarters on the use of these numbers. We have observed, for instance, that there has been no effective utilization of the numbers."
She stated that the Commission had observed that the uptake of the numbers has been "abysmally poor," adding that more complaints had emanated from the licensees regarding the perceived high rates and charges by Mobile Network Operators (MNOs) who are owners of the major infrastructure used by SNS providers to deliver services to end users.
Bako Wakil, director Technical Standards and Network Integrity, NCC,  lamented that the SNS segment of the market has not been fully maximized because of the cost elements involved; saying that, there will be greater benefits from economies of scale if the cost can be reduced.
the second meeting.
ITU Says 2.9Bn People Still without Internet Access
An estimated 37 per cent of the world's population – or 2.9 billion people – have still never used the Internet according to new data from the International Telecommunication Union (ITU), the United Nations specialized agency for information and communication technologies (ICTs).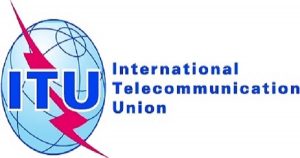 The report also reveals strong global growth in Internet use, with the estimated number of people who have used the Internet surging to 4.9 billion in 2021, from an estimated 4.1 billion in 2019. This comes as good news for global development.
Of the 2.9 billion still offline, an estimated 96 per cent live in developing countries. And even among the 4.9 billion counted as 'Internet users', many hundreds of millions may only get the chance to go online infrequently, via shared devices, or using connectivity speeds that markedly limit the usefulness of their connection.
Houlin Zhao, secretary general of ITU, said, "While almost two-thirds of the world's population is now online, there is a lot more to do to get everyone connected to the Internet. ITU will work with all parties to make sure that the building blocks are in place to connect the remaining 2.9 billion. We are determined to ensure no one will be left behind."
The unusually sharp rise in the number of people online suggests that measures taken during the pandemic – such as widespread lockdowns and school closures, combined with people's need for access to news, government services, health updates, e-commerce and online banking – contributed to a 'COVID connectivity boost' that has brought an estimated 782 million additional people online since 2019, an increase of 17 per cent.
MTN Nigeria Launches Retail Offer Roadshow to Woo Retail Investors 
MTN Nigeria Communications Plc has launched a nationwide roadshow to engage interested retail investors in the on-going offer by MTN Group for shares in MTN Nigeria.
The first roadshow event took place on Wednesday in Abuja.
MTN Group Chairman Mcebisi Jonas and MTN Group President and CEO Ralph Mupita attended the roadshow, which is being held on the sidelines of the state visit to the Federal Republic of Nigeria by South African President Cyril Ramaphosa. Both countries are also participating in the 10th Bi-National Commission.
Jonas said the offer to retail investors to buy shares in MTN Nigeria was a milestone: "We are delighted to be here to mark this momentous event and would like to express our thanks to the regulator and MTN Nigeria's broader stakeholder base for their support over the years. MTN is a pan-African company which works to deepen inclusion and create shared value."
Mupita said the MTN Group had made a clear strategic decision to build shared value across operations: "The best way we can do that is by enabling broad ownership in our operating companies. This offer is the first phase of that process in Nigeria, as we progressively reduce our shareholding from 78% to 65% over time. I am incredibly proud to be able to be here today, engaging directly with the Nigerian shareholders we hope will join us on the next phase of our journey."
MTN Nigeria Chairman Ernest Ndukwe said the company's success over the past 20 years would not have been possible without a supportive operating environment. "This MTN story is also a demonstration of the opportunity that Nigeria represents for investors," he said.
MTN Nigeria CEO Karl Toriola said the offer had been structured to be available to as many Nigerian investors as possible: "Today's roadshow in Abuja is the first in a schedule that takes us to every state of the Federation over the next two weeks. It is really important for us to provide Nigerians across the country with the opportunity to engage with us as we build a shareholder base that is nationally representative."
The offer opened at 8:00am on 1 December 2021 and will close at 5:00pm on 14 December 2021. The minimum subscription is for 20 shares and lots of 20 shares thereafter. The offer includes an incentive in the form of 1 free share for every 20 shares purchased, subject to a maximum of 250 shares per investor. The incentive is open to retail investors who buy and hold the shares allotted to them for at least 12 months after the allotment date.
Investors are able to submit applications through the issuing houses, receiving agents (authorised stockbrokers and Nigerian banks) and online via a unique digital application platform, Primary Offer, administered by the Nigerian Exchange Limited.
Mastercard, Meta Partner to Support the Digitization and Growth of SMEs in Middle East & Africa Region
The world is moving at a faster pace with globalization being fuelled by technology which is enabling companies to scale beyond borders at a pace of months as opposed to years previously.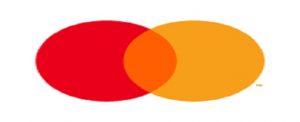 In this context, Mastercard is collaborating with Meta to support the digitization and growth of SMEs across the MEA region by organizing a training webinar that will provide SMEs insights from industry experts, and a masterclass on how to manage uncertainty from renowned author and academic Nathan Furr, Associate Professor of Strategy at INSEAD. The event takes place on Wednesday, 8 December at 11.00 West African Time.
Access to credit, data, training and digital tools are among the key challenges for SMEs, further compounded by infrastructure limitations and power supply interruptions in some MEA markets. As research increasingly points to offering choice, SMEs must adapt to a growing hybrid environment with a demand for ecommerce and new payment options.
"The challenges that small and medium businesses continue to experience as a result of COVID-19 are significant, and we remain firmly committed to supporting them in both recovering and, in due time, thriving.
"We have an important role to play, providing the necessary digital skills for startups and small businesses to survive, recover and deliver results online and offline.
"We are continuing those training efforts in partnership with Mastercard, helping further boost a burgeoning start-up ecosystem to positively impact socio-economic growth across the region," said Derya Matras, Vice President, Middle East, Africa & Turkey, Meta.
"Small businesses form the backbone of local communities, driving growth of the global economy. The SME segment was highly impacted during the pandemic due to the lack of scale and access to capital.
"This is a critical time for entrepreneurs and small business owners to have that access to the right resources, insights, tools and solutions to recover from the impact of the pandemic and thrive. Our partnership with Meta will help support SME growth in the region," commented Amnah Ajmal, Executive Vice President, Market Development, Middle East and Africa, Mastercard.
Although challenges related to the pandemic remain, small businesses in the Middle East & Africa are reclaiming confidence. The recent 2021 Mastercard MEA SME Confidence Index found 74% of SMEs in the region are optimistic about future growth, guided by the potential for digitalization, better data, access to credit and upskilling.
Through technology services, cyber assessments, insights, grants, digital training, mentoring platforms and knowledge initiatives, Mastercard will contribute $250 million over five years to support small businesses' financial security globally.
As part of its goal to build a more sustainable and inclusive world, Mastercard has committed to connect 50 million small businesses, including 25 million women entrepreneurs globally, to the digital economy by 2025.
For years Mastercard has been focused on moving businesses at the margins to digital growth in the mainstream. Mastercard's extensive experience with financial inclusion, and its commitment to include 1 billion people by 2025, makes the company uniquely suited to lead at this critical inflection point.