Nigeria Should Take Advantage of Convergence- Oguntonade
Deji Oguntonade is the managing director of 3Line Card Management Company Ltd, a company set up to bridge the gap in service delivery. Oguntonade reputed for his strength in innovation, human capital development and a never say die attitude has nearly 20 years work experience in the ICT sector. He spoke to hilary okeke.
3line Card Management and e-Payment
3Line Card Management Company is coming to the Nigeria e-payment scene at the right time. We believe what this economy needs now is a company that focuses on delivering more value to the existing payment card users in the country. 3line is poised to deliver specialized value adding business solutions that make electronic payment easy, simple and affordable by the vast retail market especially the unbanked and underbanked. We have identified needs and gaps and we have positioned to remedy such. We are not just another technology company but strictly a payment solutions company. We have also acquired installed capacity to support these solutions and manage the entire life cycle of cards right from design to production, personalization, etc.
Deadline on Issuance of Chip and Pin Card
There are lots of factors to be considered for a successful migration from magnetic stripe cards to the so called chip and pin cards. Chief among this is the upgrade of the current infrastructure, especially channels such as ATMs and PoS to make them compatible for this new card technology. This is a capital intensive investment for banks and other technology service providers in e-payment. Also, the cost of the cards themselves far surpass that of the cards currently in use, hence replacing these cards will also generate issues like who ought to bear the cost – customer or bank? Another question to ask is if chip and pin is really needed in all and every situation. By and large, the greater security offered on the chip and pin platform will eventually drive the market in the direction of compliance. What we envisage is a gradual, rather than sudden compliance.
EMV Chip and Pin Card and Fraudsters
Because of the additional security requirements implemented on the EMV compliant cards, the nefarious activities of fraudsters will be reduced to a very great extent. Also, the cost involved in attempting to break the security is prohibitive enough to make such activities no longer unprofitable as against the case as we know it today. Yes, EMV will reduce card-based frauds.
Interoperability among Switching Companies
I think the absence of proper regulatory framework for this sector is responsible for this phenomenon. Unless something is done to reverse this trend, the growth of the Nigerian e-payment sector will remain rudimentary and at best stunted. We cannot compete in a global world and major global players in electronic payments will not be able to participate adequately in an economy of several disjointed switches. There is a need to streamline and regulate where necessary. The onus still lies very much with government agencies to chart the direction for compliance in the switching business. 3Line has positioned to take advantage of existing technology without necessarily acting as another technology provider. Nigerian users need more values for their card usage and that is what we are willing to deliver.
Freedom Card
The Freedom Card brand is at the core of 3line value proposition and offering. It is the flagship for 3line products. Freedom Card brand's essence is borne out of a strong philosophy that for every human being, choice is the most desirable form of Freedom – choice of location, achievement, lifestyle, convenience, security, etc. People are simply desirous to live truly free.
The brand has therefore, positioned itself as an enabler for achieving this aspiration of the innate desire for Freedom. Freedom Card brand's posture therefore resonates this attribute inside out; from our work culture to our various product offerings. We see ourselves as Freedom 'fighters' whose ambition is to bring exciting lifestyle experience to Nigerians through innovative and cutting-edge products that truly enable them achieve more, do more, believe more in themselves, especially those excluded from access to financial services and products. Freedom Card believes that there are limitless possibilities and that by being non-conformist, we can question the status quo and discover hitherto unconceivable solutions to make everyday life more fun-filled, colourful, exciting and vibrant. It is in line with the above brand essence that our products and services seek to address every aspect of daily lives of Nigerians with a view to enabling them live truly free using the e-payment platform, while forging deep connection with the Nigerian culture.
Freedom Card is our flagship brand. It is the umbrella name for a bouquet of card based products such as the prepaid card products and the chip and pin cards. An example of application of the prepaid card is in the Freedom Gift Card, which was launched into the Nigerian market last December. This was received with a lot of enthusiasm as it offers the public an alternative and more convenient means of sharing gifts. There are several other products in the Freedom Card suite that will be released over time.
High Downtime at ATMs
It is no longer news that the state of infrastructure in Nigeria is very deplorable. It needs to be understood that for ATMs to work, several infrastructure providers are involved in the value chain right from telecoms to power, IT and even physical security. Once there is a breakdown at one of these points, the chain is broken. You will agree with me that it is not an easy task to control this entire infrastructure without occasional hitches given the state of the entire Nigerian society and other socio-economic factors. For instance, alternative power is supplied per ATM location; separate telecoms is deployed to ensure that ATMs are up and running. To reduce these breakdowns, efforts must be made in appropriate quarters to improve each of the ancillary infrastructures.
e-Commerce Solution
It is something that we would love to do, although it has not fully taken off. The learning curve may be very steep but we are willing to take it in strides and believe that it will catch on with time. The developed economies that we refer to as examples today also took a while to get where they are today. The cultural and social transformation needed to bring about similar change in Nigeria may take some time but the change is inevitable. Much improvement has been seen in the last decade and the trend is still continuing. We would embark on necessary consumer enlightenment programmes; create enough values to give the consumer a need to adopt eCommerce as against other traditional means of conducting transactions. We plan to develop our solutions around the lifestyle of consumers as against forcing them to adopt a standard. So, we are still building up capacity and most likely by the end of the year, we would start having some inputs into eCommerce.
e-Data and e-Identity
Aside from ePayment, the next logical thing that Nigeria will latch on to is convergence of many activities and services that are available in silos today. For instance, health data, vehicle data, insurance details, even bio-data can very well be carried on cards. The adoption of the chip and pin era will further make this possible and achievable. We intend to make carrying such sensitive personal data very portable, secure and presentable in a uniform format to facilitate verification. 3Line is in a position to deliver this as part of its value proposition.
Auto-Reg Scheme
Well, the major achievement is having vehicle details registered electronically and accessible from a central location. Data have been recorded, saved, made available to those that should have access to these data – LASTMA officials, Federal Road Safety agents, Police or Vehicle Insurance company. Now, those records can be accessed easily since they have been compiled and kept in a databank.
NCC Threatens Illegal Users of GSM Boosters with Arrest, Prosecution
Nigerian Communication Commission (NCC) has warned telecom consumers to desist from using illegal GSM boosters.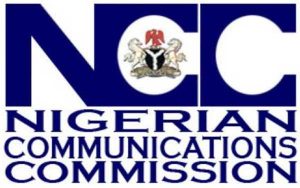 The commission also said that anyone caught using a GSM booster without obtaining approval of a duly licensed network operator will face arrest and prosecution.
GSM boosters are devices that transmit and receive telecommunications signals and can therefore interfere with other radio frequency equipment.
Ikechukwu Adinde, director, public affairs, NCC, said in a notice published on NCC website, that only licensed network operators are allowed to use GSM boosters.
The booster, also known as amplifier or repeater is made up of three main elements – exterior antenna, amplifier, and interior antenna.
They form a wireless system to boost cellular reception
"Members of the public should note that, willful interference with any wireless telegraphy is an offence under Section 16 of the Telegraphy Act, 2004,"it said
The agency said it will not condone any flagrant breach of this law.
It has also enforced measures to prosecute offenders.
Accordingly, monitoring mechanisms have been put in place and anyone caught using a GSM booster without obtaining approval of a duly licensed network operator will face arrest and prosecution.
"Any member of the public with useful information regarding the illegal use of GSM Boosters should contact the Commission on 09-4617000/7351 or send an email to [email protected]," the notice said.
"Individuals desirous of using GSM Boosters should note that they can only do so in conjunction with licensed network operators," it added.
Tizeti Selects Nokia to Provide LTE Fixed Wireless Access Solution for High-Speed internet Services in Nigeria
Tizeti announced that it selected Nokia's Fastmile Long Term Evolution (LTE) technology to enable usprovide superior internet services to over 1 Million subscribers in Port Harcourt, Edo and Ogun in Nigeria.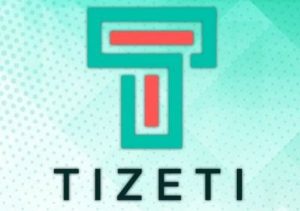 Tizeti will deploy Nokia's AirScale Base Station TDD-LTE and FastmileFixed Wireless Access (FWA) gatewaysto deliver premium internet and Virtual Private Network (VPN) services to Residential, Small and Medium Enterprises (SMEs).
The solution will also enable Tizeti'sto deliver a more robust, high-speedinternet service to subscribers and the flexibility to seamlessly evolve to 5G Fixed Wireless Access when needed.
Nokia's FWA solution enables Tizeti to fast-track broadband access and provide a best-in-class broadband experience to its subscribers.
Nokia'sAirScale Base Stations ensure high-quality connectivity and coverage and enablesTizeti to evolve the network in line with customer demand.
Nokia'sFastmilegateways connect wirelessly to the existing network to createa fastbroadband connection and enhanced Wi-Fi experience in the home.
The Nokia Network Services Platform will help Tizeti to simplify operations and quickly respond to changing market demands.
Kendall Ananyi, Tizeti, said:"We are committed to providing the best-in-class network experience to our subscribers. We are confident that Nokia's proven technology and expertise will help us differentiate our services based on quality. This a crucial project for us as it introduces LTE in our networks and allows us to bring new and innovative services to our subscribers."
Eniola Balogun, Nokia, said:"We are thrilled to work with Tizeti on the initiative to upgrade their network to bring the latest products and services to its subscribers. Nokia Fastmile will help Tizeti to cost-effectively enhance the customer experience.
The project will also enable them to delight their subscribers by providing more reliable data services.
On the other hand, Tizeti will benefit by adding new revenue streams."
Risk Assets Push Higher on Vaccine Hopes; Eyes on the Fed
By Hussein Sayed, Chief Market Strategist at FXTM,
After two consecutive weeks of back-to-back declines, global stocks kicked off Monday with solid gains amid a surge in M&A activity and positive signs towards vaccine developments. Currency markets were little changed ahead of a busy week of monetary policy announcements, while Oil and Gold ticked slightly higher.
The two big deals announced over the weekend were Softbank's plan to sell chipmaker ARM to Nvidia for more than $40 billion and Gilead Sciences to acquire Immunomedics for a price tag of $21 billion. Meanwhile, on the vaccine front, AstraZeneca resumed its phase-3 trial on Covid-19 after being suspended last week following a neurological illness developed in one participant, and Pfizer announced that its vaccine could be distributed before year-end if found safe and effective.
Central Banks will take centre stage this week with the Federal Reserve, Bank of England and Bank of Japan all due to announce policy decisions. Out of the three meetings, the Fed is likely to be the most watched following its historic shift towards average inflation targeting. The big question remains how will the FOMC put this policy into action?
From what we know now, the Fed is set up to keep interest rates near zero for a long time, possibly for several years. Given the new framework, any spike in inflation won't translate into immediate rate hikes as the Fed wants to compensate for the lost years when they have failed to hit the target. The dot plot will be the key guide for investors and traders alike. If inflation projections remain at 2% or below for the foreseeable future, this will solidify market expectations for a low rate environment for many years to come. That said, Jay Powell would still have to explain in more detail how the new framework will be translated into policy action.
In June's economic projections, the Fed anticipated unemployment would be at 9.3% by year-end, but, in August, unemployment was well below that forecast at 8.4%. Many other economic data surprised to the upside during the June – August period in a clear sign that most economists were overly pessimistic towards the strength of the recovery. However, there is still a considerable amount of uncertainty given the latest surge in Covid-19 cases worldwide and the US, especially as we get closer into the winter season. A second wave will undoubtedly put the recovery at risk in the final quarter of the year and it will be interesting to see the Fed's view on that issue.
As for the market selloff over the past two weeks, the Fed isn't likely to show any signs of concern. In fact, policymakers should be satisfied with the pullback as the risk of a bubble in several assets has been growing due to the Fed's extremely accommodative policies. Unless we see another 10 -15% drop, do not expect the Fed to intervene.