Nigeria Studying Security Challenges of 5G Technology
Nigeria Communications Commission (NCC), has said that 5G technology will go through rigours testing to actually know the security challenges there in.
This is as Nigeria gets set to join the league of the users of the latest 5G technology in the world, with concerns that security protocols and algorithms for 5G are now being ported from 4G standard and experts have discovered that this can allow device fingerprinting for targeted attacks and Man-in-the-Middle (MiTM) attacks. .
Researchers have also discovered three security flaws in both 4G and 5G, which can be exploited to intercept phone calls and track the locations of cell phone users.
And the scary part is that academics are saying that anyone with a little knowledge of cellular paging protocols will be able to conduct this kind of attack.
But Professor Umar Garba Dambatta, executive vice chairman and chief executive officer (EVC/CEO), NCC said that  "As we know the benefits, which includes, faster speeds, very low latency and much better capacity; but we should also know the risk associated with it more specifically the security dimensions, so that we are careful of what we are adopting,".
Speaking after being conferred with the Special Fellowship of the Nigeria Institute of Electronic and Electrical Engineers which came with an Award of Excellence in Kano, at the weekend, during the Distinguished Electrical and Electronic Annual Lectures, Professor Dambatta, noted that many countries are very cautious of the security dimensions as they also adopt the 5G Technology.
"Although Nigeria should not be left behind, because the 5G Technology is new it still requires being extremely careful, which is why only a trial would reveal what the risks are, and that is why we are doing what we are doing to to address the challenges associated with the technology," he explained.
Angst as OTTS Bite N370Bn off Telcos Revenue
Over-the-top (OTT) services are now comfortably eating lunch of the telecommunications industry by de-layering that space and at last count have bitten off about N370 billion from the revenue of telecommunications operators in the country.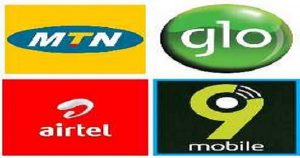 YouTube, Facebook, Twitter, WhatsApp, Blackberry Messenger and many others are the so-called over-the-top services.
They carry services over the networks, delivering value to customers, but without any carrier service provider being involved in planning, selling, provisioning, or servicing them must be checked.
According to a recent investigation by the Guardian, the activities of OTTs led to revenue losses put at N370 billion in 2019 as MTN, Globacom, Airtel, 9Mobile earned about ₦2.78tr from airtime sales and others.
The figure compared to N3.15tr in the corresponding period of 2018.
Also Average Revenue Per User (ArPU) fell by 20 per cent from $4.87 (N1,490) to $3.85 (N1,182) going by the official exchange rate of N305 to N306 per dollar in the period under review.
ArPU is used primarily by consumer communications, digital media and networking companies and is defined as the total revenue divided by the number of subscribers.
Association of Telecommunications Operators of Nigeria (ALTON), the umbrella body of telecom operators in the country, has consistently insisted that it is not right that a company providing traditional telecommunications services has to meet certain regulatory requirements, like those concerning data protection, while a company providing comparable services over the web does not.
Gbenga Adebayo, chairman, ALTON, recently said that "We are beginning to see the need for regulators to look at regulating technology instead of services.
"For example, the likes of YouTube, Facebook, Twitter, WhatsApp, Blackberry Messenger and many others are called over-the-top services that are not part of the core services for which operators are licensed.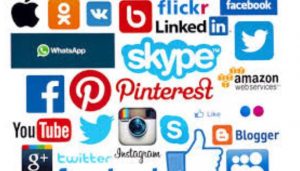 "These over-the-top services have social, economic and security implications. If they are not licensed, it means they are not regulated, and in that case, there is no limit to the scope of what they can do. There is also no control over services and content they may provide," he said.
But Nigerian Communications Commission (NCC) said that it has no plans to regulate OTT services.
Professor Garba Danbatta, executive vice chairman, NCC, last year, while acknowledging the impact of disruptive technology in the sector and the challenges it poses to telcos in terms of competition for market share, encouraged network providers in Nigeria to innovate.
Human rights activists however, said that though regulation can be necessary to protect users' rights – like it is to ensure data protection – some regulatory proposals risk our right to freedom of expression and can also thwart economic, social, and cultural rights.
Nelson Ceasar Obidile urged that regulator to be mindful of right-harming policy if it decides to regulate OTT.
Afriblue unveils Brunch & Brands to assist entrepreneurs upskill
Technology keeps changing the way organisations introduce, integrate and upskill new employees to their systems.
There's no doubt with the acceleration of automation, artificial intelligence (AI), and other cognitive technologies, digital transformation is taking hold across all aspects of HR and People Development.
Of course, digitisation brings with it benefits for organisations and the people who work for them. Just think back 15 years to the time-consuming, disjointed, often paper-based activities that have been replaced with intelligent, agile, data-driven systems.
However, digital doesn't mean excluding the human focus; the best digital onboarding enhances the human elements and brings people together. After all, people aren't robots, and introducing them to your organisation requires much more than simply information transfer.
For this reason, Brunch & Brands was launched with the mission to develop professionals to become exceptional and selfless human beings in who they truly are and how they show up in the world.
Brunch & Brands, a brainchild of Afriblue, stands out as a personal brand and leadership development programme for intrapreneurs with the potential to lead authentically and productively while helping them transform the fortunes of their organisations in the digital economy.
Brunch & Brands is inspiring, learning and moving platform designed to help growing leaders impact, influence and lead their organisations to reach their fullest potential for the benefit of the whole of humanity.
Mr. Chidi Okpala, Founder, said that Brunch & Brands' approach will include depending human potentials and values in a digital decade through training sessions that will last not more than an hour, thirty minutes (1hour:30minutes).
"It will have a maximum of fourteen people per time and a minimum of eight persons with consideration to other flexible situations. It is either be 11:30am to 1pm or 12:30pm to 2pm as will be agreed.
"Each session is developed to address and give focus to key areas of the employee's personal and professional development that would eventually yield great results for the organization and for their careers".
Mr. Okpala explained that the programme is divided into two specific areas: "True Leadership that tends to address concerns around entrenching selflessness, gratitude and responsibility for greater productivity. This is further divided into four unique sessions.
"The second leg is Personal Branding Development Programme for Daring Professionals in the Digital Economy. This is also divided into seven unique sessions with three integral parts that helps a professional build a brand as an intrapreneur or entrepreneur".
The Founder of Brunch & Brands also said there will be provision for one-on-one coaching on 360 Personal branding development survey for 1hr.30minutes and continuous coaching for one month after the programme.
NCC Boss Says Professionalism is Key to Quality Service Delivery
Nigerian Communications Commission (NCC) is paying special attention to professionalism because of its strategic role in quality service delivery, according to Prof. Umar Danbatta, executive vice chairman of the commission.
Danbatta spoke at the weekend in Abuja at the investiture of Mr Kings Adeyemi as the 19th National chairman of the Nigerian Institute of Electrical and Electronic Engineers (NIEEE).
He was represented at the occasion by Mr Bako Wakil, Director, Technical Standards and Network Integrity, in the NCC.
According to him, such professionalism has been responsible for the successes recorded by the commission over the years.
"It is against this backdrop that the commission is encouraging and supporting its staff members to join professional bodies of their choice," he said.
The executive vice chairman called on industry stakeholders to strive toward making meaningful contributions to the progress of the industry.
"As a stakeholder in the telecommunication industry, I enjoin you to continue to make meaningful contributions to the progress of this industry, especially at our stakeholder's engagement programmes.
"Electrical and electronic engineers play significant roles across all segments in the delivery of our regulatory mandates," he said.
The NCC boss listed part of the commission's mandate to include frequency spectrum administration as well as the management and setting of technical standards.
"We also carry out devices type approvals, create technical frameworks for the telecommunication industry, take cognisance of evolving technologies and operational models, among other roles," he said.
Danbatta said that records had shown that NIEEE was a "highly regarded division in Nigerian Society of Engineers (NSE)".
"This can be seen from the fact that it has won NSE's Group Dynamic competition more than any other division," he said.
In his remarks, Adeyemi described the electrical engineering profession as the most dynamic, "due to volatile technological trends".
He called on other engineers to keep upgrading their knowledge so as to be resourceful and remain relevant in the digital age.
"In order to be relevant in the affairs of the electrical engineering world, all electrical engineers must strive toward professional development.
"As we aspire to leadership positions along the professional ladder, steady professional development is key," he said.