NITDA Clears IT Projects Worth Over N1trillion in 5 Months
The National Information Technology Development Agency (NITDA), through its IT project clearance mandate, had assessed and cleared 62 Information Technolgy related projects worth 1,168,145,213,150 naira between January and May this year.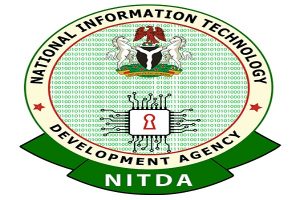 Mallam Kashifu Inuwa Abdullahi, director general, NITDA,  made this known during his speech delivered by Dr Usman Gambo Abdullahi, director IT Infrastructure Solutions,  at a virtual meeting organised by a subsidiary of the Agency, Office for Nigerian Content development ONC.
This is an indication of the drive by this administration to digitalise government services, as most of this projects are service based.
The event theme: "Harnessing indigenous solutions for public sector innovation and digital development", is very apt at this critical period of our digital experience.
While analysing the impact of NITDA's efforts, Inuwa said the assessment shows that about 64,878,725,488 naira were for software and software enabled projects.
This, he said, has shown that more can be achieved with a deeper collaboration between the public and private sector going forward using technology as a driver for public services.
"Therefore, for successful development and delivery of government digital services, it is significantly important that innovative Nigerian companies are engaged very early in the project from the conceptualization and design stages", he said.
He added that the effect of the pandemic on the economy, governance and public service delivery has spurred a greater urgency for the development of government digital services and digital economy for Nigeria.
The DG stated that NITDA will soon issue frameworks for the development of government digital services, and public-private sector partnership in its products as there is an urgent need for government to accelerate the delivery of government digital services for the benefit of Nigerians.
Kashifu, while elaborating on the benefits of collaborations and partnerships between the public and private sector said, it will deepen the opportunity for learning to create tailor made solutions for societal problems.
Reiterating what the DG has said, the National Coordinator of ONC, Barrister Kassim Sodangi, while giving his opening remarks said "our key objective is that, for solutions that are driven or adopted by the Federal Government, we want to encourage that beyond issuing out procurement notices and adverts, the MDAs will be able to sit down with indigenous content providers to discuss and come up with a plan or strategy to drive the development of the solution".
Speaking on digital economy, Sodangi stated that indigenous content development and adaptation, which is the pillar the ONC operates under, is a central pillar of digital economy in Nigeria. To ensure that local capacity is built, adopted and used as a central plan for the development of digital economy in Nigeria.
He mentioned that in the course of the meeting they will be going through the public procurement act, explore and examine the presidential executive Order 003 and 005 for planning and execution of projects and promotion of Nigerian content in contracts, science, engineering and technology. These documents will form the fulcrum for discussing a laboratory of what can happen and what are the opportunities in the bylaw and policy that will drive the development of co-creation and co-planning of projects.
"Our pitch to you MDAs here present is that you will explore the frameworks policy and laws available so that we can ideate together, we can design programs together, so that we can deliver this programs together as one entity", said Kassim.
He argued that the whole essence of the meeting was to co-create and co-develop solutions that are indigenous to Nigeria that will solve specific and precise problems in our Society.
He spoke extensively on the digital economy, as he described the National digital economy policy and strategy document as a vanguard document for harnessing digital economy in Nigeria.
"This strategy contains eight pillars: They are; developmental regulation, digital literacy and skills, solid infrastructure service, infrastructure promotion of digital services, digital Society and emerging technologies and indigenous content development," he emphasized.
Smile Introduces 'MySmile' App
Smile Nigeria, West Africa pioneer 4G LTE broadband service provider has introduced a new self-care application called MySmile App, in continuing quest to always delight its customers.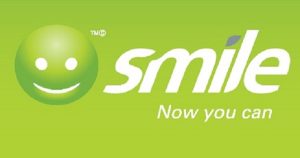 The MySmile App opens up a whole new world of convenience for Smile customers. Not  only   will  customers  be  in  control  of  their  accounts, the  new  MySmile  App  will   ensure  that  they  exercise control where ever they are from the palm of their hands.
This  latest  in  the  string of  innovations  from  the  stable  of  Smile  Nigeria,  appropriately  named  the MySmile  App enables customers to enjoy  a  wide  range  of  services  that  include  the  ability  to  check  balances, recharge  data  plans, recharge  voice  plans, recharge  airtime, redeem  airtime  vouchers, share  data and airtime, and contact Smile Customer Care with one click.
Additionally, the MySmile App facilitates access to Smile's products and services from the mobile phones of customers. What  is  more  endearing  is  that  the MySmile  App  can  be  downloaded   from  Google Play  and  App  store.
After downloading the App on their mobile, customers are able to login into the App using their existing MySmile Portal login credentials.
Abdul Hafeez, chief marketing officer of  Smile Nigeria, opined that the MySmile App is a further testament to the company's unflinching resolve to always offer   its  customers unparalleled products  and services. He re-stated Smile's transformative objective of using technology to improve lives and enhance overall national growth  and  development.
NCC Moves to Replace Foreign Technologies, End Capital Flight
Nigerian Communications Commission (NCC) has taken another step to save the country billions of dollars spent on foreign technologies with a proposal to tertiary institutions to develop indigenous technologies that would end capital flight.
The regulator of the telecommunications industry in Nigeria is supporting amongst other things, telecommunications-based innovations and research from tertiary institutions in the country that are practical, locally realisable and have clear potential of developing the telecommunications industry.
The Commission in a 'Request for Proposal (RFP) Telecommunications- Based Research Innovation from Academics in Nigeria Tertiary Institutions – 2020' published on its website invites proposals from academics in tertiary institutions that have feasible research ideas, capable of replacing or enhancing foreign technologies in the telecommunications in Nigeria.
Prof Umar Danbatta, executive vice chairman/CEO, envisages that the initiative will help build capacity in the tertiary institutions and promote Nigeria's contribution to the pool of technologies in use in the communications industry.
According to the Commission, areas of research include: Innovative clean energy Technology; 5G deployment in Nigeria; IoT Low Power Wide Area Network (WAN) Technology; Advanced method of Quality of Service (QoS)/Quality of Experience Management and test mechanism; and Monitoring and localisation of drones.
The NCC said interested researchers are required to submit their proposals which must: Come from teaching Academics in Nigeria's tertiary institutions; and
Have a one-page executive summary of the research proposal to include relevance of the research to the telecommunications industry, deliverables, novelty of concept, methodology, team experience, project timeline and detailed cost schedule.
The criteria for the evaluation of the research submissions include the following:
The area must fall within the specified areas of research; Adherence of proposal to stated requirements above; Novelty of research proposal (comprehensive literature review to bring out clearly the novelty of the research).
Others are: Clear statement and explanation of the problem; Proposed solution to the problem; and Proposed approach and methodology. Each project including prototype development must be concluded within 2 years.
The NCC stated that the project cost should not exceed a maximum of N12 million naira only, adding that it reserves the right to review this maximum amount. It however, warned that any academic with a yet to be completed research project with the Commission should not apply.
Also, total cost (including all costs) of the project must be clearly stated and broken down in details, for which there can be no variation. Proof of concept (feasibility of idea with diagram, algorithm, etc; Clear relevance to the telecommunications industry; and Evidence of local realization up to prototype.
The NCC further stated that: Cost reasonableness (cost of actualizing the idea including hardware and software requirements but excluding purchase of vehicles, Furniture or Internet data, foreign trips and allowances); Schedule of project organization; Coherent presentation/packaging of concept must be stated.
In addition it stated that Integration of research with education (capacity building of students via the implementation of the project in the institution); Allowance for researchers should not exceed 20 per cent of cost of actually doing the research while Evidence of competence of team in executing the project (include past work and CVs of team members) should be included.
The NCC noted that submission of the proposal will undergo preliminary assessment. "The proposals that are adjudged promising and capable of developing the Telecommunications industry will be further evaluated by another level of assessors.
"Sponsors/authors of research submissions may be invited for defence of their proposals before a decision is taken on whether the Commission will fund their project(s) or not. Those with existing research grand are not qualified to apply for this.
"Interested researchers are invited to submit both soft and hard copies and CDs of their research proposals on or before 8 September 2020 to the address below. Please note that any proposal submitted after the deadline will be rejected automatically."
MTN Foundation Opens Portal for Nominations for 'What Can We Do Together'
MTN Foundation has called for nominations for What Can We Do Together phase four, a social intervention programme that enables communities with various amenities.
The Foundation is encouraging every Nigerian to elect a community, which they believe should benefit from one of a number of development projects.
This year, nominations are sought for solar-powered boreholes and ICT laboratories as well as specific interventions against the unprecedented challenges arising from the COVID-19 pandemic.
The Foundation will execute specific interventions for COVID-19 in partnership with the Nigeria Centre for Disease Control (NCDC).
Commenting on this initiative, Odunayo Sanya, acting executive secretary, MTN Foundation,  said, "The strength of What Can We Do Together comes from us working together toward the common good.
"The need to keep doing this has been heightened by the advent of COVID-19. We call on Nigerians to nominate communities that are in dire need of these projects."
Previous editions of the WCWDT have enabled social interventions for 510 communities across 454 local governments. Interested individuals can visit www.mtnonline.com/whatcanwedotogether or send MTN to 321 before the closing date of 31 July 2020.