NITDA to Train 1m Application Developers in 18 Months
The deployment of digital technologies is a necessary fundamental tool in the implementation of the United Nations 17 sustainable development goals to make the world a better and safer place and the National Information Technology Development Agency (NITDA), in its usual proactive modus operandi is set to train one million developers in various areas of application development in the next eighteen months.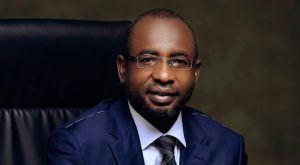 This, according to the Director General of the Agency, Kashifu Inuwa, would be done in collaboration with various stakeholders in the ecosystem with the ambition of making Nigeria the hub of digital talent in Africa.
The DG who was represented by the Ag. Director of the Agency's Corporate Planning and Strategy department, Dr. Aristotle Onumo as a theme speaker at the Global Digital Economy Summit organised by the Junior Chamber International Nigeria (JCIN) which was held at D'podium Event Centre, Lagos urged everyone to take advantage of the various opportunities provided by the government .
While expressing his delight at the theme of the event, 'Digital Transformation-Defining our success pillars', he asserted that the purpose of the event clearly aligns with the agenda of the present administration of President Muhammadu Buhari GCFR in sustaining the digitization of Nigeria.
"I am indeed delighted with the theme of this summit which aptly captures the main essence of the National Digital Economy Policy and Strategy (NDEPS) and resonates with the goal of our strategic road map and action plan 2021-2024", he mentioned.
Describing digital transformation as a cultural change that requires organizations to continually challenge the status quo, Inuwa averred that adoption and use of digital technologies will provide unprecedented opportunities which the private and public sectors can leverage on to increase their productivity and market access.
While emphatically stating the Nigerian government's commitment to the growth of the country's digital system, the NITDA boss stated that several programs and initiatives have been designed by the Federal Ministry of Communications & Digital Economy and NITDA to increase the level of digitisation and digitalisation in public and private institutions.
He further argued that the ongoing implementation of the NITDA's Strategic Roadmap and Action Plan 2021-2024 which was developed to harness the vast opportunities and growth potentials of the digital tech sector has accelerated Nigeria's digital transformation.
"As an Agency working towards the Digital transformation agenda of this present administration as contained in the National Digital Economy Policy and Strategy (NDEPS), we have initiated the Technology Innovation and Entrepreneurship Support (TIES) Scheme that will encourage more innovation-driven startup ventures to be formed, with an emphasis on indigenous technologies", Inuwa disclosed.
Laying emphasis on the Agency's commitment in ensuring that citizens are empowered with Information Technologies, Inuwa disclosed that the National Centre for Artificial Intelligence and Robotics (NCAIR) was established to develop an army of IT proficient and globally competitive manpower as part of its contribution to the successful implementation of the Digital Transformation Policy.
"NCAIR represents government's determination to create a suitable environment for technology innovation, transformation, incubation, and discovery while harnessing the abundant creative ideas of Nigeria's teeming youth population for national development through the promotion of innovative technologies", he said.
Motivating all youths to be innovative driven in order to benefit maximally from government initiatives, the NITDA DG stated that the Agency has engaged in various collaborations in securing grants to support startups to a tune of three hundred million naira and have also sponsored startups to various international fora which according to him will give young entrepreneurs global visibility.
Giving more insights into the Agency's continued efforts at implementing Digital skills and literacy, a pillar of the SRAP, Inuwa stated that 500,000 people have been trained in various areas of digital skills, 1,650 students trained in IT essential across 30 institutions of higher learning while underserved communities, children, women and people living with disabilities are beneficiaries of digital inclusion programmes of the Agency.
He therefore urged everyone to take advantage of the various opportunities being provided by the government in facilitating the adaptation and adoption of digital technologies to create value for Nigerians.
"Digital transformation is a journey, we have set of our strategic road map and action to proactively develop Nigeria into a sustainable digital economy, we therefore call on all stake holders to join hands with us to cocreate a digital future for our great nation", he concluded.
Nerds Unite 2022 Highlights the Power of Global Interconnection for Businesses in West Africa
The critical role of infrastructure for the global interconnection of West African enterprises to achieve borderless growth' was the main theme of the keynote address at MainOne's Nerds Unite 2022.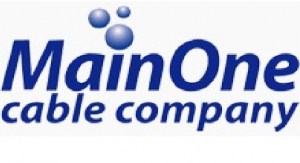 Taking place last week, the event is MainOne's flagship customer event, bringing industry experts together with MainOne customers to discuss trends and opportunities in the Digital economy.
In this year's keynote speech by Judith Gardiner, Vice President Growth and Emerging Markets at Equinix, Judith said that Equinix will be a prime mover in interconnecting Africa with the rest of the world on its global digital infrastructure platform, enabling access to virtual network services through the MainOne data centers and network.
She emphasized the role that Equinix has played in other geographies as an industry leader and that the acquisition of MainOne is a key part of Equinix long-term strategy to become a leading African carrier-neutral digital infrastructure company in Africa.
"Businesses in Lagos, Accra, and Abidjan now have equal access to the power of Platform Equinix's entire data center network, connecting into the same network as some of the biggest multinational companies in the world." Said Judith Gardiner, Vice President Growth and Emerging Markets at Equinix.
"By supporting the growth and maturity of digital infrastructure in Nigeria and West Africa, we believe that the Equinix acquisition of MainOne will be transformational across several sectors of the economy including financial services, content and digital media and many of the enterprise sectors." She added.
Globally, the Equinix Platform is comprised of over 240 data centers, providing digital infrastructure, colocation and interconnection services to over 10,000+ companies including more than half of the Fortune 500 and more than one-third of the Forbes Global 2000.
The two-hour virtual event featured two-panel sessions. The first panel included top executives from Meta, Tizeti, Lagos Free Zone, Eko Electricity Distribution Company discussing the theme "Unlocking Growth through an Interconnected Global Digital Infrastructure" – expanding on the opportunities that global digital infrastructure offers to Pan-African focused organizations.
The second panel focused on "Maximizing Business Efficiency and Minimizing Talent Drain and Rising CAPEX through IT Outsourcing" and included a discussion with executives from leading businesses such as HPE by Selectium, Access Bank, NIBSS, and Deloitte shed light.
Funke Opeke, CEO of MainOne, an Equinix company, maintained that with the pandemic induced recession and high rates of inflation, technology will be responsible for propelling the growth of many African economies.
MainOne will continue to drive this tech-fueled growth through the expanded capabilities now available to West African enterprises.
In her words, she highlighted the Equinix entry into Africa through MainOne, with the objective of integrating MainOne facilities into the global Equinix Fabric platform.  Businesses can now enjoy borderless growth right here in our region through the power of global interconnection that Equinix brings.
NBS says Active Internet Subscriptions Rose by 2.7% to 145.8m in Q1'22
The number of active internet subscriptions in Nigeria rose quarter-on-quarter (QoQ) by 2.7 per cent to 145.8 million in the first quarter of 2022 (Q1'22), from 141.9 million in the fourth quarter of 2021 (Q4'21).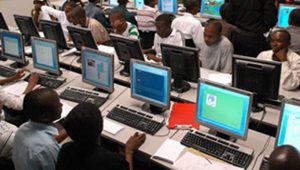 The National Bureau of Statistics (NBS)  disclosed this, yesterday, in its 'Telecoms Data: Active Voice and Internet, Porting and Tariff Information' for Q1'22 stating that the number of active voice subscribers also rose QoQ by 2.09 per cent to 199.5 million in Q1'22  from 195.4 million in Q4'21.
The report showed that Lagos had the highest number of active voice subscribers and active internet subscriptions in Q1'22 with 24.2 million and 17.8 million respectively.
Specifically, NBS stated: "In Q1'22, a total of 199.5 million active voice subscribers were recorded compared to 192.4 million in Q1'21.  This represents a 3.71 per cent rise in voice subscriptions Year-on-Year (YoY).
"On a QoQ basis, growth stood at 2.09 per cent. Similarly, a total of 145.8 million active internet subscribers were recorded in Q1'22 compared to 144.9 million in Q1'21.
"This represents a 0.62 per cent increase in active internet subscriptions YoY.
"On state analysis, Lagos had the highest number of active voice subscribers in Q1 2022 with 24.2 million, followed by Kano with 11.6 million and Ogun with 11.5 million, while Bayelsa had the least with 1.45 million, followed by Ekiti with 1.78 million.
"Again, Lagos State stood top for active internet subscriptions recorded at 17.8 million, followed by Ogun with 8.53 million and Kano with 8.36 million.
Digital Skills: Pantami Commends NITDA, CISCO for Supporting Academic Institutions
Prof. Isa Ali Ibrahim (Pantam), minister of Communications and Digital Economy, has applauded National Information Technology Development Agency (NITDA) and CISCO Network Academy for their efforts in supporting the Federal Government of Nigeria in achieving a digital economy through the nation's Academic Institutions, especially universities, polytechnics and colleges of education in training students on digital skills, reiterating that equipping citizens with requisite skills rather than depending on certifications that cannot be validated, will produce employers of labour and end unemployability in the country.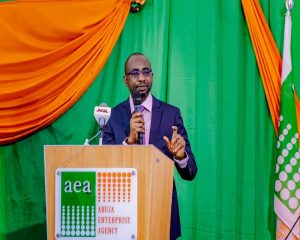 Prof Pantami made the commendation while delivering a Keynote Address at the CISCO SAFARI International Conference 2022 organised by NITDA in collaboration with CISCO held at the Digital Economy Complex, Mbora, Abuja.
The conference themed "Digital Skills in the 4th Industrial Revolution, the Impact on National Development" is an annual event where experts converge to discuss the progress and achievements of CISCO Academy in mentorship, career development programmes in the country and to strengthen the partnership it has enjoyed with the National Information Technology Development Agency (NITDA) over the years.
Describing the theme of the conference as apt and a reflection of the present administration's foresight in aligning with global trends, Pantami stated that digital skills and the 4th Industrial Revolution have been highlighted in the National Digital Economy Policy and Strategy as key pillars in diversifying the country's economy.
"If you look at our National Digital Economy Policy and Strategy for a digital Nigeria 2020- 2030 which was unveiled by His Excellency, President Muhammadu Buhari GCFR, on the 28th of November 2019, you will discover that these two components of the theme have been effectively mentioned and captured in the policy under pillars number 2 and 7. Pillar number 2 is digital skills and literacy while pillar number 7 is digital society and emerging technologies", he noted.
Arguing that the world is already in the 4th Industrial Revolution, Pantami averred those emerging technologies such as the Internet of Things, Artificial Intelligence, Robotics, Blockchain Technology among many others have replaced the existing emergence of computers, worldwide webs and the internet which was experienced in the 3rd Industrial Revolution.
"There is a clear line of demarcation between general Information Communication Technology and Emerging Technologies. The world is being converted to a virtual world today to the extent that we are so much addicted to the virtual world and we know the virtual world more than how we know and interact with the physical world. We are already in the 4th Industrial Revolution", he opined.
While highlighting the impact of the 4th Industrial Revolution on the national economy through the emergence and dominance of a knowledge-based economy over a resource-based economy, Pantami disclosed that Nigeria experienced ICT and other digital services contributed 17.9% to the Nation's economy as regard 8% contributed by Oil in the second quarter of the year 2021.
Stating that the 4th Industrial Revolution is about knowledge and not natural resources, the Minister further reiterated that organizations like Microsoft, Apple, SpaceX and Amazon have taken prevalence over organizations like Shell, Mobil and Chevron.
Commending the country's educational sector on various policies developed to upscale digital skills in their institutions, Pantami noted that the major focus should be on equipping undergraduates with Soft Skills such as analytical thinking, critical thinking, project management and hlHard Skills such as artificial intelligence, robotics, internet of things should be introduced to boost employability in the country.
Giving assurances of the government's support, Prof. Pantami stated that "Of recent, we have had an agreement with Huawei and CISCO to establish a minimum of 300 academies in Nigeria and to train a minimum of 30,000 citizens on advanced training. In addition to this, we have another agreement with Microsoft in which 5 million citizens are going to be trained on ICT, particularly in the area of Artificial Intelligence".
While giving his special address earlier, the Honorable Minister of Education, Mallam Adamu Adamu commended Prof. Pantami on the unprecedented achievements he recorded in sustaining a digital Nigeria.
Adamu who was ably represented by the Ministry's Director for ICT, Mr. Gbenga Oderemi, expressed the Ministry's commitment to equipping their institutions with the requisite skills to produce middle and high-level manpower needed to play an active role in the country's drive for development.
"There is need for us to improve the existing teaching methodology in our schools and our commitment is to provide digital skills for our students as demonstrated in our policies, strategies and initiatives", he said.
On his part, the Chief Host of the event, Director General of NITDA, Kashifu Inuwa, stated that the conference reflects the strong ambition and commitment of the Nation's leadership to transform Nigeria into a knowledge and skills-based economy.
He expressed the government's target of attaining 95% digital literacy in the country by 2030, noting that "even though it is ambitious, it is attainable and with this partnership, we will certainly achieve this 95% digital literacy before 2030".
Other dignitaries present at the event were the Executive Vice Chairman of the Nigerian Communications Commission, Prof. Umar Danbatta who was ably represented, the Director General of the National Identity Management Commission, Engr. Aliyu Abubakar Aziz, the National Commissioner of the Nigeria Data Protection Bureau, Dr. Vincent Olatunji, the Postmaster General of the Nigerian Postal Services, Dr. Ismail Adewusi who was ably represented, the Managing Director, Nigerian Communications and Satellite, Dr. Abimbola Alale who was represented among many others.