NITMA 2021: NCS Reaffirms Commitment to Reward Excellence, Sets to Launch N50m Innovative Development Fund
In line with its advocacy efforts to achieve sustainable development, and promote digital economy in Nigeria through Information Technology, the Nigeria Computer Society (NCS), an umbrella association of IT professionals has reemphasised its commitement to recognizes, celebrates, and rewards outstanding excellence and exceptional contributions in the Information Technology field at this years Annual Nigerian Information Technology Merit Award (NITMA), scheduled to hold on Thursday, November 18, 2021.
Professor Adesina Sodiya, President of NCS, disclosed this on Monday during a press conference at the national headquarters of the advocacy group, in Ikeja, Lagos.
Professor Sodiya also revealed that the society will be unveiling a N50million Innovative Development Fund, designed to encourage those in IT environment who are using their knowledge, creativity and resourcefulness to develop local tech solutions.
Speaking on the focus of the award, Sodiya disclosed that the focus of NCS as a society is progress for the sector and for the nation.
"Our focus as a society is progress for the sector and for the nation. As the acknowledged professional authority facilitating the development of an inclusive, globally competitive, prosperous, and knowledge-based digital economy in Nigeria, NCS is committed to recognizing and rewarding outstanding hard work and excellence in accelerating IT development."
Sodiya further revealed the key sectors to benefit from the award saying "In choosing the awards, the key areas and issues affecting growth in the sector and society are addressed. For all awards, key criteria include IT specialisations, NCS standards and global best practices."
He said that the highlight of activities at the award include Digital Governor of the year award IT Personality of the Year Award; IT Gold Merit of the Year Award; IT Company of the Year Award; Youth Innovator of the Year Award and Professional & Honorary Fellowship Conferment.
Under the IT Gold Merit Award, NCS has the following for honour, they include Mr. Kashifu A. Inuwa, DG/CEO National Information Technology Development Agency (NITDA) and Dr. Bashir Jimoh, DG/CEO, Nigerian Maritime Administration and Safety Agency (NIMASA) for their innovative ideas towards moving IT to the next level.
He also disclosed that there will also be Professional Fellowship, saying "The Professional fellowships will be conferred on members of NCS who are recognized as authorities in their field of computing and have distinguished themselves through significant contribution to the growth of Information Technology through their professional expertise and activities. This year we are having the highest number of conferees in the annals of NCS, fifty-one (51). Amongst the conferees is the Deputy Governor of Lagos State, Dr. Kadri Obafemi Hamsat.
"We must encourage those in our environment who are using their knowledge, creativity and resourcefulness to develop local tech solutions that are so essential to the drive for socio economic, growth, recovery and development.
"NCS calls on you to celebrate them because this is about progress and the future of our nation.
"The NITMA event is a strong and purposeful indication of our commitment to celebrating talent and highlighting the innovation, excellence, vision, and dedication of individuals and organizations within the IT industry and community".
Sophos, TechEconomy.ng to Host Webinar on 'Securing Remote Working' in Nigeria
Sophos, a UK company primarily focused on providing security software in conjunction with TechEconomy.ng has announced December 7, 2021 (11.00 AM WAT) as the date for the webinar on 'Securing Remote Working'.
Coronavirus has brought remote working to the top of everyone's mind, with many organizations already enabling or exploring it.
According to the Velocity Smart Technology Market Research Report 2021, 70% of remote workers said they had experienced IT problems during the pandemic, and 54% had to wait up to three hours for the issue to be resolved.
Meanwhile, CISO's Benchmark Report 2020, says organizations are struggling to manage remote workers' use of phones and other mobile devices.
According to the organizers, the webinar will focus on the following: Providing secure connectivity for people working at home, on-site, and in the office, including VPN and ZTNA technologies; Securing the devices that make those connections against ransomware and other advanced threats; Protecting the data and workloads your users need to access, whether stored on-premises, in the cloud or both.
Speaking ahead of the webinar, Peter Oluka, editor at TechEconomy.ng said with remote working now the new normal, it is important to start simplifying cybersecurity management for dispersed IT teams at the same time.
He said discovering the tips to help users, and organizations, stay secure while protecting everyone's physical health had become imperative.
"Remote working is not just people who are in multiple locations – the resources they use are as well."
He explained that in offices there are security measures and protections in place such as firewalls and blacklisted IP addresses which help in reducing the risk but the case is different when working remotely.
"When you are working from home, chances are that you are connecting from unsafe wifi or connected to an untrusted network and that increases the risks of cyberattacks."
Participation
The organizers: Sophos and TechEconomy.ng, said that participation is FREE however you are required to pre-register through this Link HERE (https://register.gotowebinar.com/register/2411802264243755534)
Zamfara to Restore Telecoms Services Today
Zamfara State Government has announced the suspension of the ban on telecommunications services in the state from Monday, November 29, 2021.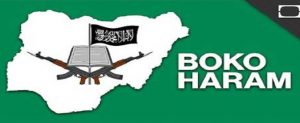 The announcement was made by Mr Bello Matawalle, the state's governor,  at an event in Gusau, the state capital, at the weekend,  where he stated that the resumption of telecoms services would begin tomorrow.
The federal government and the Zamfara State government had in September shut down network services "to enable relevant security agencies to carry out required activities towards addressing the security challenges in the state."
Now, Mr Matawalle explained that the decision to suspend the measure was informed by the encouraging report of peace attained in the nooks and crannies of the state.
"I want to announce today (Saturday) that we have taken a decision to lift the ban on telecommunications in the state," the governor was quoted as saying in a statement by Mr Zailani Bappa, his Special Adviser on Public Enlightenment, Media, and Communications.
"God's Willing, as from next Monday we shall have that effected," he said.
This follows its neighbouring Northwestern state, Kaduna, announcing the restoration of telecommunications services more than a month after it was shut down on the orders of the state security council.
Governor Matawalle, speaking at the convention of the state chapter of the All Progress Congress (APC) held at the trade fair complex in Gusau, believes bandits have taken the desired toll meant by the measure.
He thanked the people of the state for their patience and perseverance throughout the trying period and assured them that his administration would continue to take any measure necessary to preserve peace and protect their lives and property.
Artificial Intelligence Will Speed Up Judicial Proceedings – Pantami
Prof. Isa Ali Ibrahim (Pantami), Minister for Communications and Digital Economy, has said that embracing Artificial Intelligence (AI) and other innovative technologies will facilitate a timely dispensation of Justice by Nigerian Courts.
Prof. Pantami made this statement at a seminar on 'Banking and Related matters for Judges' held at the National Judicial Institute Abuja.
The seminar with the theme: "Strengthening the Quality of Judicial Systems and Banking Operations Through Innovations", aims at equipping judicial officers and other stakeholders, featured technical presentations on 'Cyber Security and the Courts, Safeguarding the Banking and Judicial Processes, as well as Contemporary Legal issues in Electronic Commerce in Nigeria'.
Speakers' presentations were focused on how Judges can effectively handle cyber security and scam cases especially with regards to E-commerce. It was believed that skills building in this sphere will help reduce the sprout of scammers and cyber criminals.
Professor Pantami, who was represented by Mallam Kashifu Inuwa, director general, National Information Technology Development Agency (NITDA), noted that the choice of the theme and timing of the seminar is apt, considering the recent increase in cyber and financial crimes in the country, hence the need for increased knowledge and skills acquisition for Judges especially on Artificial Intelligence (AI) and other related innovations.
He said AI is currently doing what human beings can do, adding that "Before, human can think and make decisions but today we have systems that can make decisions like the way we do by using available data.
Prof. Pantami said "We live in a world that is increasingly integrated with technology, and it is very difficult to separate our online life and offline life, and everything we do is being captured, processed and stored by this big tech companies. So we need utilize our time to develop new ideas that will improve our court proceedings."
He said people go to social media to buy things, and big tech companies use Artificial Intelligence to advertise products which users have interest in, that clearly showed another method of changing the way people live and interact.
He added that, "Artificial Intelligence has powers, and these powers can be used against or for social Justice, criminal justice and many more. So we need to design a system with legal minds that can solve courts challenges."
"By 2025, China will commence the use of artificial intelligence and other technologies in its judicial system", he said. The participants' attention was drawn to the way ICT is taking over everything and the need to leverage on the vast opportunities it provides in commerce, financial services and our legal system". He said.
Speaking on NITDA's statutory mandate, Prof. Pantami said NITDA Act of 2007 is to develop the regulations of electronic governance and monitor the use of electronic data interchange and other forms of electronic communication transactions as an alternative to paper-based methods in government, commerce, education, and other field, where the use of electronic communication may improve the exchange of data and information.