NPA Partners Nigerian Navy On Maritime Security
Mallam Habib Abdullahi, managing director, Nigerian Ports Authority, has given an assurance that the Authority will continue to collaborate with the Nigerian Navy on matters of safety and security in Nigerian Maritime Sector.
He gave the assurance in Lagos while receiving Rear Admiral S. Alade, flag officer Commanding Western Naval Command of the Nigerian Navy, who paid him a courtesy visit in his office.
Represented by Mallam Mohammed Bulangu, general manager, Marine and Operations, the Managing Director recalled that Nigerian Ports Authority and the Navy have a long history of mutual and beneficial relationship which has enhanced positive development in the Maritime sector.
He said that as an Organisation that is committed to safety and security in the Maritime Sector, it will always support all Agencies operating in the Ports in order to ensure effective and efficient Port operations.
Earlier, the Flag Officer Commanding who assumed office about four weeks said he decided to pay a courtesy visit to Nigerian Ports Authority as part of his familiarisation programme with other agencies in the sector and that he has come to NPA because the Authority is a major stakeholder.
Rear Admiral Alade thanked the Authority for its support to the Navy over the years especially the provision of patrol boats and pledge the commands readiness to cooperate with NPA in the Maritime industry.
The FOC further noted that the Navy and Nigerian Ports Authority shared the same bond and same umbilical cord and urged the Management of NPA to continue to strengthen the bond.
Other members of the delegation include, Commodore COR Ezekobe, Navy Captain A. El-Yakubu, Captain A. Alade, Commander R. T. Oladejo, Lt. Commander WAY Olabisi and Lt E.F Etukudoh while NPA team comprised the General Manager, Security Col JamilTahir (RTD), Mr Joshua Asanga General Manager, Procurement and Asst. General Manager, Public Affairs Mr Musa Iliya.
WAYC Recognises Sonnie Ayere as ECOWAS ICON of Societal Development
The West Africa Youth Council has recognized Nigeria's Sonnie Ayere as winner of the ECOWAS Icon of Societal Development for his outstanding humanitarian work and exemplary career as a distinguished financial economist.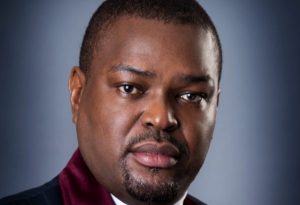 This award was presented under the African Man of the Year with Nelson Mandela Leadership Award for Excellence & Integrity category.
Mr. Ayere was honoured for playing a crucial pioneering role in transforming Nigeria's bond markets, investment banking landscape and building a financial firm that facilitates multibillion naira transactions and deals.
In addition, the award committee acknowledged his part in contributing to societal development with achievements in youth empowerment, through chairing Unique Group of Schools.
Sonnie Ayere is the Group Managing Director at DLM Capital Group, one of Nigeria's top financial powerhouse with diverse business interests in Corporate, Consumer and Investment Banking, Asset Management, Securities, Trustee and Nominees.
According to the West African Youth Council awards committee, the recognition given to Mr. Ayere, "is in lieu of his great work as a successful investment banker par excellence and a distinguished financial economist of note with achievements in youth empowerment and development and his leadership dexterity. We recognize his commendable works and humanity as a philanthropist par excellence".
Commenting on the award, Sonnie Ayere remarked that the recognition is an honour and source of encouragement to young Africans committed to youth empowerment. "I am particularly excited that our commitment and contributions at DLM Capital Group to social impact over the years is being recognized and awarded.
"For our company, real impact and development mean that we have a dedication to match the same focus and intensity for our business with our CSR strategies. We believe that if all corporate entities ignite their energies to some form of societal development, Africa will get ahead in a few years."
The West African Youth Council was established as a youth arm of ECOWAS commission in 2014 to serve as the commanding height of all youth movements in West Africa. The Nelson Mandela Leadership Award for Excellence & Integrity celebrates excellence in leadership and character among West African figureheads.
How to Address Data Privacy Concerns in the Workplace and Maximize Employee Trust
By Andrew Bourne, Region Manager, Africa, Zoho Corporation
As businesses look to overcome the challenges of 2020, they'll have a number of goals in mind. For some, it will be about survival while others will work towards rebuilding and reversing any losses they might have made in 2020. Whatever state a business finds itself in this year, it cannot afford to ignore data privacy as a key priority especially, now that global and local news networks are covering online privacy quite extensively.
In fact, if a business really cares about having a successful 2021, it needs to prioritise data privacy as its number one focus. Doing so won't only help businesses side-step some of the issues and expenses associated with data breaches, it'll also help increase brand confidence among customers, employees and other stakeholders.
Employee privacy should hold the same importance as customer data privacy
Safeguarding employee privacy is becoming critical in a world that's going all-digital, in order to cater to an increasingly mobile and highly distributed workforce. A recommended step for a privacy-first approach is making sure that your employees' personal information is stored in a secure, encrypted server. Aside from that, here are a few basic practices you can follow to ensure secure handling of employees' personal data:
1) Constantly communicate and ensure your employees are always in the know – When onboarding new employees and whenever changes are made to policies, employers should clearly spell out their data collection and monitoring practices. Businesses should require employees to review the policy and also consider posting a detailed 'privacy notice' on internal forums for quick reference.
If your recently instituted COVID-based health and wellness programmes include the additional collection of new datasets like travel history and family health statuses, then the general consent proffered by the employment contract might not suffice. Plan beforehand and try to obtain specific consent from employees through advance notices.
2) Conduct privacy impact assessments for your third-party technologies – As we become more reliant on third-party video conferencing tools and remote collaboration applications like Zoom, Slack, Google Meet and Microsoft Teams, it becomes necessary to reevaluate the vendors' privacy policies and understand how these platforms handle your employees' data. In most cases, the long-winded privacy statements never give us a clear picture of what the tech giants do with the collected data or if they employ safety measures such as end-to-end encryption and host-proof hosting.
3) Deploy employee monitoring tools judiciously – Remote working has sparked an ethical debate about whether employers should use remote monitoring software to supervise workforce productivity levels. Today, we have tools that randomly take screenshots of employees' device screens and even monitor how much time they spend on certain websites.
While workplace analytics is critical to scrutinise collaboration patterns and will inevitably become an integral part of HRM strategies, imposing privacy-invasive tools into your employees' life can result in a severe backlash down the line. This isn't a hypothetical scenario either. In October just last year, H&M was fined US$41-million for violating its workers' privacy.
The all seeing eye
While it is vitally important to know what is going on in your business, using potentially invasive monitoring tools to measure work hours or monitor background activity doesn't instil confidence or trust in employees. It's not a perfect metric to measure productivity and work effectiveness. Instead, consider quantifying workforce performance based on output quality and timely accomplishments and for any form of monitoring, it always is best to provide your employees with an opt-in before execution.
Protecting your most valuable asset
It's become almost a cliche to say that employees are your most valuable asset. Truth is, they really are. By protecting the privacy of your employees, you demonstrate your commitment to them as an employer and cement a culture of company loyalty. This, in turn, will make it simpler to attract and retain top talent, something that's vital to remaining competitive.
Chappal Petroleum Development Company Appoints Ufoma Immanuel as MD
Ufoma Joseph Immanuel has been appointed as the Managing Director of Chappal Petroleum Development Company 'Chappal', effective January 2021.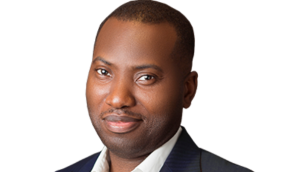 Ufoma is also one of the founding partners of Chappal, an ESG focused energy independent established to extract deep value from distressed brownfield Upstream opportunities in the Niger Delta region of Nigeria.
Chappal Development Company will focus on the challenges faced in the continued development of mature assets, like produced water management, evacuation logistics, gas development, capex optimisation and infrastructure replacement.
Prior to joining Chappal, Ufoma was the CFO of Energy Link Infrastructure ("ELI") and instrumental in the milestone breakthrough for the organization as the first Nigeria company to have a Terminal Establishment Order and Oil Pipeline License issued to a single entity.
At ELI, after pioneering the concept of the Alternative Crude Oil Evacuation System ("ACOES") for the Oil Mining Lease Number 18 (OML 18) Joint Venture (Nigerian National Petroleum Company and Eroton Exploration and Production Company), he led the financing of the project and oversaw the development.
The ACOES system is a 50-kilometer subsea pipeline to a dedicated 2 million barrel per day Crude Oil Floating, Storage, Offshore (FSO) Facility offshore Nigeria.
Ufoma was the former Head of Corporate Finance and Strategy at Eroton Exploration and Production. He led the transition team at Eroton, following its acquisition of OML 18 from SPDC and oversaw hydrocarbon accounting, offtake and crude handling arrangements operations alongside the development and management of the opex and capex budgets for the asset.
Ufoma was also responsible for managing the Reserve Based Lending Syndicate that executed successful hedging programs that saw Eroton avoid the oil price crash 2014-2017.
Commenting on the appointment, Mr. Austin Avuru, the Chairman of Chappal, stated "Ufoma is a renowned industry professional with years of experience in financial planning. Over the past few years, he led notable projects for some organisations within the Nigerian oil and gas sector. With his extensive financial and managerial experience notably in the development and management of strategic opportunities, we are confident that Chappal will be rightly positioned to meet the expectations of its stakeholders.