Number Portability without Interconnect Houses'll be Chaotic -Nnamani
Ikechukwu Nnamani, president/CEO of Medallion Communications Limited has made outstanding contributions to the development of the telecommunications industry in Nigeria. He played pivotal roles in deploying the telephony networks of Rainbownet Limited in the cities of Enugu, Aba, Owerri, Abakiliki, Onitsha, and Nsukka, as well as deployed networks for Megatech Engineering in Kano and Startech Networks in Abuja and has handled projects for Boeing Aerospace in St Louis, Missouri, as well as United States Navy Strategic Ballistic Missiles Defense Programme for which he was awarded a United States Navy plaque for outstanding work. In this interview with hilary okeke, Nnamani spoke on a range of issues around interconnect.
Use of Interconnect Houses by Telecom Operators
Yes, telecom operators are beginning to realize and really appreciate the value and importance of interconnect houses in the industry. At least in Lagos currently, Medallion is connected with pretty much all the operators available – GSM, CDMA and fixed lines – and we are getting patronage from each of them both in receiving and sending traffic from them to other operators.
Interconnect Houses and Billing Issues
From the beginning, the main reason why interconnect houses were created was to address these issues of interconnect indebtedness, reconciliation and settlement. It is an integral part of our service offering. In Medallion for instance, there are no disputes amongst operators connected on our network. The reason is simple – as an interconnect point, you generate an independent call records which would always be used for dispute resolution and arbitration. Also, you are able to differentiate and mediate on each type of traffic that comes through your network. So, because you have the right interconnect billing infrastructure, it is easier for you to handle billing and settlement; and these are infrastructures that some of the operators may not have. That is why you find one operator claiming that his infrastructure is better and more advanced than another's, so whatever is coming from it should be accepted. We are able to bridge that gap. At least I can speak for Medallion as interconnect clearing house – today we have no disputes on our network.
Traffic Exchange Dynamics and Interconnect House
Operator A sends calls to operator B through the interconnect point, three call records are generated for each of the call. Operator A generates a call record, which he might start counting when the trunk is seized; operator B generates his own call records which he might start counting when the call is answered. So, you notice there is going to be a difference in timing from the point of origin and point of termination; a difference in the call records between the trunk time – when the trunk is seized – and the talk time – when you actually have conversations, which should be used for accurate billing of calls. What the clearing house does is reconcile both. On Medallion's switch for instance, we generate both the trunk time and the talk time, and what is used for billing is talk time, not trunk time. We are able to differentiate both and show them to operators in case one of them says his own time is different – whereby he is probably assuming the trunk time for his billing. What you notice most is that as long as you do not have that independent record to fall back on, which is able to record the differences between the talk and trunk time; you are going to have disputes. So, that is one of the ways we have been able to resolve disputes considering that call records bear time of call, duration of call, the numbering plans for both originating and terminating operators. That would enable you to know that "this is an MTN call going to Zoom or Starcomms." You should also be able to differentiate when someone is just flashing from when he is actually trying to make a call. Those short duration calls should not be counted, and we are able to separate all that through billing and reconciliation. That is how we are able to prevent disputes.
Clearing Houses' Records Final?
Not necessarily. We would not want to put it in a militant way; we would rather say that a fact is a fact. As long as you have accurate information that you can prove is accurate, then parties are obliged to honour it. Again as I said, the beauty of calls going through an interconnect point is that you have three records – originating records, terminating records and the records from the clearing house. It is hardly possible for one to see these three records different from each other, and with Medallion's kind of interconnect platform, it becomes a lot easier to demonstrate to all the parties that the records are accurate. That has been the experience on our network. I would not say that our position or record is final, only that historically, there has been no dispute around the records that we have generated and presented to operators.
Interconnect Houses and Number Portability
We have made a presentation to the regulators that without having efficient interconnect services; number portability is not going to work. It is simple – you need independent transparent entities to handle number portability, and in Nigeria today, it is interconnect operators that have that ability and capability because we already have the links to operators, and are independent, transparent and not in competition with any entity. We have no reason not to honour a request by a subscriber to move from one network to another. I say this not from the Medallion viewpoint but from the interconnect operator class of licence point of view – the industry would be much better, the implementation of number portability would be more efficient if it is handled through the interconnect operators who already have the infrastructure on ground and the ability to offer the service efficiently. Literally, it is no different from what we are already doing; it is pretty much going to be seen as an additional class of service within the existing class of service that we offer. So, interconnect operators are fully prepared to offer number portability and we truly hope to be able to make it a seamless transition for the industry if our service is fully embraced.
Number Portability without Interconnect Houses
It is going to be chaotic! Again, if you have pair-to-pair (when operator A directly connects to operator B), and a subscriber on operator A's network sends him a request to be migrated to operator B's network, chances are that that request would not be honoured because the operator would not want to lose his customers, and so will do all he can to stop that subscriber. Number portability is just not going to work unless you have independent bodies handling it; the request to be ported must be handled by an independent body that is not the operator whom the subscriber wants to move from. That is the best way it is going to work, otherwise you would see anti-competition taking over; it is just going to be inefficient, requests would be delayed and denied. Ultimately, the subscriber is going to be the one to suffer and he may not have the records. It would be the subscriber's word against the operator's. In other parts of the world, it is never the same operator that owns the subscriber, which handles the movement of the subscriber to another network – it is always handled by independent bodies.
Legal Issues around Interconnection
Interconnect is a regulatory requirement, it is mandatory that all operators interconnect among themselves. The major reason for this is anti-competition because the regulator wants to ensure that no one dominant operator in the industry holds others to ransom. So, there is simply a regulatory requirement that all operators must interconnect with one another; and for interconnect operators, that regulatory requirement is equally paramount. Once an interconnect operator demands for interconnect, the regulation requires that that request be honoured by the operator to whom the request is made. Going beyond the regulatory requirement and looking at it from the commercial angle; using the service of an interconnect operator has a lot benefits for a telecom operator. Even if there were no regulatory requirement, any smart operator would embrace it because it helps them to reduce the cost of their operation considering the number of interconnect links that need to be put in place; resolve issues around billing disputes and reconciliation, and issues of capacity for interconnect. Any operator that fails to embrace interconnect services fully lacks knowledge about how telecoms can function efficiently. Everyone is talking about infrastructure sharing – what an interconnect operator offers you is simply a means to share your interconnect infrastructure with others in a cost effective way. At the end of the day, your savings in cost could run into hundreds of millions of Naira.
Interconnect Houses and Emerging Mobile Currency Trend
Medallion is at the forefront of the promotion of mobile banking. We currently have a number of the mobile groups trying to work with us. For mobile banking to function properly, there must be a seamless interface between the banks and the operators and that kind of interface cannot be handled on a pair-to-pair basis. The interconnect operator makes it faster for mobile banking to be implemented across the various networks. We have been at the forefront of this and we try to promote it believing that it is one of the ways to bridge the divide between the banks and the telcos. We know that there are now more telecom subscribers than account holders in the banks. So, there is a huge market and opportunity here. It is also a global trend, and Nigeria cannot be left behind. There is a huge sector of the population that is still unbanked and this sector cannot afford banking services the way they are offered today. Mobile banking focuses on driving down the cost of providing services to be able to reach the unbanked. What a company like Medallion has done is to be very active in that space and put the necessary infrastructure in place to make it happen in a cost effective way for the banks, the operators and most importantly, the subscribers. We at Medallion just play the role of a platform provider to enable mobile banking. Without an interconnect house, it means that each of the banks and operators would set up a separate link to one another, and if you do the permutation, that would be a lot of links! You should also know that banks are not operators and vice versa, so somebody has to handle that interface between both of them to ensure that they 'speak the same language.' Interconnect operators are needed to provide accurate reconciliation, settlement and billing. Call records have to be generated and both parties have to be convinced that the dynamics of the transactions were handled accurately.
NCC, Digital Encode Support NITRA Innovative Tech Forum On Post-COVID-19 Strategies
The Nigerian Communications Commission (NCC), Nigeria's telecommunications regulator and Digital Encode, Cybersecurity and Compliance advisory company, have indicated interest to partner with the Nigeria Information Technology Reporters Association (NITRA), the national umbrella body of ICT reporters, as it organizes a forum that will x-ray the industry's future plans for ICT growth post pandemic era.
The event, slated to hold on October 15, 2020, will seek to discuss the needs for a fortified ICT sector after the COVID-19 era, and the level of preparedness of ICT stakeholders to embrace the challenge of being pivotal to the stability and growth of all other sectors.
A statement from NITRA National Secretariat in Lagos indicates that due to the pandemic and need to observe the COVID-19 protocol on social distancing, the event will be held via a Webinar.
This year's theme, "Multi-stakeholder Approach To National Recovery Post-Pandemic", is in line with the annual event's generic theme, 'NITRA Innovative Tech Forum', a contribution by NITRA to the development of Information and Communication Technologies (ICTs) innovations and policies in Nigeria.
Prof. Umar Danbatta, executive vice chairman, NCC is expected to deliver the keynote speech at the event and will throw more light on Federal Government's plans, programmes and policies on post-pandemic strategies using ICT.
Dr. Adewale Obadare and Dr. Seyi Akindeinde, founders of Digital Encode, while accepting to support the event expressed their readiness to offer their expertise in Cybersecurity for organisations to prepare against cyber- attacks with the new normal.
They will also highlight areas that are high risks that need fortification in terms of cybersecurity.
Speaking on the event, Mr. Chike Onwuegbuchi, national chairman, NITRA, noted that as the COVID-19 pandemic continues to leave its negative trails across the globe, economic reboot for countries will not only depend on how well they readapt to the new normal, but also more on their recovery plans.
According to him: "While the federal government has consistently expressed its willingness to set all policies in place to engender growth, and accelerated implementation of these policies, private sector firms have also shown great hunger for the task ahead in post-COVID-19 era.
However, the question that needs to be answered is whether all stakeholders are ready for the required task ahead."
The event will also offer participating companies opportunities to publicize some of their individual efforts at contributing to reacting a soft landing or lifeline for SMEs and other ancillary companies as the pandemic threatens their survival.
Digital Encode is a multi-award winning and leading consulting and integration firm that specializes in the design, management, and security of business-critical networks, telecommunications environments and other Information Technology (IT) infrastructures.
NCC Threatens Illegal Users of GSM Boosters with Arrest, Prosecution
Nigerian Communication Commission (NCC) has warned telecom consumers to desist from using illegal GSM boosters.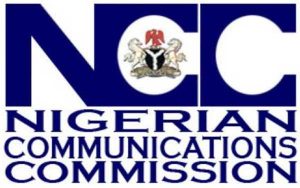 The commission also said that anyone caught using a GSM booster without obtaining approval of a duly licensed network operator will face arrest and prosecution.
GSM boosters are devices that transmit and receive telecommunications signals and can therefore interfere with other radio frequency equipment.
Ikechukwu Adinde, director, public affairs, NCC, said in a notice published on NCC website, that only licensed network operators are allowed to use GSM boosters.
The booster, also known as amplifier or repeater is made up of three main elements – exterior antenna, amplifier, and interior antenna.
They form a wireless system to boost cellular reception
"Members of the public should note that, willful interference with any wireless telegraphy is an offence under Section 16 of the Telegraphy Act, 2004,"it said
The agency said it will not condone any flagrant breach of this law.
It has also enforced measures to prosecute offenders.
Accordingly, monitoring mechanisms have been put in place and anyone caught using a GSM booster without obtaining approval of a duly licensed network operator will face arrest and prosecution.
"Any member of the public with useful information regarding the illegal use of GSM Boosters should contact the Commission on 09-4617000/7351 or send an email to [email protected]," the notice said.
"Individuals desirous of using GSM Boosters should note that they can only do so in conjunction with licensed network operators," it added.
Tizeti Selects Nokia to Provide LTE Fixed Wireless Access Solution for High-Speed internet Services in Nigeria
Tizeti announced that it selected Nokia's Fastmile Long Term Evolution (LTE) technology to enable usprovide superior internet services to over 1 Million subscribers in Port Harcourt, Edo and Ogun in Nigeria.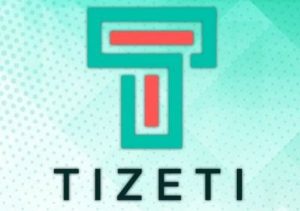 Tizeti will deploy Nokia's AirScale Base Station TDD-LTE and FastmileFixed Wireless Access (FWA) gatewaysto deliver premium internet and Virtual Private Network (VPN) services to Residential, Small and Medium Enterprises (SMEs).
The solution will also enable Tizeti'sto deliver a more robust, high-speedinternet service to subscribers and the flexibility to seamlessly evolve to 5G Fixed Wireless Access when needed.
Nokia's FWA solution enables Tizeti to fast-track broadband access and provide a best-in-class broadband experience to its subscribers.
Nokia'sAirScale Base Stations ensure high-quality connectivity and coverage and enablesTizeti to evolve the network in line with customer demand.
Nokia'sFastmilegateways connect wirelessly to the existing network to createa fastbroadband connection and enhanced Wi-Fi experience in the home.
The Nokia Network Services Platform will help Tizeti to simplify operations and quickly respond to changing market demands.
Kendall Ananyi, Tizeti, said:"We are committed to providing the best-in-class network experience to our subscribers. We are confident that Nokia's proven technology and expertise will help us differentiate our services based on quality. This a crucial project for us as it introduces LTE in our networks and allows us to bring new and innovative services to our subscribers."
Eniola Balogun, Nokia, said:"We are thrilled to work with Tizeti on the initiative to upgrade their network to bring the latest products and services to its subscribers. Nokia Fastmile will help Tizeti to cost-effectively enhance the customer experience.
The project will also enable them to delight their subscribers by providing more reliable data services.
On the other hand, Tizeti will benefit by adding new revenue streams."