Obah, Chase Express Boss Speaks on Infrastructure
A front player in the courier industry has expressed dismay at the sorry state of infrastructure in Nigeria today which poses threat to their operations.
According to him, the major challenges are in the area of power supply and road infrastructure which are critical for the survival of the courier industry. This problem they say, cuts across various industries in Nigeria since every organization today uses computers which run on electric power.
Ogbonnaya Obah, chief executive officer, Chase Express, a major player in the Nigerian courier industry; said 'we spend a lot on fuel daily because there is no electric power and this is something the government is expected to provide. If government provides this adequately, we will pay for the service and it cannot cost more than we are spending on generators and diesel now'.
'Our finance and logistics departments are heavily equipped with ICT. Without power, we are in trouble because there will always be a downtime and this will make our staff unproductive. For me, if the Nigerian government can single out power problem and deal with it; that would be a major achievement. Power is very critical in every industry', he added.
Obah told CommunicationsWeek that Courier business is one that utilizes vehicles to convey things from one place to another. 'Because of the terrible state of the roads, we are making losses because our vehicles are always breaking down and needing repairs. Businesses cannot survive and be profitable under this condition. At the end of the year, we are expected to pay tax whereas; we have not made any meaningful profit', he said.
He lauded Information and Communication Technology for enabling courier companies deliver quality service to maintain customer satisfaction especially in the area of shipment tracking. 'ICT performs wonders', he said. 'Shipment can be tracked by customers and our staff at anytime of the day with ease; all you need is internet connection and you are good to go. If you visit our website, there is a link that enables you do this and gives you every detail you need to know about your shipment. But this cannot be possible without electricity'.
NCC Arrests Man for Hacking into DSTV System
Nigeria Copyright Commission (NCC), has arrested one Mr Aliu Olalekan, for allegedly hacking into DSTV system and watching the channels free without subscription.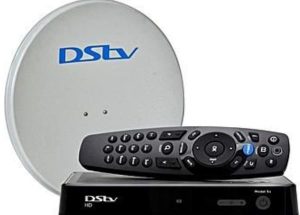 Mr Matthew Ojo, NCC Director in the Lagos Directorate Office said this while speaking with newsmen in Lagos, on Tuesday.
He said that the suspect used to watch DSTV channels free without subscription on his Android phone via an app which he downloaded on google play store.
"This suspect distributed the know-how to his telegram followers and on his blog with the aim of gaining more followers and viewership on his blog and makes more money through google ad-sense.
"The operation was based on surveillance which had earlier been carried out by the Multi-choice team and verified by a copyright inspector, " he said.
He added that the arrest was made in collaboration with a team of copyright inspectors led by the Head of Enforcement Department, Mr Charles Amudipe.
Others included; a team from Multichoice Nigeria led by Mr Umar Ibrahim and policemen from Lagos Command Headquarters, Ikeja.
Ojo said that the joint team conducted an anti-piracy operation at the premises of the culprit in Amukoko, Lagos.
According to him, the suspect was contacted on phone by a member of the operation team on the disguise of patronising him. "The suspect came out to meet the caller and in the process of discussion, he was apprehended.
"The suspect took the team to his resident. The squad paraded his one-room apartment and recovered his laptop and phones used in perpetrating the ungodly act. "He was arrested and brought to the copyright commission office for further investigation, " he said.
Ojo said that, on getting to the commission's office, the statement of the suspect was taken and the inventory of items seized from him taken. He said that investigation on the matter was still ongoing and if found guilty the suspect will be charged to court.
CBN Disburses N3.5tr COVID-19 Intervention Cash
Central Bank of Nigeria (CBN) had disbursed N3.5 trillion to different sectors of the economy to cushion the effects of the Coronavirus pandemic.
It will also contribute N1.8 trillion into the N2.30 trillion Federal Government's one-year Economic Sustainability Plan (ESP) through its Participating Financial Institutions (PFIs).
Godwin Emefiele, CBN Governor stated this on Tuesday after the Monetary Policy Committee (MPC) meeting in Abuja.
Emefiele gave a breakdown of who got what out of the N3.5 trillion COVID-19 intervention as follows: Real Sector (N216.87 billion); COVID-19 Targeted Credit Facility (N73.69 billion); Agri-Business/Small and Medium Enterprise Investment Scheme (N54.66 billion); Pharmaceutical and Health Care Support (N44.47 billion); and Creative Industry Financing (N2.93 billion).
Under the Real Sector Funds, Emefiele said: "a total of 87 projects that include 53 manufacturing, 21 agriculture and 13 service projects were funded.
He added: "In the health care sector, 41 projects which include 16 pharmaceuticals and 25 hospital and health care services were funded."
The CBN boss also said: "Under the Targeted Credit Facility, 120,074 applicants received financial support for investment capital.
"The AGSMEIS intervention has been extended to a total of 14,638 applicants, while 250 Small and Medium Enterprises (SMEs), predominantly the youth, have benefited from the Creative Industry Financing Initiative."
Emefiele said in addition to  the  initiatives, the   apex bank "is set to contribute over N1.8 trillion of the total sum of N2.30 trillion needed for the one year  ESP, through its various financing interventions using the  PFIs."
Yobe Gov Approves Employment of Staff @ State Owned Broadcasting Stations
Mai Mala Buni, governor of Yobe State has approved the appointment of experienced casual staff working at Yobe Broadcasting Corporation (YBC) and Yobe State Television (YTV).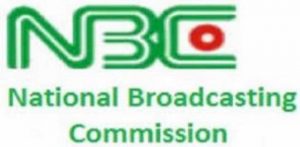 This is as part of efforts to ensure enough manpower for the on-going digitization of the two stations.
Abdullahi Bego, commissioner for Information, Home Affairs, and Culture revealed this when the officials of the Radio, Television and Theatre Art Workers Union (RATAWU) paid him a courtesy visit at the office in Damaturu.
Bego said the governor had after approving millions of naira for the total overhauling of the two stations directed for formulation of all strategies that will ensure effective implementation of the digitization process.
The commissioner also said, "His Excellency Hon. Mai Mala Buni is passionate about the digitization process of the media organizations in the state especially when it comes to equipment, staff strength and capability.
"The next step is the training and retraining of the staff of the two media organisations for efficiency in the execution of their job," Bego disclosed.
He said the casual staffs billed for employment were serving at the stations for more than eight years while others five to six years without permanent appointment letters.
"We feel it is good to employ them taking into cognizance their experience in the system and dedication to duty."
Bego commended RATTAWU among other members of the organization for their effort in informing, enlightening, and entertaining the public at all times.
Comrade Nasiru Illiya, chairman of RATTAWU, while speaking, said they were at his office to register their gratitude to the giant stride of Governor Mai Mala Buni, especially on the digitization of the two media organisations in the state.
"Sir, we are equally very grateful to note that within your short stay as commissioner of Information, we have started witnessing a positive transformation in the sector through the award of contracts worth millions of naira for upgrading YBC and YTV from analogue to digital transmission
"As I am speaking to you now, YBC is online transmission live," Illiya disclosed