Operators Have Risen to Domesticate Insurance Practice -Experts
The Nigerian insurance market has witnessed the launch of new products in recent times. This may not be unconnected with the special attention which the industry has earned following the recapitalization of the industry. In the last two years in particular, the operators have deplored greater strength to fashioning out innovative products in line with societal expectation. This creative effort is expected to substantially lead to an increase in premium volume. This has included launching new products for specialized risks. According to industry watchers, industry development in the past one year have shown that the insurance companies appear set to discard the old garment for a more enduring one. This is indicative of the type of new products being churned out from the operators many of which are tailor –made to suit the hostile Nigerian environment. At first glance, it would appear some companies have gone the traditional route with their products such as wedding and special events, construction, sudden disasters like fire outbreak or flood e insurance agents errors and omissions (E&O) coverage, or kidnap and ransom which is receiving increased attention due to the rampant cases of kidnap for ransom in the Niger Delta areas of Nigeria. A closer look at some of these products these products show that they actually target very specialized risks or provide options that are not available from other markets. Looking at the type of product that been coming out of insurers drawing board, it could be said that operators have started to master the peculiar environment in which they are doing business. Industry watchers advised insurance companies to deploy effective energy in designing products along the line of events. This is hinged on the fact Nigerians like parties and by that culture therefore, prospective customers would be willing to take short term insurance to guarantee the success of their events. Operators have also been enjoined to do deep research studies into how Nigerian farmers can be talked into taking agricultural insurance to safeguard their farm produce. This is more so as Nigerians are predominantly farmers and any insurance policy that could win their confidence is bound to witness resounding success.
In the area of health insurance, industry watchers have also suggested the need for Dental insurance. This is based on studies which showed that many of those who take health insurance never worry about specific segments like dental insurance. If you want a healthy mouth, then dental insurance is your sure bargain. Though dental care is expensive, it is a necessity for those who chose to invest in their dental health. Medicare doesn't include a dental insurance plan, and many employers either do not provide dental insurance or they are scaling back their offerings, leaving consumers to pay for dental care on their own. As a result, many consumers are going without the expected insurances which they normally should take.
Dental insurance plans also often come with a coverage cap, meaning consumers are only insured for a particular amount per year. Once the dental patient exceeds that amount, he or she pays out of pocket. Consumers who go the insurance route also get the benefit of oversight from their relevant authourity which could prove helpful if they have insurance complaints.When it comes to selecting an insurance plan or a discount dental plan, some of the same rules apply. A 2009 poll by Harris Interactive and HealthDay found that 30 percent of adults with health insurance did not visit a dentist because of the prohibitive costs. Of those who were uninsured, more than half required dental care, but costs kept them away. If your employer doesn't offer dental insurance, experts advised that people could buy an individual policy. However, another alternative is the discount dental plan, a membership-based network which offers discounted dental services from select providers. Dental insurance is not popular in Nigeria where people seems to be more concerned with meeting basic needs of life. With dental insurance, consumers typically pay a monthly premium and a deductible before insurance kicks in, but even after the deductible, policies vary widely on co-pay requirements. Some policies have no co-pay while others require the consumer to pay a substantial portion.
NCC Threatens Illegal Users of GSM Boosters with Arrest, Prosecution
Nigerian Communication Commission (NCC) has warned telecom consumers to desist from using illegal GSM boosters.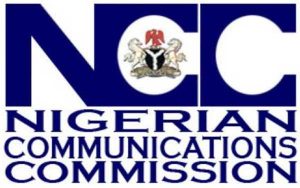 The commission also said that anyone caught using a GSM booster without obtaining approval of a duly licensed network operator will face arrest and prosecution.
GSM boosters are devices that transmit and receive telecommunications signals and can therefore interfere with other radio frequency equipment.
Ikechukwu Adinde, director, public affairs, NCC, said in a notice published on NCC website, that only licensed network operators are allowed to use GSM boosters.
The booster, also known as amplifier or repeater is made up of three main elements – exterior antenna, amplifier, and interior antenna.
They form a wireless system to boost cellular reception
"Members of the public should note that, willful interference with any wireless telegraphy is an offence under Section 16 of the Telegraphy Act, 2004,"it said
The agency said it will not condone any flagrant breach of this law.
It has also enforced measures to prosecute offenders.
Accordingly, monitoring mechanisms have been put in place and anyone caught using a GSM booster without obtaining approval of a duly licensed network operator will face arrest and prosecution.
"Any member of the public with useful information regarding the illegal use of GSM Boosters should contact the Commission on 09-4617000/7351 or send an email to [email protected]," the notice said.
"Individuals desirous of using GSM Boosters should note that they can only do so in conjunction with licensed network operators," it added.
Tizeti Selects Nokia to Provide LTE Fixed Wireless Access Solution for High-Speed internet Services in Nigeria
Tizeti announced that it selected Nokia's Fastmile Long Term Evolution (LTE) technology to enable usprovide superior internet services to over 1 Million subscribers in Port Harcourt, Edo and Ogun in Nigeria.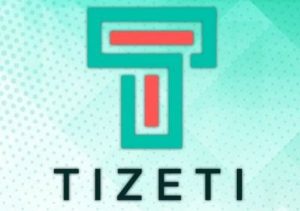 Tizeti will deploy Nokia's AirScale Base Station TDD-LTE and FastmileFixed Wireless Access (FWA) gatewaysto deliver premium internet and Virtual Private Network (VPN) services to Residential, Small and Medium Enterprises (SMEs).
The solution will also enable Tizeti'sto deliver a more robust, high-speedinternet service to subscribers and the flexibility to seamlessly evolve to 5G Fixed Wireless Access when needed.
Nokia's FWA solution enables Tizeti to fast-track broadband access and provide a best-in-class broadband experience to its subscribers.
Nokia'sAirScale Base Stations ensure high-quality connectivity and coverage and enablesTizeti to evolve the network in line with customer demand.
Nokia'sFastmilegateways connect wirelessly to the existing network to createa fastbroadband connection and enhanced Wi-Fi experience in the home.
The Nokia Network Services Platform will help Tizeti to simplify operations and quickly respond to changing market demands.
Kendall Ananyi, Tizeti, said:"We are committed to providing the best-in-class network experience to our subscribers. We are confident that Nokia's proven technology and expertise will help us differentiate our services based on quality. This a crucial project for us as it introduces LTE in our networks and allows us to bring new and innovative services to our subscribers."
Eniola Balogun, Nokia, said:"We are thrilled to work with Tizeti on the initiative to upgrade their network to bring the latest products and services to its subscribers. Nokia Fastmile will help Tizeti to cost-effectively enhance the customer experience.
The project will also enable them to delight their subscribers by providing more reliable data services.
On the other hand, Tizeti will benefit by adding new revenue streams."
Risk Assets Push Higher on Vaccine Hopes; Eyes on the Fed
By Hussein Sayed, Chief Market Strategist at FXTM,
After two consecutive weeks of back-to-back declines, global stocks kicked off Monday with solid gains amid a surge in M&A activity and positive signs towards vaccine developments. Currency markets were little changed ahead of a busy week of monetary policy announcements, while Oil and Gold ticked slightly higher.
The two big deals announced over the weekend were Softbank's plan to sell chipmaker ARM to Nvidia for more than $40 billion and Gilead Sciences to acquire Immunomedics for a price tag of $21 billion. Meanwhile, on the vaccine front, AstraZeneca resumed its phase-3 trial on Covid-19 after being suspended last week following a neurological illness developed in one participant, and Pfizer announced that its vaccine could be distributed before year-end if found safe and effective.
Central Banks will take centre stage this week with the Federal Reserve, Bank of England and Bank of Japan all due to announce policy decisions. Out of the three meetings, the Fed is likely to be the most watched following its historic shift towards average inflation targeting. The big question remains how will the FOMC put this policy into action?
From what we know now, the Fed is set up to keep interest rates near zero for a long time, possibly for several years. Given the new framework, any spike in inflation won't translate into immediate rate hikes as the Fed wants to compensate for the lost years when they have failed to hit the target. The dot plot will be the key guide for investors and traders alike. If inflation projections remain at 2% or below for the foreseeable future, this will solidify market expectations for a low rate environment for many years to come. That said, Jay Powell would still have to explain in more detail how the new framework will be translated into policy action.
In June's economic projections, the Fed anticipated unemployment would be at 9.3% by year-end, but, in August, unemployment was well below that forecast at 8.4%. Many other economic data surprised to the upside during the June – August period in a clear sign that most economists were overly pessimistic towards the strength of the recovery. However, there is still a considerable amount of uncertainty given the latest surge in Covid-19 cases worldwide and the US, especially as we get closer into the winter season. A second wave will undoubtedly put the recovery at risk in the final quarter of the year and it will be interesting to see the Fed's view on that issue.
As for the market selloff over the past two weeks, the Fed isn't likely to show any signs of concern. In fact, policymakers should be satisfied with the pullback as the risk of a bubble in several assets has been growing due to the Fed's extremely accommodative policies. Unless we see another 10 -15% drop, do not expect the Fed to intervene.